Fasten your seatbelts! Fun ahead with adventure activities in Chennai! To every sport enthusiast, venturesome and daring soul out there waiting to explore the fun, sporty and adventurous side of Chennai, here's your guide with the top ten sports and activities to get your hands on when in the city!
Buckle up and fasten your seatbelts, because we are in for an exciting and adventurous ride! To start off with the most popular and sought-after sport in Chennai:
Surfing!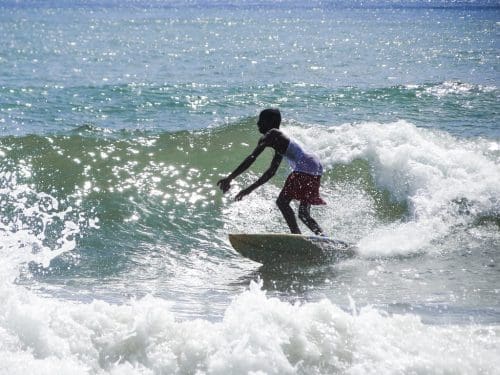 The city being home to a vast majority of beaches, it is a natural repository for some really big surfing schools and surfing festivals. So, if you are in Chennai, do not miss out on this thrilling sport!
Much of the city's surfing activity is conducted on the soft sandy beaches of a fishing village called Covelong which is 40 km away from Chennai en route to Mahabalipuram.
It is a wonderful sight to see the crash of waves rising and falling, the surfboards laid out in a row on the sandy beach waiting to be picked up and coloured umbrellas and flags fluttering as the sea breeze picks up.
In Chennai, you can surf all through the year but the best surf season is April to September.
If you are new to water sports, it is totally fine as there are many schools willing to teach and train you, and 'paddle' and 'pop' will soon become part of your vocabulary. Surfing instructors are well trained and safety precautions are adhered to. Surfing is highly addictive and also refreshing. The health benefits are plenty too so here's your chance to get your board and hop onto it and venture into the blue sea. As many surfers would rightly point out, this sport does teach life lessons too.
So, when in Chennai, hop into an auto and ask the auto anna to take you to Kovalam Beach, where there's plenty of schools and organisations to choose from.
Scuba Diving
The second best and dearly loved sport for all Chennaites is Scuba Diving.
Thanks to Vijay Sethupathi's song 'The Life of Ram' the lyrics and visuals of the song that makes Chennaites go all high and crazy for adventurous sports and especially Scuba Diving!
Well, do you also want to experience some life-changing activities that make you want to care more for marine life? Then Scuba Diving is the best option of all. Kovalam Beach and Muttukadu are the best places to try your hand at scuba diving. Before directly venturing out in the ocean, you will have to undertake a brief training session educating yourself on all the do's and the don'ts!
The experts on hand will make sure you have a delightful experience so needless to say, do not worry, all precautions are taken care of! The pricing ranges from rs. 3500 – 10,000, depending on the number of hours you would like to spend diving.
March, April, October, and November are the best months to go scuba diving, and be sure to avail yourself for an entire day for this enthralling experience. Dive into the sea, to unravel and discover a world filled with a beauty you never knew that it existed! Dive in!!!
Tip: you have many more water sports options to try from, at the organisations you wish to go scuba diving.
Go Karting
Now onto something that's super duper fun: Go Karting!
Want to ease out and bust out all your stress? Then GO KARTING! The rules simply go by, "Ride, Crash and Drive". The staff will brief you and are always there to assist too. The lap timings depend on the combo and package you pick from. (it depends on the pricing).
There are many places to choose from, however, the locals' favourites include Ecr Speedway and Kart Attack at Injambakkam. Have your helmets and safety gears tucked in and simply enjoy this thrilling ride and bust away all your stress while riding. This adventurous recreational activity is comparatively less expensive and less risky so it saves your pockets too.
Parasailing
Want to fly up in the sky with Parasailing?
How cool it is to fly up above the world so high, your wings spread right across and when you look down, you have a splendid blue view, the magnificent ocean beneath you. Paragliding and parasailing, not much of a difference between the two. When paragliding your eyes are in for a treat with mountains, valleys, or even some beautiful plains. Parasailing, on the other hand, will award you an exotic and enthralling experience of having a grand look at the ocean from a great and tremendous height hauled by a boat or a yacht.
Paragliding is almost everyone's favourite, however, parasailing too is a must-try! In Chennai, you have plenty of options to choose from, so head to Kovalam beach for parasailing and paragliding can also be enjoyed in Palavakkam on the East Coast Road where there are experienced trainers. Look out for the weather when deciding on parasailing. October and February are the best months to fly! It's high time you conquer the skies!
Obstacle Course
Hustle, Buckle up & Balance with an Obstacle Course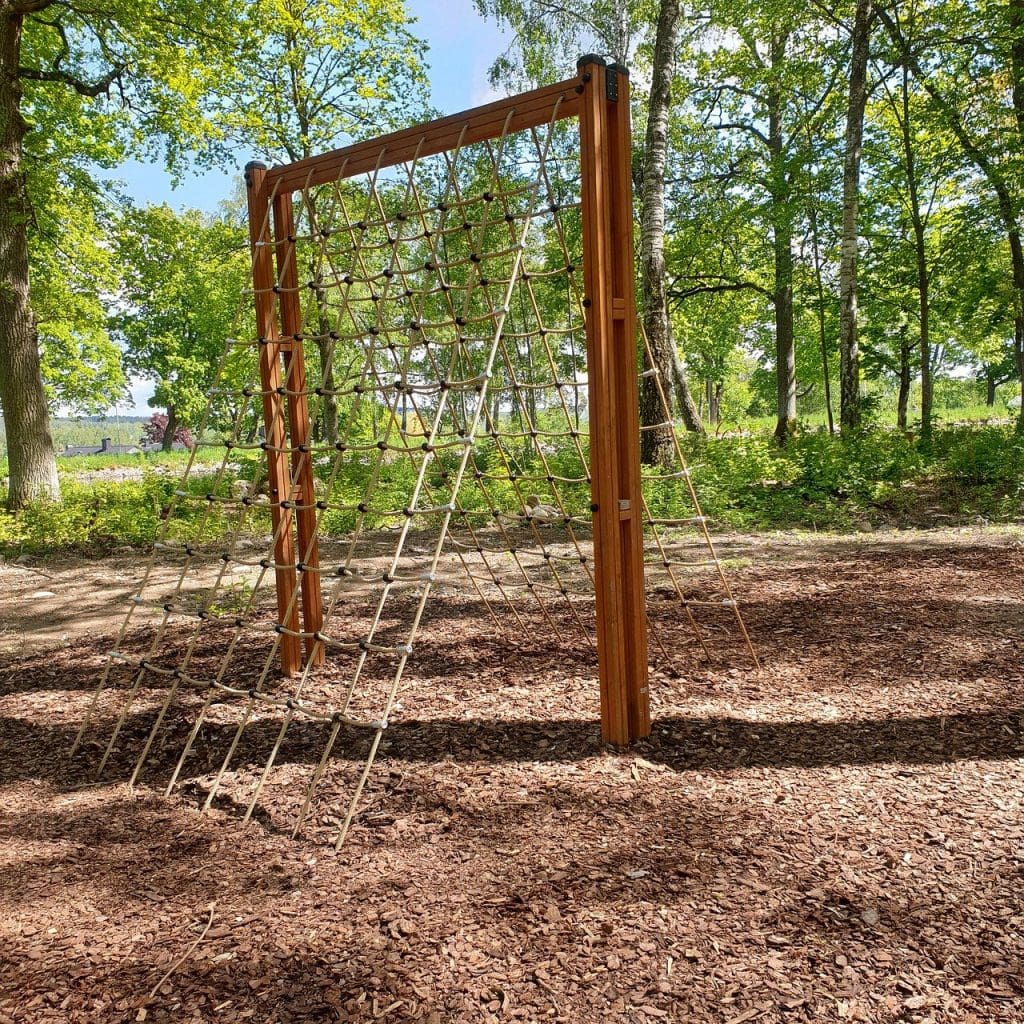 Often restricted to our office cabins and hovering around our office spaces in between meetings and desperately wanting to venture out and indulge in some hardcore outdoor activity, enroll in this Obstacle Course to clear your head and learn to balance life while doing these tiresome yet adventurous activities. These Obstacle courses have a huge amount of mental and physical health benefits too.
So hustle your way into the gripping and compelling activities designed, buckle up your shoes and sportswear and learn to balance. Ask your best buds to tag along for a day filled with memories and physical activities that helps you feel like a warrior, to rejuvenate, and switch to the refresh button in life. Many parks and organizations offer a great variety of options for activities to choose from that interest you. 'Adventure Zone' is an hour's drive from Chennai and is hugely popular among the locals.
Camping Trail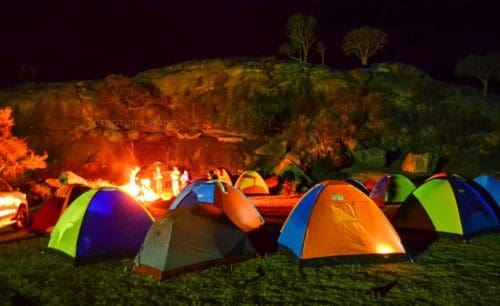 One of the most fun and deeply relaxing activities is camping. Who does not love or dislike a BBQ roast or some super delicious s'mores while building up a tent to camp for a night and gazing at the stars?
Mahabalipuram, located in the outskirts of Chennai is a common camping sight as it attracts a major chunk of tourists for its splendid architecture and history. Camping at Mahabalipuram can be tried at cottages or even at stay-cations offered by some hotels with a sea view. Or trek at Pulicat lake, 54 kilometers away from Chennai is a serene spot for camping, either book your tent via companies or trekking organisations or pick up your own tent!
Trekking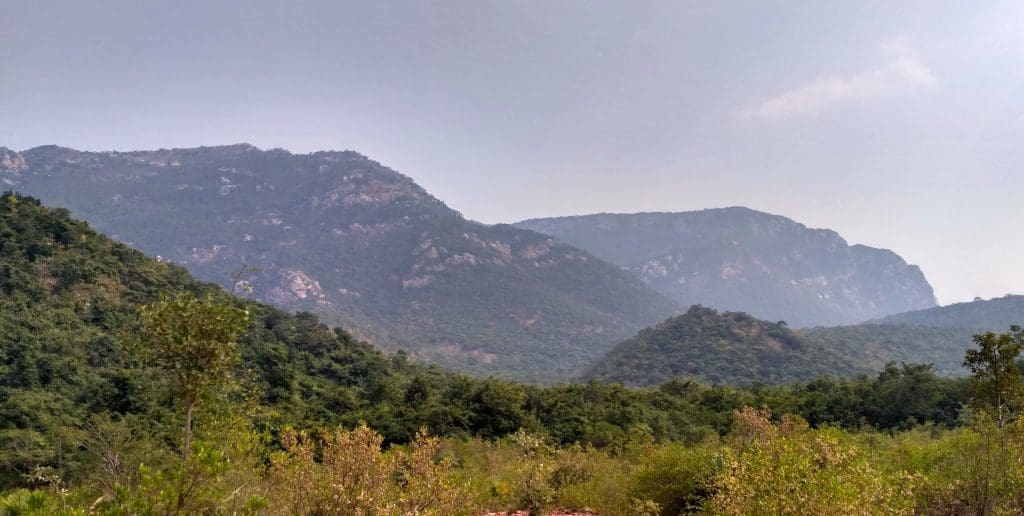 Trek your way up: Trekking!
Want to give your muscles some good work? Revitalize yourself with some muscular activity like trekking. Gang up with your friends and family and take a road trip to Nagalapuram trek, just 76 kilometers away from Chennai to trek your way up. Starting from the foothills the trek length almost extends to 10-13 km, if you are quick at leg this trek should be quite easy for you. Buckle up and make sure you have your trek kit all ready.
Paintball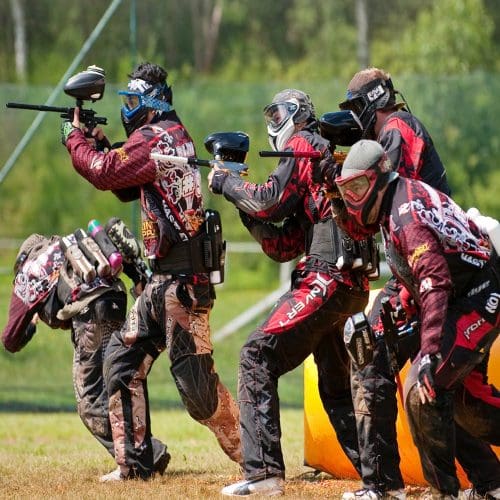 Paint the world your colour!
The most stress-busting, enjoyable, and satisfying activity in the whole wide world would be paintball. Wild Tribe Ranch located in ECR and Take Diversion located in Pallavaram are two among the locals' favorite places to paintball. This activity roughly costs about Rs. 450-550. Some parks are themed too. The number of pellets to load your paintball gun differs from each place and the package you choose from. Be sure to paintball at least once in your life to experience the most satisfying feeling ever!
Laser Tag
Nugambakkam, Chennai, located in the heart of the city, is a locality that has all the in and out places to laser tag! Too many options to choose from. Grab your pal(s). (Well, yes, you need at least one person to tag along in hands) For almost 15 minutes it costs 350 bucks. Though limited in time and counted as expensive by many this activity is highly engaging and hooking!
Tuck in your neon jackets and guns and laser tag in a zero-lit room!
Rock Climbing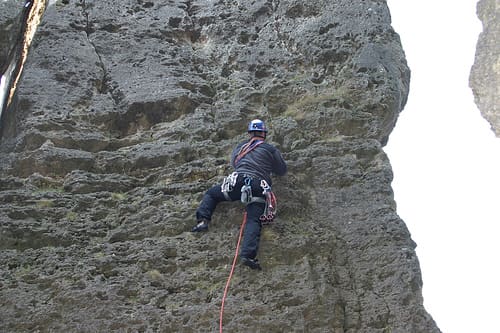 Love to go climbing to tone your body and your mind? Rock climbing is one good activity and a new favorite among the millennials! Rock climbing is super fun and safe too. However, prior to your climbing, be sure to learn and brush your skills at the centers you wish to go rock climbing.
The Fit Rock Arena has several branches located in and around the city for you to try your hand at rock climbing. Rock Climbing can be tried at Adventure Zone if you want to try it indoors. With one big colorful wall placed with tons of rocks for you to battle your way up is a really fun and amusing way to ease you and sweat out not just calories but also your stress. (it is a fun activity for kids too).
Read More: Discover Your India