A cluster of 115 islands in the Indian Ocean, Seychelles is mysterious and beckoning all at once. A year-round destination to indulge in sun, sand, and surf for holidaymakers or even a splendid honeymoon.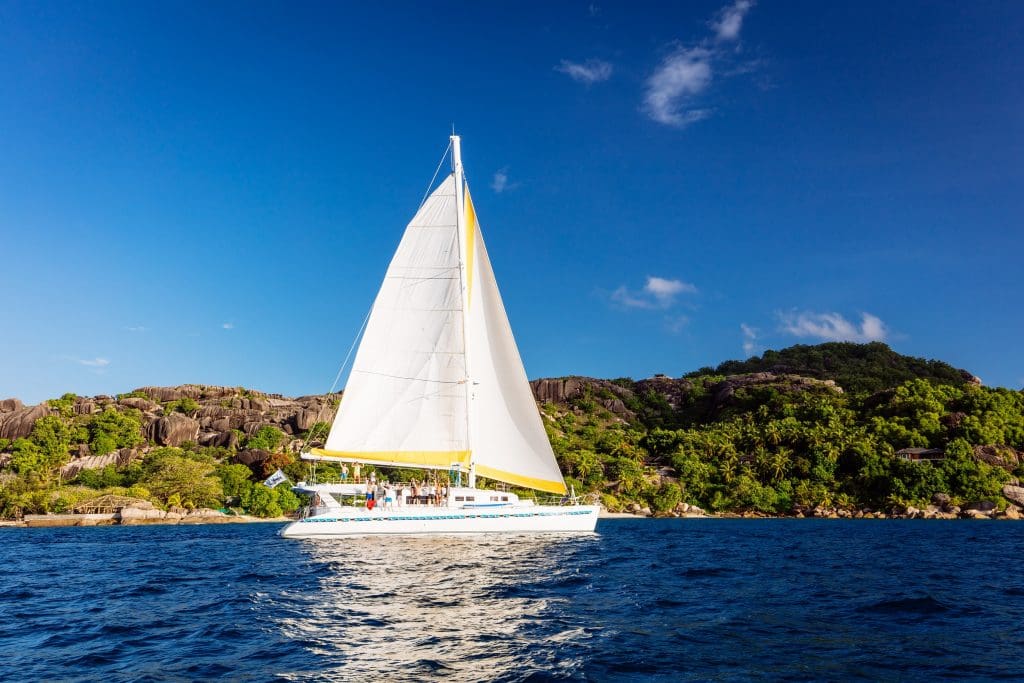 Seychelles has everything be it untouched beaches set amidst azure blue waters, exquisite beauty, delish delicacies, heart-warming people, and the carnival-like spirit of the place. It is perfect for an indulgent beach holiday dotted with cultural experiences and island-hopping opportunities.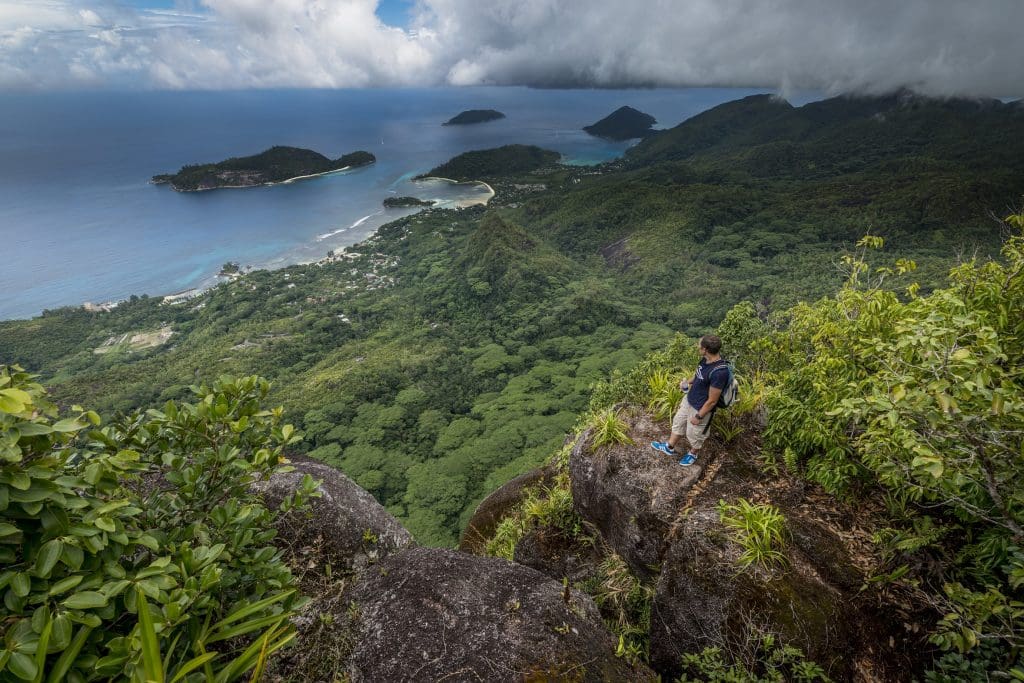 A 6 nights 7 days holiday is ideal for a relaxed holiday or honeymoon with our list of jaw-dropping experiences including diving with sea turtles and manta rays, hiking through verdant jungles, and cruising along the coastline at sunset with a glass of bubbly to celebrate.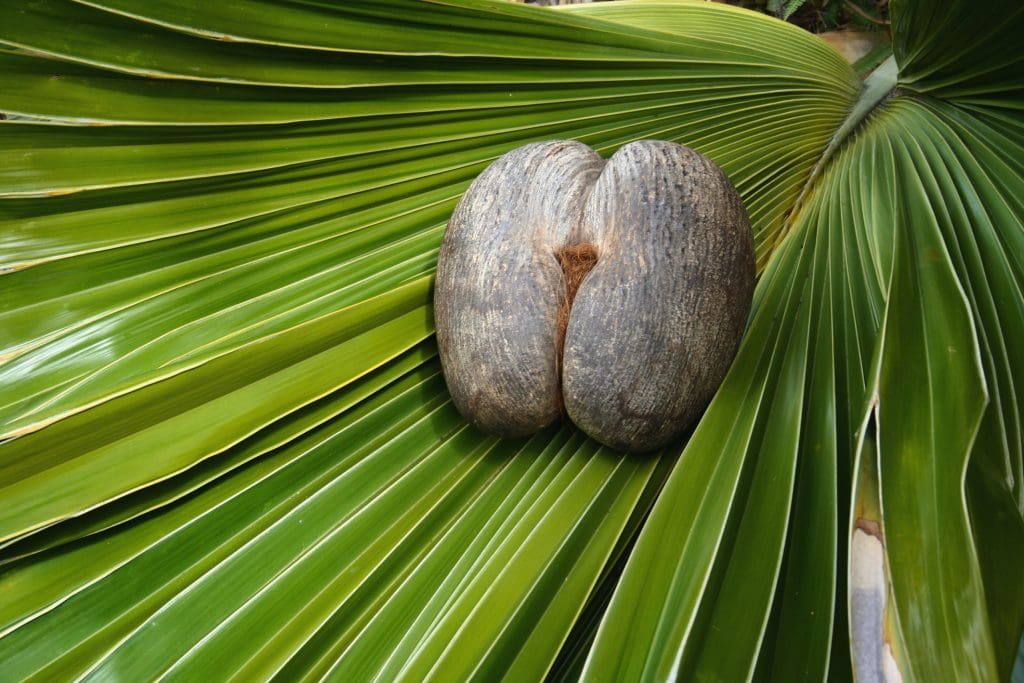 Stay at a private island resort – Get whisked away on an aircraft to a remote paradise for a private island stay on Desroches Island, Fregate Island or Felicite Island. Detach from the world and unwind in a private pool, indulge in an array of spa treatments, or add a bit of water adventure with ocean kayaking, stand-up paddleboarding, and snorkeling. Get a chance to meet and feed the island's oldest residents, Aldabra giant tortoises, a native species that's vulnerable to extinction, and tick off an unforgettable bucket list experience
Watch a film under the stars – Félicité island's tropical vegetation and granite boulders is pure holiday or honeymoon bliss. Explore the stunning scenery through the day and enjoy 'cinema under the stars', a private stargazing setup available for exclusive hire at a luxurious private island resort for couples to cozy up under the stars with no one else around.
Spend a day with a dozen tortoises at Curieuse Island – Imagine being on an island with several giant tortoises roaming freely; people from around the world visit the marine park for a nature trail that has plenty of birds, indigenous creatures, mangrove forests, takamaka trees, green sea turtle breeding, hawksbill, turtles and the famous Seychelles Black Parrot. Curieuse Island also has a hidden beach, a breathtaking walk on the other side of the island
Hike up the highest mountain in Seychelles – Lush green and untouched, the Morne Seychellois National Park on Mahe island has the highest mountain in all of Seychelles surrounded by rainforests and granite peaks. Take a guided hike through the stunning park filled with unusual birds and plants and up the Morne Seychellois mountain to reach the Morne Blanc peak for a view worth the effort
Sail into the sunset – Book a private luxury yacht for the day and leave it to the experts to divulge the island secrets and take you to the extraordinary inner islands' seascape. Sail to some stunning coral reefs to snorkel and revel in an idyllic sunset with champagne around the Cote D'Or Beach, Praslin
Biking along the coast – Memories lie in the little things like renting out bikes to explore tiny islands of La Digue and Silhouette. There are tons of hidden beaches and caves to explore, many tiny eateries to stop over, and many opportunities to plunge into the ocean for a quick snorkel while leisurely biking around the islands
Champagne with the dolphins – The raw beauty of Seychelles allows you to witness experiences that may come as a pleasant surprise. For a relaxed afternoon leading up to sunset, holidaymakers or couples can hire a speed boat or a yacht and pop a bottle of bubbly while spotting dolphins play in the turquoise waters of Seychelles
Go Parasailing and Scuba Diving – Pick an activity of your choice; whether it is parasailing on Beau Vallon Beach, Mahe, or scuba diving to the shipwrecks and coral reefs in the underwater world, Seychelles has a lot to offer to the adventure junkies
Check out Coco de Mer, the world's largest fruit – Indigenous to Seychelles, Valle De Mai is the UNESCO World Heritage Site and the natural habitat of the infamous and rare Coco de Mer fruit or the sea coconut. Visitors can take a guided tour of the heritage site to make memories with the endangered fruit and spot the elusive 'black parrot' or the world's smallest frog endemic to the Seychelles Islands while on a short hike to witness panoramic views of Praslin and nearby islands
Island hopping – It is easy to go island hopping in Seychelles with every island offering a unique history, culture, and landscape. Swim, snorkel, lay out a picnic by the beach, and live the true island life to feel that Cast Away vibe. From Mahe, go on day trips or island hopping to Praslin, Cerf, Silhouette, Round Islands, etc. If staying in Praslin one can visit La Digue, Curieuse, Bird, Cousin Islands, and many more.
Marine Park yacht tours – Take a half or full-day yacht tour from Mahe to the St. Anne Marine National Park that offers a luxurious getaway replete with memorable activities. Hike at an uninhabited island, enjoy a delicious barbeque on the yacht and snorkel or swim in the middle of the magical ocean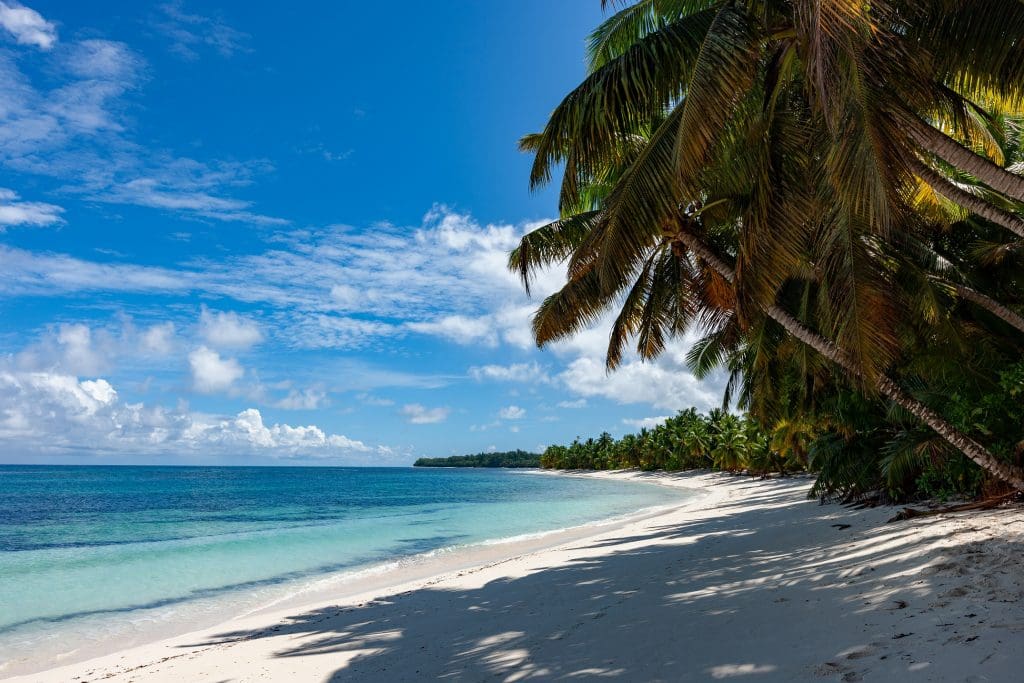 Read More: Explore the world