The 22nd edition of the MTM and LLTM exhibition held at the ITC Maratha in Mumbai was declared by delegates as a roaring success.
Organized by OptiMICE Events Pvt Ltd on 9 June 2022, the MTM and LLTM exhibition took forward its well-earned reputation as India's most high-profile Corporate MICE Travel event dedicated to promoting interaction between buyers and sellers of meetings and incentives and other related MICE activities.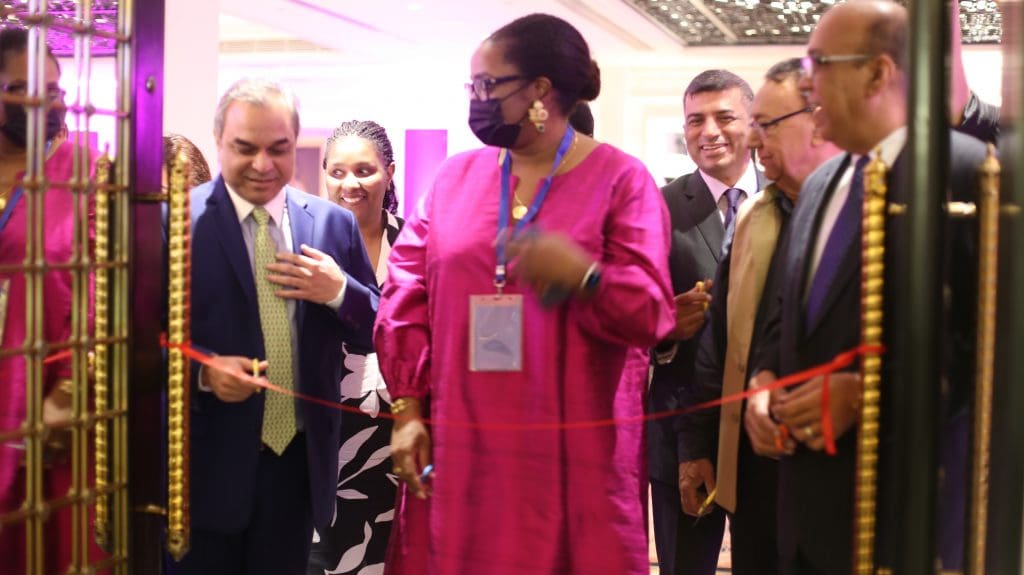 This year's MTM and LLTM returned after a hiatus of 2 years in an all-new design format to provide exciting opportunities for more business and networking opportunities than exhibitors have experienced before.
Exhibitors had their hands full as they introduced themselves, met, and discussed future business and event proposals from over 100 plus, pan India corporate purchasers throughout the day. However, it was the Reverse Marketplace set up which offered one-on-one meetings with 60 big-time Corporate MICE purchasers from Fortune 500 companies that were the star marketplace that made deals happen.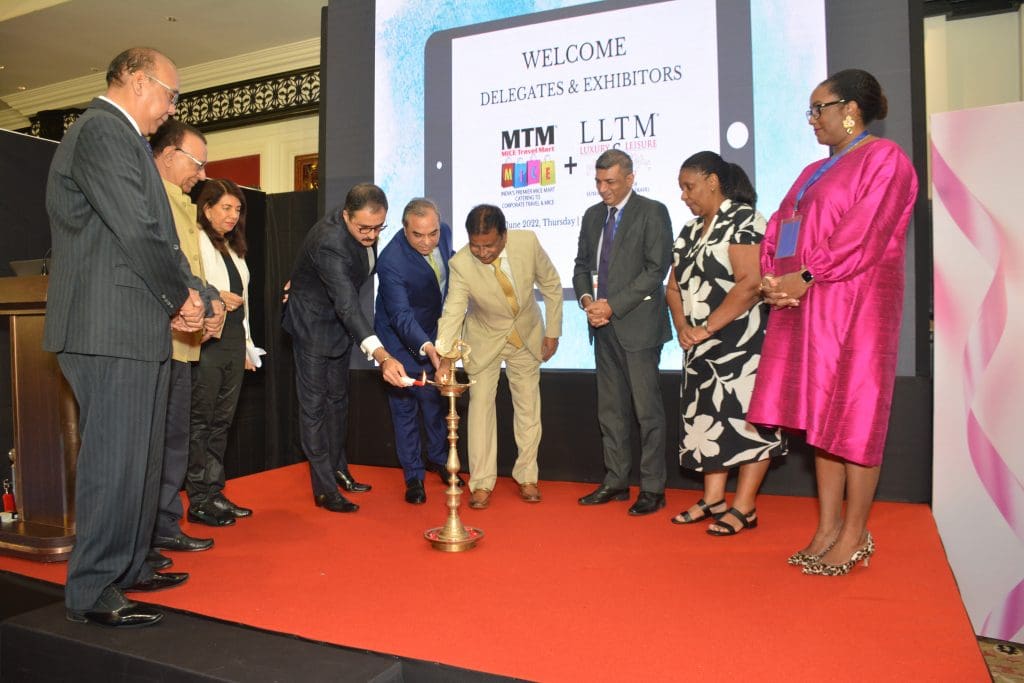 Group discussions later in the day over cocktails and dinner brought business networking to another level and valuable partnerships with industry partners were formed from across the country and overseas.
The inaugural morning session saw a galaxy of leaders from the hospitality, aviation, government, and international tourism industries providing actionable information on everything from leadership and excellence in a post-Covid world to understanding the world of luxury, aviation, MICE, and incentives. The highlight of the event was a Keynote Address by Anil Chadha, Divisional Chief Executive Officer, ITC Hotels Limited on "Leadership in a post-pandemic World – creating new pathways of excellence".
All delegates gave a round of applause for MTM and LLTM's Luxury Partner – Visit Monaco, Airline Partner – Air Mauritius, Focus Brand Partner – Bihar Tourism, and Gifting Partner – Golden Tips Tea. The media partner was Today's Traveller, a sister concern of OptiMICE Events which conducts the popular MTM and LLTM Exhibition.
MEET AND FORGE BUSINESS ALLIANCES AT THE REVERSE MARKETPLACE
No wonder MTM and LLTM remains a highly anticipated and productive event for exhibitors as they engage and interact with diverse MICE experts from across the country – corporate leaders, government officials, hospitality heads, travel service providers, industry specialists, and international tourism heads.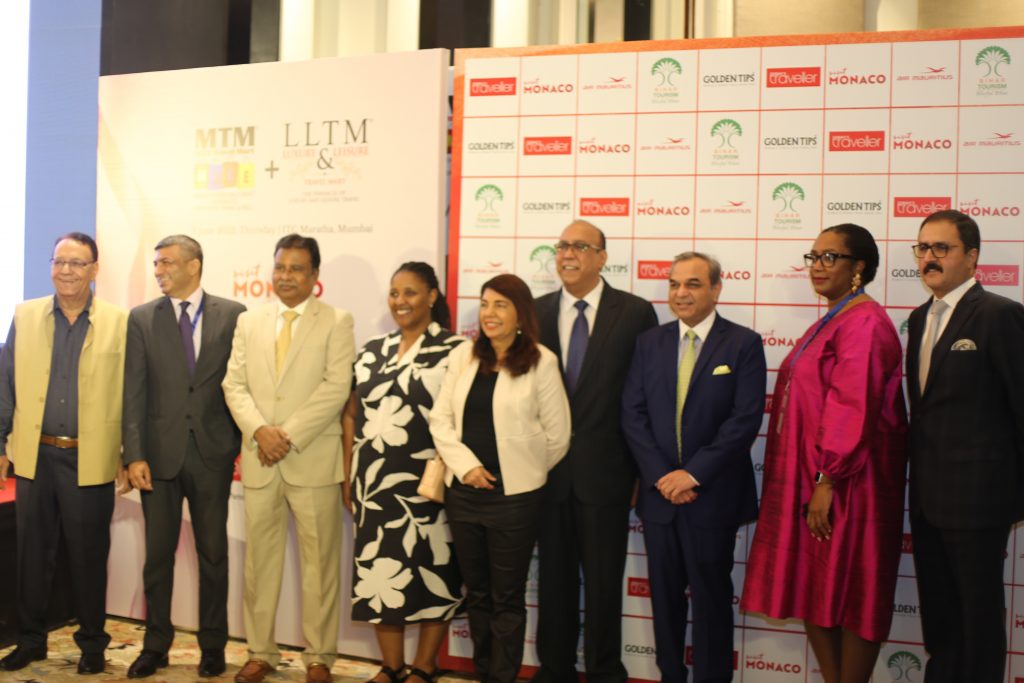 The 22nd MTM and LLTM Exhibition, a unique Corporate MICE event, held at the luxurious ITC Maratha Mumbai on 9 June 2022, provided a one-of-a-kind platform to India's leading corporate buyers to interact and explore business opportunities with providers catering to MICE, Luxury, Hospitality, Aviation, Tourism and Travel industries.
The country's premier MICE travel mart was attended by an invited delegation of decision-makers from various Corporate Houses, Wedding Planners, Event Planners, and PCOs, who were pre-identified for huge MICE movements, business travel, and luxury and leisure travel. The event provided a one-of-a-kind platform for Exhibitors to showcase their products and leverage prospects in a business-driven ambiance.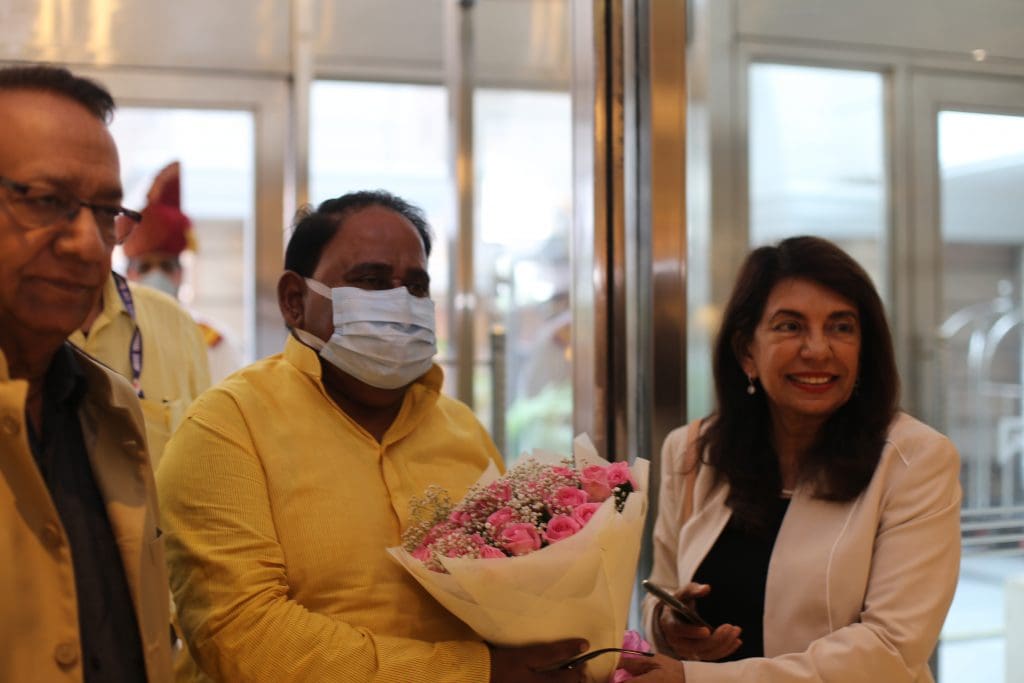 MTM and LLTM showcased its unique Reverse Marketplace Duo, which enabled Exhibitors to meet exclusive Corporate Purchasers and do business through one-on-one meetings.

MTM and LLTM brought into play two premium Reverse Marketplace Sessions. The first session had over 30 pre-qualified Corporate Buyers from all over India — from corporate hubs in cities, such as Delhi, Chennai, Bangalore, Kolkata, Ahmedabad and Pune — sitting in exclusive meetings with exhibitors. The Second Session comprised a different set of 30 pre-qualified Corporate Buyers from the host city of Mumbai.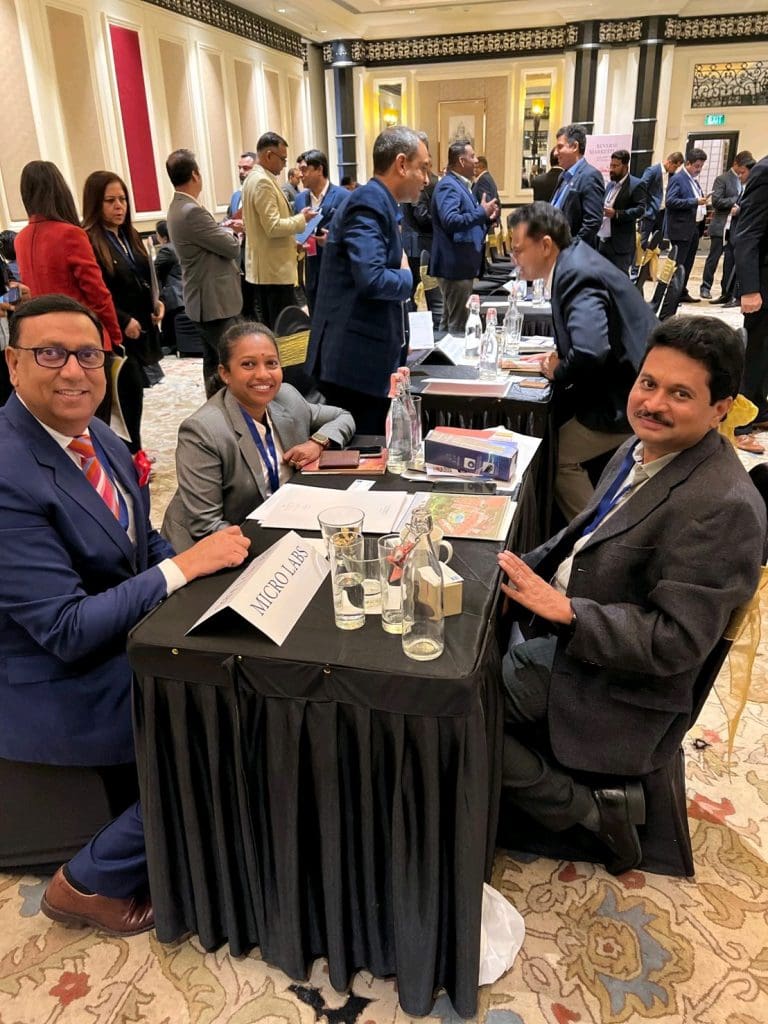 Both the buyers and the exhibitors got an opportunity to talk about potential business opportunities in a congenial environment and at a relaxed, unhurried pace. The exclusive Reverse Marketplace sessions for Exhibitors were successful in establishing a meeting set up at designated tables with the invited Buyers.
The fact that the session was able to bring together 60 Corporate decision-makers at a pan-India level for one-on-one meetings, that too in a single day, was highly appreciated by the attending delegates. There was a healthy mix of first-time and returning exhibitors, who took full advantage of this unique gathering.
The Exhibitors included players from Hospitality Industry, Travel Agencies, DMCs, Sports and Events companies, Cruise Lines, and National and International Tourism Bodies.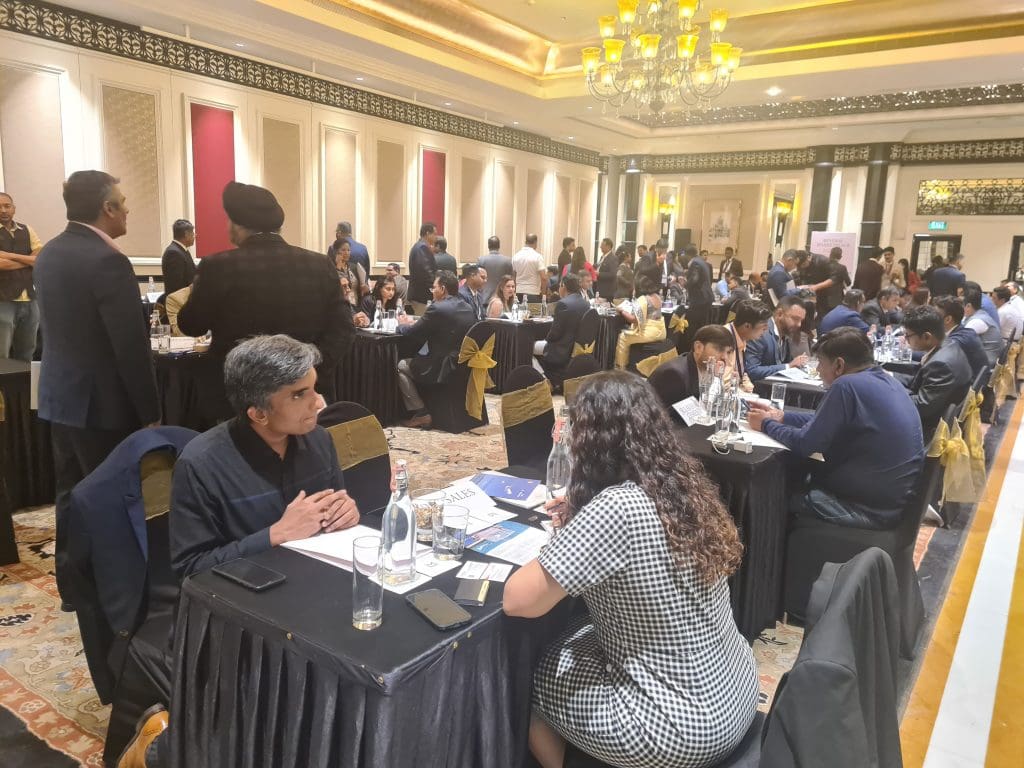 MTM and LLTM has over the years enabled gainful interaction between corporate purchasers and travel-service providers, resulting in remarkable transactions and significant leads. The overwhelming support received from them not only showcases the incredible importance of the MICE, Luxury & Leisure segment, both domestic and outbound but also points towards its tremendous untapped potential.
ADDRESS BY HON'BLE TOURISM MINISTER OF BIHAR, SHRI NARAYAN PRASAD
The Hon'ble Tourism Minister of Bihar, Shri Narayan Prasad took a round of the exhibition, particularly the Bihar showcase stall, and gave an address on Bihar's many attractions as a premier destination for travellers.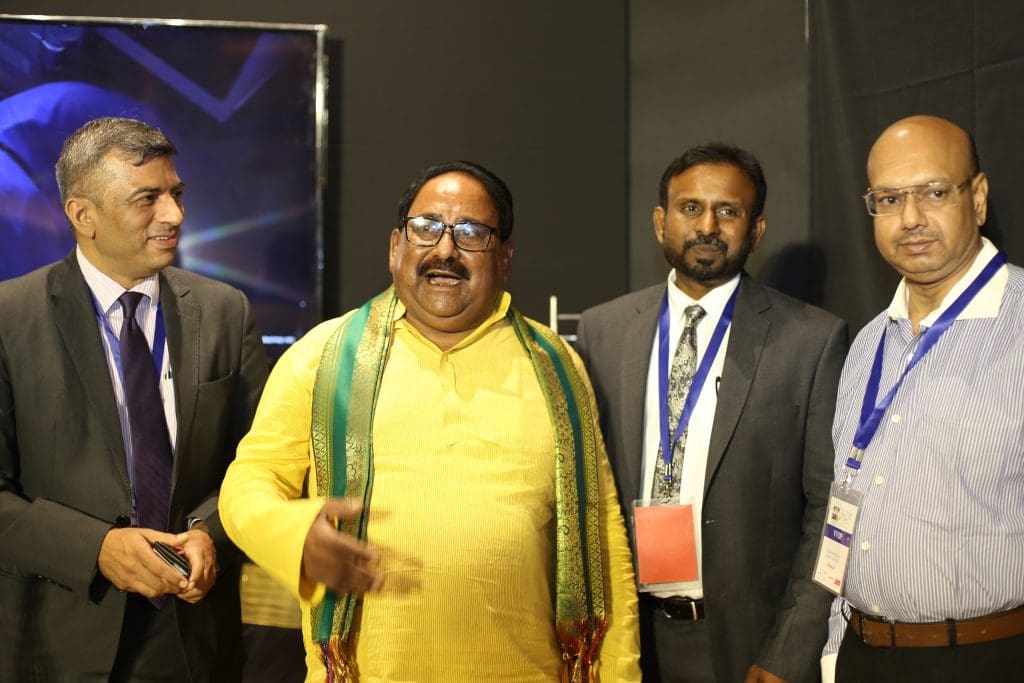 Said the Hon'ble Minister, " Bihar is the birthplace of many great Mahatmas and Rishi Munis. The Champaran Satyagraha of 1917 was the first Satyagraha movement led by Mahatma Gandhi in British India and is considered a historically important rebellion in the Indian independence movement. It was a farmer's uprising that took place in the Champaran district of Bihar in the Indian subcontinent, during the British colonial period. Champaran is blessed with rivers, mountains, forests, and wildlife. Champaran has lots of tourist attractions. The Buddhist Stupa, located in Kesariya near Motihari, is known to be the largest Buddha Stupa in the world."
He continued, "Bihar is the land where Gautam Buddha began his search for answers to human suffering and found enlightenment. The legendary spiritual enlightenment site of the Buddha under the Mahabodhi Tree is now occupied by the Mahabodhi Temple at Bodh Gaya, which attracts Buddhist pilgrims and travellers from around the world. . The Buddhist Circuit is a trail of the sacred footsteps of Lord Buddha and the important places of his life and teachings across Bihar. Bodh Gaya has lots to offer to tourists. It has an international Airport, It has a convention centre, and government hotels equipped with all the modern facilities."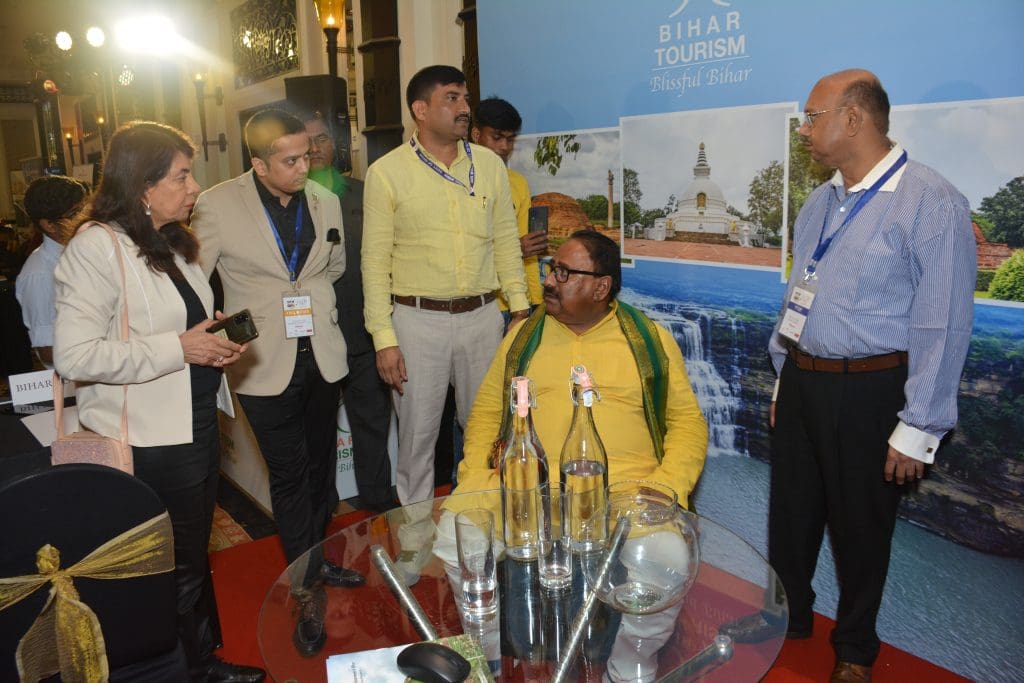 He went on to say, "Gaya is a holy city beside the Falgu River. It is a city of historical significance and is one of the major tourist attractions in India. Gaya is sanctified in the Jain, Hindu, and Buddhist religions. It is a famous Hindu pilgrimage site for the ' pind-daan' ritual. people from across the globe are coming to Gaya to honouring their deceased ancestors. Hon'ble Chief Minister is working on a project to get water from the holy river Ganga to the Falgu river via Mokama and Rajgir which will help people in fulfilling the 'pind-daan' ritual."
Rajgir is full of tourist attractions like Vishwa Shanti Stupa, The Son Bhandar caves, Nagarjuna cave, Barabar Caves, and Ghora Katora Lake. The Rajgir Zoo Safari is open for tourists. Tourists can experience the facilities provided by the government. Rajgir also has the Rajgir International Convention Centre (RICC) which is Bihar's first purpose-built Green Globe project convention centre and state-of-the-art convention facility.
He pointed out that for the Sikhs, Bihar occupies a special place as the birthplace of the 10th Sikh Guru, Shri Guru Gobind Singh Ji Maharaj. The Takhat Sri Harmandir Ji Sahib also known as the Patna Sahib is a marvelous gurudwara at his birthplace in Patna.
The Hon'ble Minister stated, "Patna offers many stunning and splendid tourist attractions like Mangal Talab. To develop the pathways and light and leisure shows at Mangal Talab department of tourism is already working on a project of approx Rs 12 crore. The Samrat Ashoka Convention centre spread over 12 acres at Patna, is a modern architectural signature of Bihar's progress as a window to the world. "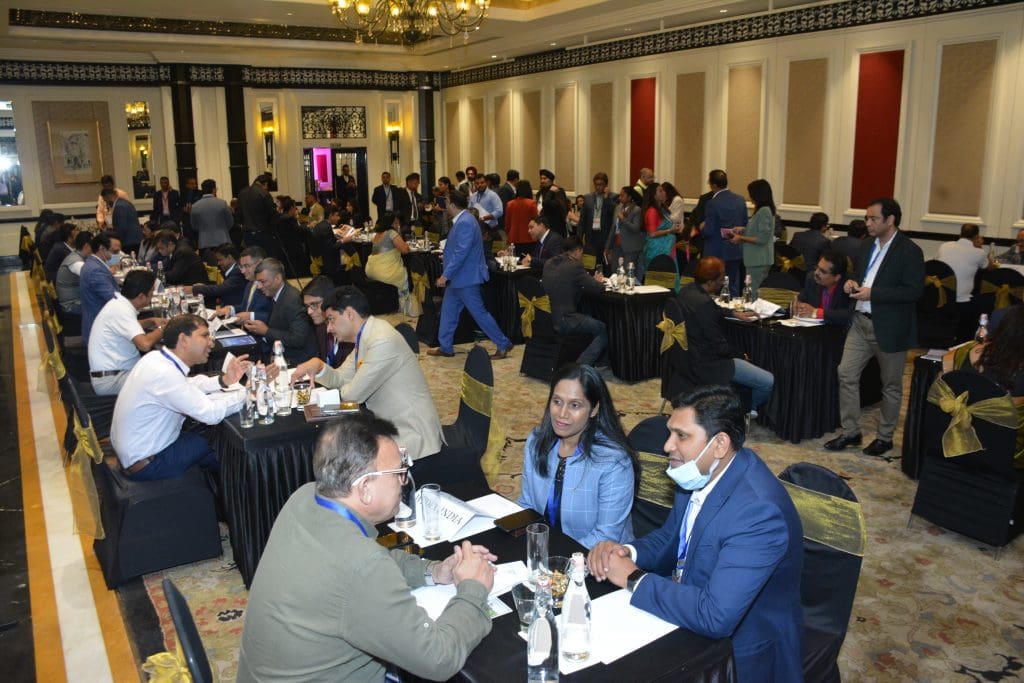 He spoke about the many other attractions of significance like Vaishali, Keshariya Stupa, Someshawar Asthan( temple of Lord Shiva) Banka, Banka is historically very important because of Mandar Hill where Samudra Manthan has been performed by Hindu rituals. He also touched upon Ramayan Circuit, Buddhist Circuit, Eco Circuit, Jain Circuit, Sikh Circuit, and Sufi Circuit.
KEYNOTE ADDRESS – LEADERSHIP IN A POST-PANDEMIC WORLD – CREATING NEW PATHWAYS OF EXCELLENCE
The highlight of the event was a Keynote Address by Anil Chadha, Divisional Chief Executive Officer, ITC Hotels Limited on "Leadership in a post-pandemic World – creating new pathways of excellence" which set the frame and tone of the MTM & LLTM by introducing a motivational edge to the emerging shape of a post-pandemic world.
In his address to a full house, Anil Chadha emphasized, "Rightly said, the economy of the 21st century will be driven by three Super Service Sectors: Telecommunications, Information Technology and Travel & Tourism". It is true as Tourism contributes approximately 10% to the Indian Economy and is our biggest Ambassador to the world. The post-pandemic world now witnesses the hospitality industry realign itself to the changed order."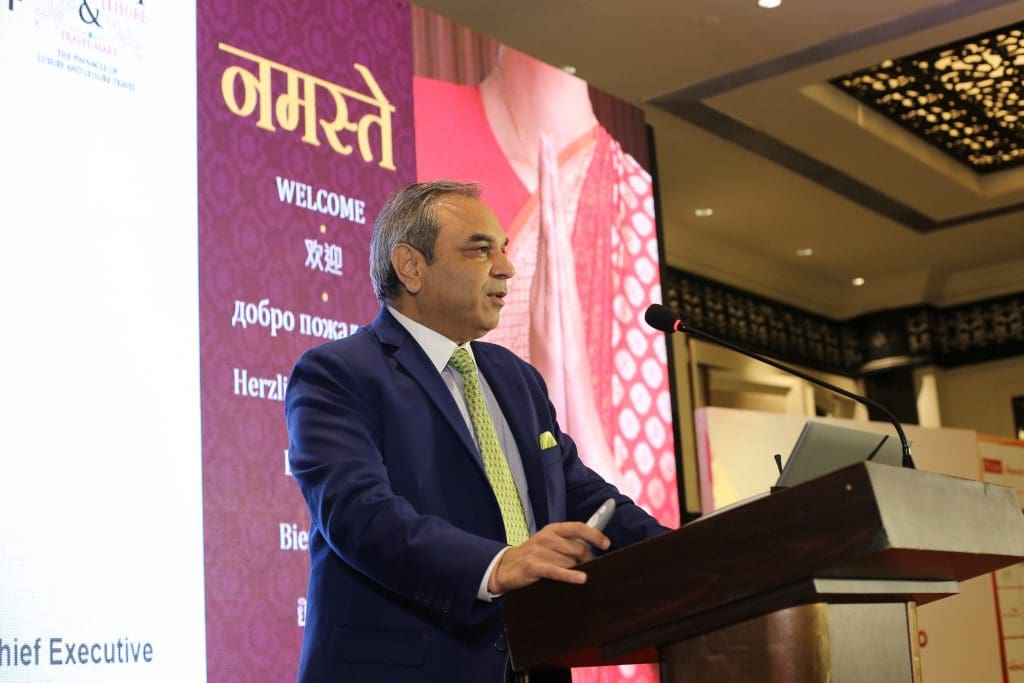 He went on to say to a rapt audience, "Hotels will now have to redefine and repurpose their spaces, places, and experiences arising from this dual concern of distancing and disinfecting striking the right balance of connect and space and create experiences that reduce anxiety and enhance well-being. Domestic travel shall continue to be high on the itinerary of all travellers. However, to drive accelerated growth, all industry partners will need to work together on creating an enabling environment to ensure that Indian tourism becomes of the people, for the people, and by the people integrated seamlessly in all walks of our life cycle."

Anil Chadha pointed out, "The travel industry has gone through the worst in the previous two years due to the pandemic. However, things are turning around and bouncing back like never before. April and May have been good for the industry. All
segments are recovering well. While domestic leisure continues to be one of the drivers of demand, corporate travel has also recovered well. MICE business is slowly but surely coming back even as the big Indian Weddings have already made a grand comeback. Just like rooms, the demand for Food & Beverage across restaurants and takeaways is very reassuring too with an increase in both restaurant and banquet business."
Amid applause he concluded, "What started off as sustained "Revenge travel" in the domestic segment is now showing healthy signs of converting to a sustainable demand segment for the future. With the expected advent of foreign travellers into the country, overall business and profitability should only get better from here on."
A RANGE OF NETWORKING EVENTS
A warm welcome address by Ms Kamal Gill, Director, OptMICE Events and Managing Director, Today's Traveller highlighted the hiatus of 2 years due to Covid and the alchemy of face-to-face meetings which bring to life discussions and friendly banter with colleagues meeting after a big gap.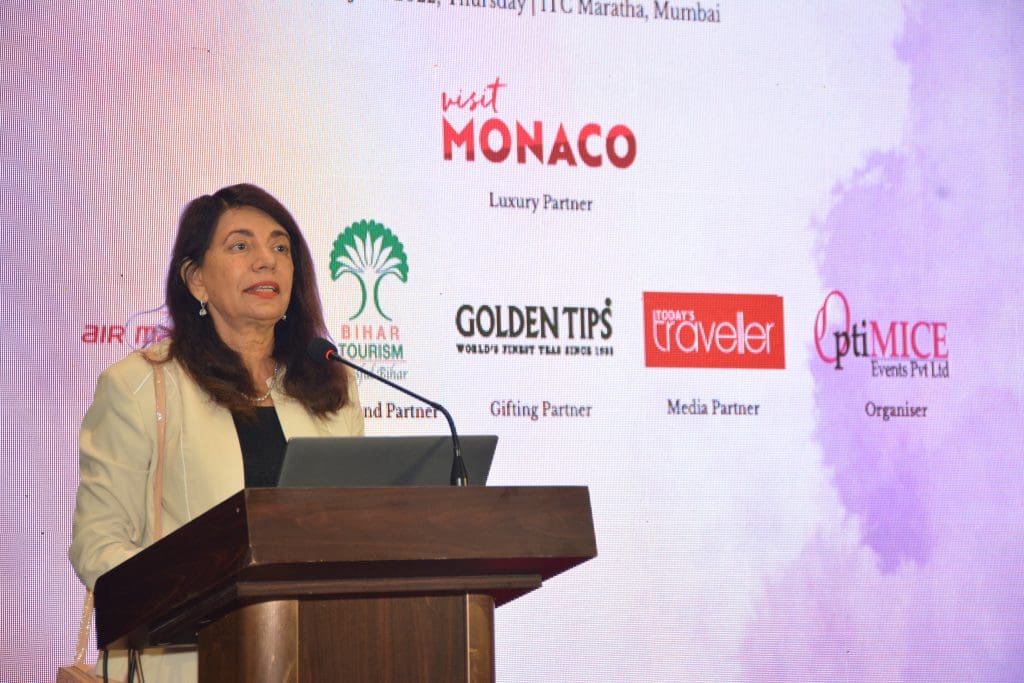 Addressing the packed house, Kamal Gill said, "We have all missed each other over this period and it is wonderful to get together and celebrate not just business but our camaraderie and strong bonds built over more than a decade."
She went on to say, "The disruption presented by a post-Covid world is leap-frogging us into a time of radical change. The winners in the next phase of the recovery are those who demonstrate leadership within their organizations to motivate and create excellence within teams to handle customers, partners, and suppliers."
She thanked the galaxy of senior management from the corporate world, Hospitality sector, Public sector undertakings, Aviation, Tourism and Travel industry, and State Tourism bodies for coming together in such large numbers and added, "I hope that the MTM & LLTM exhibition explores newer options, enriches all MICE Luxury & Leisure players with new ideas, and builds an endearing bond between the travel-service providers, and leaders of the corporate world."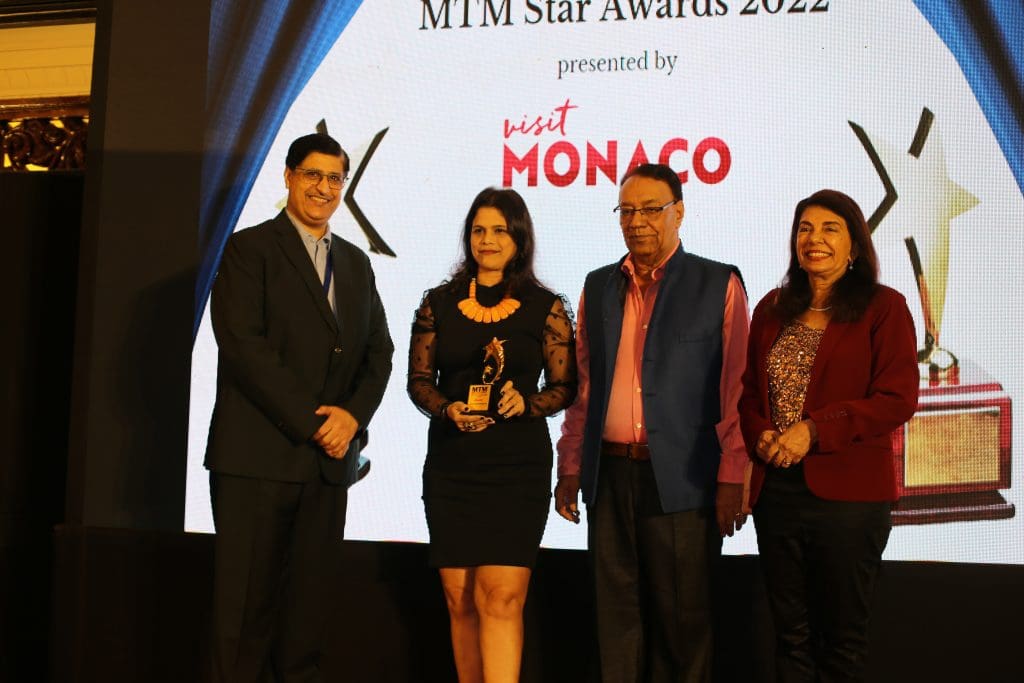 The dignitaries who graced the occasion included, among others, Anil Chadha, Divisional Chief Executive Officer, ITC Hotels Limited; Tamarind Murrietta, Commercial Counselor, U.S. Consulate General Mumbai; Atul Bhalla, Area General Manager, West, and East, & General Manager – ITC Maratha; Rajeev Nangia, India Director, Monaco Government Tourist Bureau, and COO Trac Representations; Neliswa Nkani, Hub Head – MEISEA, South African Tourism; Atul Bhatara, Manager India and South Asia, Air Mauritius; Iqbal Mulla, Past President of TAAI, Chairman Treasure Tourism Corporation; Veer Vijay Singh, Managing Director & CEO, Trance Hotels; Rajiv Duggal – Travel Advisor, former CEO, Essel World, and Lavasa Corporation Ltd; Kewal Gill, Chairman, Gill India Group and Arjun Gill, Director, OptiMICE Events.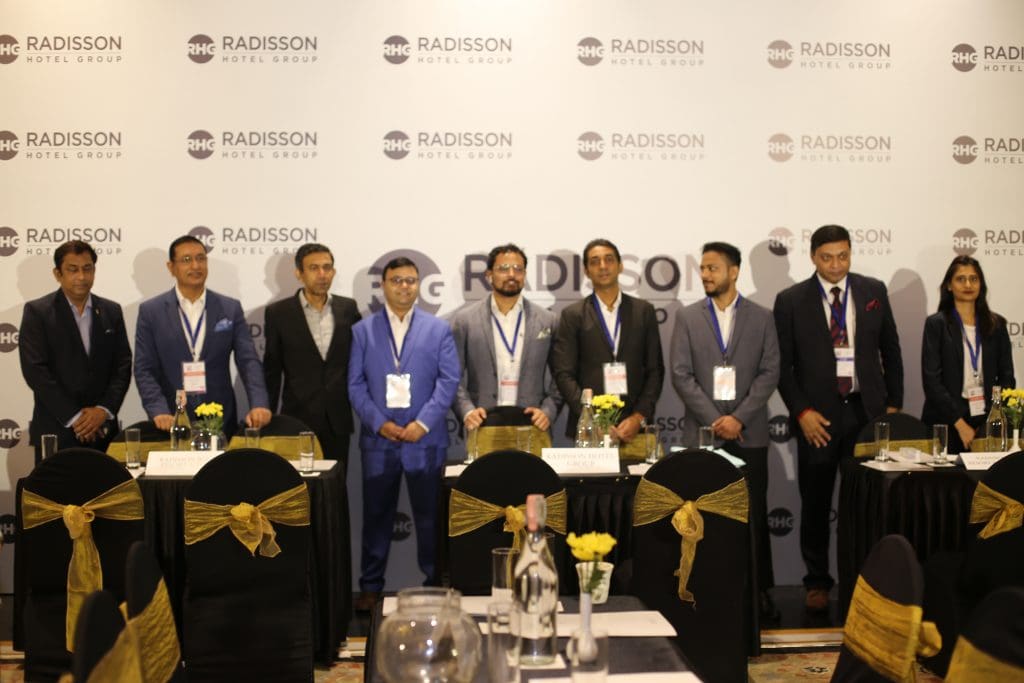 Apart from the one-on-one business sessions between Buyers and Exhibitors, there was an inaugural keynote address by the popular Anil Chadha, Divisional Chief Executive Officer, ITC Hotels Limited, and an informative address by Tamarind Murrietta, Commercial Counselor, U.S. Consulate General Mumbai; followed by an inspirational talk by Neliswa Nkani, Hub Head – MEISEA, South African Tourism, aviation insights by Atul Bhatara, Manager India and South Asia Air Mauritius, and a comprehensive introduction to the beautiful state of Bihar by Mukund Verma, Marketing and Branding expert, Bihar Tourism.
This was followed by a range of networking events, MTM Star Awards, and interaction with leaders in the Corporate world and celebrity Wedding & Event Planners, followed by cocktails and an extensive dinner by master chefs from the kitchens of ITC Maratha.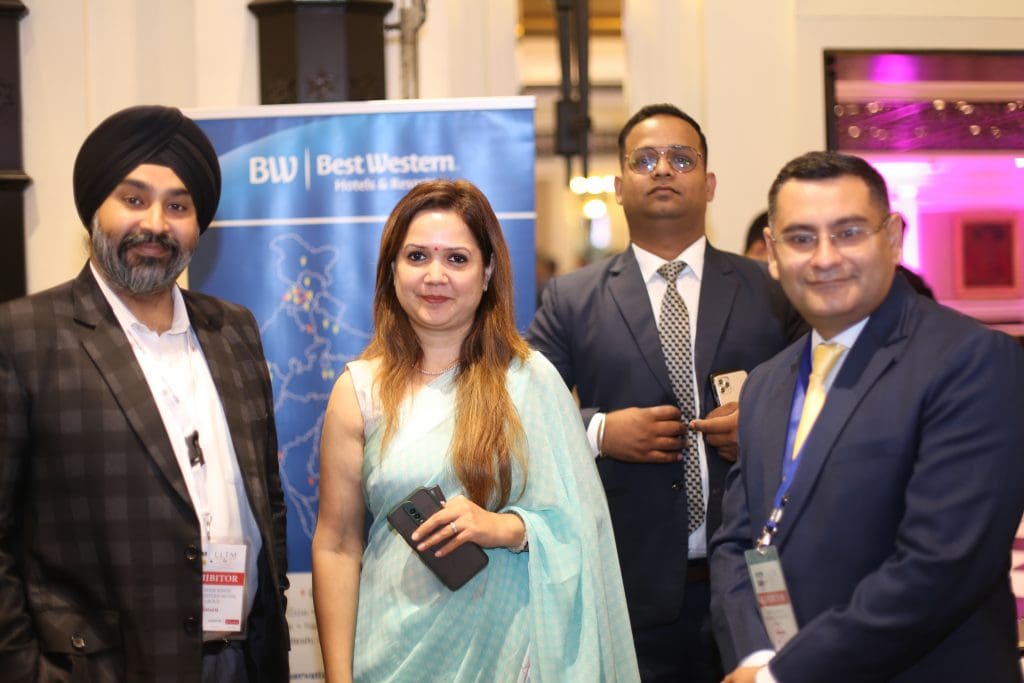 MTM AND LLTM SPONSOR PARTNERS MAKE IT BIG
There was focused attention on MTM and LLTM's sponsor partners as they dominated the space with their presence and synergy with delegates. There was high visitor interest and interaction with Luxury Partner – Visit Monaco, Airline Partner – Air Mauritius, Focus Brand Partner – Bihar Tourism, and Gifting Partner – Golden Tips Tea.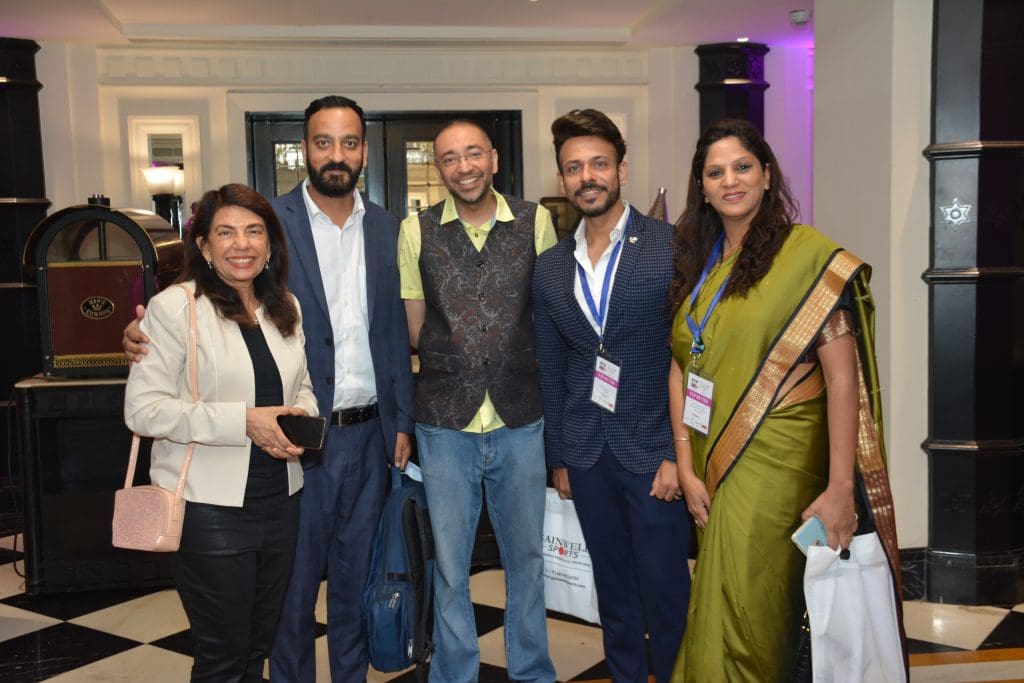 Luxury Partner – Visit Monaco
As MTM and LLTM's Luxury Partner, Visit Monaco was the perfect fit and presented the popular MTM Star Awards for Business Excellence to leaders in the corporate world and celebrity wedding planners.
The Principality of Monaco has been an aspirational symbol of luxury and glamour and with the MTM and LLTM's focus on Luxury and Meetings and Incentives, a wonderful presentation was made of the destination's modern infrastructure, rich heritage, and culture as well as its reputation as a safe, accessible, and prestigious MICE-destination.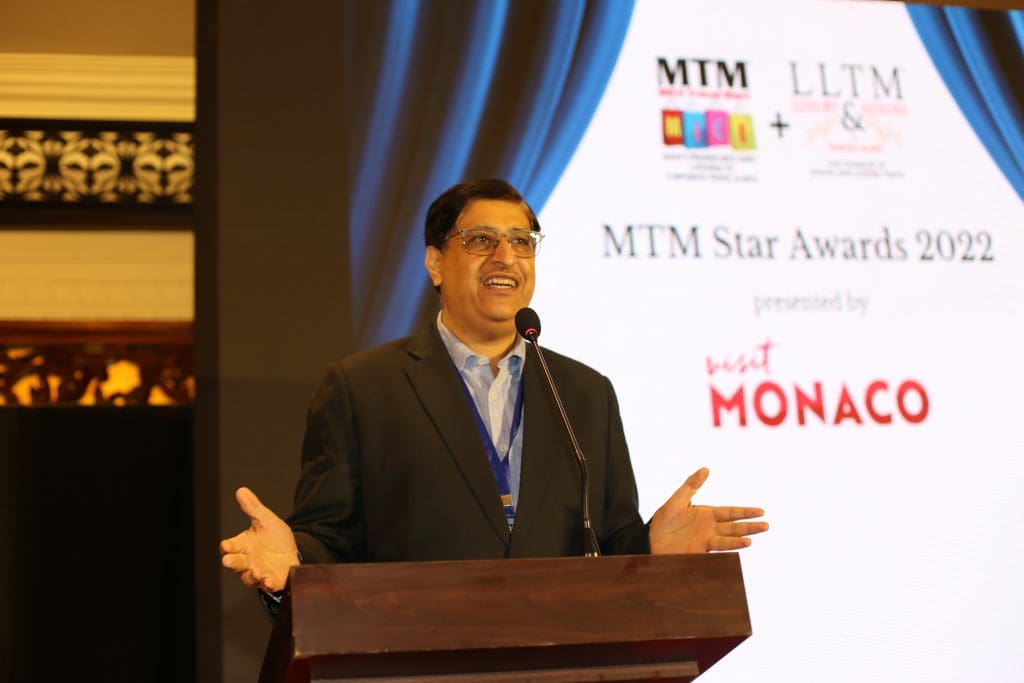 Within its 2 square km, Monaco has expansive luxury hotel facilities, multi-awarded Convention centers, glamorous events like the Monte Carlo Rally and the Monaco Formula 1 Grand Prix, the most stunning venues in the world for private events, and solutions tailored to MICE needs, guaranteeing excellent value for money.
The Principality has created the Monaco Safe certification, a real pledge of health safety and confidence for customers and visitors to the various establishments that are open to the public & for events.
As a wedding destination, Monaco is ideally located in the heart of Europe and is renowned for its Mediterranean climate and its security. Its varied environment stretches from the French Riviera to the Italian Riviera as well as the hinterland of the Alpes-Maritimes.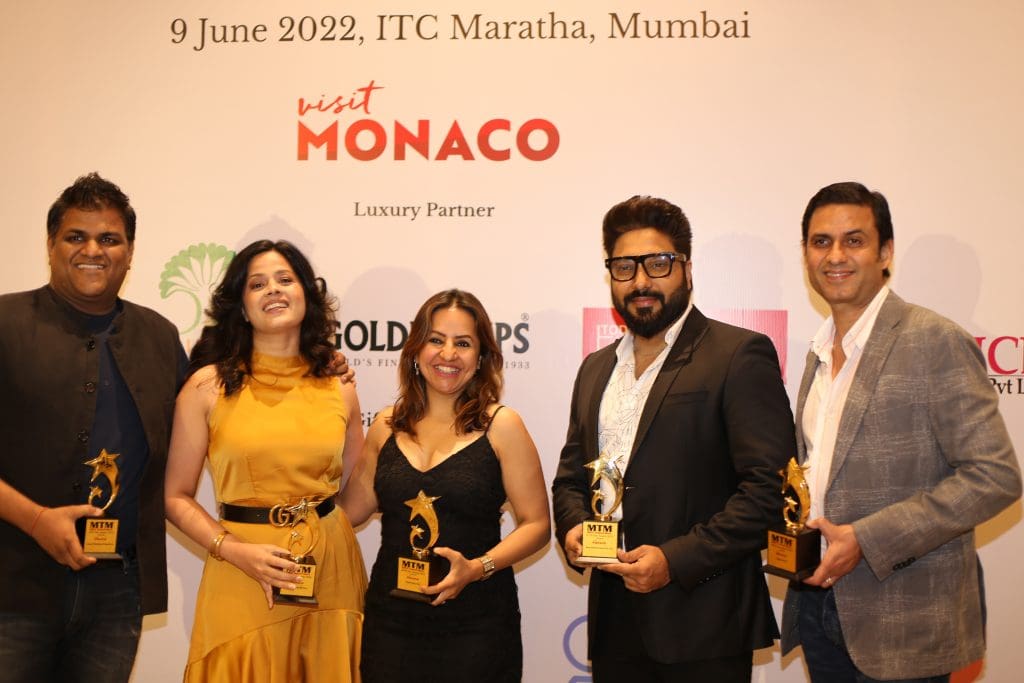 One can choose the Principality for its glamour and its glitter, but also for its history, its local gastronomy and its picturesque traditions. Monaco also has a vast set of very high-level hotel infrastructures and wedding venues available to visitors with a wide choice of restaurants, and wellness and fitness areas.
Passing through the alleys of the old town where traders display their typical souvenir objects, to the shopping arcades of the Metropolis, to the Park Palace (that the locals call the Allées Lumières), or the new district of One Monte-Carlo, the biggest names in fashion, haute couture, perfumery, and jewellery can be found in the Principality.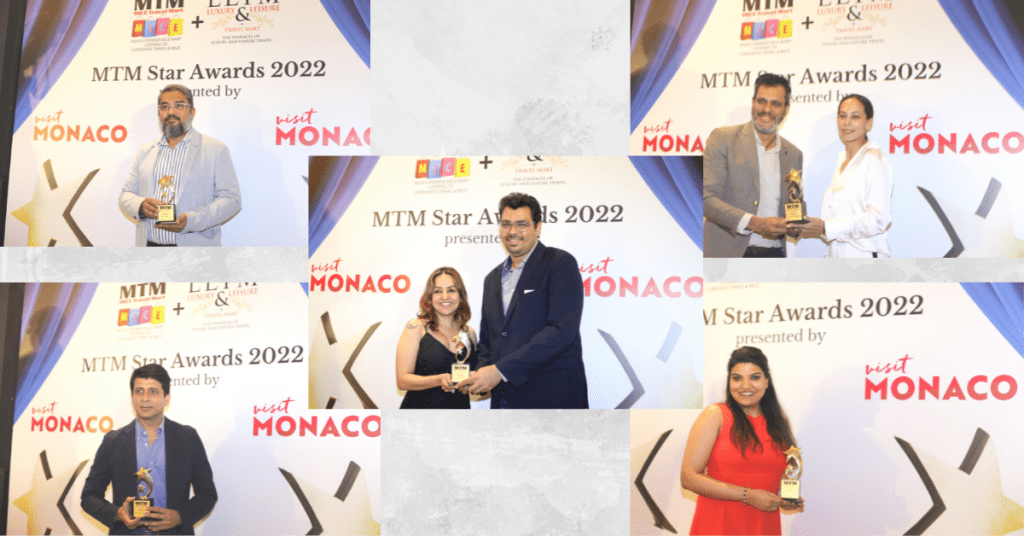 When it comes to shopping, the name of the Principality of Monaco is inseparable from the famous " Carré d'Or " where elegant boutiques with prestigious labels stand. With the opening of the new " One Monte-Carlo », Located in the heart of Monaco, the promenade becomes the most exclusive on the Riviera and offers you the opportunity to stroll among the biggest names in fashion and their latest creations.
Art lovers will also find what they are looking for with the big names of antique dealers and decorators.
Close to the Casino gardens, the Metropole Shopping Monte-Carlo houses more than 80 boutiques in a chic, trendy and relaxed atmosphere, for a clientele looking for subtle labels and a bit offbeat. To continue this "shopping" experience, straddling the streets of Grimaldi, Millo, and Terrazzani, " the commercial space of Condamine Is the most diverse in the Principality. Its many shops are waiting for you.
Airline Partner – Air Mauritius
Speaking at MTM and LLTM, Atul Bhatara, Manager India and South Asia, Air Mauritius said in his address, "At Air Mauritius, we are looking forward to meeting new customers, learning customer behaviour, and aligning with their needs and wants."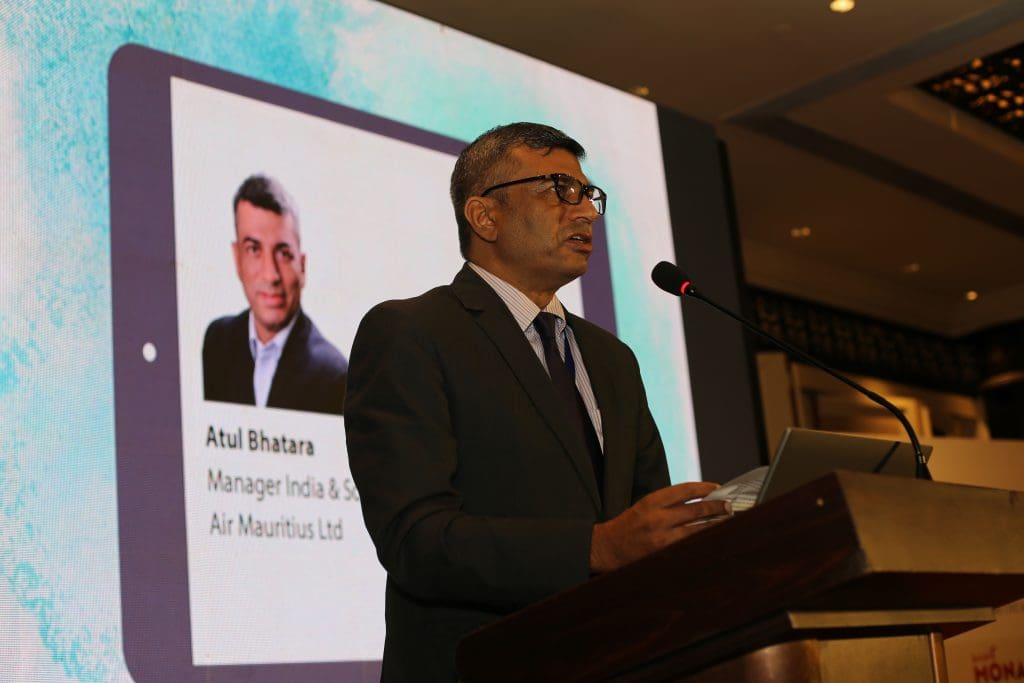 He continued, "Joining MTM & LLTM – we benefit to showcase Air Mauritius as a premium full-service airline and island Mauritius' Adventure, Wildlife, Nature, Gastronomy, Cultural heritage, and romantic beauty."
Atul Bhatara pointed out, "The global airline capacity is bouncing back and at MK we will be commencing six flights a week from Mumbai starting 6 August 2022 making it more convenient to access Mauritius. In more than 54 years of existence, Air Mauritius has fully played its role as the national airline of Mauritius, providing air connectivity that has been crucial for the development of the island. Our airline is now an established driving force of the Mauritian economy."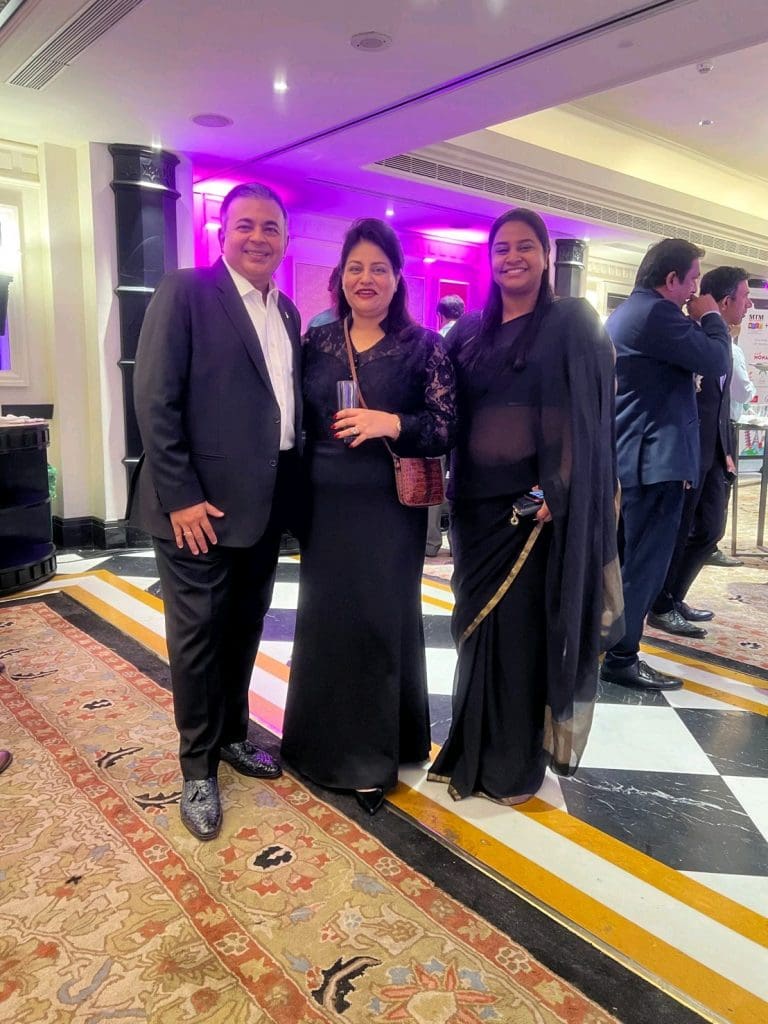 Air Mauritius has been voted Indian Ocean's Leading Airline 14 times at the World Travel Awards. The services are inspired by the diversity of the Mauritian cultural heritage and have been rated 4-Star by SKYTRAX. The airline's fleet consists of a combination of wide-bodied A330-900 neo and A350-900 aircraft. Well-trained & hospitable crew ensures a great flying experience.
Emphasized Atul Bhatara, "Our airline has resumed its services from Mauritius to London, Paris, Johannesburg, in addition to Mumbai. Furthermore, from India, one can easily plan & fly to Mauritius using a convenient schedule from over 25 major Indian cities using our interline agreements with our partners Air India & Vistara. From Mumbai, we have convenient connections to JNB, TNR, RUN, London & Paris."
He added, "From India to the beautiful destination, Mauritius – Air Mauritius remains the preferred air travel choice for family holidays, romantic getaways for couples, honeymooners, MICE, corporate travel, and weddings. Our direct flights make travel easier and more comfortable for all segments."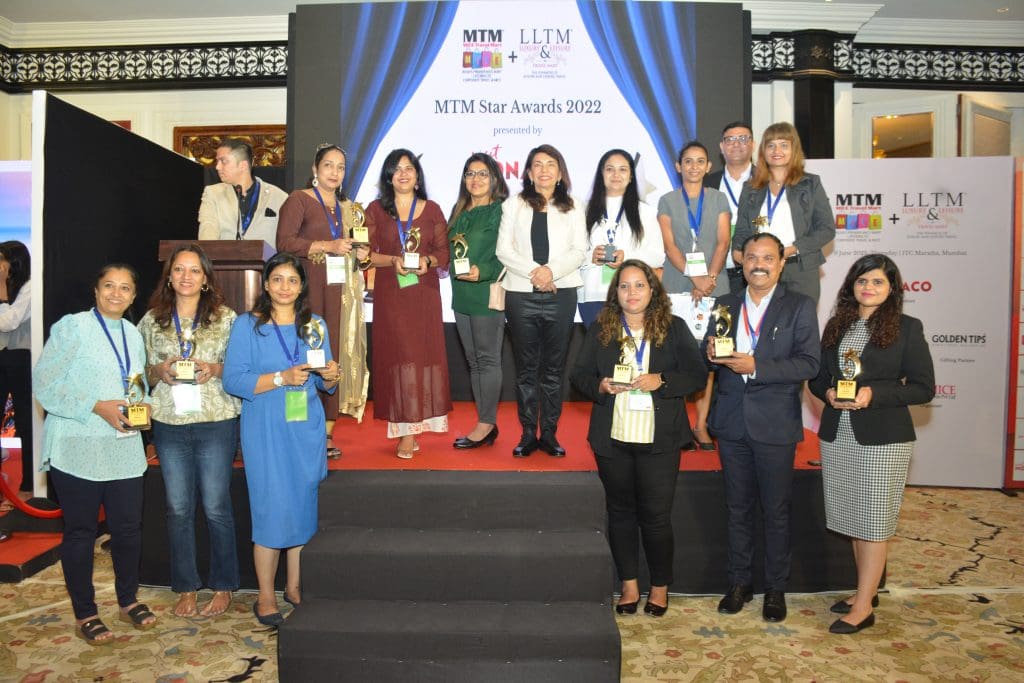 Mauritius is popular for its long stretches of white sandy beaches, turquoise blue and crystal-clear sea waters, natural lagoons, and an exciting variety of marine life.
Beyond the beaches, Mauritius offers lots of thrilling land activities for adventure lovers like skydiving, biking, ziplining, trekking, paragliding, and helicopter & seaplane trips. For food lovers, the island offers an impressive array of tantalizing dishes and a wide variety of flavoured rums and wine.
Atul Bhatara concluded his address with, "There are also heritage & cultural tours, golfing, wellness and dazzling nightlife. The USP of the destination is that it offers a 360 degrees experience on and beyond the beach, without compromising on the required health protocols with a motto to be safe and keep our guests safe."
Focus Brand Partner – Bihar Tourism
Bihar is the land of culture and rich history. It is India's only state to offer in-depth circuits that tourists, pilgrims, students, and knowledge seekers can absorb and enjoy. Take your pick of the vast culture and diversity present in the form of circuits – Buddhist Circuit, Jain Circuit, Sufi Circuit, Sikh Circuit, Eco Circuit, Ramayana Circuit, and more.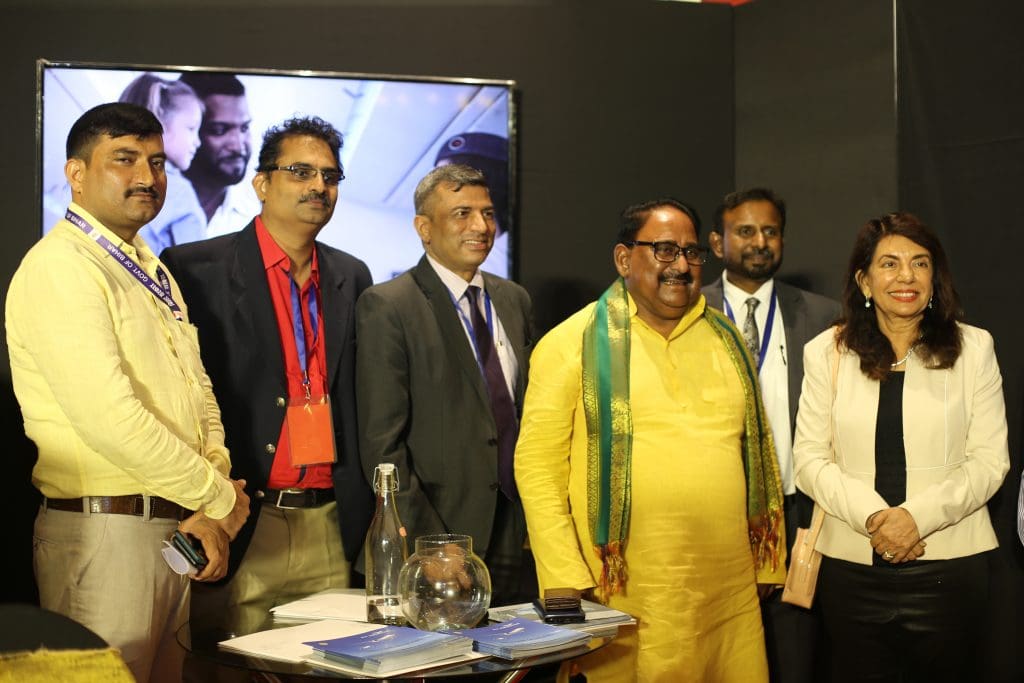 Among the many must-visit attractions include Vishwa Shanti Stupa, Jal Mandir Pawapuri, Jain Temple Lachua, the Takhat Sri Harmandir Ji Sahib also known as the Patna Sahib, and the Mahabodhi Temple, a UNESCO World Heritage Site.
Of immense interest to history lovers and tourists are attractions like the Ashokan Pillar, Kolhua Vaishali, epic Nalanda, Maner Sharif, Gol Ghar, Sher Shah Suri tomb, Maya Sarovar, Royal Bhutan Monastery, Tutla Bhawani Falls, Gurpa Hills, Barabar Caves, Bhimbandh Sanctuary and Valmiki Tiger Reserve.
The Pride of Bihar and Place of Peace. Rajgir International Convention Centre (RICC) is Bihar's first purpose-built Green Globe project convention centre and state-of-the-art convention facility.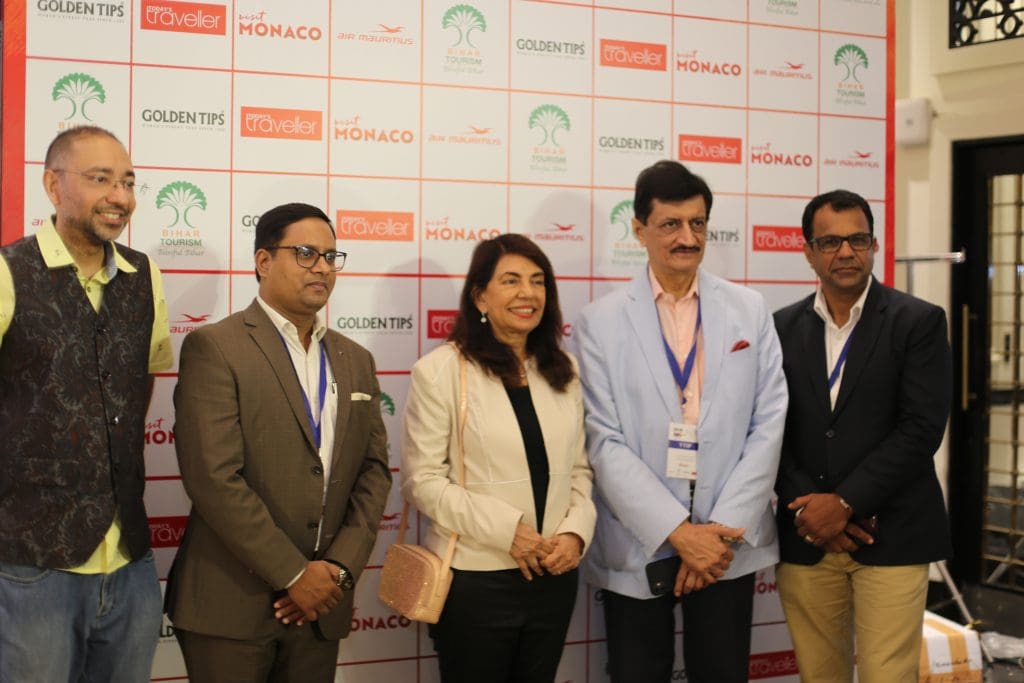 The Samrat Ashoka Convention centre spread over 12 acres at Patna, is a modern architectural vocabulary with a signature of Bihar's progress as a window to the world. The convention hall of 5000 person capacity, an exhibition hall, an auditorium with 800 people capacity, a Food court, and a landscaped area with a landmark structure of a civilization gate, "Sabhyata Dwar".

Gifting Partner – Golden Tips Tea
Madhav Sarda, expert Tea Taster and Managing Director of well-known tea retail brand Golden Tips Tea, in his address to the delegates at MTM and LLTM, said, "Firstly, I am happy that MICE, Leisure and Luxury travel is back after a gap of two years owing to the pandemic which had thrown life completely out of gear."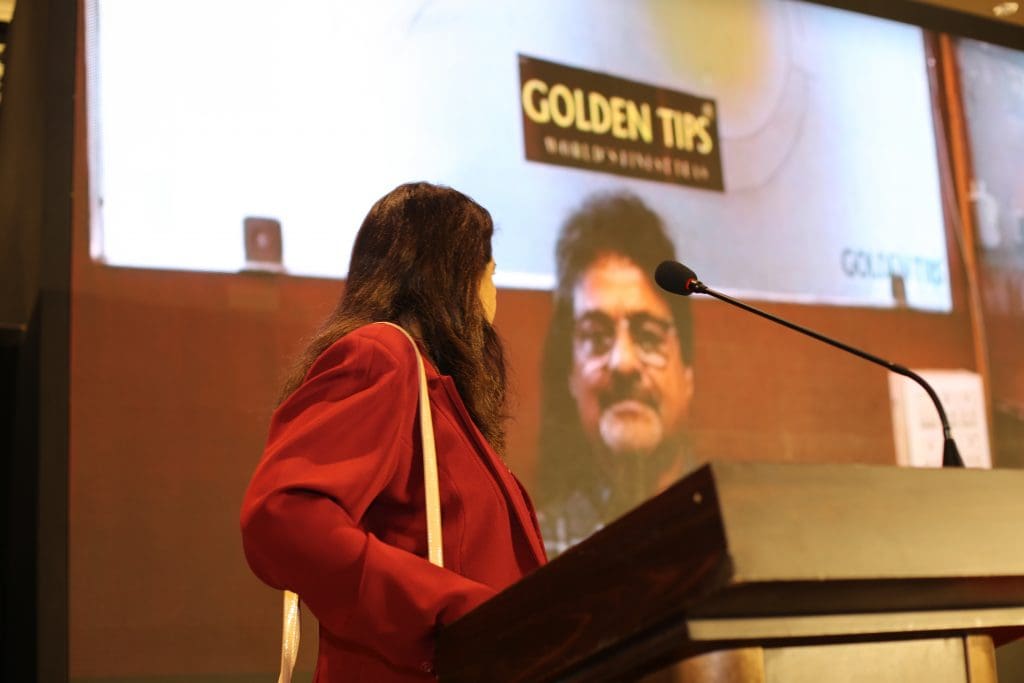 He continued, "On behalf of Golden Tips we have some special tea gift-hampers for all the Exhibitors…Hotels, DMCs, Airlines, and Tourism bodies. Golden Tips Teas with 14+ tea boutiques, mostly in the Eastern part of India comes with a heritage of over eight decades and four generations of tea entrepreneurship."
Madhav Sarda went on to say, "Following the "Direct from Plantation + Auction model", the expertise of Golden Tips lies in sourcing, sampling, choosing, packaging, and marketing of the finest single-origin teas, tea blends, infusions for a cross-section of tea drinkers at correct prices."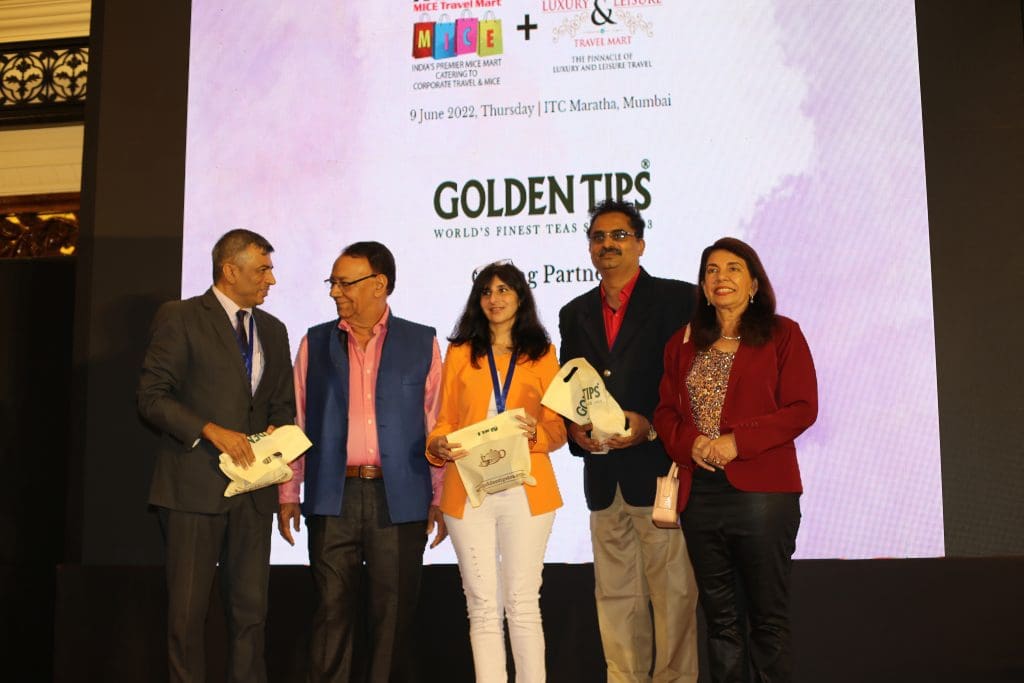 He concluded, "We would love to be associated with you all as a brand and my able team will be in touch with you in due course to explore future partnerships and synergies."
TOWARDS A SUSTAINABLE TRAVEL WORLD
Small changes can go a long way. Joining hands with the global cause of going plastic-free, MTM and LLTM revamped the conventional exhibition space to a whole new level, by introducing a tabletop format and live LED walls at sponsor exhibitor stalls.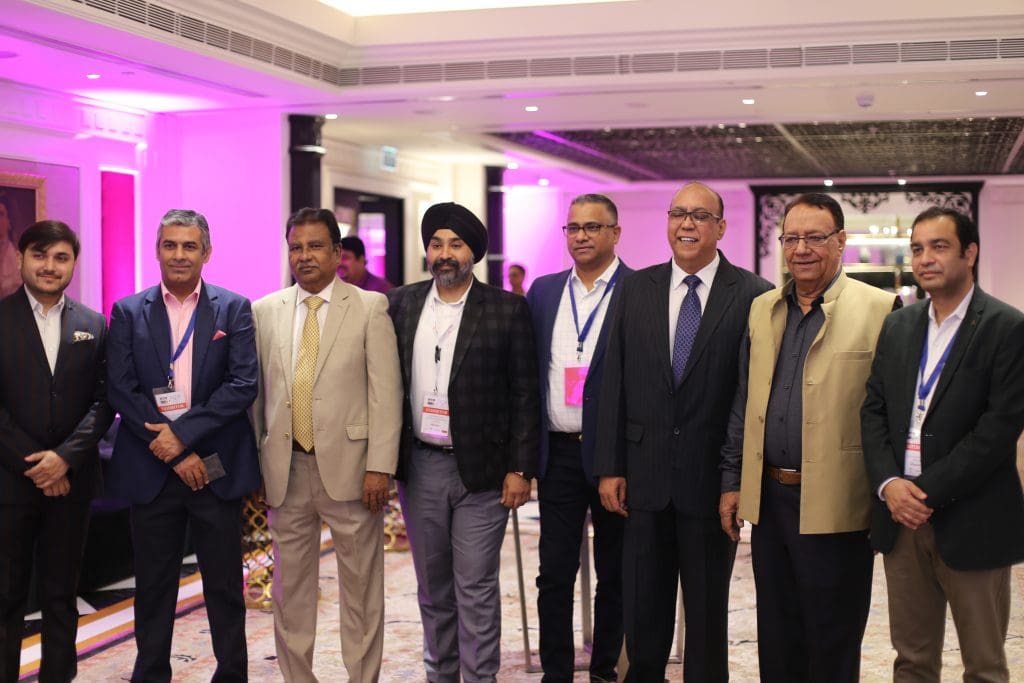 This reduced the usage of flex and plastic at the Exhibition by more than 90 percent. The new feature provided greater benefits to all Exhibitors, as it offered a more sophisticated look and also doubled up the space for their participation.
CELEBRATING A SUCCESSFUL EVENT OVER COCKTAILS AND DINNER
After a hectic day of intense business networking and panel discussions, the event ended with the MTM Star Awards. Top Corporate Leaders and celebrity Wedding planners were lauded with wins followed by networking, cocktails, and dinner, which the guests loved. It provided yet another opportunity for exhibitors and buyers to network in an informal setting.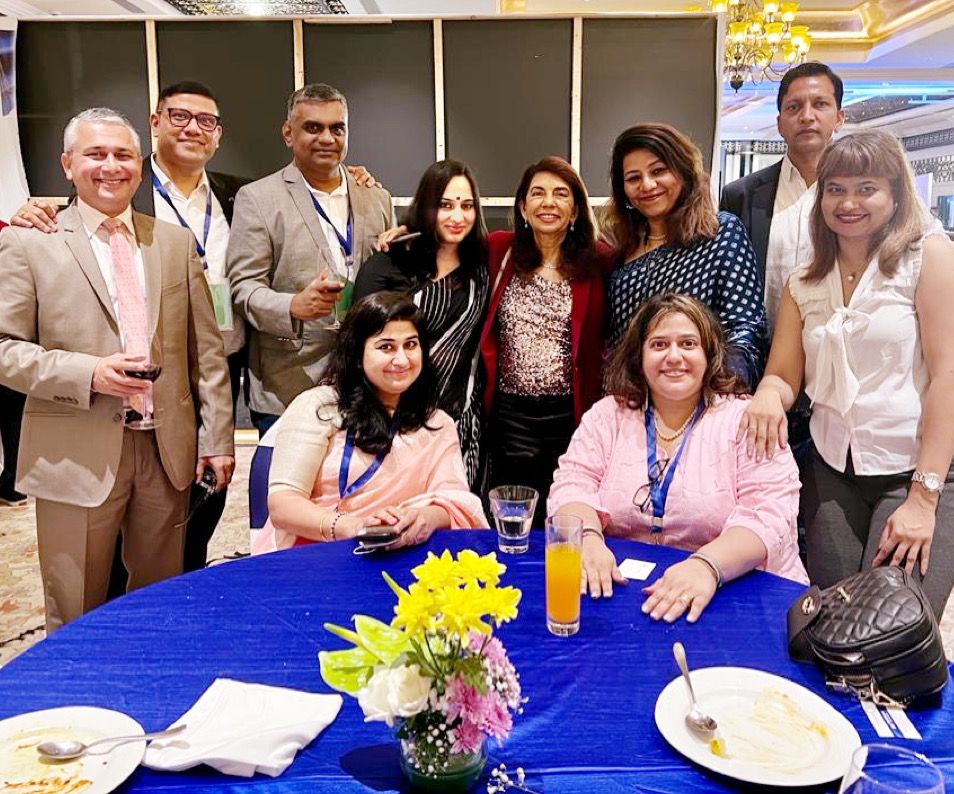 The sold-out event highlighted the huge impact of the Meetings and Incentive, Luxury, and Leisure industry on our economy. Overall, the event received an outstanding response from all the delegates, who spoke highly of this innovative Corporate business and networking event and thanked the organizers, OptiMICE Events for putting together this unique corporate platform. Thus concluded a hugely successful 22nd edition of the MTM and LLTM Travel Exhibition at ITC Maratha Mumbai.

Read More:News