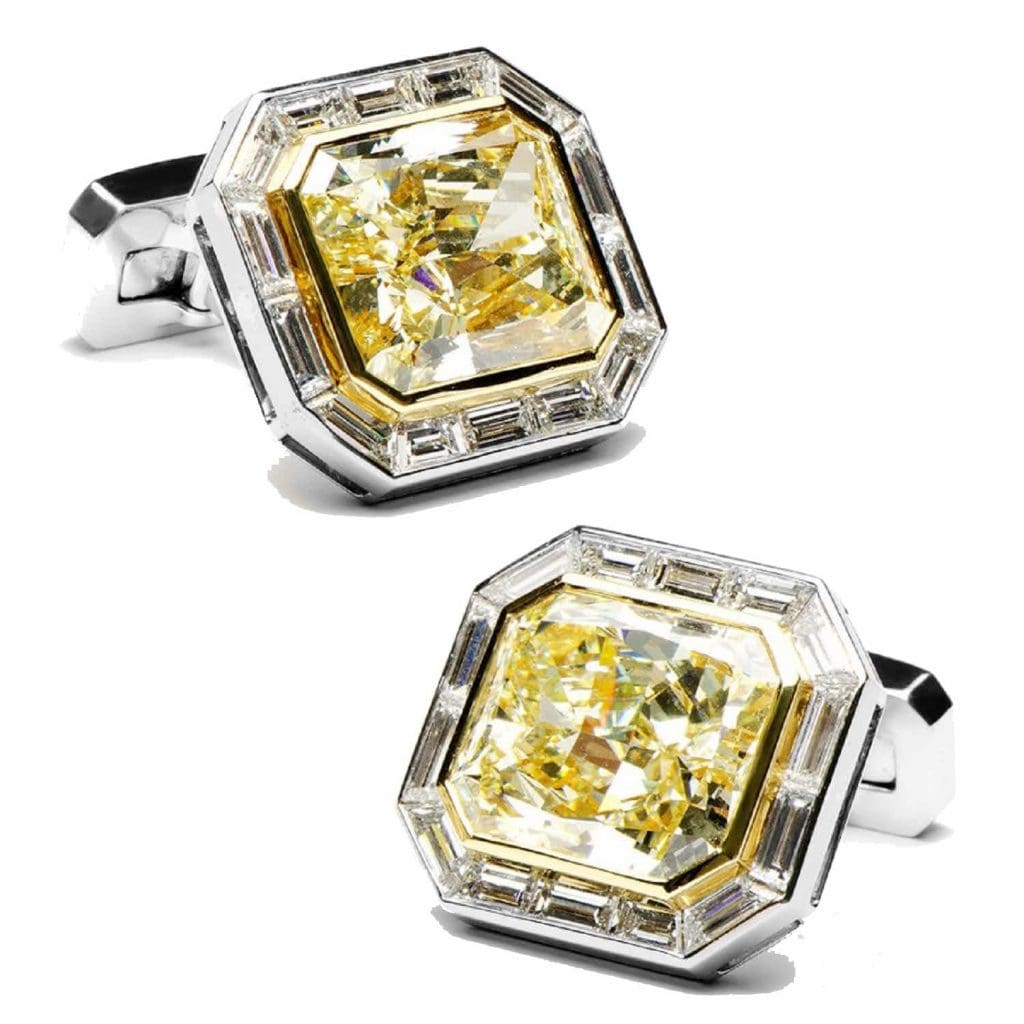 Time to make a style statement with this power fashion accessory conveying style, personality, taste and poise. Take a look at the most expensive cufflinks in the world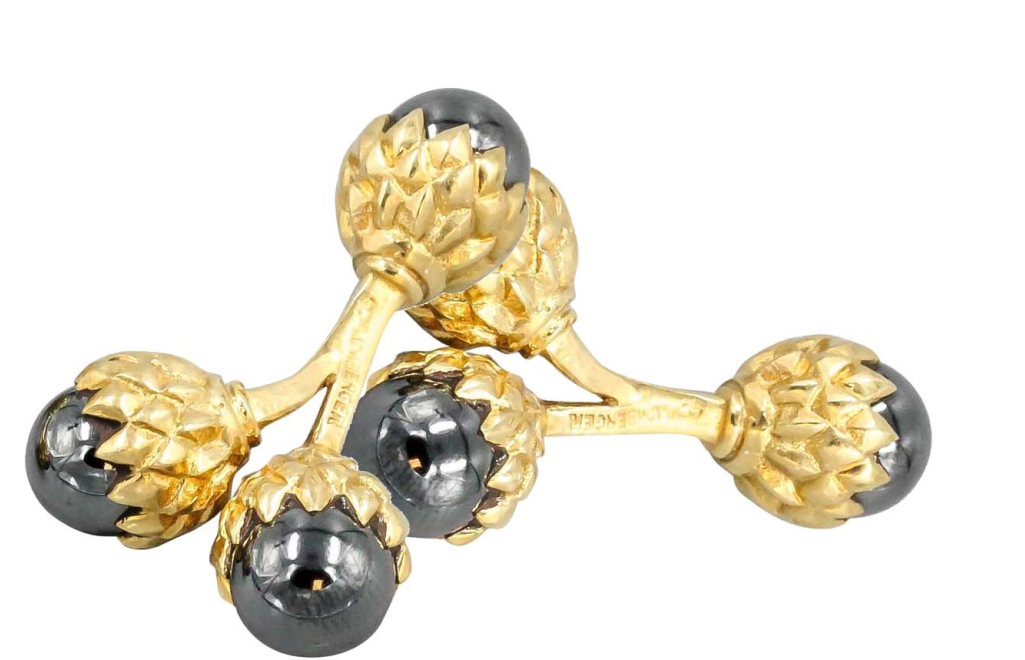 Many people believe that the whole notion of cufflinks is a little absurd as they are so tiny that they are easy to lose. The plain old buttons are so much more practical, attached directly to the shirt that prevents them from falling off or getting lost.
Nonetheless, to a great many others, cufflinks are the final piece in a polished male wardrobe. Like any other fashion accessory, cufflinks help one make a statement.
Cut Canary Diamond Octagon by Jacob & Co Emerald
Sometimes, a personal statement transcends beyond form, functionality and economy, and speaks of refinements, elegance and heritage.
In the world of cufflinks, nothing can rival the statement made by Jacob & Co.'s emerald cut canary diamond octagon cufflink. The central 10.76 carat, Asscher cut diamonds with wide facets and sharp, clipped corners, breath fire into already gloriously magnificent, yellow Cape diamonds.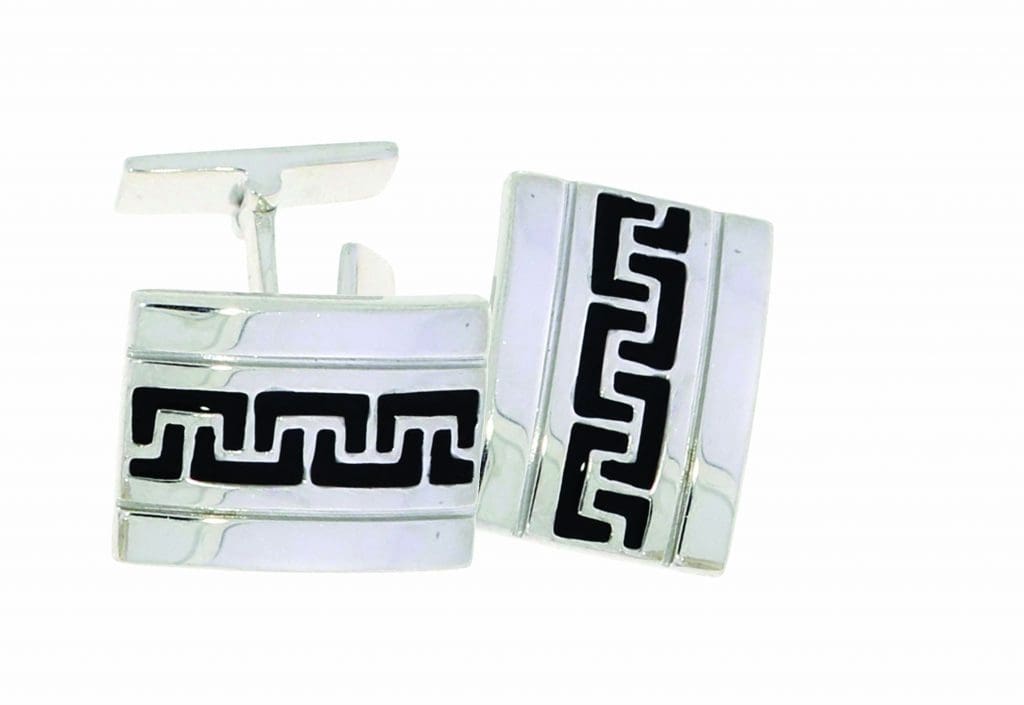 The entire piece consists of approximately 21.29 carats of diamonds in total, embedded on a polished 18-carat white gold structure with a whale flip-back latch. This truly is fit for kings and merchant princes.
Acorn Cufflinks by Tiffany & Co Schlumberger®
Apart from the touch of class, these rare and unusual hematite and 18K yellow gold double acorn cufflinks by Tiffany & Co. Schlumberger make a very eloquent fashion statement.
These are much harder to find than the single acorn cufflinks. It's a piece that is beautifully made and strikingly handsome. First of all, yes it's a piece by Tiffany & Co, a brand who's hallmark is enough to make a fashion statement but it being one of the rarest piece to be found, just puts these cufflinks on a different class.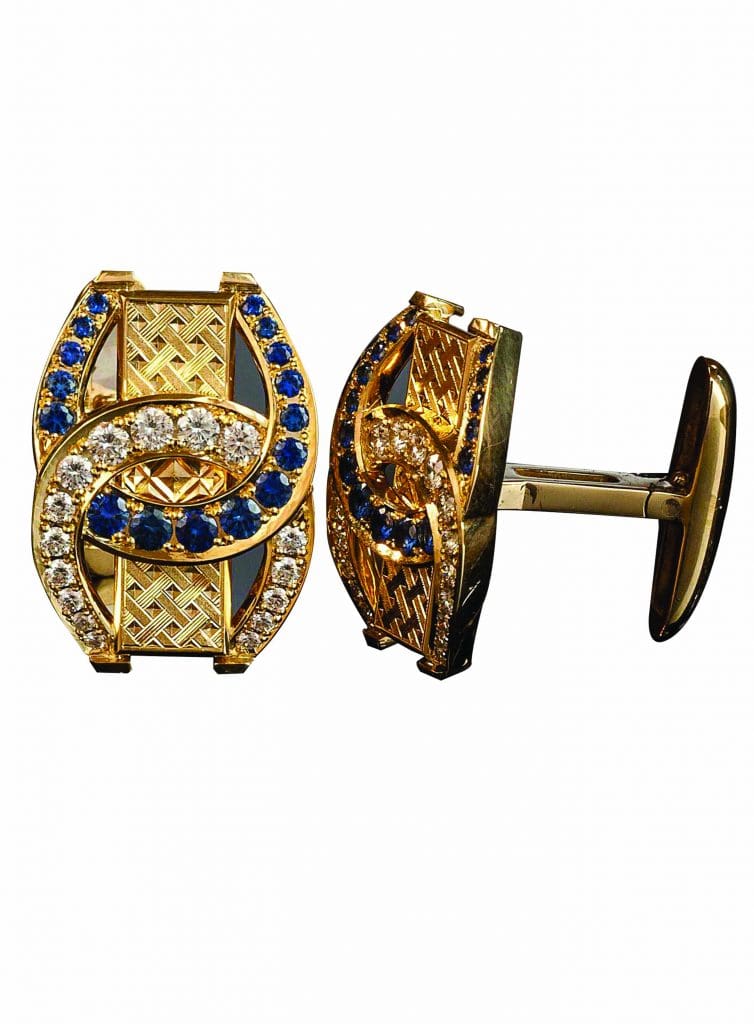 The image of a pair of interlaced horseshoes is one of the greatest riddles in the world of arts and at the same time is recognized as the sign of fortune that brings good luck.
Cufflinks "Vrubel's Sketches" are the cue of two horseshoes brooch. After a sensational find by some of the historians, the artisans of Lobortas Jewellery House started making a reality of not only Vrubel's basic idea, but also saw the oriental sign of "Yin & Yang" in that two-horseshoes combination.
However, it was not so easy. Only with the help of volume-modelling, jewellers managed to accomplish this interesting task. In 2007 the masterpiece brooch "Double Horseshoe" saw the daylight and in 2014 this surpassing beauty became an adornment of one of the halls of the State Hermitage Museum, Carl Faberge's Hall.
Men's cufflinks "Vrubel's Sketches" are already recognizable Vrubel's forms and colours. The horseshoe of sapphires and the horseshoe of diamonds make the sign of fortune and a true piece of art!
Read More: Latest