Kerala is often included in everyone's bucket list. While tourists from across the world plan to visit for its magnificent temples and alluring backwaters, the 10 days festival of Onam brings with itself tons of reasons to visit the state as well.
The festival is celebrated annually to welcome the harvest season. It is undoubtedly the state's biggest festival, celebrated across a period of 10 days.
During the festival, the state of Kerala is filled with happiness, excitement, and colours. Honestly, if you have ticked off Kerala from your bucket list without attending the Onam festivities, you are missing out a lot. If you are still not completely convinced, InterMiles, a loyalty and rewards programme, has put together some great experiences, which we are sharing with you.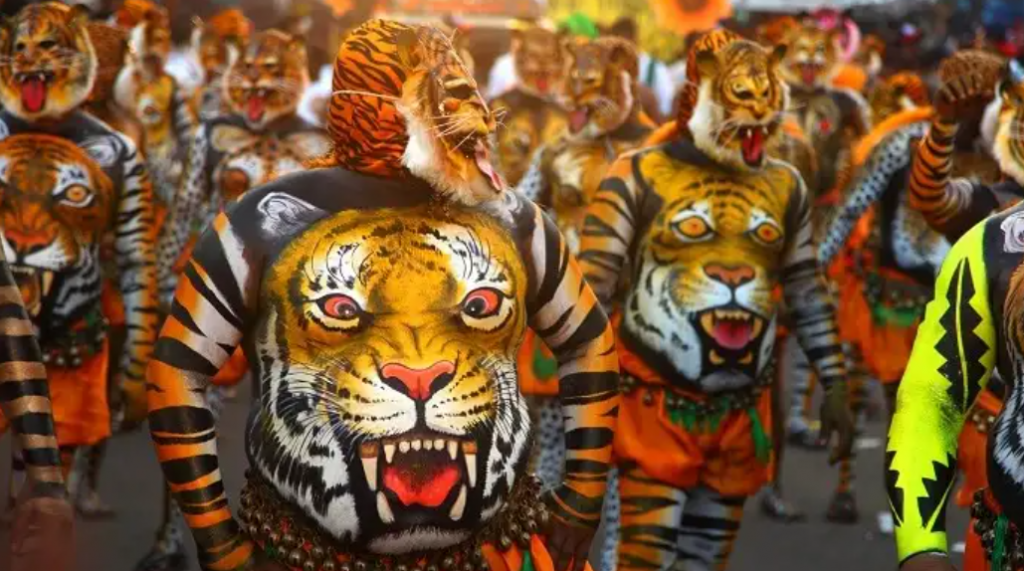 If you are thinking, what is so special about Onam in Kerala, be ready to get impressed! The entire area is covered with floral decorations, called pookalams. There are vibrant exhibitions of traditional music, dance, folk art, food, and whatnot. To put it simply, a visit to Kerala during Onam is something that everyone must experience at least once in their lifetime.
Pulikali: The Grand Tiger Dance
Have you ever witnessed the play of people dressed as tigers? If your answer is no, then that is exactly why you should visit Kerala during Onam. Pulikali, translating to 'play of the tigers', is recreational folk art where men get themselves painted like tigers and perform dances on the streets. There is no doubt as to why this is among the most unique and enthralling of traditional celebrations. Pulikali takes place in Swaraj Round of the temple town of Thrissur. The entire region gets covered by colourful gatherings, floral decorations, folk dances and cultural extravaganza.
The spectacular grandeur, glorious history and culture of Pulikai is undoubtedly the one of the top reasons why you should consider witnessing Kerala during Onam. No matter how many times you have visited this state, Pulikali brings in a charm that cannot be missed. Believe us, Pulikali during the Onam festival celebration in Kerala will leave you longing to come back every year!
Athachamayam – The Grand Cultural Fiesta
We said grand and we stick to it! Athachamayam indeed is a grand fiesta of culture and traditional art forms! This event kicks off the 10-day long Onam festivities.
The cultural event offers the incredible opportunity to witness the allure of various folk art forms of Kerala. You can become part of the gigantic street parade, starting from the town of Tripunithura and continuing to the Thrikkakara Temple. During the colourful procession, you will be mesmerised by the sight of beautifully adorned elephants walking with all their might.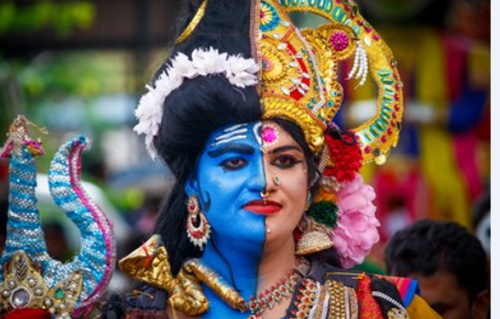 With the drumbeats and traditional music in the background, and the folk art on display, this street procession is one of the reasons why Onam is the best time to visit Kerala.
Thrikkakara temple – In completely different attire during Onam
If you are among those religious souls looking for iconic temples and religious sites wherever you go, Kerala will never disappoint you! While Thrikkakara temple often finds its way on a travellers' Kerala itinerary, a visit to this temple during Onam is an overall different experience.
During the first and last day of the festivities, the temple oozes beauty and religious aura, something you can't experience anywhere else. There are various dance, music, and cultural events organized within the temple premises. You can witness people dressed up in vibrant attire performing traditional dances, something that Kerala is renowned for. Thrikkakara Temple is indeed one of the most famous places to visit in Kerala during Onam, especially for those looking to quench their spiritual thirst.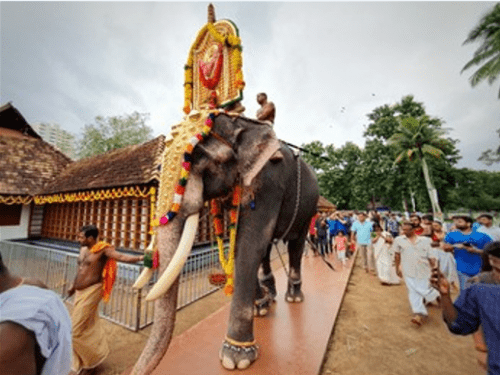 Vallamkali – The Iconic Boat Race
Even if you haven't gotten a chance to visit Kerala during Onam yet, you must have at least heard about the boat races. You must have also seen some pictures of long, snake-like boats with many people rowing vigorously in your textbooks, wondering what place this is! Well, that's Kerala during Vallamkali!
The festivities of Onam remain incomplete without the renowned snake boat races. Decorated snake boats, known as chundan vallams, making their way to win the race is truly the core of the Onam celebration in Kerala. Hundreds of people can be seen rowing massive boats on the Pampa River.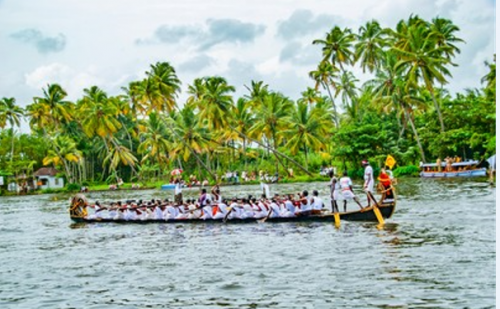 The majestic sight of this unique rowing event will leave you spellbound. You can actually feel the zeal and enthusiasm in the air as people cheer for the favourites during the competitions. While there are various boat racing events, Nehru Trophy and Aranmula Uthrattathi are must-watch ones.
Onasadya – The Grand Meal
Any festival or celebration is incomplete without a delicious feast. And Onam is no exception! Onasadya is a traditional feast unique to Onam. Here's all you need to know about the grand meal! Onasandhya is prepared on the last day of Onam, known as Thiruonam. It is considered to be one of the most elaborate meals prepared for any cultural festivities.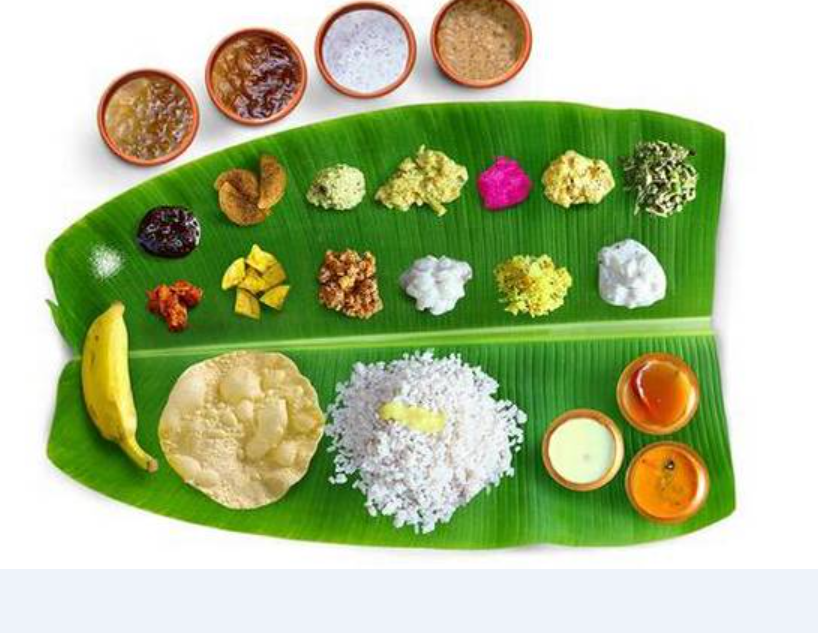 The feast is a combination of at least 11-12 vegetarian dishes, providing a bunch of flavours that will melt in your mouth. There are savoury starters, a main course including sambar-rice and delicious desserts like payasam. Served on a banana leaf, the feast is a symbol of purity and heritage.
Once you relish this meal, the taste will remain in your heart forever. Trust us, you can never enjoy Onam festivities to the fullest without trying this delicious and grand feast.
What we are trying to say is that Kerala during Onam is simply breathtaking! Take our word, plan a visit to Kerala around Onam. And when you come back, see if you can stop yourself from saying that the best time for Kerala tour is during Onam!
Read More: Discover your India