A century-old tradition, a match made in heaven – wine and cheese are two of life's great culinary pleasures. Whether a romantic date or a family celebration just raise a toast…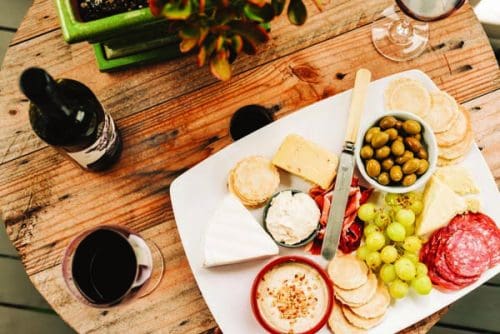 Peanut butter and jelly, salt and pepper, Mac and cheese the list to perfect culinary combinations is endless. But there is one combination that stands apart from the rest – wine and cheese.
Wine and cheese and bread form the Divine Trinity
Luxury for many food-lovers means having a glass of great wine matched with perfectly aged cheese. In French cuisine, wine and cheese, and bread form the Divine Trinity. Wine and cheese have a lot in common apart from the fact that they perfectly complement each other.
They both reach their maturity and peak flavour through aging requiring specific locations and climatic conditions. The age-old tradition of making wine and cheese exists today, the exact same way it was produced centuries ago now by the family members of the original makers.
Power and acidity are the only rules to be followed when pairing them together. The flavour of the wine should not be so strong that it overpowers the cheese and vice-versa. Another rule when pairing wine and cheese is to ensure that products are from the same region as they share the same properties.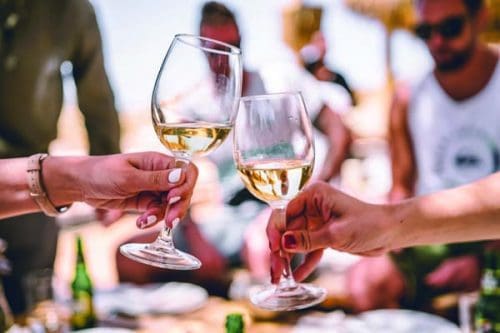 Pairing is a culinary science
Pairing both wine and cheese is not only an art but also a culinary science that has a scientific reason when consumed together. The wine feels dry but it matches perfectly with the fatty consistency of the cheese. The coupling of wine and cheese requires attention to detail by the finest artisans with precision.
You can use the age-old technique of trial and error to expand your knowledge about this pairing. Earlier it was a tradition to pair white wine with soft cheeses and red wine with hard cheeses.
Currently, this rule has become passé. Triumph over the essentials, and there is no reason you cannot have a small wine and cheese party.
2014 Mayu Pedro Ximénez with Geit-in-Stad
This wine comes from old vineyards in Chile on decomposed granite, quartz-rich soils. This wine is much more communicative as compared to standard Pedro Ximénez with aromas from white flowers, fennel, and spices with high acidity thanks to the altitude as well as pressure and minerals; it blends perfectly with Geit-in-Stad that translates to 'goat-in-the-city' is a piece of delicious goat cheese.

The cheese has a firm yet smooth texture that just melts in your mouth. If you like the fresh, sober style, this is a real deal.
2013 Badet Clement Beau Chêne with Terraluna
France is the most romantic place on the globe is also the 'wine capital of the world'. This wine is much more generous than a Burgundy with flavours from raspberry, cherry fruit, and black current.

This wine is very much French coupled with Terraluna that comes from the cheddar family that has a deep flavour. This award-winning cheese of superior quality owes its flavour and texture to the mineral-rich soil where cows are grazed and also to the producers who are no less than artistic maestros.
2014 Casa Vinicola Botter Gran Passione Rosso with Pecorino Sardo
Straight from the Veneto region of Italy, this wine is a blend of 60% Merlot and 40% Corvina and is said to be one of the best values from the region.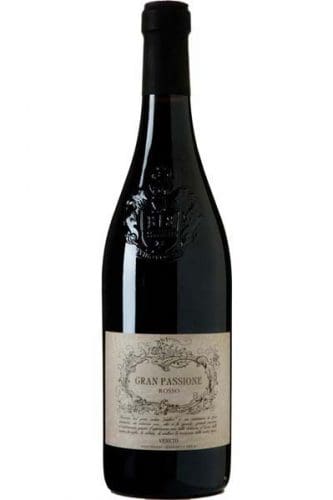 Here is great day wine that is dark purple in colour amalgamated with bright vibrant fruits paired with Pecorino Sardo which is a sweet sheep's milk.
The flavour of the cheese is delicate and mild reflecting the native herbs and grasses the sheep graze on. Flavours of lemon and thyme accolade the smooth creamy texture and sweet flavour.
This cheese is produced to be consumed as a young cheese as it is cured only for 30 to 40 days. Incorporate this cheese in baked pasta, vegetable soup, frittatas, quiches, and salads and there shall be a blast of diverse flavours on your palate.
2013 JAM Cabernet Sauvignon with Gouda 4-year aged
Based on the names of the owners' John and Michelle, this wine is a blend of Merlot, Petite Verdot, Petite Sirah, and Zinfandel. Once you take in the aromas, the fragrance of sweet berries will bombard you.

The flavour will mesmerise you with its distinguished aromas of faint spice and vanilla and will make you fall in love with this Californian wine.
Pair the wine with the perfect balance of salt and sweet Gouda that has a deep caramel colour that is crunchy, crystalline, and meltingly smooth on the tongue. This aged cow milk is full of flavour. The hint of butterscotch at the end is a signature mark of this Dutch treat.
N.V. Quinta do Noval Porto Black Reserve Ruby Port with North Country Blue
Quinta do Noval in Portugal is quintessentially famous for producing a diminutive quantity and the most expensive Port. There are ripe blackberries, tar, smoked and orange liqueur on the nose that takes time to open.

The palate is medium-bodied, very sleek on the entry, fleshy black fruits, sloe, spice, and just a hint of white pepper, leading to a much-focused finish.
North Country Blue is a raw milk cheese that is cave-aged for 3 months. It develops a strong and pungent taste but not with the soapiness that is found in other American Blue cheeses. It's a limited production cheese and the producers are proud to offer it after aging it for several weeks in their caves.
Semelé Sancerre Rosé with Garrotxa
This wine is derived from the Loire Valley and features red berries and minerals that lend a deep salmon pink colour and bring aromas of fresh red fruits.

This wine goes perfect with Garrotxa, a Spanish pasteurized goat's milk cheese that has an ash-gray, suede-like coat and an inside texture that's firm but smooth. This cheese is slightly acidic and slightly sweet in flavour.
Read More: Food Voyager