Indiatourism Delhi (Northern Region) organised various activities to commemorate the 75 week long celebration of India@75. The Day is celebrated as Azadi Ka Amrut Mahotsav. March 23rd has been observed as Shahidi Diwas.
Several activities have been undertaken to mark the occasion of Shahidi Diwas.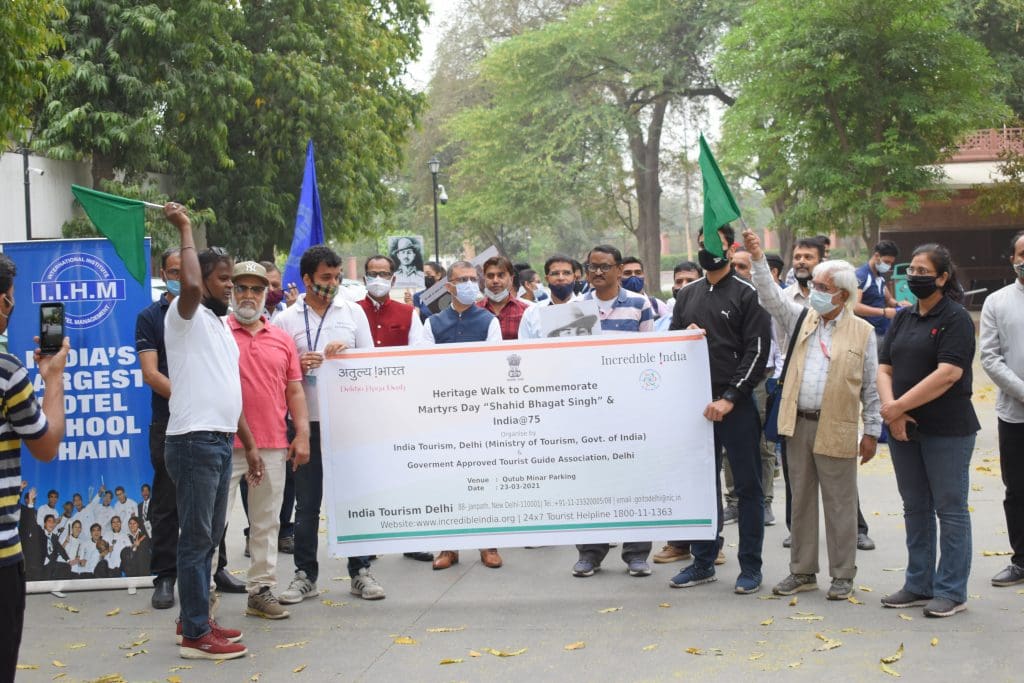 Heritage Walk
Indiatourism Delhi organized India @75 a Heritage Walk in the Mehrauli area to commemorate the Shahidi Diwas. The highlight of the walk was a visit to Saheed Banda Bahadur's Martyr Place. Students from the Hospitality Institute, Regional Level guides along with officers from the Indiatourism Delhi have participated in the walk. With full enthusiasm and slogan of Bharat Mata ki Jai, Vande Matram the walk concluded at the Qutub Minar complex.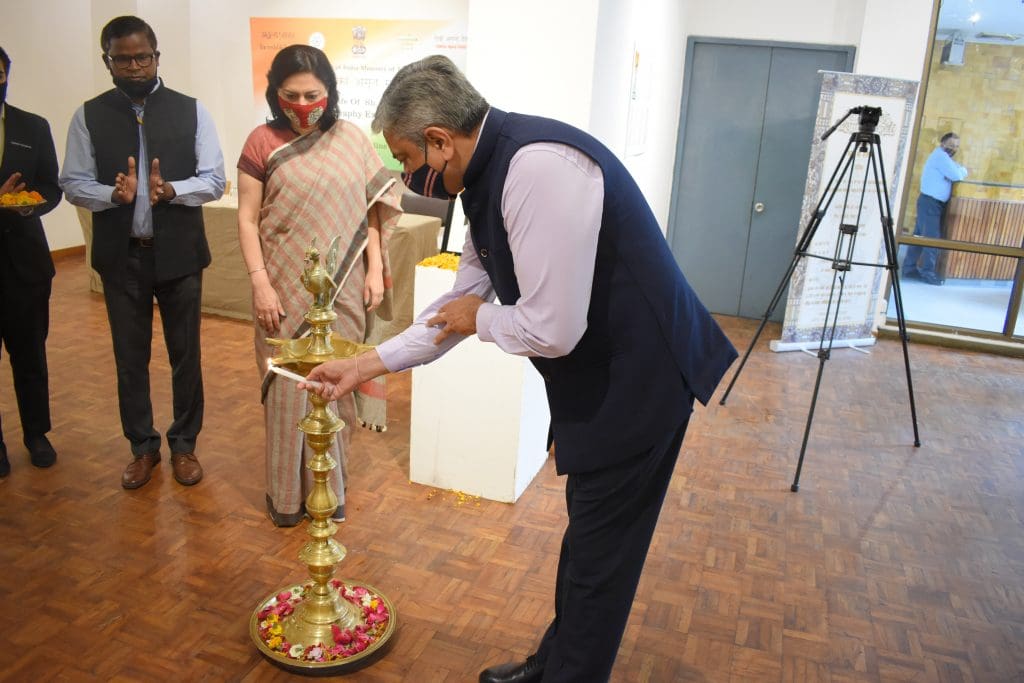 Photo Exhibition
A Photo Exhibition on the life of Shaheede E Azam Bhagat Singh was put up at India International Centre. The Exhibition was inaugurated by Arvind Singh, Secretary, Ministry of Tourism, Government of India. Rupinder Brar, Additional Director General, Ministry of Tourism, Government of India was also present on the occasion. The Exhibition depicts the pictorial facts of the life of Shaheed Bhagat Singh. Speaking on the occasion Secretary (Tourism) highlighted the contribution of our freedom fighters in the freedom movement. He has also informed that the Ministry of Tourism has planned various promotional events under the India@75 programme.
Read more: News