ADTOI with the support of Gujarat Tourism as Host State will be organising its two-day 10th Annual Convention-cum-Exhibition from 12th to 14th February 2021 at Statue of Unity (SOU), Tent City 2 Kevadia, Gujarat with the theme: Domestic Tourism – Hope for the revival " देखो अपना देश".
The inauguration will take place on 12th February 2021 in the evening in Convention Hall and on 13th February there will be Business Sessions, product presentation and other activities.
The Convention will be attended by about 300-350 delegates on PAN India Basis. There will be post-Convention study trips for the delegates for 2 nights covering destinations in the State from Kevadia.
Programme Schedule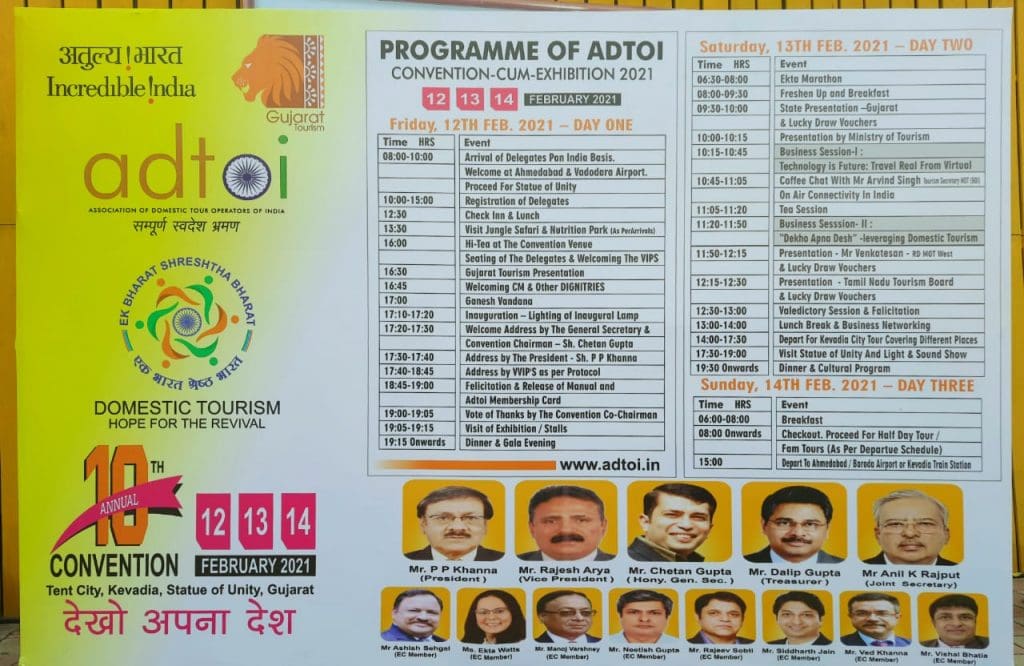 Friday, 12 Feb 2021 – Day one
In an interview with Mr. PP Khanna, President, Association of Domestic Tour Operators of India,
In an interview with Mr. Nirav Munshi, Manager Commercial, Gujarat Tourism
Proceedings at the ADTOI 10th Annual Convention cum Exhibition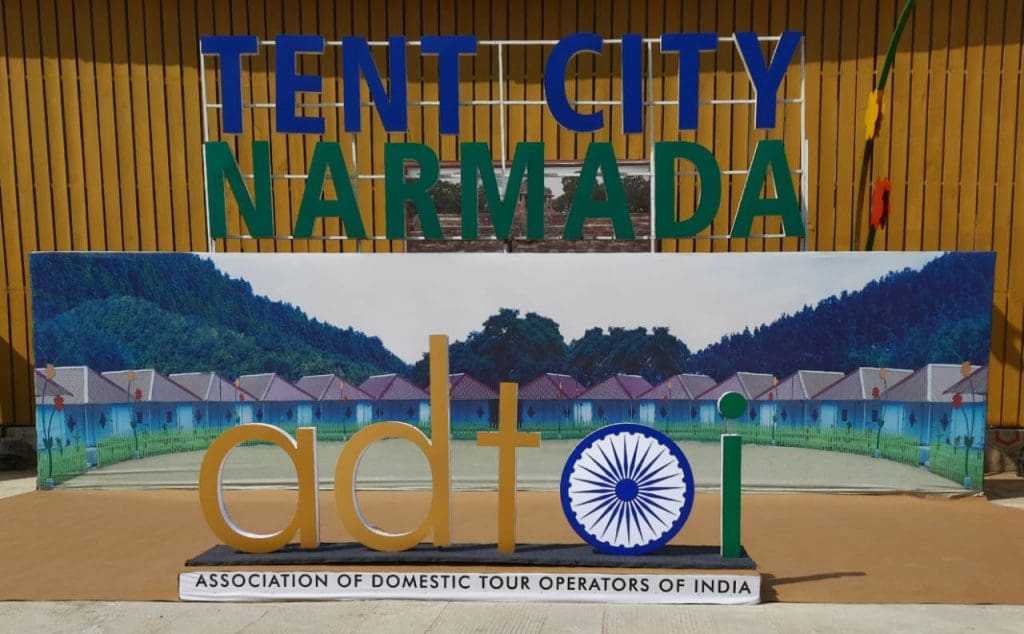 Welcoming the VIPs and other Dignitaries
Ganesh Vandana
Inauguration – Lighting of the inaugural lamp
Address by the President, ADTOI – Mr. PP Khanna
Address by Ms Mamta Verma (IAS), Secretary Tourism and Civil Aviation, Gujarat Tourism
Address by Mr. Arvind Singh (IAS), Secretary Tourism, Ministry of Tourism
Saturday, 13 Feb 2021 – Day two
Ekta Marathon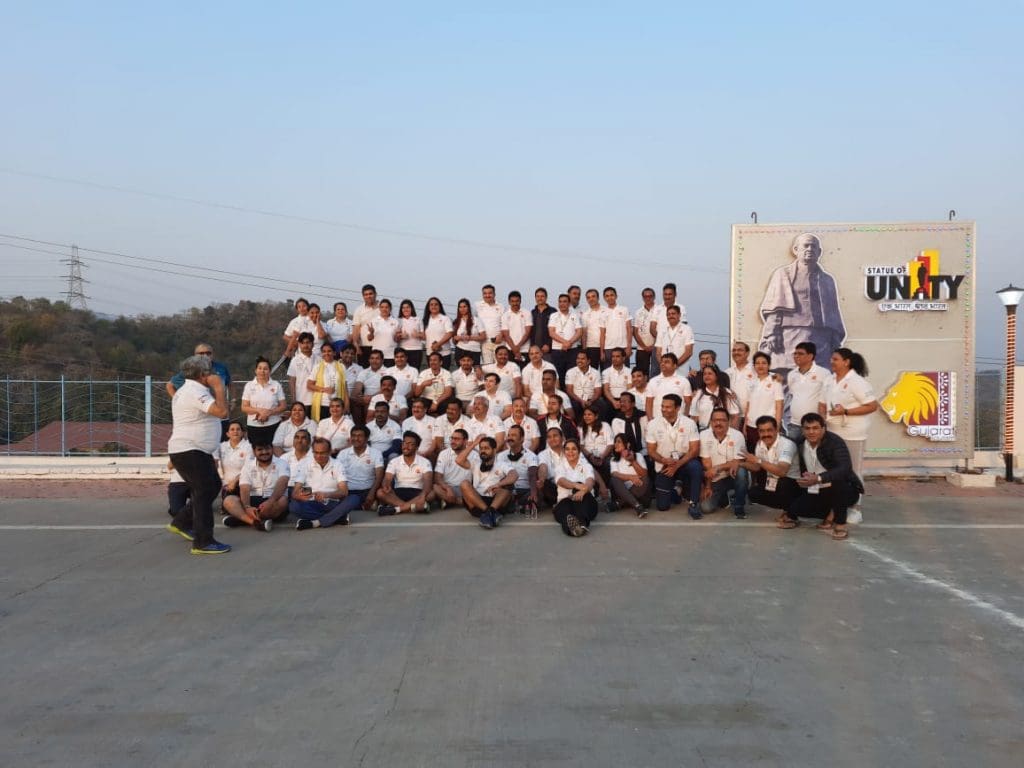 After Marathon Breakfast refreshments
Interview with Mr. Jenu Devan (IAS), Managing Director & Commissioner of Tourism, Gujarat Tourism
Business session with Mr. Arvind Singh (IAS), Secretary Tourism, Ministry of Tourism and Ms Mamta Verma (IAS), Secretary Tourism and Civil Aviation, Gujarat Tourism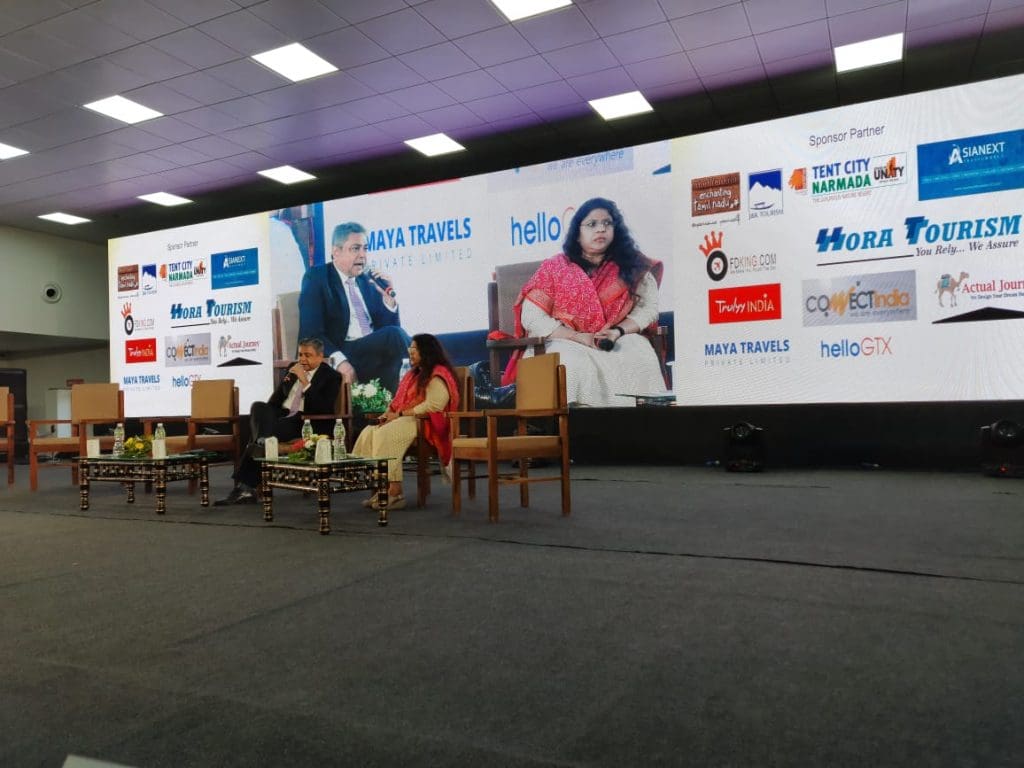 Discussion on Technology is Future : Travel Real from Virtual with Ms. Rupinder Brar, Mr. Debjit Datta, Mr. Malvinder Rikhi, Mr. Harish Chandra and Mr. Dhananjay Sailankar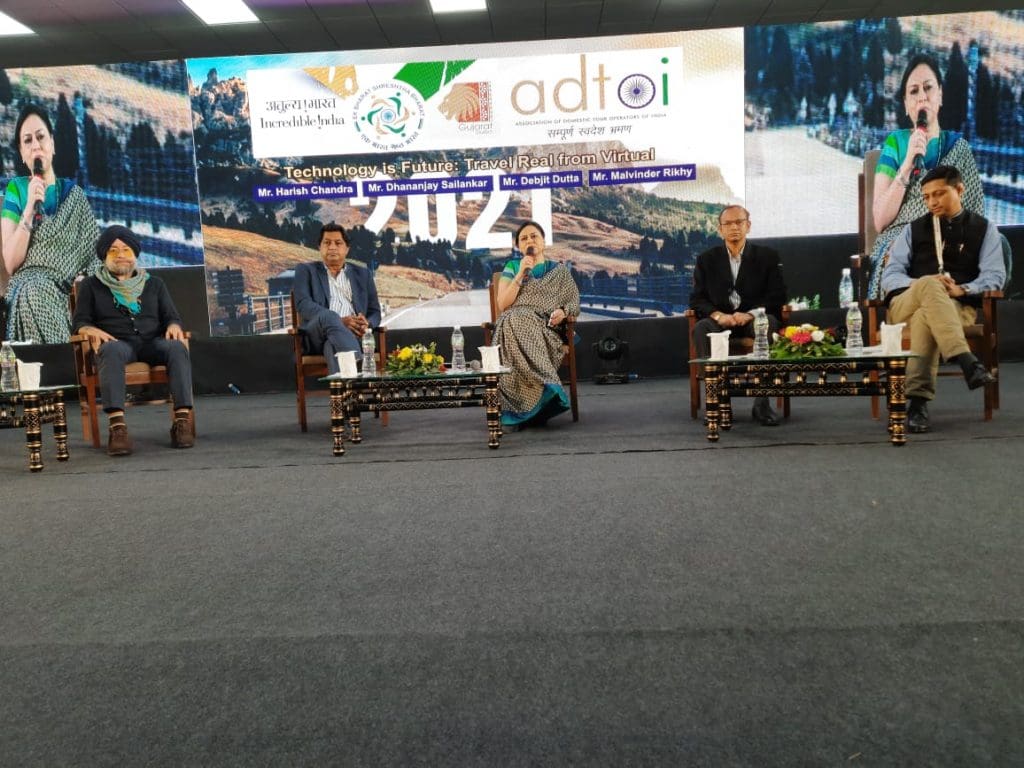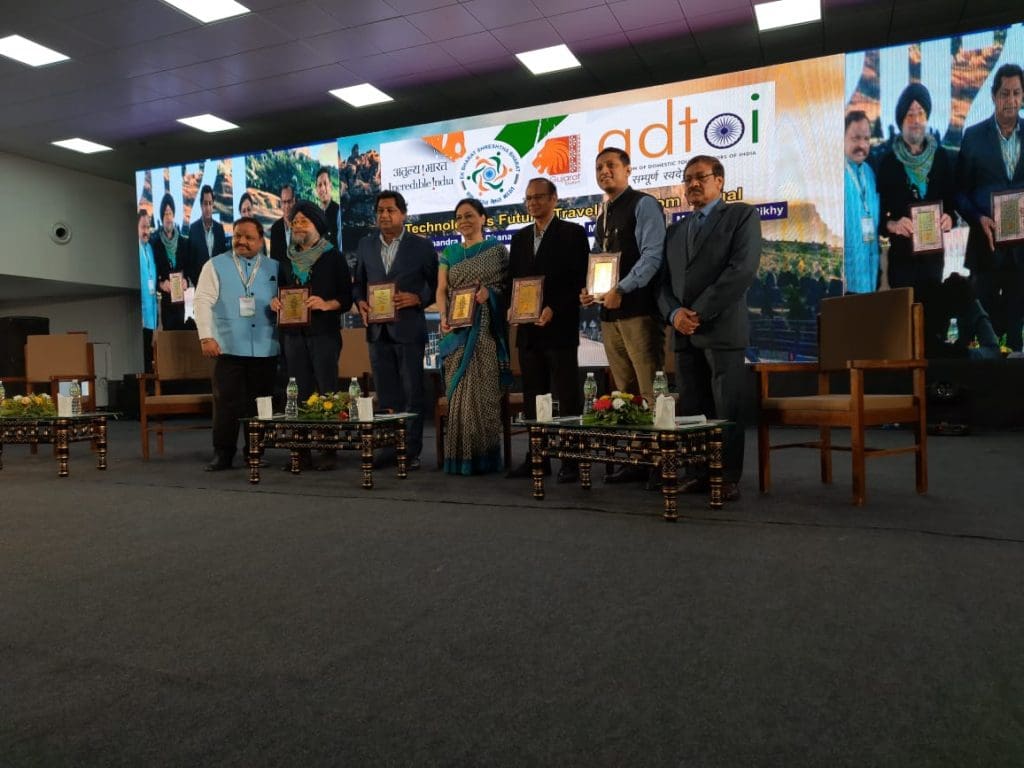 Dekho Apna Desh , Leveraging Domestic Tourism session with Mr. Sudhir Patil, Capt Sudesh Kumar, Mr. Vijay Mohan, Mr. Abinash Manghani and Mr. P P Khanna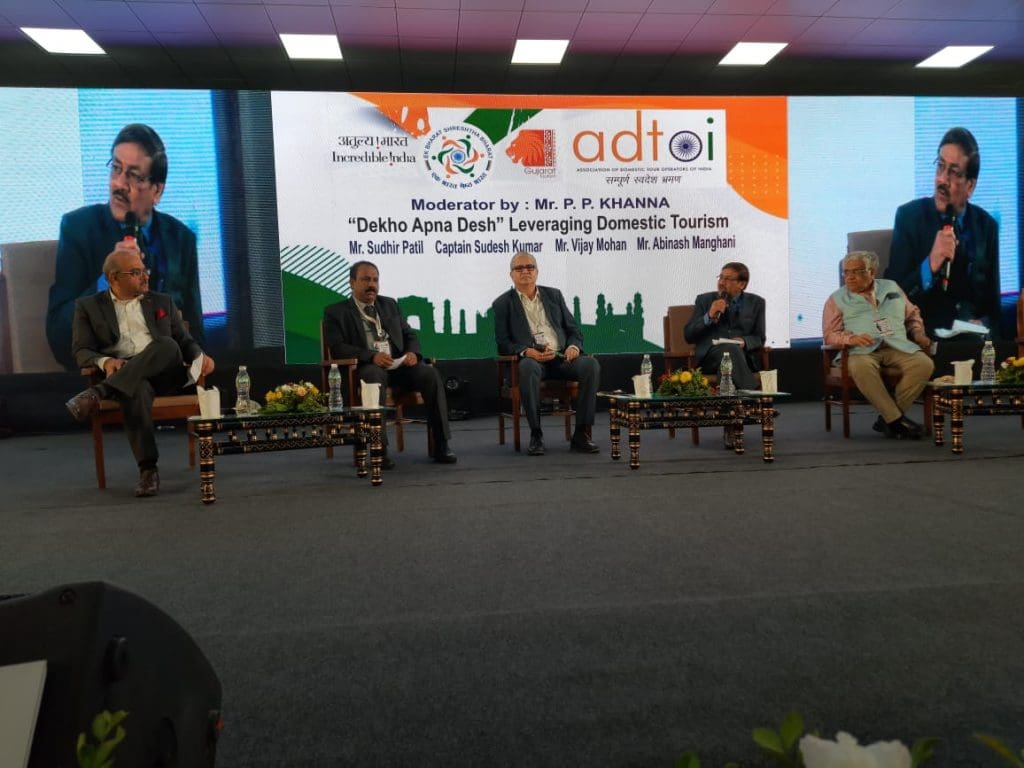 ADTOI LEO – Lady Entrepreneur Officers
Narmada Tent City of Kewadia
Read more: News