ADTOI recently launched the ADTOI Uttar Pradesh Chapter in Varanasi.
Uttar Pradesh has been one of the major pilgrim centers attracting millions of pilgrims every year. Apart from this, people from all over the country visit Agra to see the world-famous Taj Mahal, Agra Fort, Fathepur Sikri.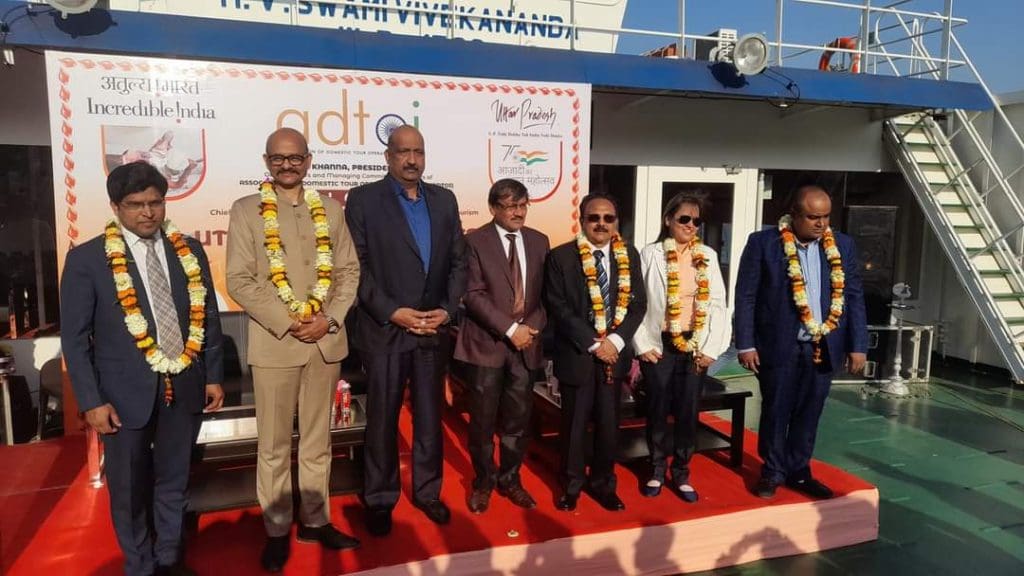 Uttar Pradesh also receives Buddhist pilgrims in Kushinagar and Sarnath. Varanasi has been developed into a major pilgrim circuit connecting with Ayodhya. With a view to bringing more tourist traffic to the State, ADTOI with the support of its members in the State and UP Tourism has launched its twelfth State Chapter in Varanasi on 12th February 2022.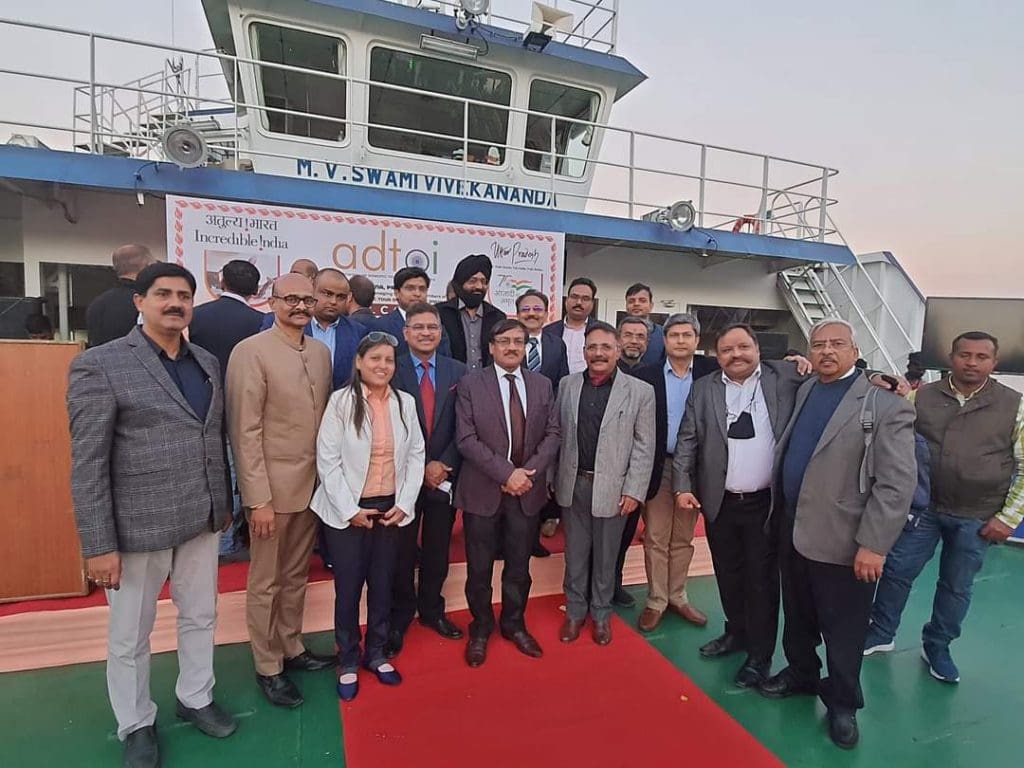 The launch took place in a colourful ceremony on RO-RO Boat Cruise on River Ganges in the presence of Chief Guest Avinash Chand Mishra, Joint Director, UP Tourism, from local travel, tourism, and hospitality fraternity including ADTOI members. An ADTOI delegation comprising of 6 officials led by P P Khanna, President, ADTOI from Delhi participated in the launch ceremony.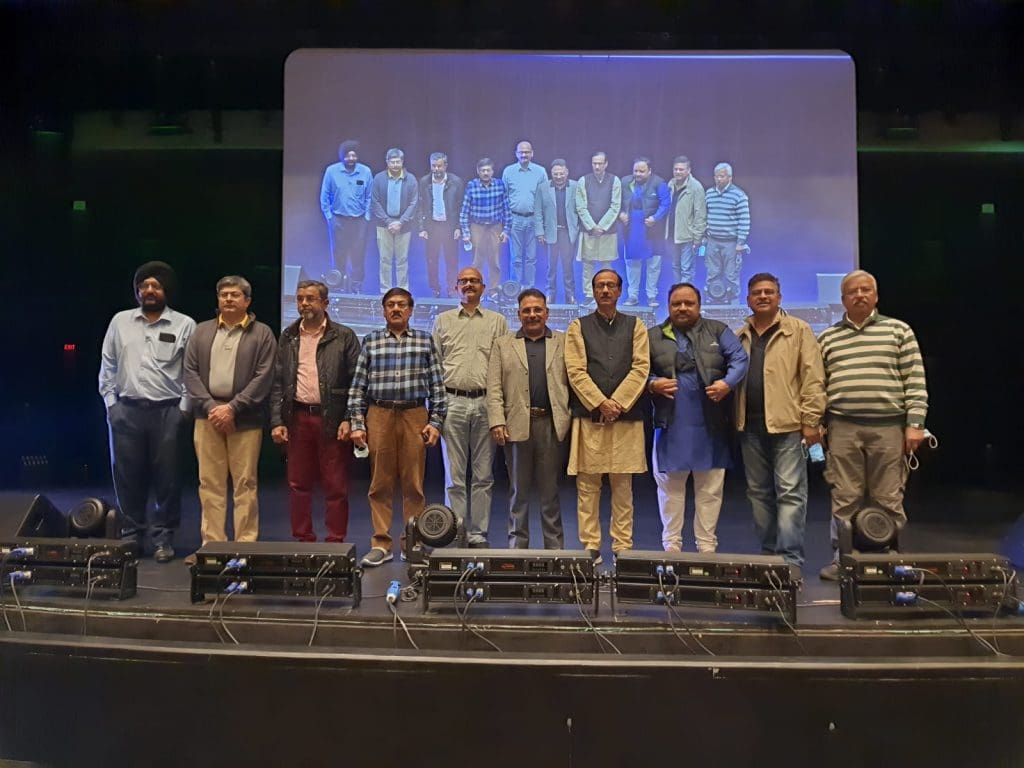 During the launch of the Chapter, Sushil Kumar Singh of Jatak Travels Varanasi, ADTOI member has been nominated as the Chairman of ADTOI Uttar Pradesh Chapter supported by Abhishek Sankrit of Sankrit Tour Zone Pvt.Ltd., Varanasi as Secretary, Neeraj Kumar Neotia of Balaji Travels, Varanasi as Treasurer and Anamika Mishra of Destiny Travels, Varanasi as Lady Executive Officer (LEO) of the Chapter. Sunil C. Gupta of Travel Bureau, Agra has been nominated as the Advisor to the UP Chapter.
Read More: News