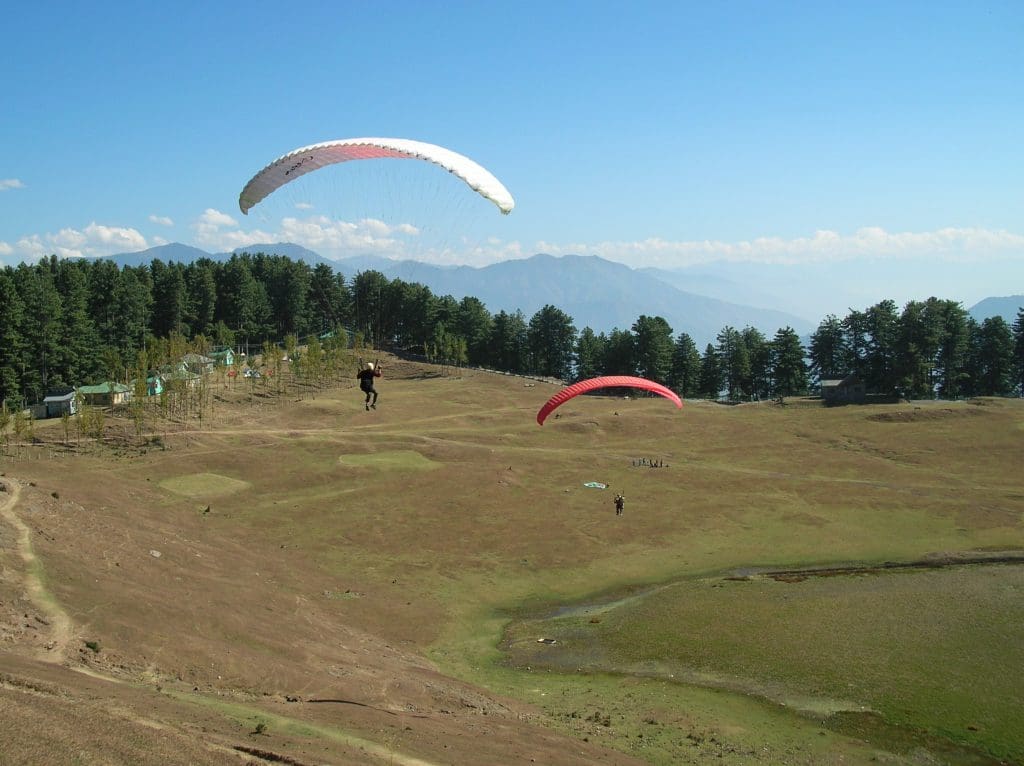 Add adventure activities in Jammu to your next vacation itinerary and immerse yourself in picture perfect beauty as you go golfing, riding, trekking, rafting and paragliding
It's spring, and the perfect time to travel and experience adventure activities in Jammu amidst lofty mountain ranges, be immersed in the natural hues presented by nature's palette and savour the culture, history and art of a leisure destination.
Tourists visit typically to satiate their quest for adventure activities in Jammu pilgrimage, leisure, natural beauty and heritage.
Dating back to the time of the Mahabharata and the Indus Valley Civilization, Jammu's biggest USP is its geographical location. Jammu is well connected by all types of transport, be it rail, road or air, from all corners of India.
Moreover, topography lends itself to adventure activities in Jammu. It is thus also a top adventure destination in India, which is a lesser-known facet. Paragliding, white water rafting, skiing, mountain biking – Jammu offers everything.
Celebrate the saga of this glorious land as you visit its many places that offer relaxation and adventure.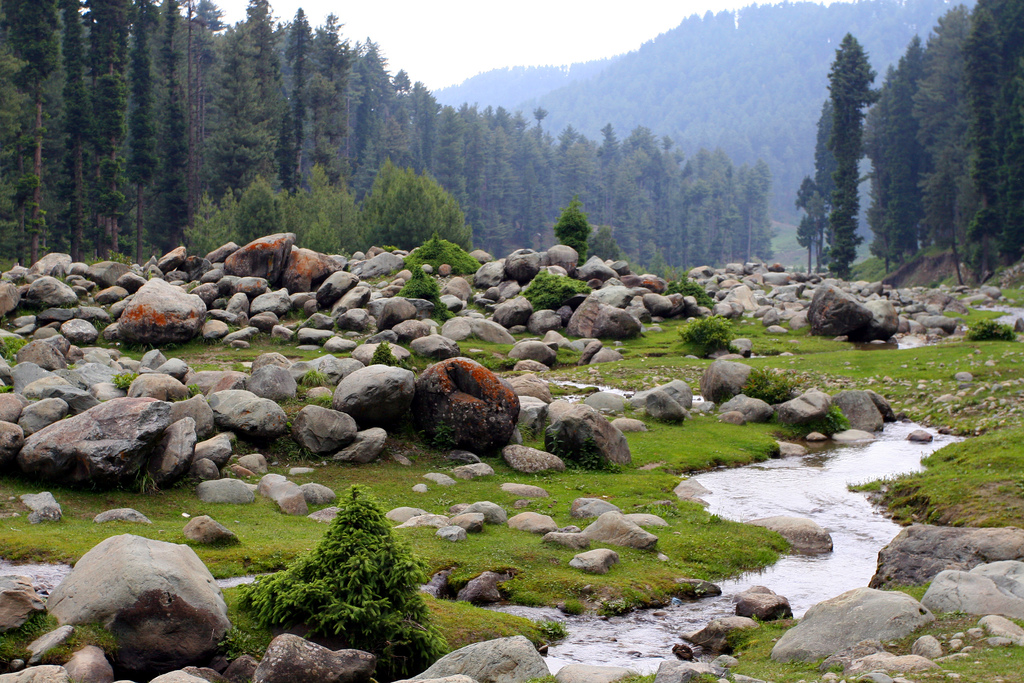 TREKKING IN SAFFRON LAND – KISHTWAR
Visit, Kishtwar, the Land of Saffron, nestled among the picturesque folds of the great Himalayan range, with the River Chenab running through it, and be mesmerised by its exceptional beauty.
Pochall village, about six kilometres away, is known for its saffron cultivation and its spectacular purple saffron flowers. Dacchan, Marwah, Wadwan, Padder and Chatroo are major valleys and tourist spots of Kishtwar, through which the internationally renowned Trans-Himalayan Treks lead to Suru, Zanskar and Kashmir.
HORSE RIDING AND TREKS AT PATNITOP
One of Jammu's most popular hill resorts, Patnitop nestles on a beautiful plateau across which the Jammu –Srinagar highway passes and comprises several meadows surrounded by a dense forest of Deodar and Kail trees.
Saunter amidst pine groves as you take in breathtaking views of the Chenab basin and the Pir Panjal range beyond. Activities on offer include horse rides and short treks into the surrounding hills.
PHOTOGRAPHY AT 'CHHOTA KASHMIR' – BHADERWAH
While photography does not typically fall into your regular adventure activities in Jammu, it accompanies virtually all that you do in today's digitally-connected world. Visit Bhaderwah, also called 'Chhota Kashmir,' which is a valley with stunning panoramic vistas and is home to colourful local fairs, a warm ambience and heritage. In summer, the valley is a riot of colour with its flowers, while in winter it is carpeted with snow.
GOLF AT THE SCENIC JAMMU TAWI GOLF COURSE
Test your golfing skills on the landmark Jammu Tawi Golf Course, located in Sidhra, on the outskirts of the city. Situated on the banks of River Tawi and the foothills of the Shivaliks, this splendid 18-hole eco-friendly course is spread over 1385 kanals of lush green land.
The course showcases a breathtaking panorama of the River Tawi and spectacular views of the distant Amar Mahal Palace, Hari Niwas Palace and Mubarak Mandi Complex on one side and the Bahu Fort and Mahamaya Temple on the other.
WHITE WATER RAFTING, PARAGLIDING AND MORE
Get your adrenaline fix of adventure activities in Jammu as you go in for Whitewater River Rafting in the gushing waters of the mighty Chenab. The Reasi- Dera Baba Banda Bahadur stretch of about 12km houses rapids up to 3rd grade and is ideal for amateurs and joy rides.
Enjoy a thrilling paragliding ride in Sanasar, 130km from Jammu. Khani Top and Thuba areas of Bhaderwah are ideal for advance level of paragliding skills, offering exhilarating descents into the Bhaderwah valley.
If camping is your thing, take off to any one of these scenic camping sites – Sanasar, Bani-Sarthal, Jai-Valley or Patnitop. For rock climbing, Patnitop, Sanasar and Bhaderwah offer varied rocks at different heights and challenging levels.
Jammu's topography offers many exciting trekking routes. Udhampur, Patnitop, Kishtwar, Bhaderwah, Bani-Basholi and Sarthal areas offer limitless possibilities for trekking enthusiasts who love to partake in these adventure activities in Jammu.
Take off to the twin lakes of Mansar and Surinsar, an hour and a half away from Jammu, for some solace and joy in the lap of nature.
Read More: Discover your India