AM Hotel Kollection announced a significant expansion of its portfolio with the signing of 4 new hotel management contracts of assets in Maharashtra, Sikkim, Rajasthan, and Goa.
The four new signings include Aurangabad's Amarpreet Hotel, Jaipur's The Grand Anukampa Hotels & Suites, Calangute Towers in North Goa, a property improvement & hotel management agreement, while Indra Mandala in Gangtok, Sikkim is a new launch. Indra Mandala in Gangtok is an experiential boutique hotel that will house an upmarket modern Nepalese and Tibetan fusion restaurant & bar, which is set to open in Q4 2022.
With the signing of these new hotels, AM Hotel Kollection now has a robust tally of 15 hotels and 540+ keys under its management portfolio. The new hotels cater to a mix of commercial and leisure markets, bringing in a further degree of diversification to the AM Hotel Kollection portfolio. Apart from adding 265 keys, these new contracts also introduce additional restaurants and banqueting facilities under the AM Hotel Kollection purview.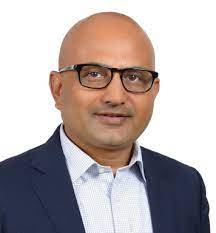 Randhir Narayan – Founder and CEO of AM Hotel Kollection, a hospitality veteran with close to 30 years of industry experience, having worked in India, Middle East & Europe said, "The team and I are privileged to be associated with our new hotels. The assignment is challenging – which excites me personally. We are confident of adding value and enhancing its product offering and services and our vision is to create a truly memorable experience for the hotel guests and visitors."
Read more: News