Always ready to take the road less travelled, Anika Gupta, Director Development – Eurasia, Wyndham Hotels & Resorts tucks in 17 years of experience in Hospitality and Real Estate industry with remarkable ease.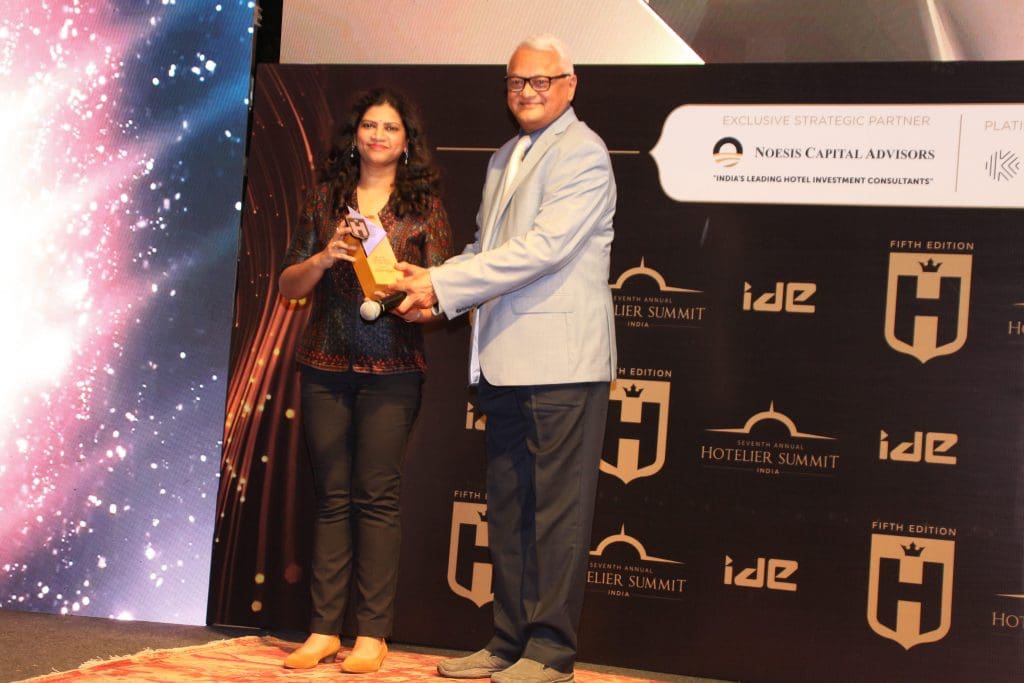 Seeing her easy camaraderie amongst her peers, she belies the various 'critical to company' roles she has held during her professional career in the field of Sales, Marketing and Development.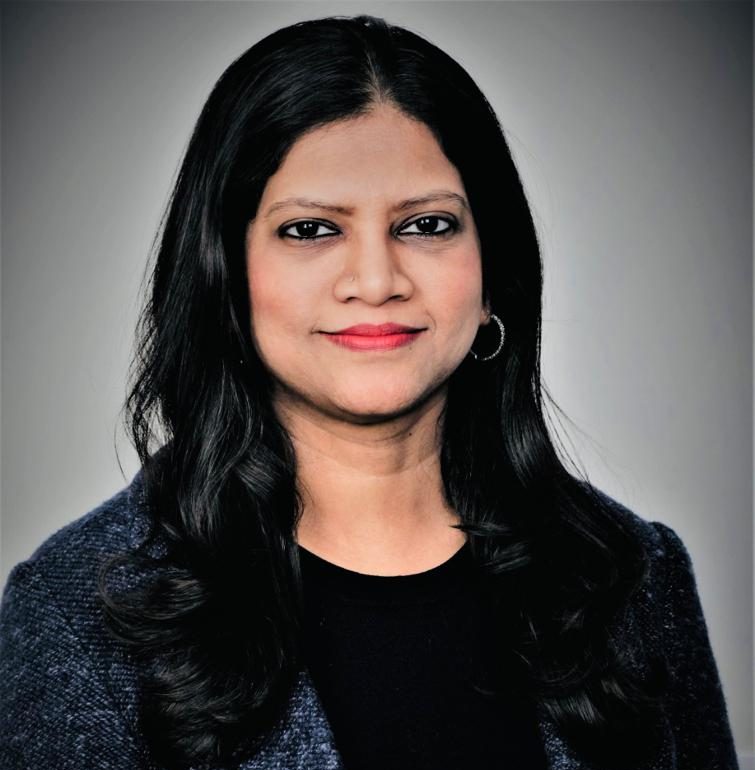 Her belief systems are her own yet firmly grounded in everyday life. "Each of us has our own custom made magic hat – just look inside and you will find something useful," she shares humorously as she makes light of the many challenges she has been faced with at various points of her life.
A yoga enthusiast, an amateur poetess and an aspiring storyteller, Anika Gupta loves the outdoor and travelling with her children 12 and 7 years. She stretches her time to include being a National Advisory Member – WICCI Tourism & Hospitality Council and a Mentor to Women Inspired World.
Here, Anika Gupta recounts her 'Big 10 and counting' learnings as she shares candid moments during her journey that brought insight and perspective and strengthened her conviction that "no matter one's birth, privileges, education or the lack of it – a moment of action belonged to oneself – neither could it be given nor taken away."
Let's start from the very beginning
School was no less than a mad hatter's tea party. One adventure to the other. There was never a dull moment in my school life. Among theory, practice, inter school competitions, house activities, rotary clubs, annual days, social work, debates, literacy projects – lives were being shaped, made and solidly built. One was mine.
Very early on, I had created a mental map of the first two educational milestones I would achieve. One to become an Engineer, influenced heavily by my erudite family (each member alternated between a doctor or an engineer as many Indian households of the 80s did) and the other to obtain a master's in Business Administration, advocated by my strong circle of (lifelong) friends.
As they say you are in many ways a reflection of six people around you. I have always chosen my six wisely. Assessing, adjusting, adding but never accommodating. (Big learning no. 1). Also remember, family is important at the beginning of your life, then in the middle and of course towards the end. Make sure your circle of six includes at least one family member. For me, it has been my mother, the pole star that never let my ship stray. Identify your pole star and never let it out of sight.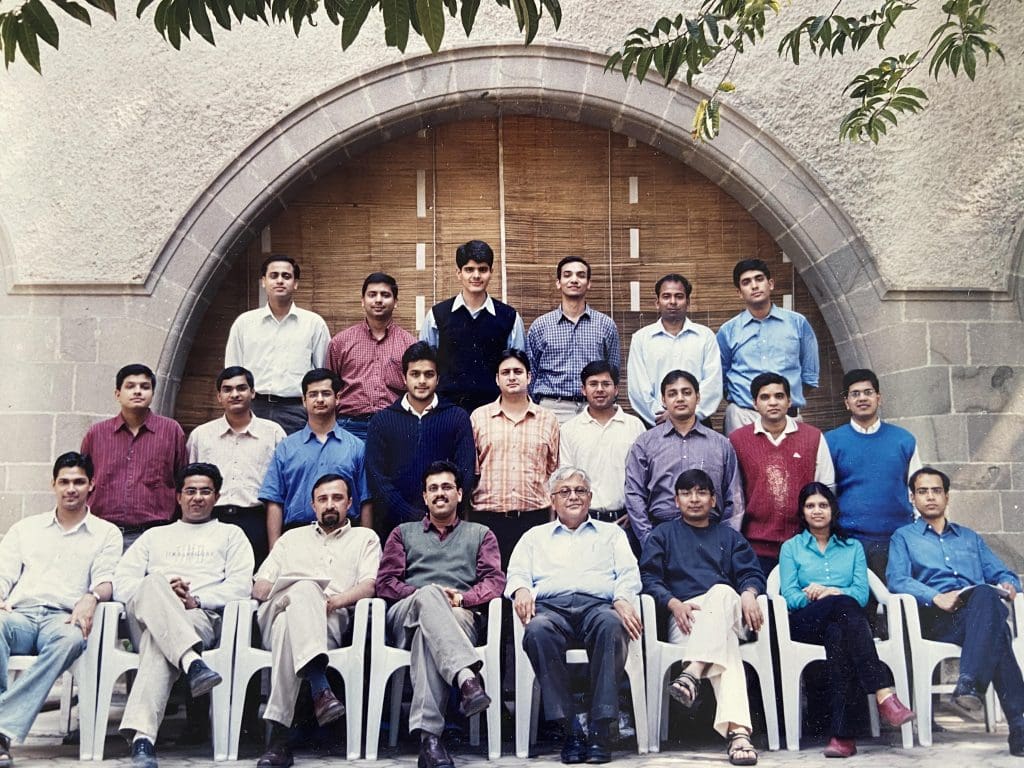 Lords and ladies of our moments
Midway through my Masters in Business Administration at the Indian Institute of Foreign Trade Delhi, I received a pre-placement offer to join the illustrious Tata Administrative Services (TAS). Only a (then) tomboy such as myself wouldn't pay heed to being the singular lady among a batch of 22 fine gentlemen.
First assignment with TAS took me to a small industrial town, Mithapur to work for the Okhai Handicrafts, a CSR project under the aegis of Tata Chemicals. A typical day comprised of long walks under the scorching sun of Gujarat, eight-hour bladder control drills while visiting the villages to pick and drop handicraft material, pitching products to corporates, armed forces ladies leagues and even mainstream retailers.
However all my efforts paled in front of the resilience that the women of Mithapur displayed in giving energy to this noble cause. What I learned among these brightly clad, always equipped with a smile women was – no matter one's birth, privileges, education or the lack of it – a moment of action belonged to oneself – neither could it be given nor taken away. (Big learning no. 2). We may or may not be the master of our destinies, but we surely are the lords and ladies of our moments.
A series of assignments at Voltas Forklift Division, Tata BPO and Tata Motors Commercial Vehicles Division followed, culminating into a new journey at Taj Hotels. I joined IHCL as Brand Sales Manager for erstwhile Taj Leisure Hotels.
Not only was I managing sales for a portfolio of 30 hotels across the Indian Ocean, but also colleagues 5-15 years my senior in the industry. Since I was a designated newbie in the industry, I had to quickly find a way to deal with this apparent handicap. I looked into my magic hat and took out two things that I did best – numbers and analysis. That won a few arguments, colleagues and eventually bosses. (Big learning no. 3) – Each of us has our own custom made magic hat – just look inside and you will find something useful.
While at that time I never viewed leaders around me as a man or woman, I must admit that the statistics were highly balanced. This was a naturally good (and strong) influence for me during my formative years; to see empowered and spirited women around me.
Interestingly, the immediate team I was working with was an all-women quadrilateral. There was also one particular woman leader (who would later play a very important role in my career), who drew me to the function of Hotel Development.
A life defining elevator ride
I took the leap of faith from a flourishing sales and marketing career to the maverick function of Development, resulting in a life defining elevator ride from the 2nd to the 1st floor of the then Taj Corporate Office. A wise man once said – don't get too busy admiring the red Porsche in front of you, focus on the exit meant for you. And if need be, change the destination too, not just the route. I did exactly that, changed the destination, map and route! (Big learning no. 4)
Close to 40 projects, seven years and two children later, I migrated from hotel development to real estate development as part of the TAS rotational program and moved from IHCL to Tata Realty. I also transitioned from Mumbai to Delhi – one of the toughest real estate markets of India.
With little experience in real estate and select contacts in the Delhi market, I used a strategy that would theoretically work in the region – speak from the heart and act from the gut. My honesty and transparency won trust and some great friends over the years.
Unabashedly, I took help and advice from those more experienced than me, both externally and internally. Even today I have some trusted confidantes and 'gurus' in the industry who would be able to provide any advice, clarification or contact in the realm of real estate. As guru-dakshina, I became their 'go to' person for all matters hospitality!
Hotel development is like playing Jumanji
But hotel development is like playing Jumanji – you get thrown into it unprepared, every step, every turn is a new thrill, you can rarely leave it; even if you do it will seek you back. That's what happened to me. The game did seek me back. This time with Wyndham Hotels and Resorts, the world's largest hotel franchising company with approximately 9,000 hotels globally. I joined Wyndham in late 2015 to champion new hotel development and branding in the Eurasia region.
Travel is my first love. The veracity of this love was rightfully tested at Wyndham Hotels & Resorts. Although being in the hotel business always meant travel one way or the other and I was always game for it; the magnitude amplified at Wyndham, in the backdrop of an international company, a diverse region to grow and our philosophy of 'making travel possible for all'.
In the last five years I have delivered one fourth of the Eurasia operational portfolio. In recognition of this brick and mortar contribution to Wyndham as also to the hotel industry at large, I was awarded Hospitality Leaders Industry Choice Awards for 'Brand Developer of the Year 2019' by Hotelier Summit India.
The last five years have been dotted with many firsts – I executed the first Hawthorn Suites by Wyndham hotel for the region at Dwarka Gujarat which opened earlier this year. Recently, I signed the first Wyndham resort for the region, currently under development in Jaipur. Last year I also signed and opened the first Wyndham hotel in New Delhi.
I was privileged to have found a platform that allowed me to learn and unlearn; to introspect yet externalize; to act yet imagine; to discipline yet liberate; to rise and even fall. When you love your work, you work for love, not wealth, status or fame, but undiluted elementary love. This is your ikigai. (Big learning no. 5).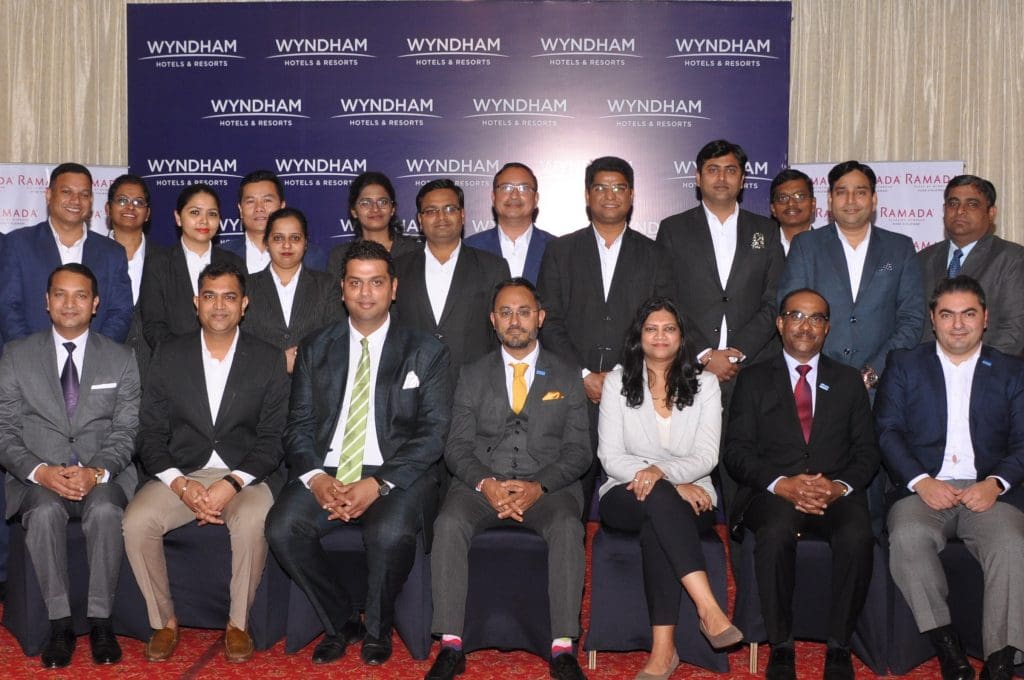 Yin and yang of work and family
During this period, I also evolved as a mother, version 2.0, raising 2 children – now a pre-teen lady and a fine young lad, all of seven. During this complex period dotted with ups and downs; yin and yang of work and family, dawned an important revelation (Big learning no. 6) – whether as a leader or a parent, our conduct should be to take a stance and not 'sides'. Mothers and leaders don't play favourites.Sometimes my fairness perplexes my children; but they finally come around, days, months or even years later.
Being associated with Wyndham Hotels & Resorts EMEA gave me an immense exposure from a diversity angle. Diaspora of countries, people, and ethnicity, religious and cultural beliefs opened my mind and heart to all things different from me. When one is exposed to a multitude of people, one is able to embrace more, which ultimately helps one evolve as a person and as a professional.
The last five years at Wyndham Hotels & Resorts have been nothing short of an evolution. I always call 'Development' as the first line of defense for a Hotel Company. It is Development that inducts new hotels into the system, befitting the system, complementing the system and yet in many ways breaking the glass ceiling of the system.
Simpler the solution, surer the success
It is a job that comes with immense responsibility and accountability as well as complexity. One piece of advice I got from a leader – 'Anika, simpler the solution, surer the success'. (Big learning no. 7). The problem may not be simple, but when broken down and analyzed at an atomic level, the answer will turn out to be quite singular. But there are no shortcuts to breaking down the problem.
There are some qualities one is born with – innate and pure; some skills one builds upon and some that one acquires inorganically. For example, I am blessed with a gregarious disposition, but I systematically built upon communication skills. Most importantly, I consciously engineered the ability to network with purpose.
Networking and collaborating with community and stakeholders is at the core of the Development function. While networking for women may be slightly restrictive in the traditional sense, I use empathy and 'listening' to cover gaps if any. I make an effort to call for no particular reason, I make an effort to remember birthdays and anniversaries, I make an effort to provide a solution even if I am not required to.
I got a very valuable piece of advice early on in the pandemic from one of the finest leaders I have worked with – Just make a 'How are you today?' call to your hotels, your franchisees, your clients and your colleagues. This one act of kindness will pave the way for everlasting relationships, resilience and recovery. (Big learning no. 8).
What I chose to keep with me was the learning
17 years in the Industry, I have been a speaker, a panelist, a recruiter, an interviewer and a manager. Many of these interactions left me stumped with the youthful wisdom around me. I have realized that now more than ever, traditional classifications of 'learned' and 'learner' are blurring. In this age of coaches and gurus, be sure to have an under 25 'reverse mentor' too, just in case the learning curve is plateauing. Of course, some of us are blessed with free resident coaches in the form of our own offsprings. They keep a check on our waxing egos and waning sartorial sense. (Big learning no. 9)
After writing this piece, when I read it for the first time I realized that I never spoke of any of my struggles here. Was it because there was none? No way! I have had my fair share of trials and tribulations.
Most of the learnings above are an outcome of a disappointment, a mistake or a complete failure. But what I chose to keep with me was the learning. Choose wisely what you will keep with yourself. For you are a treasure chest. At eight, when I observed the degree of resilience, energy and joviality around me (mostly radiated by my father), I prophesied innocently – 'Life is tough and also busy, you have to live it and make it easy, you have to live it and make it easy…' (Big learning no. 10)
Read More: Corporate Connect