#ReviveRebuild | Today's Traveller initiative "Revive and Rebuild the Hospitality and Travel Industry" invites Anil Chadha, COO, ITC Hotels to share insights on new challenges in the wake of the second Covid wave and mapping a strategic way forward …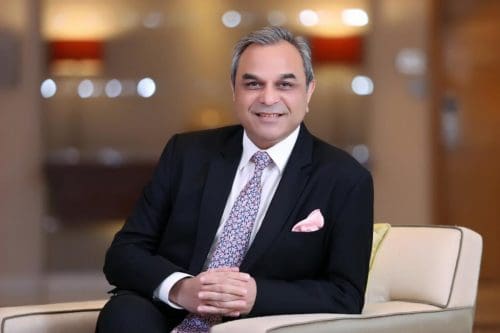 Today's Traveller: How do you assess the current situation?

Anil Chadha: It really is a moving picture of sorts. Just as we felt we had some of the answers, the questions got changed!
We are now more than a year into the pandemic and yet nobody can definitively say when this will end. As things were starting to look like less grim, and early recovery trends were visible in Q3 and Q4 of last year, the second wave hit us again at the beginning of the year, and this has really created a dent in the hospitality industry.
Tourism connects the lowest denominator to the highest. It is a chain that provides employment to each person engaged in creating experiences for travellers. That chain has been hit at every point.

While there is a certain sense of déjà vu with the unfolding of the unfortunate events around us, the availability and the wide spread distribution of the vaccine this time around definitely makes us a lot more confident than we were last time around.
Also as a company and as an Industry we are certainly better prepared to handle this crisis and its consequences now, since this time around the pandemic situation is not as unprecedented any more.
It might be premature to hazard a guess on when the curve will flatten for this second wave, but we are being cautiously optimistic at the moment, and are hoping for a quicker than anticipated recovery.

Today's Traveller: Were you prepared for a second Covid wave scenario and the likelihood of a further setback?

Anil Chadha: Though we were certainly not hoping for a second wave, we were definitely prepared for the same. The last year was a tough one and possibly one where we learnt the most as well. The biggest thing the pandemic taught us was the importance of having a Plan B and a Plan C.
It gave us an opportunity to re-assess our entire business model, re-evaluate every cost centre and re-engineer all processes for great efficiencies. With all the efforts we have put in so far, and the initiatives we have already implemented and have planned to implement we are quite prepared to handle this crisis as well.
At this point I would like to remind you of the decade strong Responsible Luxury ethos of ITC Hotels. By virtue of this, we embedded eco easy processes and planet positive experiences in our operations.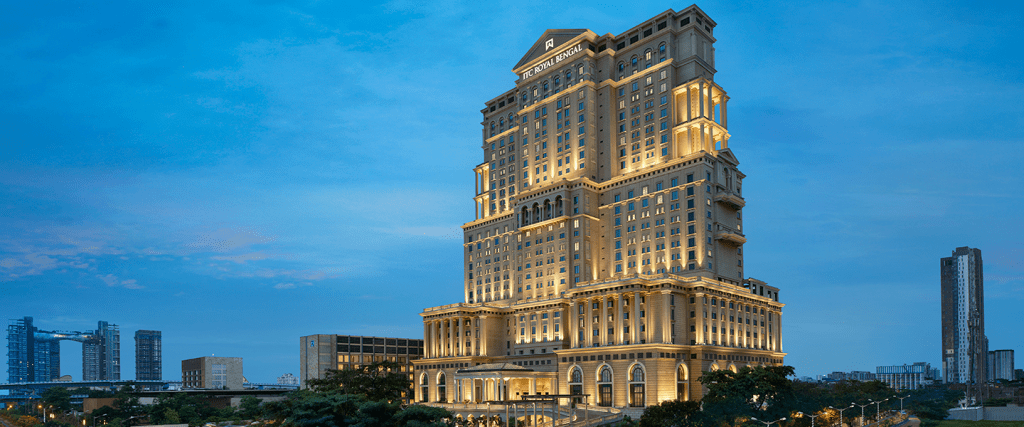 From the largest hotel chain in the world to have maximum number of LEED Platinum certified properties to ITC Maurya being the first hotel in the world to offer Clean Air at par or better than WHO standards, radiation harmonisers and one of the first to eliminate single use plastic products, Sustainability is at the heart of ITC Hotels.
So, in many ways we were better prepared to deal with the pandemic. The crisis saw further elevation of our health and hygiene protocol with our WeAssure program.
We put, Safety at the forefront of our service initiatives, be it Lavanderia-safe laundry or Gourmet Couch food-home delivery. Crafted with care and handled with utmost hygiene & safety, the mindfully curated menus bring signature food experiences from our award-winning kitchens to your doorstep.
At ITC Hotels we have also deployed digitization of multiple processes and touchpoints right from digital check in, room automation, e-magazines to QR code based collaterals.
The revenue drivers we have created and stabilized over the last year like our food takeaway vertical are also quite popular and are driving good numbers.

Today's Traveller: What new challenges are likely to take shape?

Anil Chadha: The safety of our associates and guests is of paramount importance.
With new mutations that are more virulent and infectious we are continuing to take extremely stringent measures to ensure safety, hygiene and sanitization across all our hotels a nd service touch points.
These levels of sanitization will now be the new normal. Like 9/11 and 26/11 had redefined the security standards across the industry, this pandemic will have the same impact on hygiene and sanitization for a long time in the future.

From a business perspective, we were all just about getting used to the new normal, before the second wave has changed things a little once again.
Business as we knew it may not return to what it was for quite some time now. International arrivals will continue to be under stress for the foreseeable future.
While this could compound our challenges moving ahead, we are still confident about a quicker recovery in the Domestic segment, like we saw last year as well.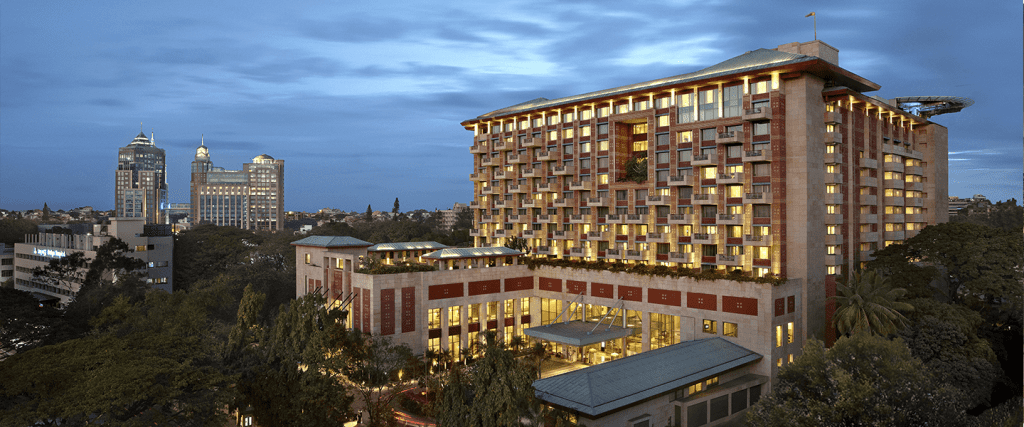 Having said that, the impact of the second wave is definitely visible across various hotel segments.

Today's Traveller: The way forward with strategies to rebuild the travel and hospitality industry

Anil Chadha: We have always been a very 'Team' and 'People' centric organisation. Human capital is our most important asset.
Our associates have literally walked the motto, 'Service before Self' during the pandemic, putting their lives at risk.
I say this for the entire hospitality industry. We must stand up and applaud these inspiring people.
We all need demonstrate care for our associates, and guide them through these testing times. We need to give them a sense of security in these uncertain times.
Fighting the pandemic for one whole year now, had also taught us to be extremely nimble and responsive with our strategy in order to recognize the challenges whilst seizing opportunities.
Innovation across cost efficiencies, novel sales & marketing ideas, service and product innovations, and deployment of technology will continue to drive and aid
value creation.

Going the asset right way, ITC Hotels is rapidly expanding in the very popular 'Welcomhotel segment.
We closed 2020 with the launch of Welcomhotel Shimla, our first outpost in Himachal Pradesh. In 2021 this tally is set for a quantum leap. From Welcomhotel Chail to Welcomhotel Katra and more, we have curated great destination experiences for travellers .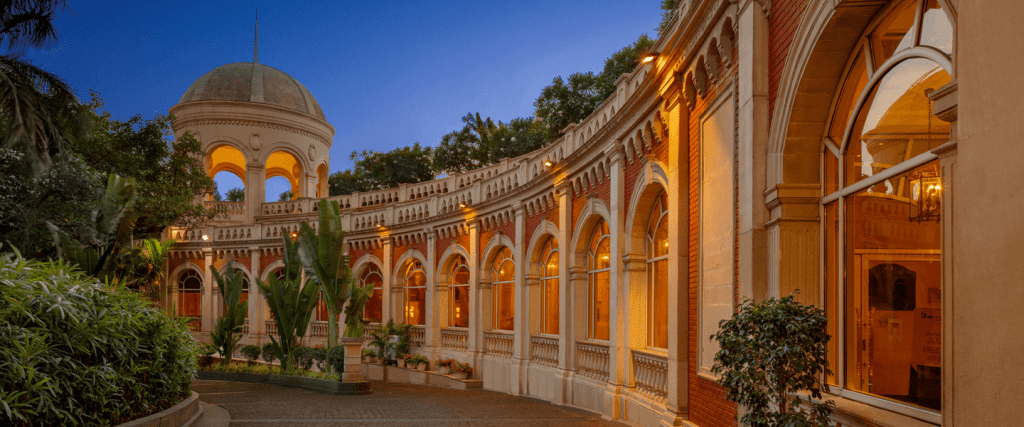 As domestic travel opens, there will be much more you can expect from ITC Hotels.

One more learning from the year gone by, is to constantly be confident yet realistic about our recovery forecasts and expectations. The industry needs to prepare for the possible slow down in domestic revenge tourism and plan accordingly to continue generating demand from alternate segments.
Eventually getting the basics right is what will help us sail through this crisis, like we have done through others in the past.

In these testing times, maintaining a positive sentiment about recovery is also important. Recovery will happen, sooner than later.
The need for social interaction will fuel the recovery for meetings and events. The Big Fat Indian Wedding will give up being lean. People will eventually venture out for their favorite dining experiences. The industry will return to its full glory eventually.
As they say, we must visualize, what we want to materialize. Most, most importantly, each of us must imbibe best sustainable practices in our business. We cannot be well in a society that is unwell. It is about 'All of Us'.
Read more: #ReviveRebuild