After a long hiatus of 8 years, FHVI presented in association with ITC Hotels, Bangalore, The 12th Annual ITC Hotels Historic Vehicles Drive.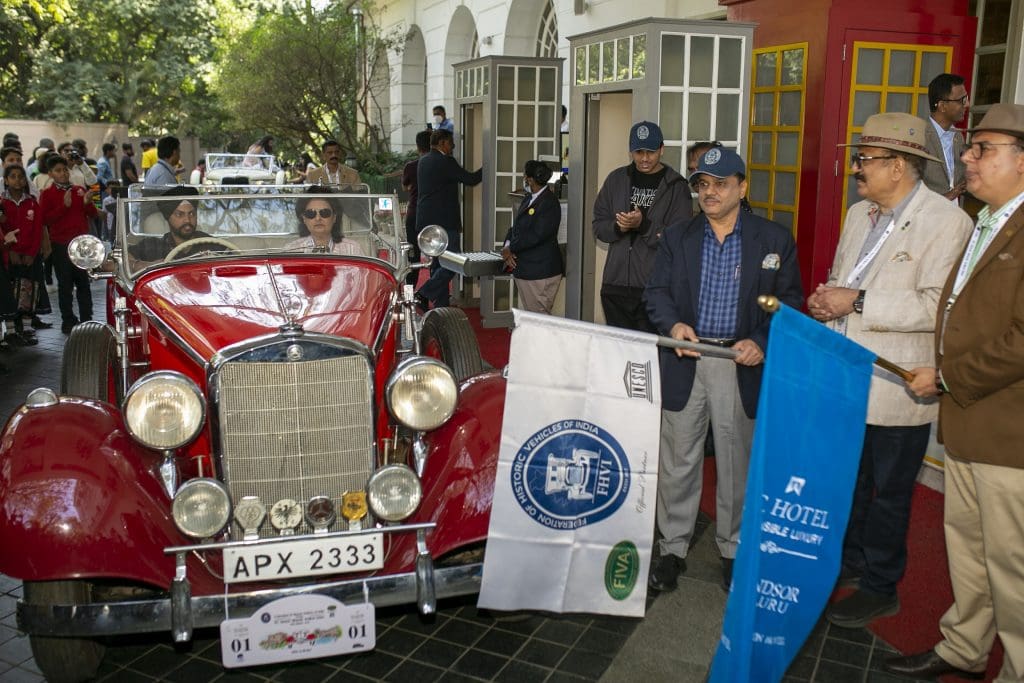 With a theme of "Drive To Revive", ITC Hotels brought back this iconic event in Bengaluru to showcase the spirit of moving forward into a brighter future in the years to come.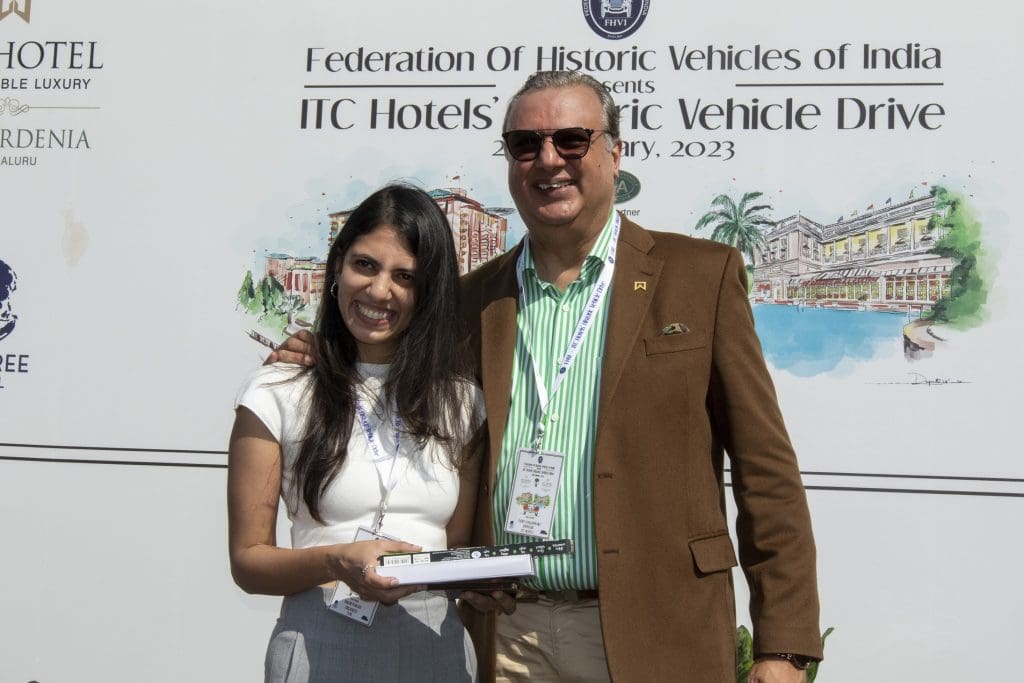 The drive witnessed 50 historic cars like Mercedes, Jaguars, M.G's, Austin, Triumphs, etc., and 30 historic motorcycles like Triumph, BSA's, Royal Enfield's, Jawa's, Yezdi's, etc., on the roads of Bengaluru. The vehicles assembled at ITC Windsor, Sankey Road, Bengaluru around 9.00 am over breakfast and went through the thoroughfares of the city to reach ITC Gardenia to conclude over lunch at 12.30 pm. The Raintree School and Classic Chase were a few companies that came on board as sponsors to make this event a grand success.
The Drive was flagged off by Chief Guest Dr. M A Saleem I.P.S, Special Commissioner & ADGP, Traffic, Bengaluru City.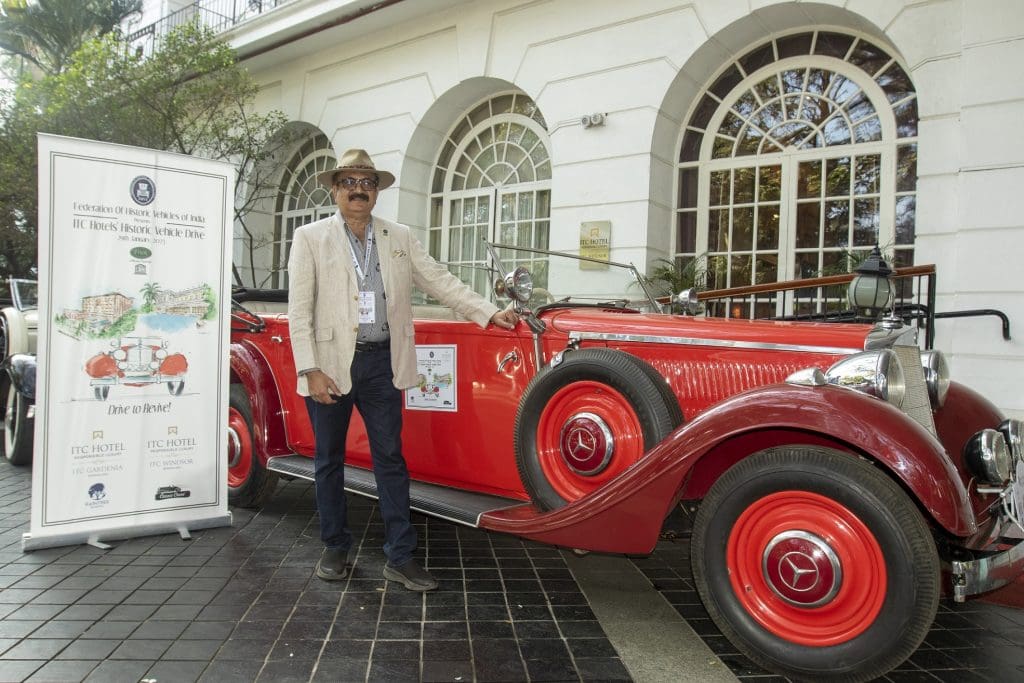 This was the 12th Edition of this event in Bengaluru in association with ITC Hotel Windsor and ITC Hotel Gardenia. It was a sight to behold especially for car and bike enthusiasts as these historic vehicles drive through the roads of Namma Bengaluru. The drive went through the key landmarks of the city including, Vidhana Soudha, Indian Express Building, Cubbon Road, Ulsoor Lake, MG Road, UB City to reach ITC Gardenia by the afternoon.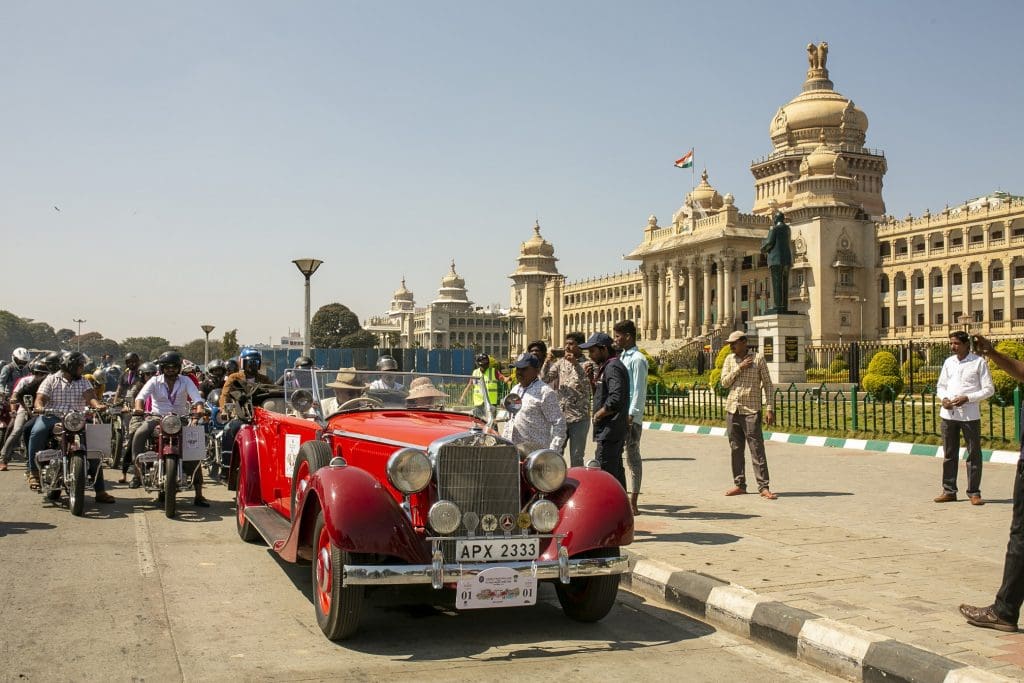 Speaking on the Occasion, Zubin Songadwala, Area Manager, ITC Hotels South and General Manager, ITC Grand Chola said "This event has a legacy of its own in the city of Bengaluru and we are delighted to bring it back after 8 years. These historic vehicles have stood tall against the test of time and sustained through decades. ITC Windsor completed 40 years and reflects perfectly on the ideology of everything classic while ITC Gardenia is all about urban Bangalore with stylish interiors and is a picturesque depiction of the garden city"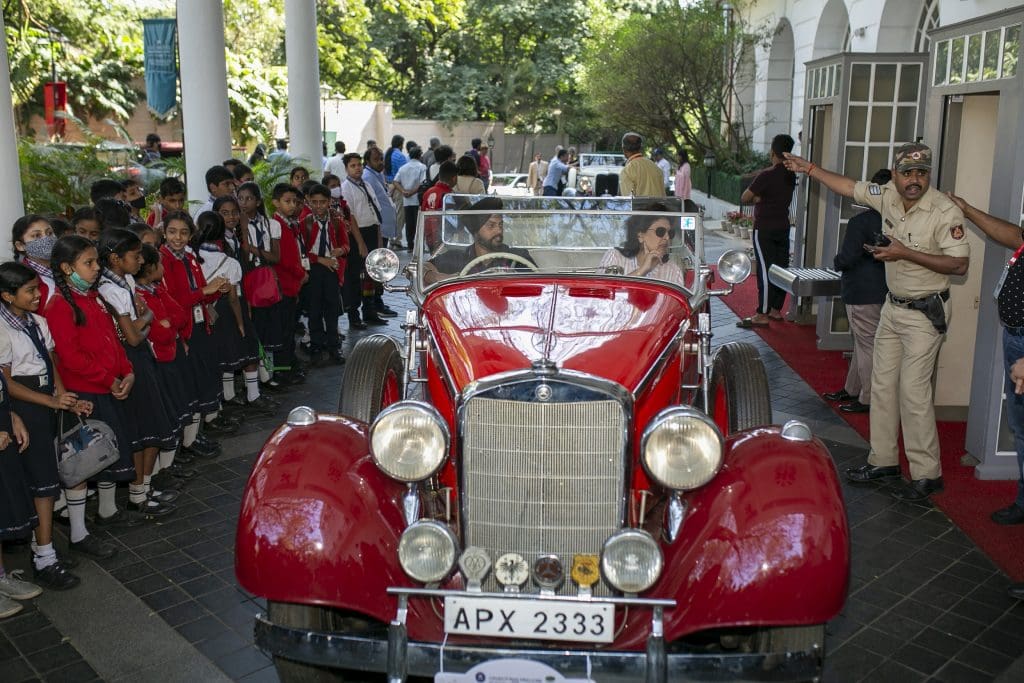 Sharing his delight about the drive, Dr. Ravi Prakash, President, the Federation of Historic Vehicles of India said, "Historic Vehicles depicts Evolution of Automobiles and today it is getting difficult to see them due to the very high maintenance, traffic and motor vehicle regulations. I am very happy and grateful to Team ITC to revive this Annual event, so that not only Bangaloreans can see but also the country and world at large can see them through Media and Social media coverage."
Read More: Latest