JW Marriott Mussoorie Walnut Grove & Spa welcomes new General Manager Anoop Pandey to take over the reins and broaden the hotel's horizons.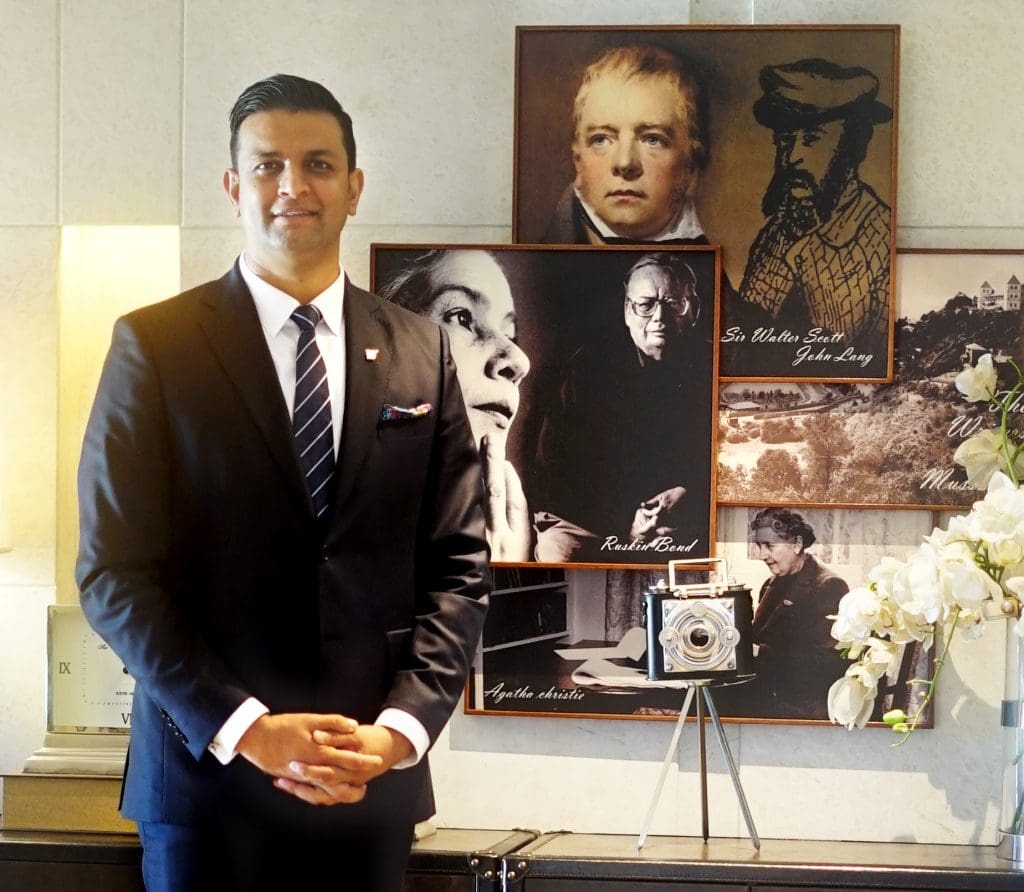 He's a people person, an inclusive leader, and a true veteran in the hospitality industry. JW Marriott Mussoorie Walnut Grove & Spa announced the newest member of its family, Anoop Pandey, who has been appointed as the new General Manager of the hotel. 
With years of multicultural experience and expertise in a variety of hospitality departments, from the Front office to F&B, Room Divisions, and beyond, Anoop has swiftly moved up the ranks across brands and hotels. His journey began with The Leela Palaces, Hotels and Resorts, where he worked across its various properties in Mumbai, Kovalam, and Bangalore.
He then moved on to be a part of Starwood Hotels & Resorts, now rechristened as Marriott International, in 2009 and donned several hats with The Westin Hyderabad Mindspace, St Regis Mumbai, and The Westin Gurgaon.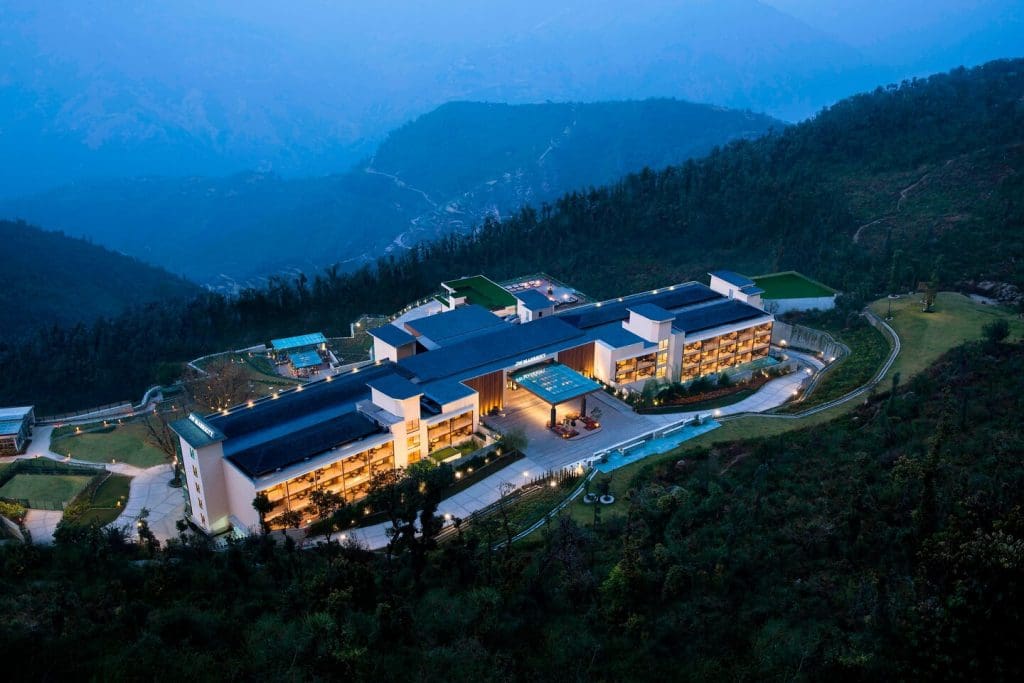 His most recent role was as the General Manager for The Westin Sohna Resort & Spa — an experience that especially catapulted his growth in the luxury arena.
His inspirational journey comes with many milestones as well, from being nominated for the Spirit to Serve GM Award in 2020 to winning the Make My Trip Leadership Award in 2019. Anoop has successfully been a pillar at the opening and pre-opening of hotels and was even a part of the task force team for the unveiling of the prestigious W Singapore Sentosa Cove. These achievements, and his ingrained value towards loyalty, have helped shape his journey along the way.
As he arrives at JW Marriott Mussoorie his vision is to sustain the hotel's existing strong positioning and raise the bar even higher. He resonates with the core philosophies of the hotel when it comes to creating memorable guest experiences and connecting with people. In fact, he believes people are the true pillars of hospitality.
His endeavor is to garner a motivated, engaged team that delivers beyond expectations, which will result in even greater guest loyalty. He wants to empower his team and help build future leaders, manage without micromanaging, and foster an environment that allows people to flourish and thrive off each other's strengths.
This approach is coherent with his own personality which reflects a desire towards learning every day. He believes, "No one is ever a finished product at any stage of life." This is how one can truly broaden their horizons, and that of the hotel's.
With JW Marriott Mussoorie offering the best of everything, in nature, luxury, and beyond, Anoop's perspective on luxury revolves around the experience and inner fulfilment a guest gets. The new luxury trend, in his opinion, is the entire "experiential" gambit. He thinks that personalization has become the key driver in innovation, and it is at the heart of luxury hospitality. 
Identifying that guests are looking for more than just a "cut-paste stay", Anoop believes it is about creating 'magic' and delivering exceptional experiences — and the dream — to each individual guest, all the time. "I have learned that people will forget what you said, they will forget what you did, but they will never forget how you made them feel." — Anoop uses this quote to guide both his professional and personal life.
Outside the realm of work, Anoop takes pride in spending quality time with his wife and being a doting father to his toddler. Kitchen time relaxes him, and music is like therapy. Over the last 15 years, Anoop has realized that work never stops, but he has struck a fine balance on how to prioritize and use micro breaks as a way to recharge his mind and energy.
During the pandemic, Anoop spent time learning and unlearning and he saw how leadership roles were being reevaluated. His mantra remained solidified: to communicate, communicate and communicate. He continued to reach out to teams, associates, colleagues, clients and vendors and kept the concept of community, support and hope alive.
He says, "It was important to utilize the lockdown to positively impact one's wellbeing — both personally and professionally — and engage in the right routines to leverage it." His own mindset was led by the idea "if you can't go outside, go inside", and with that he discovered through understanding, observation, and teamwork, anything is possible, even when you are apart from each other.
These ideals shape a great leader and Anoop intends to bring a lot to the General Manager position of JW Marriott Mussoorie. Apart from adhering to the age-old rules that have been proven to work, his commitment to technology, digital marketing, resilience, transparency, innovation, and experimenting, will go a long way in creating a truly timeless offering.
"It's a privilege to be a part of a dynamic team at a resort that synchronizes the best of both worlds — providing a great destination along with setting a benchmark for unparalleled excellence in guest experience and personalized intuitive services. I look forward to bringing a new perspective to the venerated oasis of JW Marriott Mussoorie, and continuing the timeless legacy of this award-winning resort," says Anoop Pandey.
Moving from the city to the hills to this beautiful property is a big shift in Anoop's life, but one which he welcomes with open arms. His connection with the hills is deep-rooted, as his father and grandfather grew up in the Kumaon region, and he spent parts of his childhood there as well. For this reason, coming to JW Marriott Mussoorie almost feels like a homecoming for him.

He is nostalgic and excited about embracing the outdoors and this beautiful, soul-satisfying experience. It reminds him of the famous quote by Mussoorie's very own Ruskin Bond, "It is always the same with mountains. Once you have lived with them for any length of time, you belong to them. There is no escape."
JW Marriott Mussoorie can't wait to welcome its new General Manager and create the greatest achievements, memories, and experiences together.
Read more: Appointments