Grand Hyatt Mumbai Hotel and Residences, welcomed Priti Jha and Dinesh Pai to this luxury 5-star property effective November, 2022.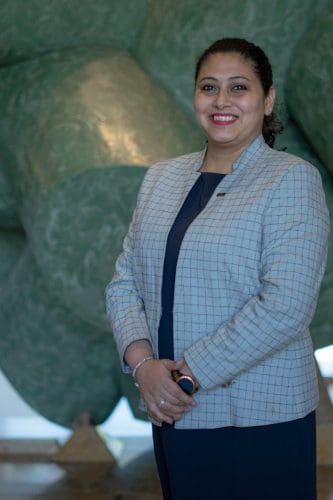 With more than 16 years of experience in the Hospitality Industry, Priti's career has seen her work with some of the biggest names in the hotel industry. Priti commenced her journey with Hyatt Hotels as a Guest Relations Officer at the Hyatt Regency Kolkata.
In 2010, Priti Jha was chosen to join the Hyatt Hotels Corporate Leadership Training program to specialize in Front Office operations. Over the years, Priti has worked in various capacities within the Hyatt Hotel's portfolio. One of her most memorable moments has been being a part of the pre-opening team of Andaz Delhi – A concept hotel by Hyatt, where she was heading Front Office operations.
After years of experience with Hyatt Hotels, Priti joined the Marriott Group excelling her skills in room operations, at the JW Marriott Sahar and Le Meriden Hyderabad. After six years, Priti re-joins the Hyatt Hotels family, in the capacity of Director of Rooms at India's flagship property, Grand Hyatt Mumbai Hotel and Residences.
On joining, Priti states, "I am super excited to join the team at Grand Hyatt Mumbai. I feel blessed to have this opportunity as I started my career with Hyatt and have aspired to come back since then."
Apart from work, Priti Jha can be seen displaying her creativity in the kitchen and can take the acclaim of being called a decent Chef as well. Her fondness for gardening is commended by her lush green residence balcony. Lastly, her bucket list tops with a desire to travel across the world.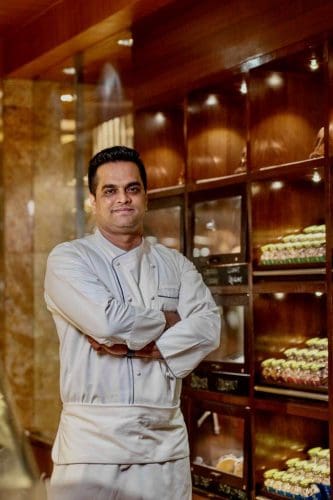 With more than 17 years of experience in the culinary field, Dinesh Pai's career has seen him travel the world in search of culinary brilliance. Dinesh Pai commenced his career with Hyatt Hotels as a Commis Chef at Grand Hyatt Mumbai. In 2007, Dinesh Pai took a lateral move and joined the Four Seasons Hotel in Mumbai.
His professional career has seen him work throughout India as well as the Maldives, Qatar and UAE with some of the renowned names in hospitality such as the Marriott. Hyatt, Four Seasons and Leela Group of Hotels. Dinesh Pai's last stint saw him work in the capacity of Head Pastry Chef at the Trident Hotel BKC. After threading the globe, Dinesh re-joins the hotel from where it all started Grand Hyatt Mumbai as an Executive Pastry Chef.
On joining, Dinesh Pai states, "It is a great feeling to be back and work within the Hyatt family once again. The hotel being a culinary haven, it will be a pleasure to showcase my culinary expertise and artistry to our guests by bringing forth new products, new ideations and amenities."
Apart from work, I am a family man and enjoy spending time with my wife and two year old daughter.
Read More: Appointment