Sharing a vivid and authentic story of an engrossing career that spanned industries from hotels, real estate and cinemas, Asha Pathania, AVP-Housekeeping, PVR Ltd tells it like it is.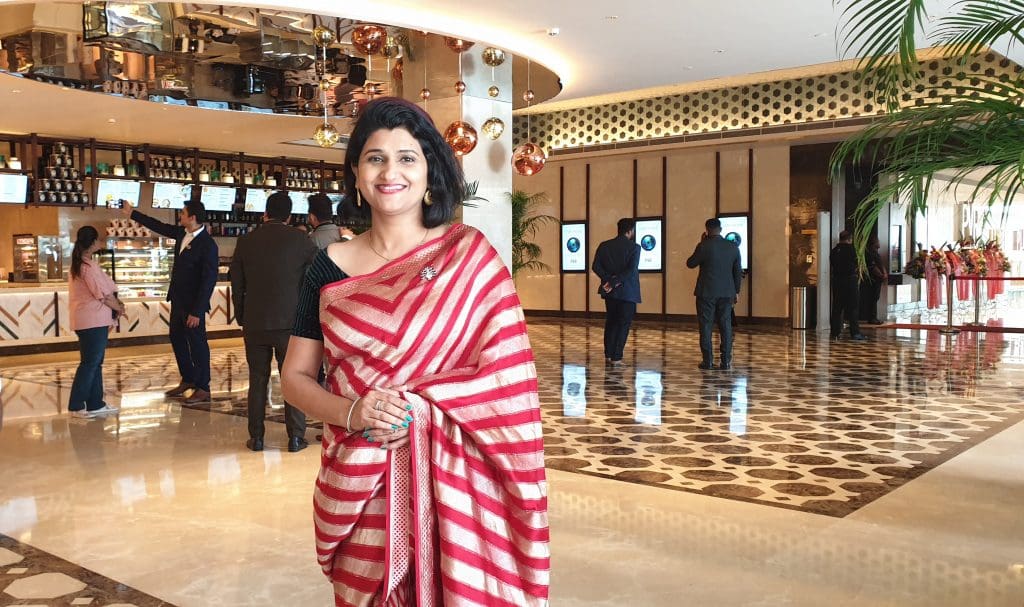 Her life philosophy is an in-your-face attitude: "The question isn't who is going to let me; it's who is going to stop me."- Ayn Rand.
It is very much what Asha Pathania stand for – a direct, energetic individual committed to value systems that are organic and learnt along the way, each time she faced a challenge and worked with it.
So, in a nutshell she is the kind of person who has never allowed a down in her life without learning from it and moving on.
Integrity, Passion, Compassion and Hard-work
Integrity, Passion, Compassion and Hard-work are the four cornerstones of my life on which my whole professional and personal life is built.
I have completed 27 years of my professional journey and have had my share of Ups and Downs. Those who know me closely would agree that the "Downs" of my life ultimately move to the bracket of "Ups" once I have finished working on them.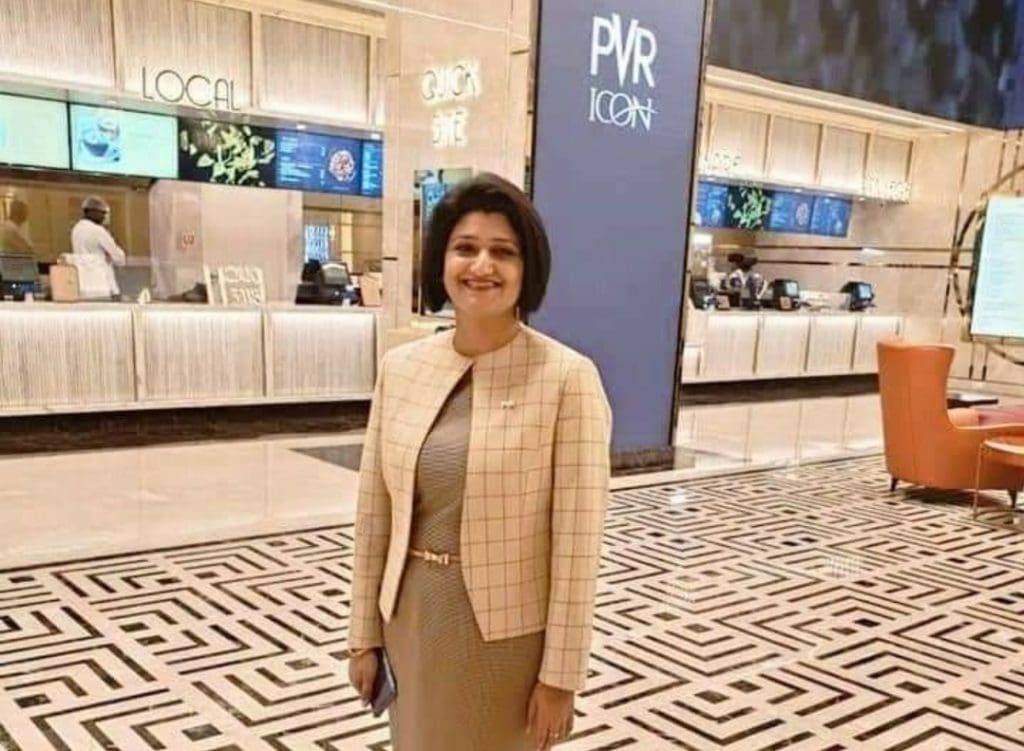 Being Dependable
I call myself the chosen one- being a happy and chirpy student at school; I was quite a favourite of my teachers and very happy to find myself on stage. Any teacher could depend on me to read the News, Current affairs or perform for Independence Day, Republic Day, Annual day, etc.
Hence one of my most important characteristic of life foundation Being Dependablewas laid very early in my life! This is a trait which I feel my seniors and juniors have always found in me and has helped me succeed in my professional journey too.
No job is too small
My professional journey began in the year 1993, with a Campus placement at the Taj Ganges, Varanasi in Front office. I started my first job with great trepidation as my choice to work in a small city like Varanasi was met with raised eyebrows and sympathy and to many it felt that I had put a full-stop to my career before it had even started.
Being the batch Topper for three consecutive years and having represented my institute in "All Rounder's Competition", I had leading hotel brands considering me during the campus placements; however, I was fully committed to my decision and moved my bags and baggage to Varanasi to justify my first professional decision.
Though tentative at first, I got fully immersed in my role as a Management Trainee and being a quick learner got to handle the entire shift in very short period of time.
I got my recognition and promotion in quick succession but never faced any resentment for it. My peers and seniors could see the hard work I was putting and never tried to steal anyone's credit; a trait that has kept me steadfast in my professional journey till date.
My father's next posting (yes, I am an Army brat too!) meant shifting base from Varanasi to Ajmer and soon I found myself bored sitting and re-reading my collection of books at home.
To better utilize the time in hand, I enrolled myself in Graduation through distant learning and simultaneously started doing an Honours Diploma Course in Computer Science.
Noticing the long hours that I spent coding at the centre, I was offered a job as Centre Coordinator which I readily accepted. No job is too small for me and I was keen to continue on my hospitality skills acquired at the hotel.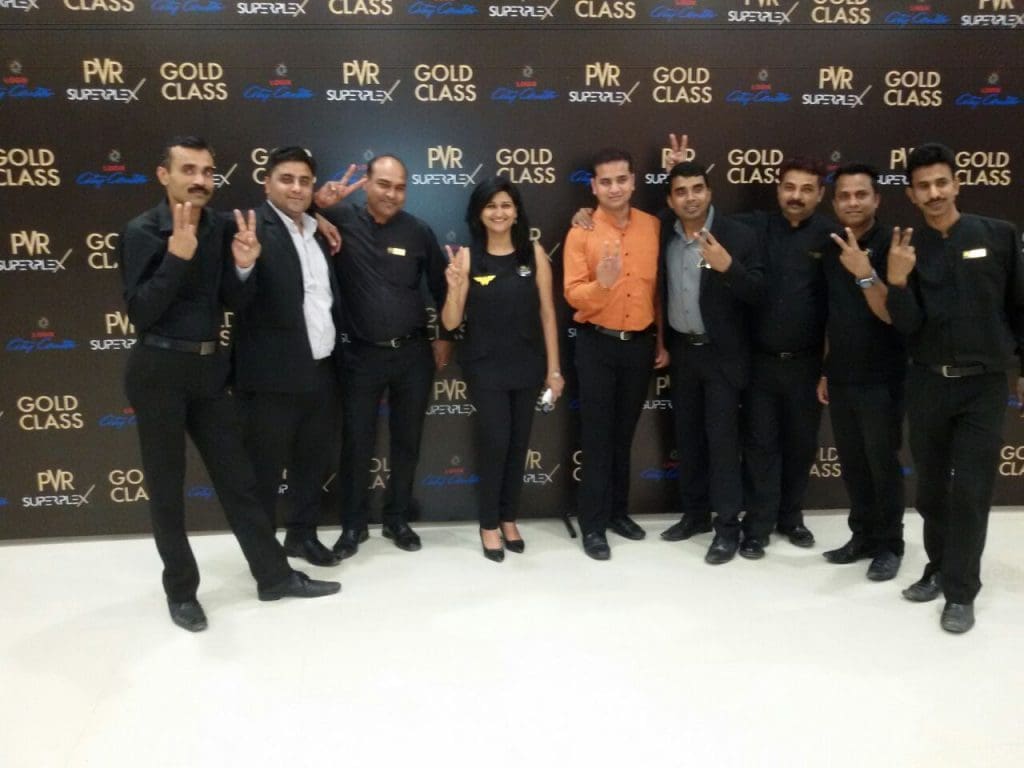 Hard work done with honesty seldom fails
In the years my father was posted at Ajmer, I finished my graduation in Public Administration, got my Honours Diploma in Computer Science and an experience certificate from a renowned Computer centre having excelled in my work.
I secured an award "An Award for Excellence" for achieving highest targets by any centre in that region. Another lesson of life reaffirmed – Hard work done with honesty seldom fails!
We moved back and I resumed work at the hotel in Front Office till I got married in 2001 and moved to Manali. It's around that time that I first experienced the inherent bias the system has against women.
I refused a subordinate's position to the HOD-Front office based on my experience and past performance and was not willing to compromise to accept a limited role in Front-office.
This definitely caused a furore at the hotel and perplexed the Corporate HR as it was their first encounter with an assertive professional who also happened to be a woman. The hotel in the past had worked comfortably with couples where the husbands were always in the leading position and the wife given an honorary position to work alongside.
This stalemate was broken only when I was offered an equal position as an HOD with equal salary albeit in Housekeeping. I gave it a careful thought and then agreed to accept the position as it gave me an opportunity to explore another department and build a 360 degree of understanding of my role as a Hospitality professional.
This decision earmarked a very significant change in my professional journey – from Front Office to Housekeeping or literally moving fromFront of the House to Back of the House Department!
To my surprise and great dismay I observed a shift and 'not-so-pleasant' attitude of the hotel staff towards me.
The respect and authority that I commanded being in Front-office in my earlier roles diminished like vapour before my eyes. It was a very painful transition for my professional ego and I almost started regretting my decision to change my department. For the first time in my life I experienced self-doubt and felt uncertain about my work.
I felt that the only way to change the perception and earn everyone's respect was to perform and deliver the unexpected.
With that attitude, I started by infusing fresh energy in the team and giving them direction to perform. We aligned ourselves to the hotel business and delivered high on guest satisfaction.
The hard work that we put in as a team won us the First position in Mystery Audit(s) amongst 23 other hotels from South East Asia that year which had never happened earlier in the hotel's history. My work was finally acknowledged and I earned respect for leadership too.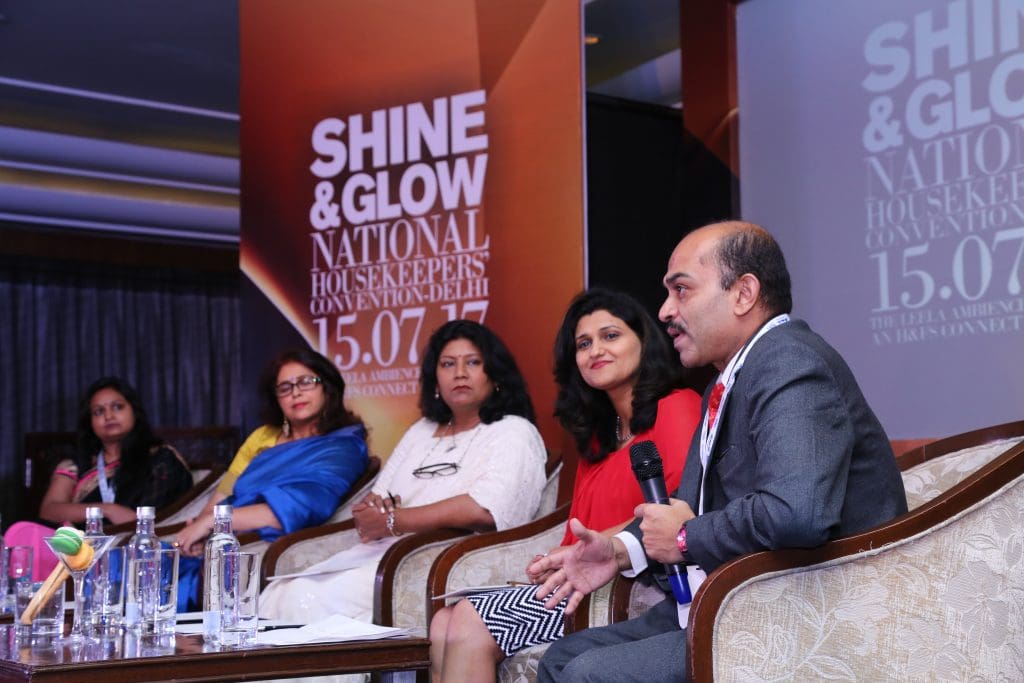 Learning to deal with the Unexpected
Having delivered in my new role, I then took a break from work for almost three years to welcome my baby and focussed all my energies to take care of my child. It was a completely new experience for me and I thought that i could ace it by being hands on mother.
I learnt the hard way that motherhood is never easy and that my child would teach me the most important lesson and skill for life – Being Patient and Learning to deal with the Unexpected.
While I was taking care of the child, I never allowed myself to lose focus and kept myself updated through my husband who not only supported me throughout this new chapter in my life but made sure that I did not miss out on critical happenings and kept pace with the ever-changing trends of the Hospitality industry .
My next significant move which also became a turning point of my professional innings happened in the year 2005 when I decided to join Patu Keswani, who was coming up with a brand new chain – The Lemon Tree Hotels. This also meant that my husband moved with me by sacrificing his position as a General Manager of a hotel and give me wings to fly to reach my destiny.
The next six years working with him were like an awakening with continuous, rigorous training on all the aspects of Hotel Design, Business, Standards and Operations.
I learnt to evaluate every aspect of the business before taking any decision which involved Money, People, Product or Standards, a wisdom which has served me well even today and kept me a notch above my peers. He was my first true mentor and I owe a lot of my professional success to him.
I was given independent charge to conceptualize and help design the product- service mix for the budget brand of LTH, The Red Fox Hotels.
Under his guidance and leadership, I went on to launch the first three Hotels of Red Fox at Jaipur, Kondli and Hyderabad. However, due to extensive travelling and separation from family for weeks (which sometimes stretched for months) forced me to evaluate my decision and I gave up on my dream job in 2011.
Little did I realize at that time it also turned out to be my final goodbye to the world of Hotels.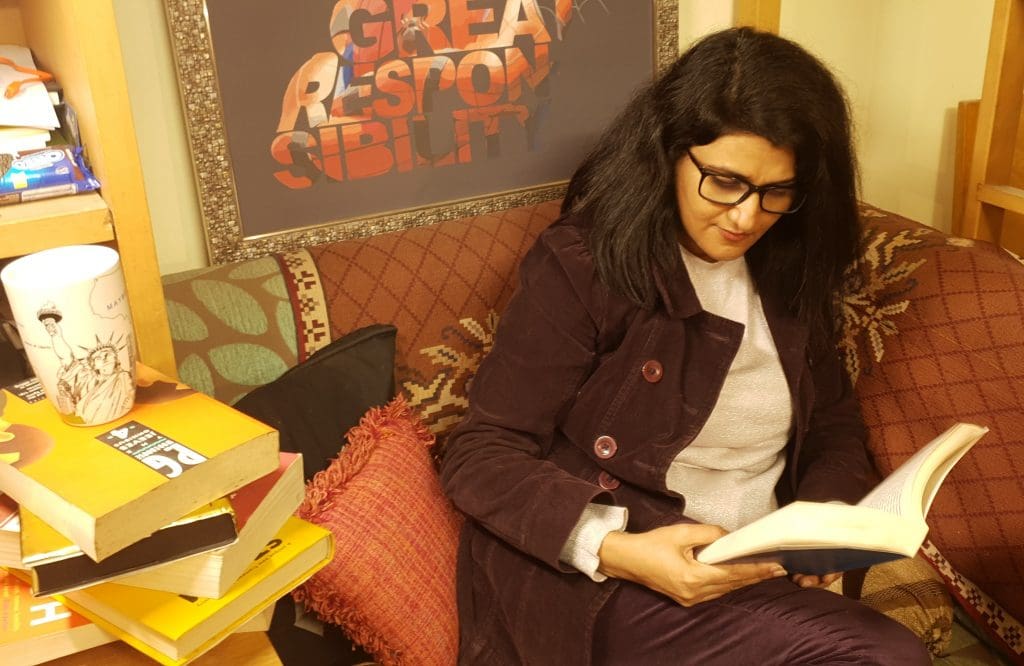 Fix long standing issues with long term solutions
Being the restless soul that I am, very soon I found myself working as the Head of Administration for a huge Real estate company – a job which came with its own challenges and opened new windows of opportunities for me to grow in a completely new direction.
I found myself learning new skills and applying my hospitality experience in the new role. I once again found my happiness in doing what I now know that I do best – fix long standing issues with long term solutions – all with a smile!!!
My portfolio not only included Housekeeping, but exposed me to Building and Fire Safety, Visitor's & Parking Management, Security & Maintenance, Travel & Transportation, Staff Cafeteria & Gymnasium, Official Events, Insurance and Compliance, Government liaising, etc.
It was a complex job to handle but it came with an added bonus of two day weekend off; something unheard of in the hospitality industry where I had spent almost 18 years! It propelled me towards self-development and at the ripe age of 40 plus; I completed my MBA in HR from IMT Ghaziabad with distinction.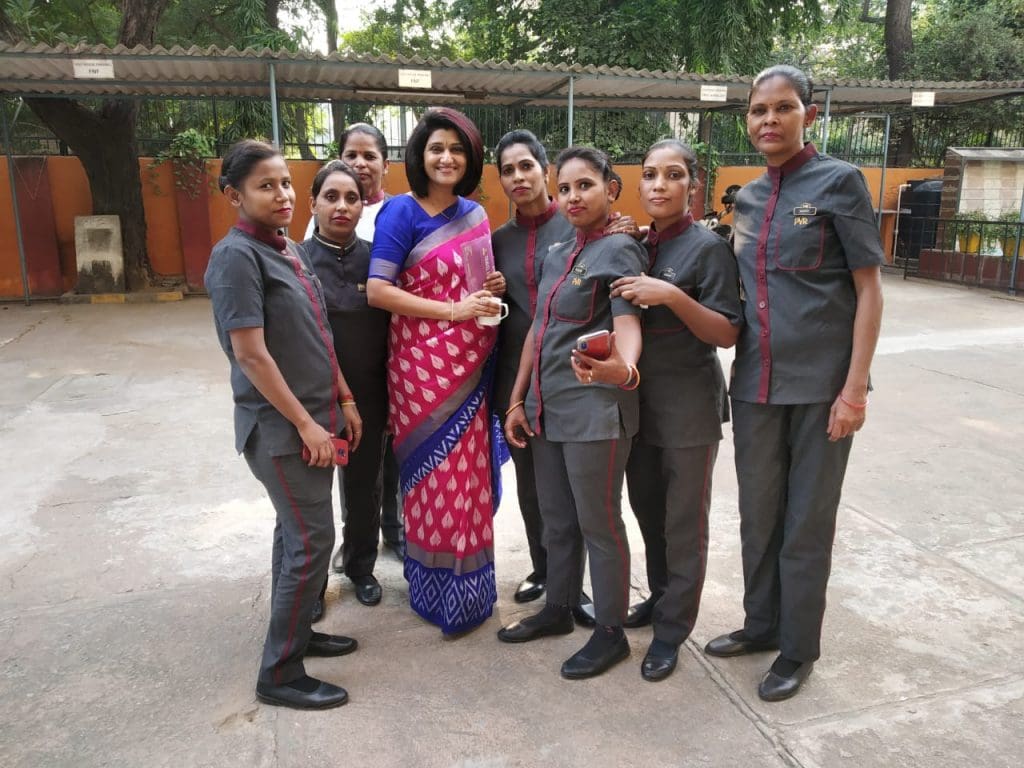 Change, grow and transform
By now I had gathered over two decades of experience and was ready to shoulder bigger responsibilities. It happened in the form of my accepting a position as the Head Housekeeping with India's leading brand of Multiplexes – PVR Cinemas in mid-2014. I had to manage over 130+ physical locations pan India and handle a team of over 1500+ employees directly under my department.
I had to really transform myself into a sponge and soak as much information as I could in very little time as all eyes were on me.
My predecessor, a well-built and experienced Manager had somehow not met the desired standards at work and no one at the new company, had any confidence in a female HOD to deliver the goods, given my small stature and soft disposition.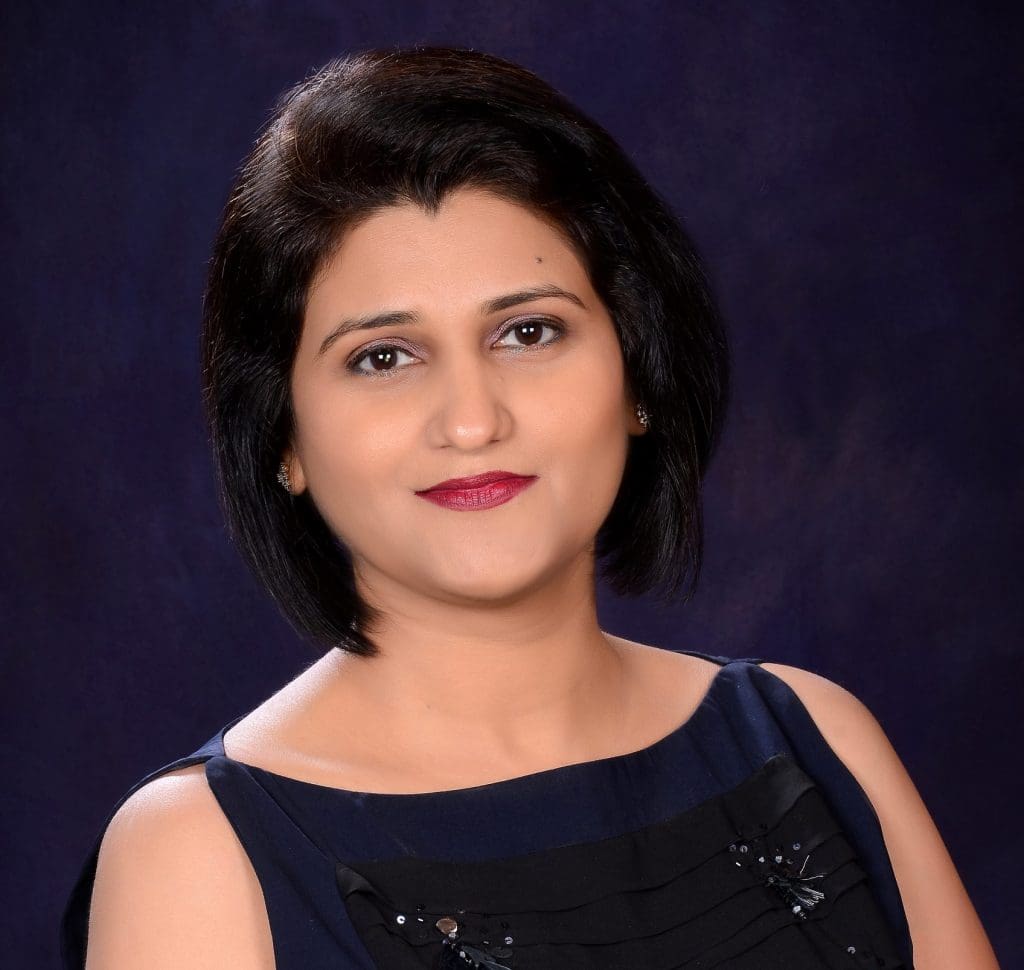 I must confess that I had huge doubts on my capabilities and I gave myself three months to either shape up or ship out. I spent long hours learning the business and how things worked, what caused the issues and what needed priority in fixing.
It was a test that I couldn't afford to fail and I ensured that I gave it all without any fear or pre-conceived negative emotions and while I was bloodied and scathed, I came out a winner having moved the big ship in the right direction.
Again, this would not have happened without the rock-solid support of my CMD and CXOs who gave me time to learn and waited patiently to deliver on my KRAs and not breaking the chain of mentoring that I was privileged to have in my earlier assignments.
As I continue to work towards achieving professional success and fulfilling my destiny, my one takeaway from my various experiences can be summed up well by this – When life throws curveballs- hit them out of the park! And while there might be impediments to success, it's imperative to keep pushing with the knowledge that mistakes will be made and failure is inevitable.
"The greatest glory in living lies, not in never falling, but in rising every time we fall." –Nelson Mandela
Read more : Corporate Connect