Novotel Chandigarh Tribune Chowk has appointed Ashish Battoo as its General Manager.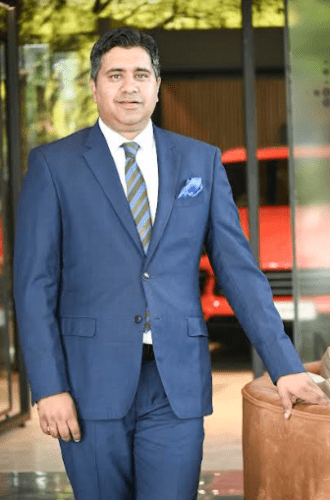 Ashish comes with over 19 years of experience in working with international and Indian brands including The Hyatt and The Oberoi Group of Hotels and Resorts.
In his most recent assignment, Ashish Battoo as General Manager was associated with The Golkonda Hotel, Hyderabad before deciding to pursue his own venture in 2019. He holds a Degree in Hotel Management from Garden City College, Bangalore.
Novotel Chandigarh Tribune Chowk, scheduled to open on 1 October 2021, is strategically located in the heart of Chandigarh, offering proximity to government offices, shopping areas, and high-end residences.
The hotel will feature 120 rooms, two food and beverage outlets, banquet halls, event rooms, and recreational facilities including a swimming pool and a fitness centre.
About Novotel Hotels, Suites & Resorts
Novotel Hotels, Suites & Resorts offers destination hotels designed as comforting and energizing places where guests can 'press pause' and take time to enjoy the moments that really matter.
The brand's wide array of hotels, suites and resorts offer a multitude of services for business and leisure guests alike, including spacious, modular rooms with natural and intuitive design; 24/7 catering with nutritious choices; dedicated meeting spaces; attentive and proactive staff; family zones for the youngest guests; multi-purpose lobbies; and accessible fitness centers.
Novotel, which has over 530 locations in more than 60 countries is part of Accor, a world-leading hospitality group consisting of more than 5,100 properties and 10,000 food and beverage venues throughout 110 countries.
Read More : Appointments