Ashtavinayaka Yatra is a pilgrimage trip to discover an extraordinary circuit where India's unique and extraordinary spiritual destinations shine. The country's proud legacy is an assimilation of varied religious panoramas all across the country.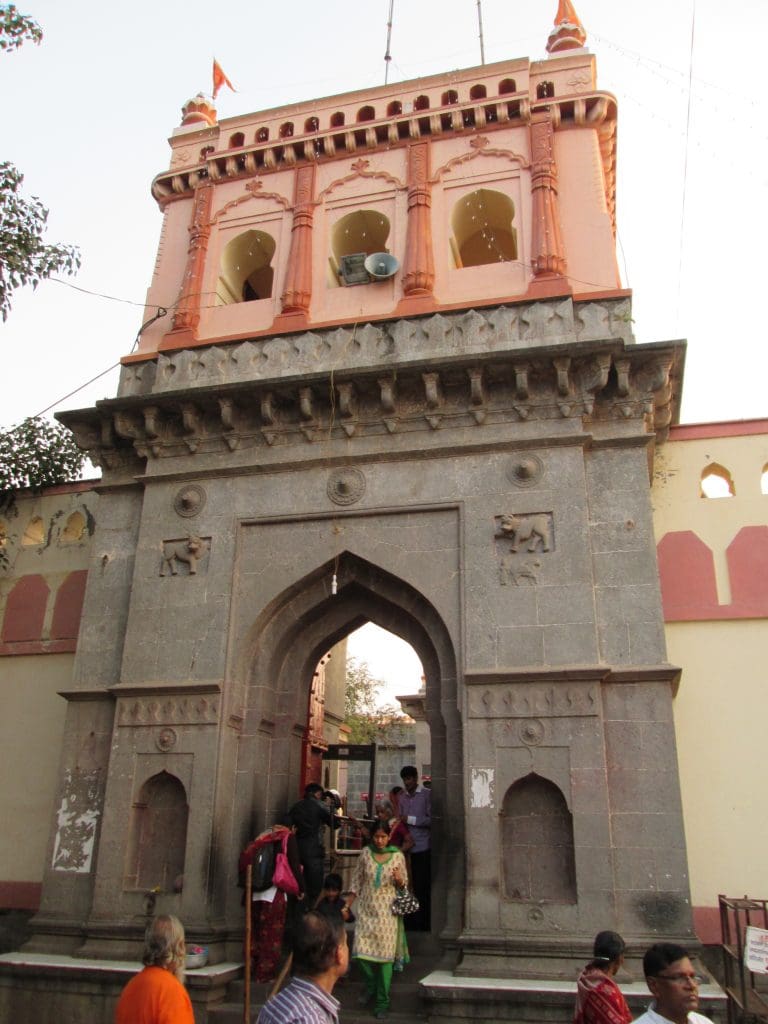 A mesmerizing fact around this legacy is "Ashtavinayaka ". It revolves around the most handsome God of the Universe – Lord Ganesha. Ashtavinayaka is basically a word from Marathi Language which is a combination of 'asht', which means the number "Eight" + 'Vinayaka' , which means "The God of Wisdom and Remover of Obstacles".
Hence it is a divine world of eight different and unique Idols of Lord Ganesha in a pre-ascertained sequence. Ganesh refers to Lord of Ganas which means 'Lord of the People" symbolizing Unity, Prosperity, Learning and removing obstacles. The devotees take pride in calling him "Ganapati Bappa".
The Ashtavinayak Yatra
The Ashtavinayak Yatra is a pilgrimage covering eight different ancient holy temples of Lord Ganesha that house eight distinct idols of him.
These eight locations are all situated in the state of Maharashtra and around the districts of Ahmednagar, Pune and Raigad. Each individual temple has got its own legend and history. Each Idol is a unique 'Murti' with its form as well as it's 'Trunk' being different from each other.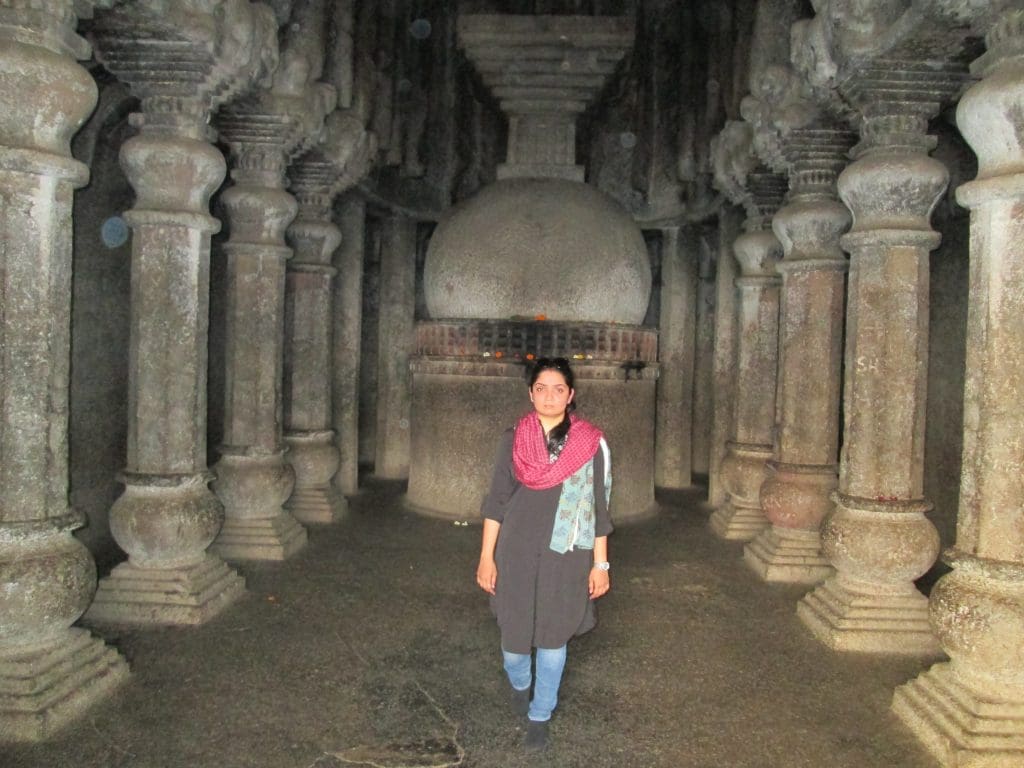 All these 'Murtis' are called "Swayambhu" effigies, which means these have been self existent and were not sculpted but arose naturally from the mother earth.
It is believed that to complete the Ashtavinayak Yatra, one must revisit the first Ganpati after visiting all the eight Ganpatis.
The Ashtavinayak Temples
Mayureshwar Temple in Morgaon in Pune District
Siddhivinayak Temple in Siddhatek in Ahmednagar district
Ballaleshwar Temple in Pali in Raigad District
Varadavinayak Temple in Mahad in Raigad District
Chinatamani Temple in Theur in Pune District
Girijatmaj Temple in Lenyadri in Pune District
Vigneshwar Temple in Ojhar in Pune District
Mahaganapati Temple in Ranjangaon in Pune District
Traditionally, Moreshwar is the first temple to start the yatra and it continues in descending order through Siddhatek, Pali, Mahad, Theur, Lenyadri, Ozhar, and Ranjangaon and finally revisit Moreshwar to complete the Darshan Yatra.
My Ride Plan
My inspiration for the motorbike ride through Ashtavinayaka Yatra was my friend, Aashini from my early trekking days of the 1990s.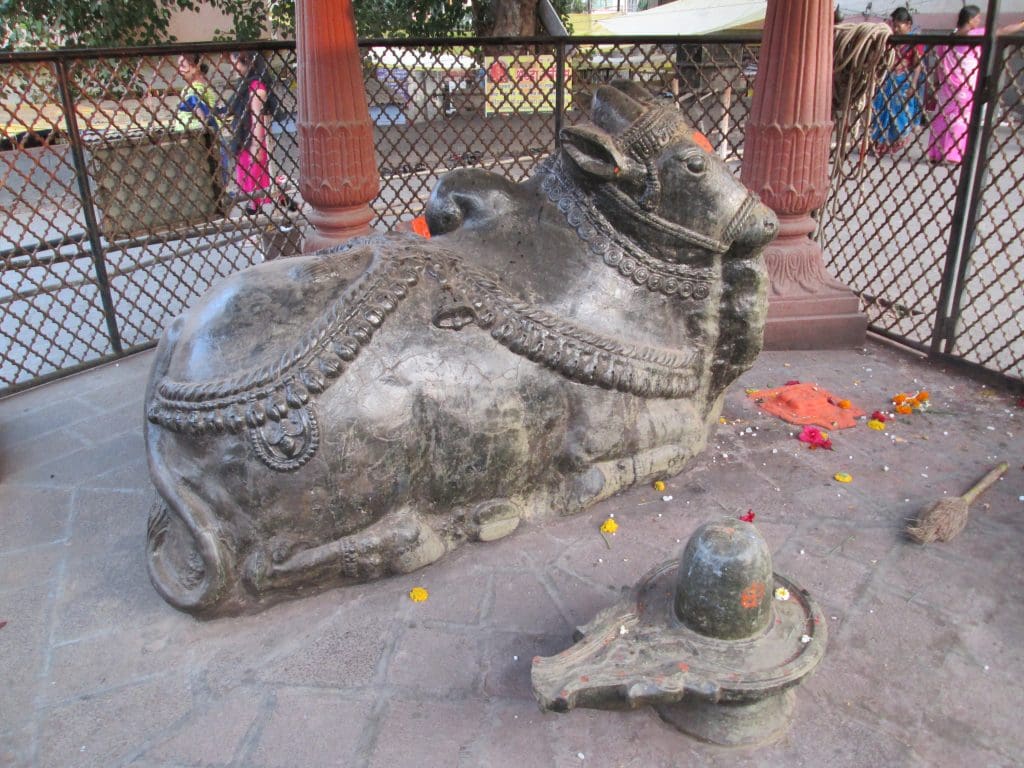 Ashini, a Gujarati Girl hails from Ahmedabad, who later shifted to the USA and has been living in UK and USA for the last 20 years. She visits India at least once a year and during those India journeys, she visited me in Mumbai.
While she was planning this visit, she called me to check "if I can help her to organize an Ashtavinayak yatra".
"Of course" was the answer as I have a large known circle in Mumbai and Pune and it would be easy to take their help. A couple of days later, a thought came to my mind, "Why not make it a riding trip"!.
The big question was whether Aashini is a Motorbike Girl or not as we are talking about covering over 700 KMs in two days and to my surprise she said, "Sounds like a plan, let's go for it". The plan was that Aashini will fly into Mumbai on 30th January morning and we shall start the ride on 1st February morning to be back by the evening of 2nd February.
Aashini arrived as per plan on 30th January and we did a 50 Km ride within Mumbai just to give her a much-required comfort and to overcome any possible fear of sitting long hours as a Pillion Rider.
Riding Day 1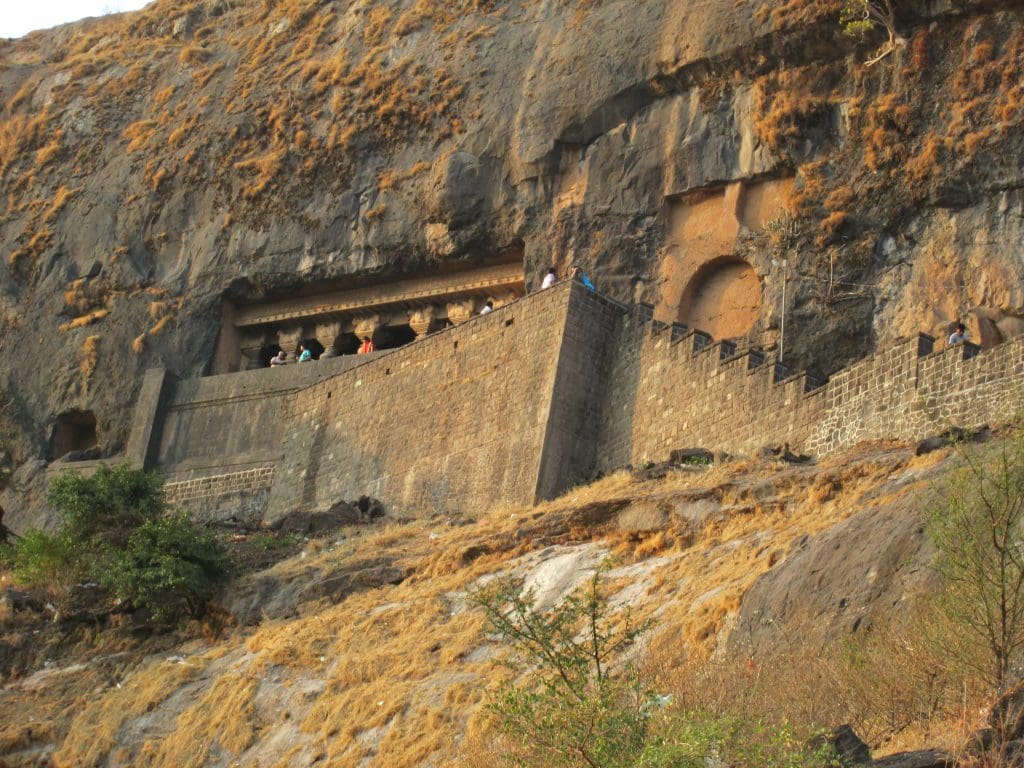 We started at around 0630 hours from Mumbai with a flexible plan to follow the instinct but with initial thoughts that since Raigad district is midway towards Pune and I had some idea about location of Mahad Temple, the idea was to start with either Mahad or Pali being the first temple to bow our heads at.
At Panvel Bypass Junction I enquired with a local gentleman and he advised us to visit Pali first and then do Mahad. We followed his direction and in the next couple of hours we finished Darshanas at Pali and Mahad Temples.
We then headed towards Ahmednagar through Lenyadri's Girijatmaj Temple and we reached Siddhatek immediately post-sunset and that was the end of the first day of the ride covering half the journey.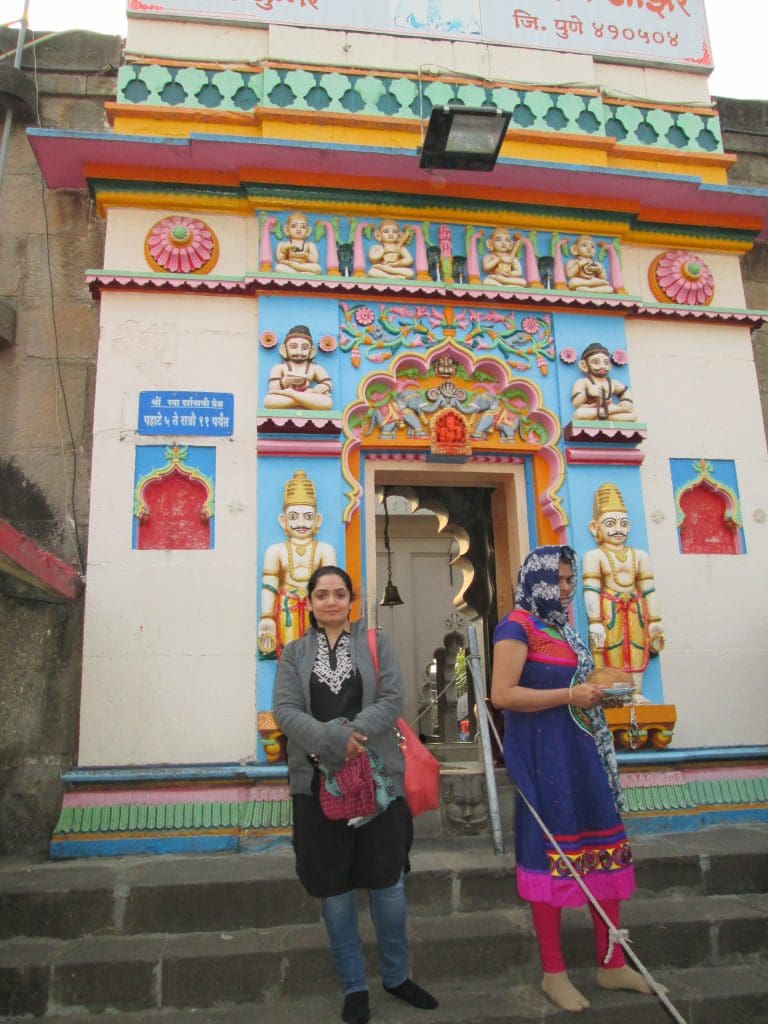 Riding Day 2
After a great fulfilling divine day and good resting night the next morning we spent some time at Siddhatek Siddhivinayak temple and then headed towards Theur's Chintamani Temple which we finished by 1130 Hours.
Next was Ranjangaon Mahaganapati Temple where we reached by 1-30PM. Shri Vigneshwar Temple at Ojhar was the next stop after which we finally reached the Morgaon Mayureshwar Temple by 1710 as the last destination and 8th temple of Yatra.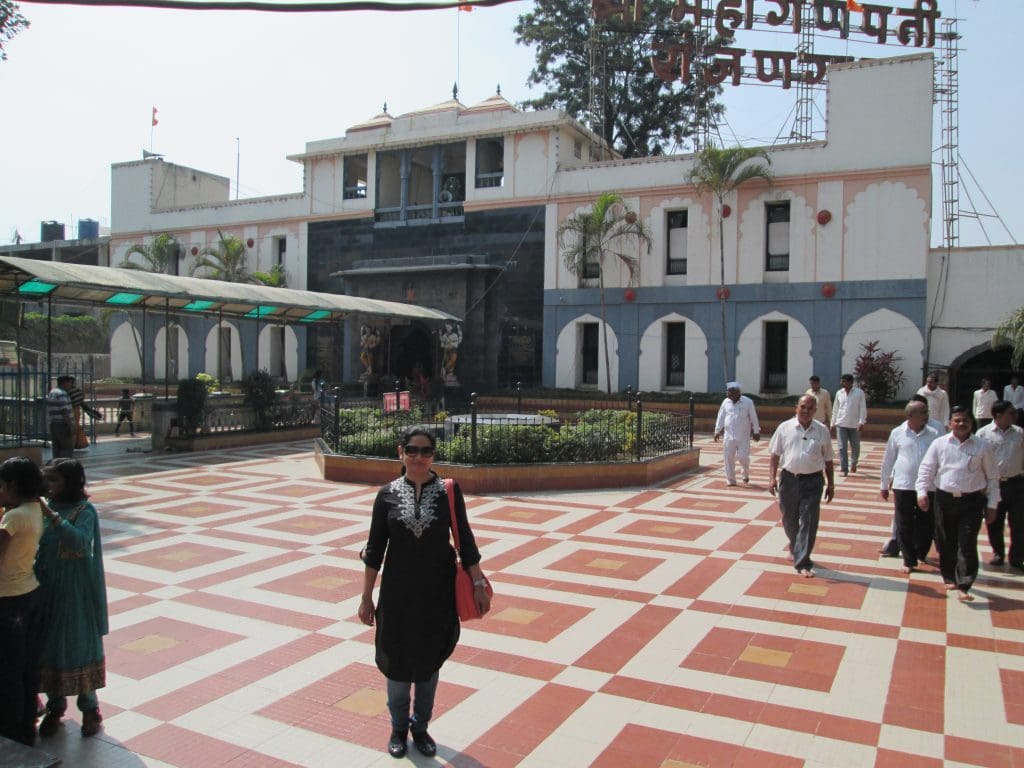 By 1830 Hours we were ready to start our ride back to Mumbai for the final and return leg of approximately 210 KMs of ride which took us around 4 hours.
The Spiritual divinity continued to show her magical surprises as when we applied the brake on our Motorbike back home and parked it, the total riding distance showed 786 Km, (a holy number suggesting Trimurti- Brahma, Vishnu, Maheshwara), ringing the bells in mind, with the uttering of "Ganapati Bappa Mourya".
About the writer and photographer:
Sunil Sharma is an avid motorcycling enthusiast and travel philosopher having covered long rides up to 2800 km to unexplored destinations like Siliguri-Gangtok-Nathula Pass-Kamlimpong-Bagdogra; Himalayan Odyssey; Mumbai-Bangalore-Madurai-Thekaddy-Munnar-Kochi; Dehradun-Guarikund, the last point before one starts trekking to Kedarnath.)
Read More: Discover your India