In an exclusive dialogue with Today's Traveller, Ashwani Khurana, President, Karma Lakelands shares insights on eco-responsible living
TT Bureau: Karma Lakelands is a one-of-a-kind property. What made you take up such a unique concept?
Ashwani Khurana: From 1989 onwards rural and suburban land banking in the NCR commenced with a deep passion to grow lots of trees. I can proudly say that we have successfully planted and nurtured over 2,00,000 trees and plants since then. Eventually, the time and tide have taken a certain course! And here we are today, evolved as one of its kind eco-friendly luxury Golf Resort.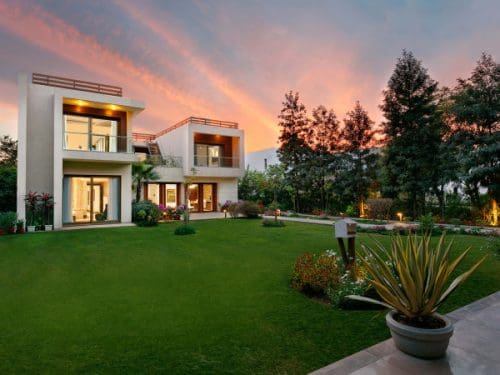 During 1979-80, while business took me to Chandigarh, I happened to meet Nek Chand Ji, who built the famous Rock Garden in the city. Over the years my association with him grew immensely. In 1985, he helped in landscaping our farmhouse residence in New Delhi.
We converted our home into a model on green practices and responsible living – a microcosm of the bigger Karma Lakelands dream. My association with Nek Chand Ji turned me into an environmentalist and this marked the beginning of my romance with social plantation and responsible living which I have realized to be my true calling.
At one point, there arose a cause for concern. In the mid-nineties, the Government of Haryana was planning and significantly expanding the industrial township in Manesar. It came to my notice that if we kept our lands dedicated only to growing trees, these lands would soon be acquired by the government and incorporated into the ever-expanding industrial township.
We needed a substantial plan to deal with the situation. A think-tank comprising international project appraisal companies, tourism experts, and the golf-real estate was created to come up with sustainable use of the land, and that is how Karma Lakelands came into being.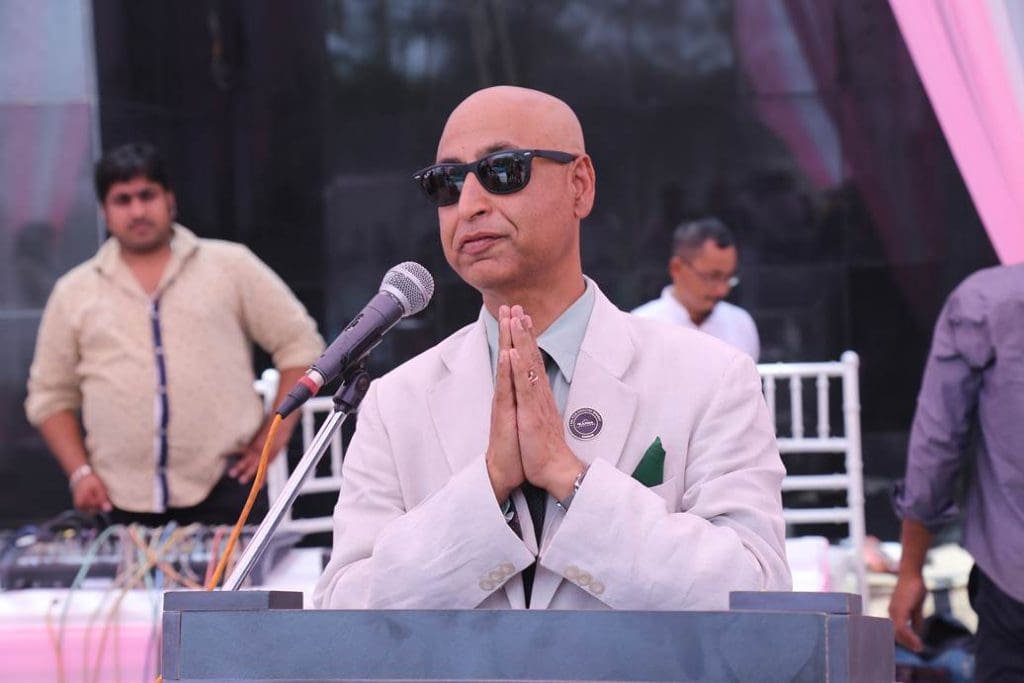 TT Bureau: You have been a big supporter of sustainability. In what ways has Karma Lakelands taken this forward?
Ashwani Khurana: Karma Lakelands is a unique city forest, holistic and eco-responsible living cum nature retreat all rolled into one. Being run more as a passionate philosophy on responsible lifestyle rather than a business of hospitality or development, it cannot be compared to any other in the entire NCR.
Over the years we evolved to be a gated community for environmentally evolved / sensitive people with fully managed common security, gardening, uninterrupted 24-hour electricity, and all that is necessary for a luxury living without compromising on the sustainability part.
We are also committed to a number of other eco-friendly practices, such as bio-composting, rainwater harvesting, wastewater recycling, solar energy harnessing, kitchen, plastic and e-waste management, use of eco-bricks, organic kitchen gardening.
Bee farming to promote enhanced health of plant life in our 8 km periphery rewards us with great quality local honey as a by-product. The whole campus is a strict 'No Honking Zone'. The guards respond to sight and not to sound.
TT Bureau: What is the growth trajectory you are looking at?
Ashwani Khurana: Karma Lakelands as compared to most resorts or hotels, is a horizontal development, and therefore, we have done great business even during the last 2 Covid years. The footfalls and the business has been far better than the pre-Covid times only because of the openness and greenery that we have.
Now that Karma Lakelands has a very well respected eco-responsible, loving environment, whether it is the innumerable trees, the green cover, or the staff who are specially trained to talk in soft tones and walk softly/responsibly on the planet, the project is all set to roll out its solid, robust business model with high-end apartments as part of a mini colony to be taken forward by Sobha Developers, an eminent real estate development company. We are looking forward to about 700 luxury apartments in this green heaven.
The company is also in talks with Emoha Elder Care to create a haven for seniors who need a loving, green, clean, serene and pious environment.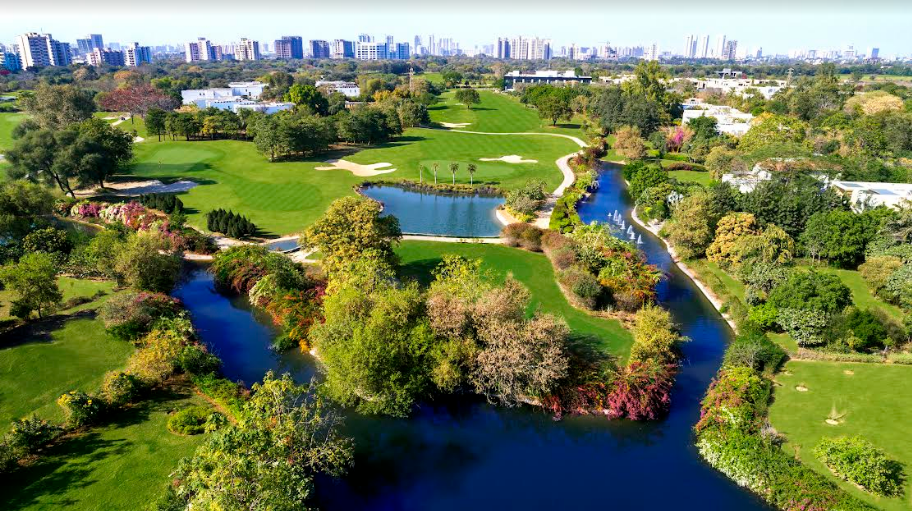 TT Bureau: With so much of the wealth of nature around you, what does luxury mean to you?
Ashwani Khurana: Years after its inception, Karma Lakelands continues to stay true to its core principles and values. The luxury of the future is not what we have seen in the past in terms of fast and furious cars and people living in the midst of the city closest to commercial hubs with great specifications of décor but stresses all around.
The luxury of the future is living in larger outdoors, where you grow your own food, where you can sit in the garden and enjoy the winter sun without the noise and smoke of heavy traffic from nearby roads. Where you can enjoy looking at the birds, bees, butterflies and indulge in soothing sights, sounds & smells that are gifted to us by mother nature.
Luxury is living healthy and in nurturing environments for mind, body, and energies, eating healthy, taking long walks, quieter places to enjoy the sounds of nature.
Suburbs like ours that are pretty close to town yet millions of miles away from the noise and pollution of the city are surely going to attract evolved beings with discerning taste.
Read More: Interview