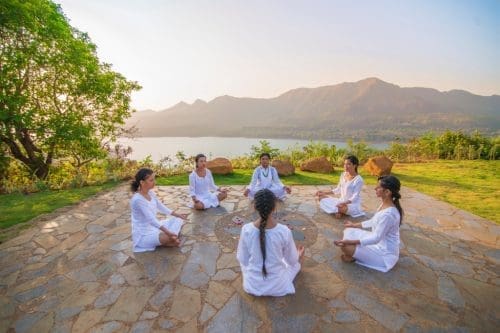 Yoga is a good practice if one does in daily life. It helps to live healthy life style and better life forever. Yoga is the most favourable method to connect with the nature by balancing the mind-body connection. It is associated with the meditation of body and mind through the relaxation of body.
On this Yoga Day, June 21, Atmantan Wellnes Centre welcomes you to relax, rejuvenate and feel the Yoga in the lap of nature this weekend. Atmantan Wellness Centre is a luxury wellness centre situated in Mulshi near Pune.
Fitness and Yoga at Atmantan: Atmantan's certified Fitness and Yoga experts draw on the disciplines of naturopathy, yoga, fitness, nutrition and life coaching to conceive for you the perfect 'Wellness Formula', based your individual abilities and requirements. This advice is further enhanced by the use of technology, to provide you with the most accurate fitness assessment. Our trainers and practitioners ensure you only partake in safe and effective programs.
Boredom is not an option, as our trainers design and guide you through customized programs and work-out regimes, choosing from a plethora of exercise styles.
Shakti (meaning 'strength and endurance' in Sanskrit), a 3500-square-feet high-tech gymnasium is at your disposal. A functionally inspired fitness studio, an indoor spinning studio, an expansive yoga studio, a multi-functional pilates and dance studio, and a unique enclosed temperature-controlled environmentally friendly, chemical-free salt water pool. Supplementing this, is a spacious recreational sports complex, the amphitheatre – Prana (meaning 'life giving force' in Sanskrit