Doubletree by Hilton Agra appoints Ayan Karmakar as Food and Beverage Manager.
With a rich experience spanning over 13 years, Ayan Karmakar will be a strong pillar for Doubletree by Hilton Agra.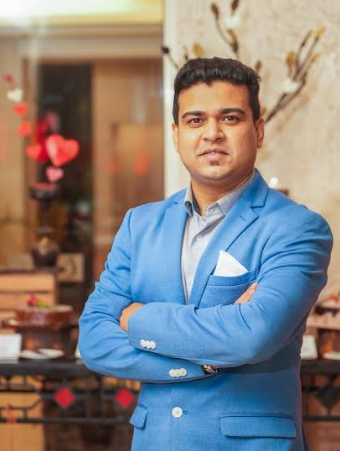 Ayan Karmakar brings with him an expertise and wealth of knowledge in exceptional experience in the Food and Beverage industry making him a master in his domain. Food and Beverage is a key aspect to focus on and with Ayan onboard, the hotel team is certain that with his expertise and diverse skill set, he will play a crucial role in helping them to translate their business objectives, especially at the Kebab-e-que, North 27 and all other F&B outlets at the hotel. With a young and dynamic F&B team, Ayan is poised to curate outstanding F&B experiences for the foodies in Agra.
Prior to this stint at Doubletree by Hilton Agra Ayan Karmakar worked with brands including The Lalit Ashok Bangalore, Shangri-La Bengaluru, Hyatt Regency Chennai, and The Leela Kempinski Mumbai amongst others.
An enterprising leader with excellent interpersonal, planning, communication, and problem-solving skills, Ayan believes in the value of teamwork.
Agra is a new place for Ayan, he is currently enjoying exploring the rich culture and heritage of the place as well as the street food.
At leisure, Ayan enjoys spending his time reading and painting.
Read More: Appointments