The elimination on Sunday revealed the Top 8 contestants who are all geared up for the competition ahead – a culinary battle unlike any other with all new challenges in Uluru at MasterChef Australia S13.
The contestants continue to amaze the judges with their creativity clubbed with lip-smacking flavours, ready for the competition to get more intense with their creative take on food. The last challenge saw an incredible set of dishes being created in a nick of time, now it's time for a group challenge but before that here's a quick round-up of some of the best dishes we have witnessed through the competition that we'd love to dig into.
From Charcoal Chicken to Flanilla, we bring you the top 5 dishes from MasterChef Australia S13, which caught our attention and left us reaching for our phones to order food immediately.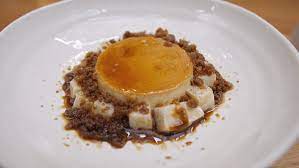 Flanilla
A delicious and perfect finish to a meal by Tommy Pham – this Vanilla flan with tapioca pearls, vanilla jelly, and coffee granita is more than just promising with its sinful flavours. This would be the perfect way to end a long and stressful weekday!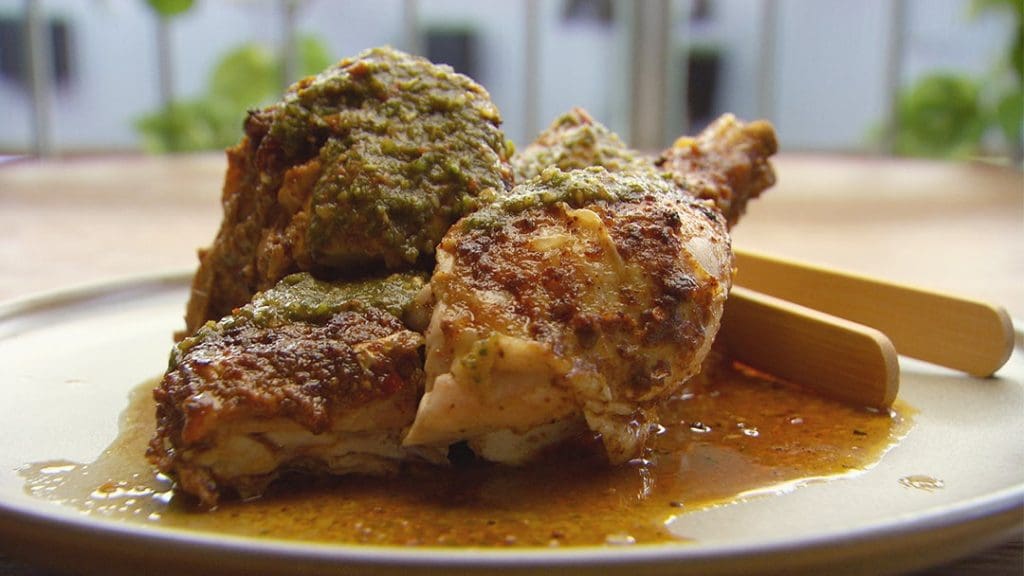 Charcoal Chicken with Zhoug
Indigenous to middle eastern cuisine, this Charcoal Chicken is the next best take on the Tandoori Chicken. Marinated in a thick sauce of a seamless amalgamation of spices and charcoal baked for a kick of extra flavour, this is a sure shot winner.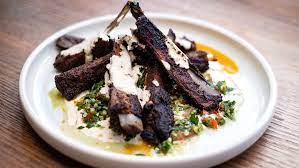 Spiced Lamb ribs with roasted garlic yoghurt
A dish from the menu of some of Masterchef's best contestants that won the hearts of the judges was the Spiced Lamb ribs. Cooked to absolute perfection with a zing of middle eastern flavours, this will indeed be the perfect dish to stun your guests!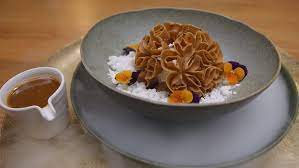 Lotus Flower Pond
The aesthetically appealing and equally wholesome sweet dish is a palate pleaser. Linda Dalrymple, a leading contestant, impressed the judges with her recipe and fantastic presentation, winning their hearts as they gorged on this delicacy. The perfect Southeast Asian flavours are a winner in this one and we want this now!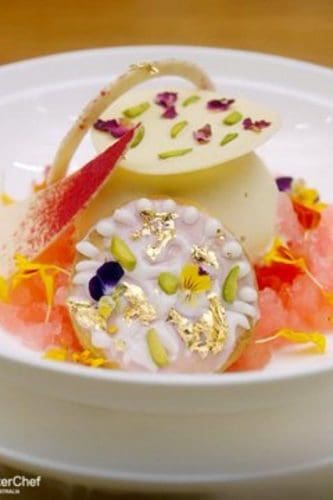 Vanilla and Pepper Kulfi
This beautiful Kulfi by Kishwar Chowdhury is a delight to the tongue and the eyes. A gorgeous delight with the creamy texture with its milk content along with the essence of rose petals; just thinking about it makes us want to sink into this right away!
MasterChef Australia S13 can be viewed on Disney+ Hotstar Premium.
Read More : Food Voyager