One of the best places to visit in Poland is Park Krakowski. It is a 12.5 acres city park located in Kraków, in southern Poland.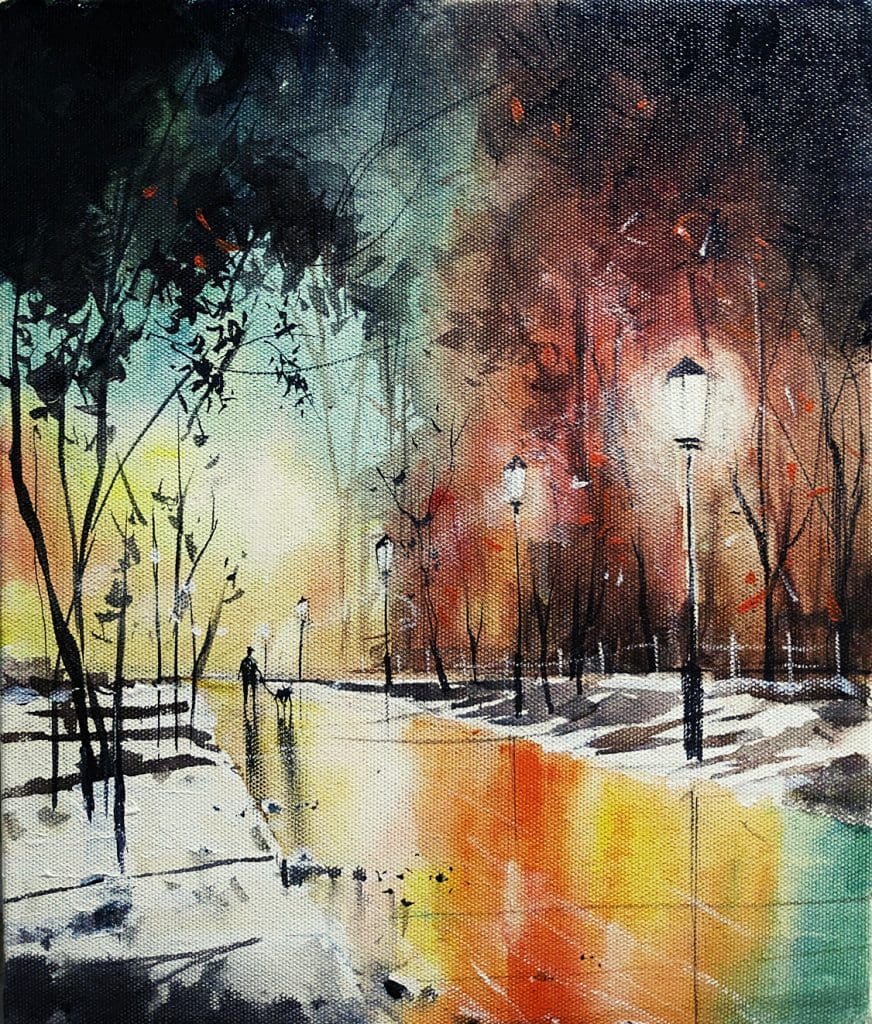 One of the oldest cities in Poland, Kraków was officially approved as a UNESCO City of Literature.  Known as the city of churches,  Kraków has some good visitor landmarks like the Main Market Square with St. Mary's Basilica and the Sukiennice Cloth Hall, the Wawel Castle, and the National Art Museum.
This is a painting of the Ice Park of Krakow which I visited in 2019 via the seaport of Gdansk. It shows you a little about why it is one of the best places to visit in Poland.
The container terminal is approximately a 7-hour drive to Krakow, where I stayed for 2 days at a hotel. It was the perfect time to explore since it was the month of November. The temperatures were just hitting zero, but I managed to go and enjoy this park, not to forget some great local Polish food at a corner stall.  Some tasty local foods include pierogi, bagels, and fudges just to name a few. You will be overwhelmed by lovely people, which is also one reason why it is one of the best places to visit in Poland.
Railway connections are available to most Polish cities, e.g. Katowice, Gdynia Warsaw. The main railway station is located just outside the Old Town District and is well-served by public transport. Kraków's airport, officially named Kraków John Paul II International Airport is located 11 km west of the city. Direct trains cover the route between Kraków Główny train station and the airport in about 20 min.
Read more: Explore the World