If you're a dreamer and planning next year's summer vacations put Lake Tahoe on your list! If water sports is your big love -you're in luck!
There are plenty of easy ways to get out on the lake and have fun, especially in the summer. Lake Tahoe, known for being the second-deepest lake in North America, offers lots of options for exploring its beautiful blue waters.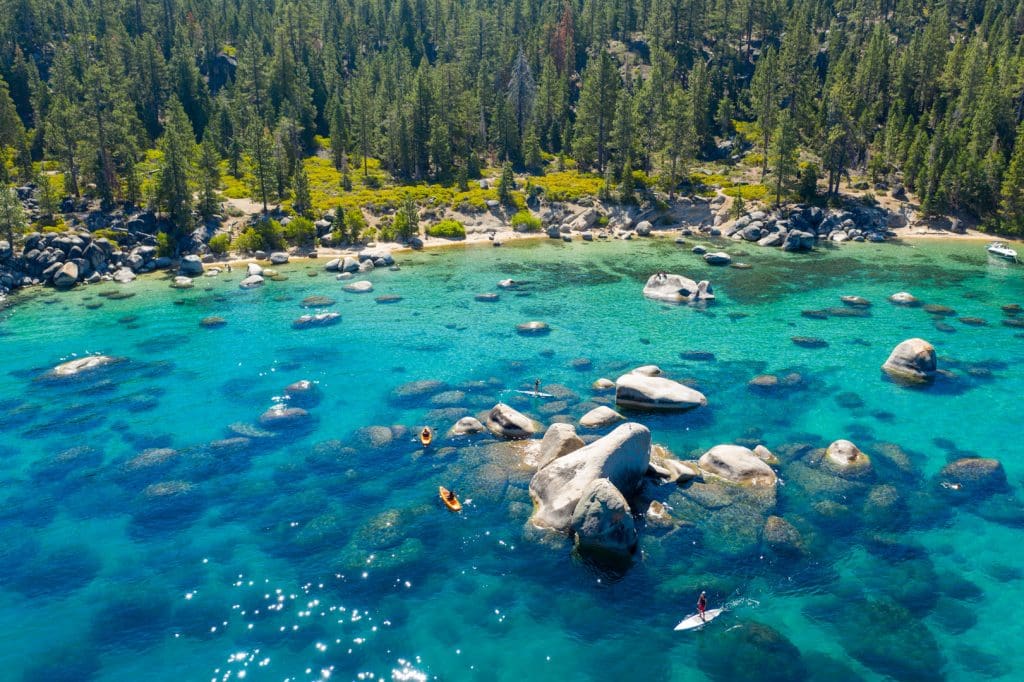 Start Your Engines
If motors are your preferred mode of transportation Lake Tahoe has the marina for you. Boat and Jet Ski rentals are fun action water sports and they are available at multiple locations across the South Shore. Lakeside, Camp Richardson, Timber Cove, Tahoe Sports, and Round Hill Pines marinas all offer a full line of power boats and jet skis for full and half-day rentals along with knowledgeable staff and Tahoe expertise to get you out on the water quickly and enjoying the water sports of your choice.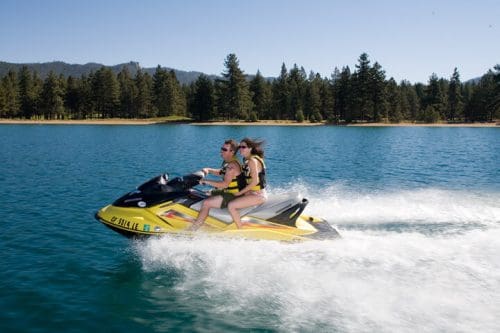 Launch Spots
If you are bringing your boat, remember to first stop off at one of the mandatory Tahoe Boat Inspection locations to make sure your boat isn't carrying "hitchhikers." The inspectors are keeping Tahoe's pristine waters safe from invasive species. All trailered watercraft must have an intact Tahoe inspection seal to launch. On South Shore, there are two inspection stations, one in Meyers near the intersection of Highways 89 and U.S. Highway 50, and one at Spooner Summit near the intersection of Highway 28 and U.S. Highway 50.
Once you are sporting the seal of approval head over to one of the public or private boat launches to set sail. Public launches are available at El Dorado Beach, also known as Lakeview Commons and Cave Rock. Sand Harbor on the lake's East Shore also has a public boat launch. Private facilities include Lakeside Marina and Tahoe Keys Marina.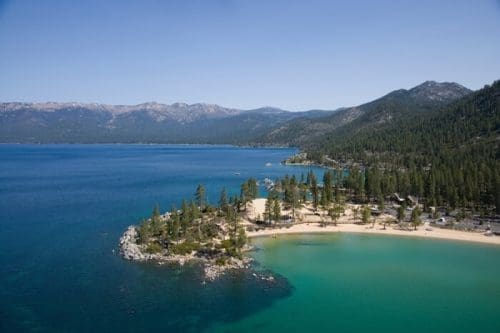 Paddling Around

It's easy to understand why Lake Tahoe has long been a mecca for people seeking action water sports, including paddle boarding and kayaking. There is no better way to appreciate the crystal clear clarity of the lake than gliding along smoothly under your power.  Early mornings in the summer are usually best for the most glass-like conditions.  It's best to stay close to the shore and out of the boat traffic found in the middle of the lake and wear a life jacket. Look for calm days, the wind can make paddle boarding a challenge, especially for beginners.

Some of the best spots for exploring are Cave Rock, which offers a chance to study the iconic rock formation from the water; El Dorado Beach, home of Race the Lake of the Sky, rentals, and lessons are available through South Tahoe Standup Paddle here; and Camp Richardson, a great spot to rent and start on the Lake Tahoe Water Trail and explore some of the hidden coves around Emerald Bay.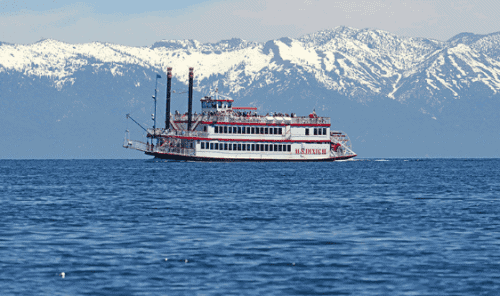 Cruising The Lake
Board the M.S. Dixie II at Zephyr Cove and set sail for Emerald Bay and hear about Lake Tahoe's history as you cross the lake on the authentic paddle wheeler, or for a faster trip try Camp Richardson's Rum Runner cruise, which operates daily in the summer, to Emerald Bay and get a close up look at Tahoe's west shore. For a more thrilling trip ride above and behind the boat parasailing and get the bird's eye view of Lake Tahoe. You and your friend can soar up together.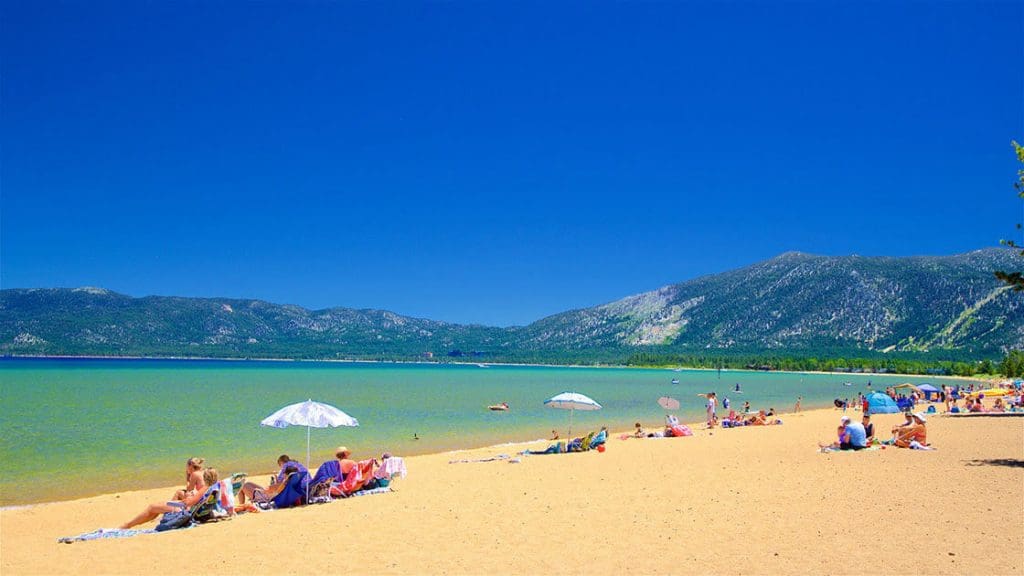 Keep Swimming
Then there is the most tried and true method of enjoying Lake Tahoe – taking a dip. Lake Tahoe has an abundance of swimming beaches to stake your beach umbrella on. The lake is lined with great spots and the Tahoe Beaches App lists them all. For families with young children, Camp Richardson's roped swimming area is a popular choice.
Read more: Explore the world