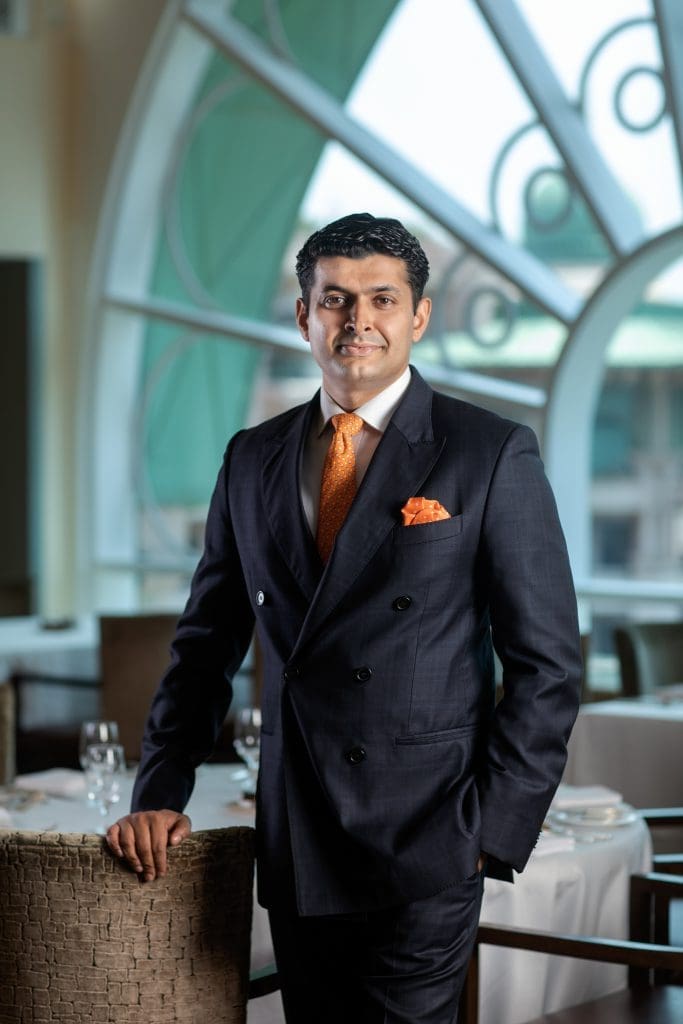 What does Business Unusual define? Sharing his thoughts on the changes the pandemic will bring in its wake to the hospitality industry is Kunal Chauhan, General Manager, The Leela Palace Bangalore. In an exclusive with Today's Traveller, he tells it like it is…
TT Bureau: It is widely said "Business will not be 'as usual' " What changes do you think this Pandemic will bring to the Hospitality sector?
Kunal Chauhan: There is no doubt that the pandemic has changed the world as we know it. With the globalized world going into partial or complete shutdown, the overall impact on human life, economic growth and businesses are immeasurable.
We see that in the new world post-COVID the number one consideration will be health and safety which means hygiene and sanitation standards of a hotel would become the number one differentiator.
A hotel's top priority will be to standardize their sanitisation processes. Checks and screening will have to be set up for health purposes. For example, at our hotel, the security will check for temperature with a remote thermometer and shower a light sanitizer mist on the car. We will keep hand sanitizers at the reception, elevator lobbies and guest rooms. Ensure the circulation of fresh air in all guest rooms and display indoor air quality. The guest room will have a sign mentioning "This room has been sanitized for your health and safety".
An equal amount of emphasis will be on staff health and hygiene standards. The staff positioned will be experienced, multi-skilled, trained on hygiene standard and certified. All staff will wear protective gear which will provide confidence to all our guests.
Restaurants will replace buffets with Table d'hôtel (set menu) and a la carte menus. Hotels have to take into account that supply chain vendors will take time to respond to full capacity. While the restaurant seating capacities itself will reduce keeping in line with social distancing norms.
Inbound travel, on the other hand, is bound to be slow because of fear of travel and recessionary conditions restricting disposable income. Corporate travel will perhaps revive hotels, though the lockdown has shown that corporate travel can be replaced with technology-aided communication. Domestic Corporate travel will come back faster compared to international inbound travel. It is imperative that hotels avoid panic discount.
It is essential to keep communicating with guests during and after the lockdown. Hotels can showcase their preparedness against Coronavirus on various social media.
The other big consideration is liquidity for working capital. We need to enforce rigid cost-control in energy consumption, an example can be: Closing of floors, which will contribute to energy savings, extending payment cycles with vendors, and only buying essentials as per existing occupancy levels.
TT Bureau: What new revenue streams will you be looking at to recover faster?
Kunal Chauhan: Hotels will focus on domestic markets, MICE, Work from Hotel concept, Staycations etc. F&B experiences will get more and more creative each day to try and build customer confidence.
TT Bureau: Being a Luxury Hotel in Bangalore, what will be the trade-off between Guest Safety and Guest Experience?
Kunal Chauhan: To me luxury hotels always offered the luxury of space, personalization, stay experiences, personalised services and personal connect. Safety and security which was kind of a given at one stage will take precedence now. I think the emphasis will be to describe our strengths in safety and hygiene standards and then talk about any other feature or aspect of the hotel. Like in our case we were already an ISO 22000 certified hotel but now we are all set to add the Bureau Veritas certification in our safety and hygiene protocols.
TT Bureau: Do you believe the Luxury Market will recover first? What kind of recovery time are you expecting?
Kunal Chauhan: We do see luxury market and hotels to recover first. But we definitely see that the recovery will start only by September 2020. However, the whole market will take another year or more to normalise.
TT Bureau: What kind of technologies for customer interface is likely to be adopted to cope with social distancing norms?
Kunal Chauhan: Luxury hotels will offer technology as a choice to ensure guests have an option to enjoy a low or no contact service experience during their stay.
The option of Self and Contactless check-in codes will be shared on the guest's mobile to register and open assigned guest rooms.
Guest's own devices will be used to access menus, service directories, digital newspapers, receive and pay bills which will reduce high touch point areas in the room.
We will also find the need for Big Data analytics to constantly determine the behaviour and preferences of guests to give them customized and personalised services.
TT Bureau: What kind of transformation and reskilling will take place for hospitality players in order to survive?
Kunal Chauhan: Adapting employees' skills and roles to the post-pandemic ways of working will be crucial to building operating-model resilience. This new way of working will be a blueprint for a long time. Hospitality in India is mostly dependant on people skills to handle and manage guests, hence this change will be tough. Employees need to work on their social and emotional skills. And now is the time when training is more crucial than ever. Training will strengthen hotels from future disruption.
TT Bureau: How is The Leela Palaces Hotels Resorts gearing up for the new normal?
Kunal Chauhan: Our primary concern is the safety and well-being of all our guests and associates. We have redefined our hygiene and cleaning protocols with the launch of "The Leela Suraksha"- a comprehensive program certified by Bureau Veritas. This is a holistic approach we have taken to elevate our health, safety and hygiene protocols with stringent measures that ensure a safe environment while you continue to enjoy our opulent and indulgent services. We're ready to welcome our guests for a remarkably safe stay, where 'caution is the new normal'.
We have also launched a few other programs like staycations/work from hotel concept for our guests to overcome the monotony at this time.