You have an astoundingly good read in the oddly named book Rumi and Kabir Consulting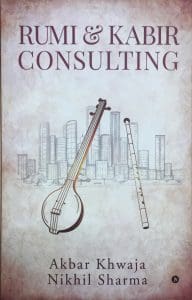 If the idea of an odd title is to arouse your curiosity…it succeeds.
Anyone who picks up this book after reading its title is already halfway a believer.
The remaining half is completed by two astute, erudite and sensitive authors who set out like masters and poets of yore, 'to talk to our hearts while they seemingly talk to our ears.'
We have mystic saints and scholars, of the 12-14th century who travel through time to share secrets of liberation with men and women of the 21st century.
I enjoyed the story of Kalp-vruksh…a parable of life's vicious cycle of want and desire.
At some point, when success feels empty and life a big vacuum, you turn back to flipping the pages of the master's universal book to search for answers.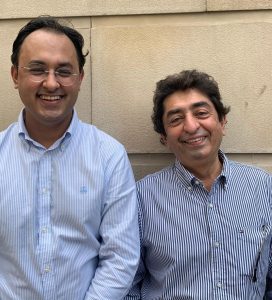 Authors Akbar Khwaja and Nikhil Sharma have done well in telling a story at a quick moving pace that belies the slow understanding of truth.
Page after page, nuggets of simple wisdom peep out…" with no comparisons, desires will wane" and ' slow down, shallow breathing is a result of restlessness, anxious thoughts and multitasking. '
The poems are a joy …
"When I run after what I want
My days are a furnace of stress and anxiety
If I sit in my own place of patience
What I need flows to me and without pain
What I want also wants me"
Turn the pages, enjoy the read. Go ahead and ask: What is the roadmap to happiness? And if the answer is still a surprise ("Close your eyes and be happy") just turn the pages and find another hidden gem to take you there.
On a final note, towards the end of the book, the authors confess to a self fulfilling prophecy: There are no coincidences, the universe planned the resources to promote Rumi & Kabir Consulting. We came here to serve and serving you is our benefit and joy. What better benefit than seeing the light in a small way, every day….
Thank you Akbar and Nikhil for this wonderful effort.