If change is the order of the day, it holds more meaning for Puneet Dhawan, as he takes over his new position as Senior VP Operations, Accor India & South Asia, in these tumultuous times.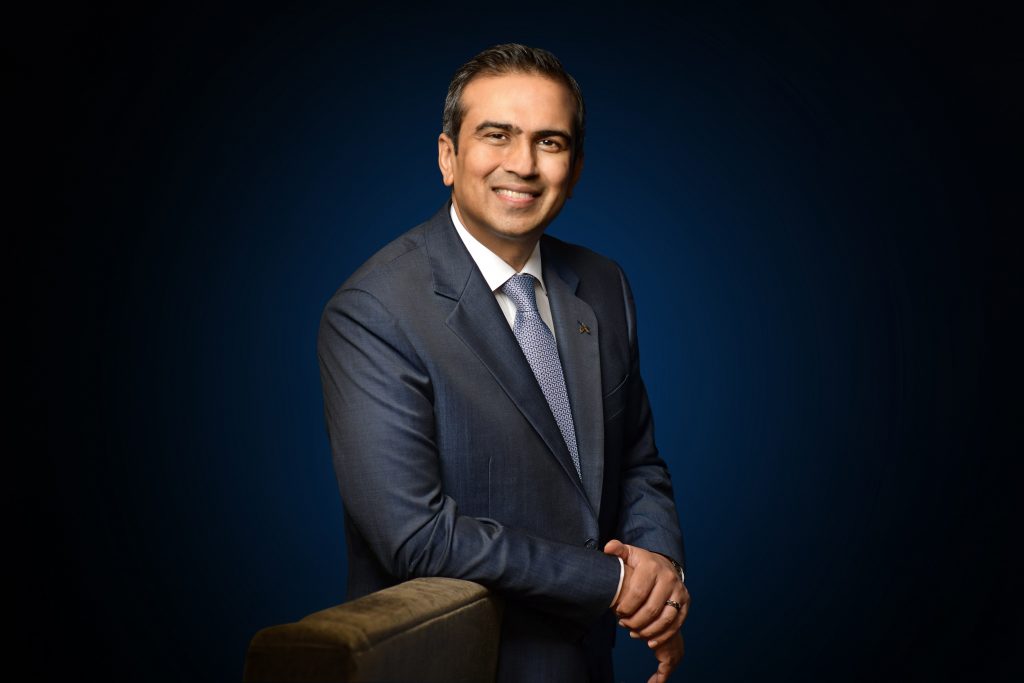 Puneet Dhawan has been entrusted to handle the group's operations and strategies to ensure Accor's continued growth momentum in India and South Asia.
Of course, Puneet Dhawan is no stranger to India. In 2012, he was the General Manager Delegate at Bangalore. Under his charge, the company launched Accor's first dual property in India – Novotel and ibis Bengaluru Techpark with over 500 rooms and six restaurants and bars.
Back in India and unfazed by the rapid pace of transition, Puneet Dhawan discusses how Covid 19 has been a catalyst for the Hospitality industry and trends likely to dominate in the post Covid era.
TT Bureau: In the post COVID scenario, what factors will determine Accor's manpower strategies to support profitable business operations?
Puneet Dhawan: COVID-19 has been a catalyst in necessitating rapid transformation of the workplace and manpower strategies for most businesses, particularly so for the hospitality Industry.
As a response, it has become necessary to reinvent the future of work and develop talent strategies that align closely to business needs in the immediate and longer term. From a talent strategy perspective, it is critical to multi skill to meet the service and innovation standards ushered in by the impact of pandemic on travel and in guest behaviour.
We see the current situation as an opportunity to innovate on the talent front while moving from a static to a more agile workforce planning approach. Reskilling and capability enhancement is the need of the hour (and beyond the pandemic) which has been well adapted in the developed economies for a long period. We are also looking at rejigging current roles into more specific skill clusters to meet business needs better as well as looking at how we look at lateral roles in driving greater talent efficacy.
Most significantly, a conscious choice of following the right company culture that sets us apart will continue to be the core ideology of our manpower strategy. A culture that demonstrates transparency, openness, empathy, trust and respect for each other is something Accor firmly believes in.
Accor launched a 24×7 Employee Wellness Assistance Plan given the stressful time we have all been dealing given changes exacerbated by the pandemic.
Last but not the least, this is also a time for extraordinary solidarity and compassion and at Accor we believe in 'Leading from the Heart'. Exemplifying this is our "ALL Heartist®️ Fund", a €70 million Covid-19 special purpose vehicle to assist employees in financial distress, which has benefitted more than 30,000 employees all over the world.
In India, more than 2,000 employees have been supported and over 800,000 USD has been disbursed to provide assistance to those suffering hardships due to Covid-19 disruption.
TT Bureau: Hospitality businesses are expected to make substantial changes to their operations in the COVID-19 business environment. How are you responding to these changes?
Puneet Dhawan: In the current environment we believe the ultimate determinant of guests returning will be health and safety. As a global leader, Accor has a distinct advantage in this area with initiatives such as ALLSAFE, our stringent safety and cleanliness guidelines developed and vetted by Bureau Veritas.
In addition, we are providing a series of 'contactless' experiences amid digital innovation which include replacing physical menus and adopting contactless payments to name a few. Accor is innovating at every step of the way to ensure zero contact from the time a guest books a room, to check-in and check-out, including food and beverage experiences.
Every crisis is a catalyst for change! Some changes as it relates to technology enhancements will be permanent, especially if they enhance guest experience or bring in efficiencies.
At Accor, we are embracing change, and firmly focussing on recovery. We are driving innovative campaigns, partnerships and offers to encourage guests to travel and stay in our Hotels.
We have partnered with IndiGo's 6E Rewards Program across India. This partnership offers Accor and Indigo's guests the opportunity to earn rewards while enjoying world class hospitality and impeccable food offerings at Accor hotels. Additionally, we are associating with Vistara Airlines for our "Welcome Back family Program" to treat our trusted travel advisors on a full familiarization program.
We have initiated domestic campaigns and collaborated with like minded brands to better enhance our offerings. We are soon launching "For the Love of Travel, For the love of Now" campaign inviting travellers to live the moment and enjoy "new now".
Continued focus on innovation in food and beverage segment through newer avenues which our hotels discovered during lockdown. Our hotels forayed into takeaways, delivery and for the more adventurous and budding Chefs we have curated DIY kits.
Many of our hotels have been offering 'Work at Hotel' by providing a safe, alternative working space to individuals and organizations looking to work remotely in a healthy and reliable environment. We also have 'Workcation' packages for our guests.
Our hotels are also extending curated customised wedding packages to match the evolving requirements of the guests.
TT Bureau: What are key hot button issues for hotel management agreement negotiations during the Covid and post Covid era?
Puneet Dhawan: We believe there are no "red hot button issues" for hotel management agreement negotiations in the post Covid era. From an operator perspective, our focus has always been to drive compelling value for our owner partners and being the best in every segment we operate in.
While agreement fundamentals for long-term hotel contracts have not changed, owners will look at their operator's response and adaptability during the crisis towards the business – its owner partners, customers, associates including but not limited to financial controls, crisis management and support. Some of us have stood out from the others in trying to protect the business to the extent possible.
Changes we expect to see as a part of these negotiations are summarised as below:
The Operator's focus on learnings from this pandemic towards hygiene & health, agility in revenue generation, more effective cost management, more efficient operating structures for now and to preserve the business going ahead.
As COVID-19 pandemic is changing guest behaviour, owners will also turn to operators for continued innovation on development activity – closer integration around product and operations from the get-go and tighter controls on project costs.
Purely from an Agreement perspective, owners and operators may want to detail the impact of similar pandemic situations on operations, business plans, agreement provisions, insurance requirements and performance provisions if any.
Informed investors and owner partners will think through learnings from the pandemic as part of the operator selection process and due diligence. This will potentially trickle to first time owners as well and something that industry experts and advisors will consider.
As a leading global operator built on years of development and management expertise, Accor is well positioned to tackle any situation that arises. We are focused on being increasingly agile with streamlined decision-making allowing us to drive innovation at every level as well as system-wide efficiencies for the benefit of our owners.
For more Interviews