The 10-day long festival that is Ganesh Chaturthi celebrates the birth of Lord Ganesha with great happiness, joy, and zeal. On this happy occasion, prayers are sent up to Lord Ganesha for prosperity, good fortune, and wisdom.
As Lord Ganesh is honoured as the God of wisdom, good fortune, prosperity, and the destroyer of all evil, Ganesh Chaturthi is also known as Vinayaka Chaturthi or Vinayaka. The festival begins on 'Chaturthi' when people set up the statue of Lord Ganesha in their homes and temples and pray and ends with 'Anant Chaturdashi' and Ganesh Visarjan.
Lord Ganesh is believed to love sweets like Modak, Nevri, Rawa ka Laddu and so the festival has many delicious sweets as celebrations.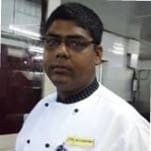 On the occasion of Ganesh Chaturthi, we are delighted to share with you authentic recipes of sweets that are made to celebrate the festival like Modak, Nevri and Rawa ka laddu by Suvashish Mukherjee, Cidade de Goa – IHCL SeleQtions.
These delectable delights are commonly prepared in Goan homes during this festive season. Try the recipes and delight your family!
MODAK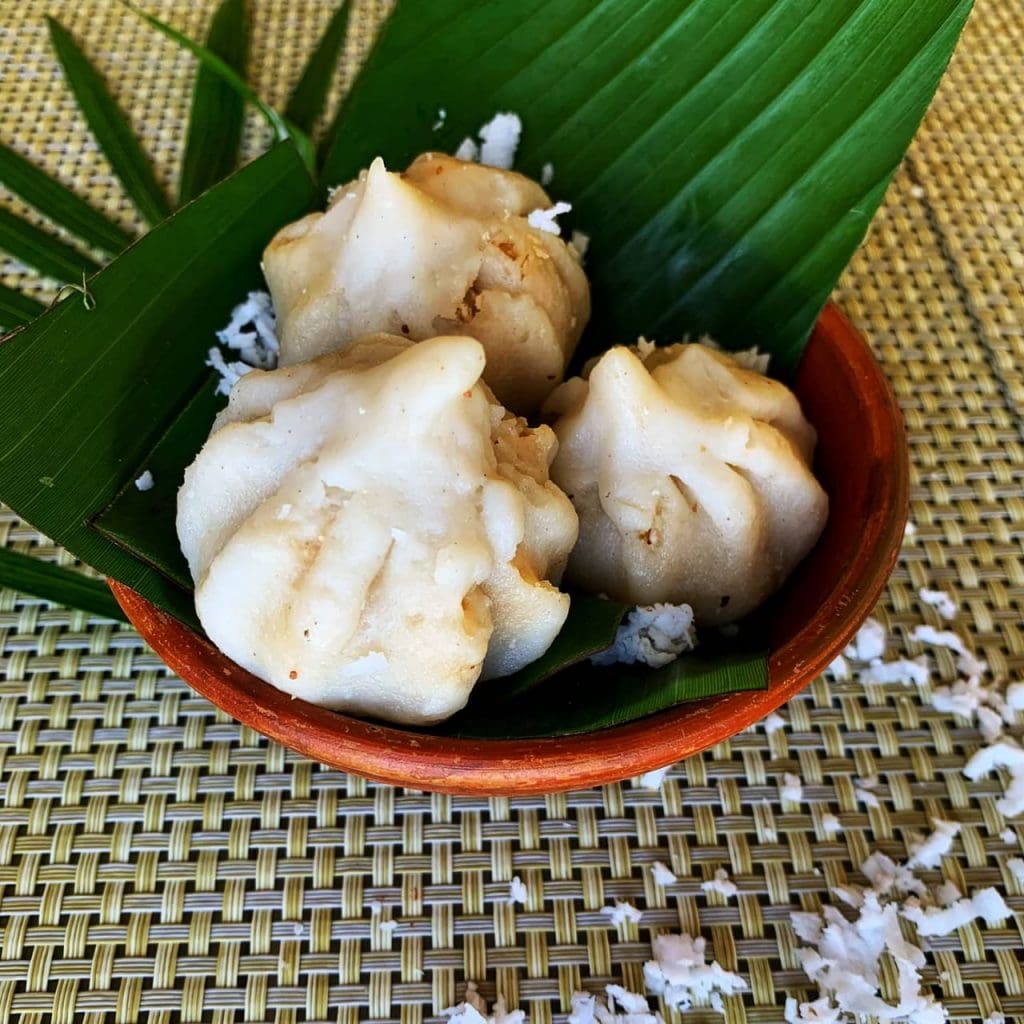 Ingredients
Rice Flour – 250 gm
Jaggery – 50 gm
Fresh Coconut (grated) – 150 gm
Cardamom Powder – 5 gm
Water – 100 ml
Salt – 5 gm
Procedure
Make a dough out of the rice flour with warm water.
In a separate pan mix jaggery, cardamom powder, grated coconut and keep a side.
Stuff the mixture in small balls of rice dough weighing 10 gm each.
Mould the small balls of dough in modak shape.
Steamed the modak for 20 mins.
Serve hot.
NEVRI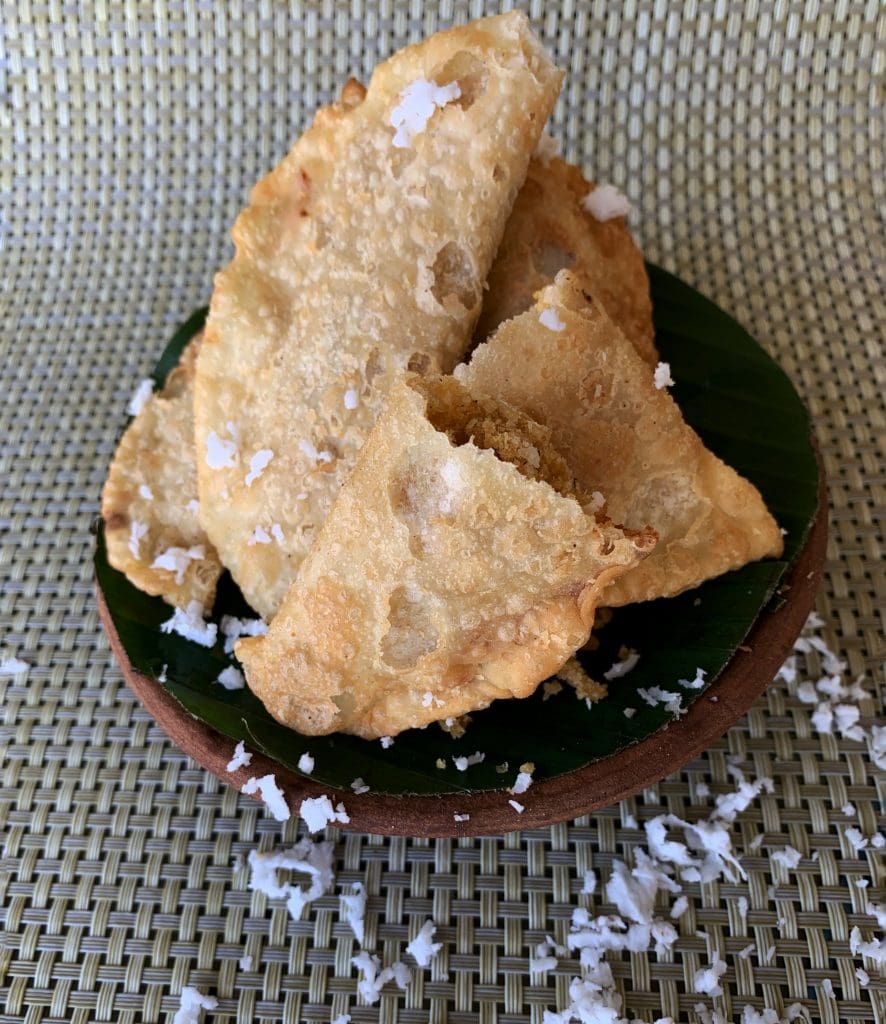 Ingredients
Maida – 500 gm
Salt – 5 gm
Ghee – 30 gm
Semolina – 100 gm
Oil – 850 ml
Water – 250 ml
Cardamom powder – 5 gm
Sugar – 20 gm
Procedure
Make a dough from maida, salt, ghee and water.
Dry roast semolina in a pan, add ghee and sauté. Add sugar and cardamom powder and keep aside for cooling.
Roll small balls of the maida dough and flatten each one, similar to making a poori.
Stuff one half of the flattened dough with semolina mixture and fold the other half over the stuffed mixture. Seal the edges.
Deep fry the nevri and serve hot.
RAWA KA LADDU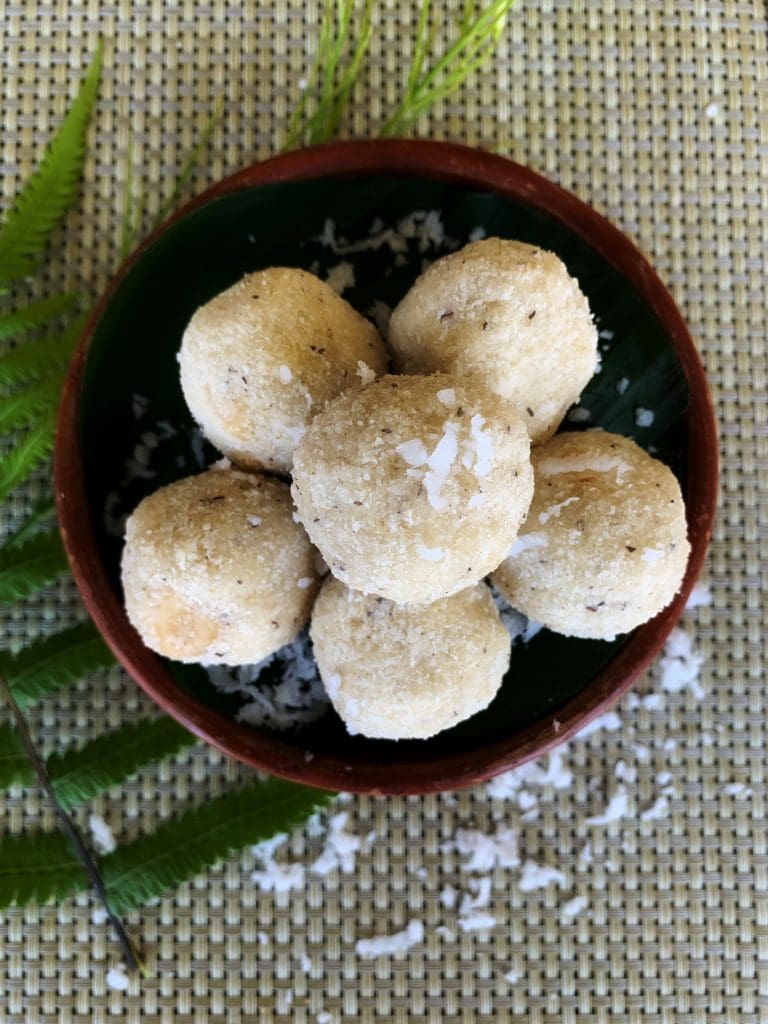 Ingredients
Semolina – 500 gm
Cashew Nuts (chopped) – 30 gm
Almonds (chopped) – 30 gm
Sugar – 100 gm
Ghee – 50 gm
Cardamom (powdered) – 10 gm
Dry Coconut Grated – 10 gm
Procedure
Heat oil in a pan.
Sauté almond and cashew nuts.
Add semolina and sugar.
Add cardamom powder.
Sauté all ingredients for 15-20 minutes.
Note that semolina should be crisp.
Keep the mixture aside to cool.
Make rolls in the shape of laddu (8 cm diameter) and keep aside to set.
Serve cold with tea.
Read more: Blog