Taj Lands End, Mumbai presented an exclusive Rendezvous with the magician of words Javed Akhtar for the launch of Jadunama by Arvind Mandloi – a unique book on his life and times – at Garden View.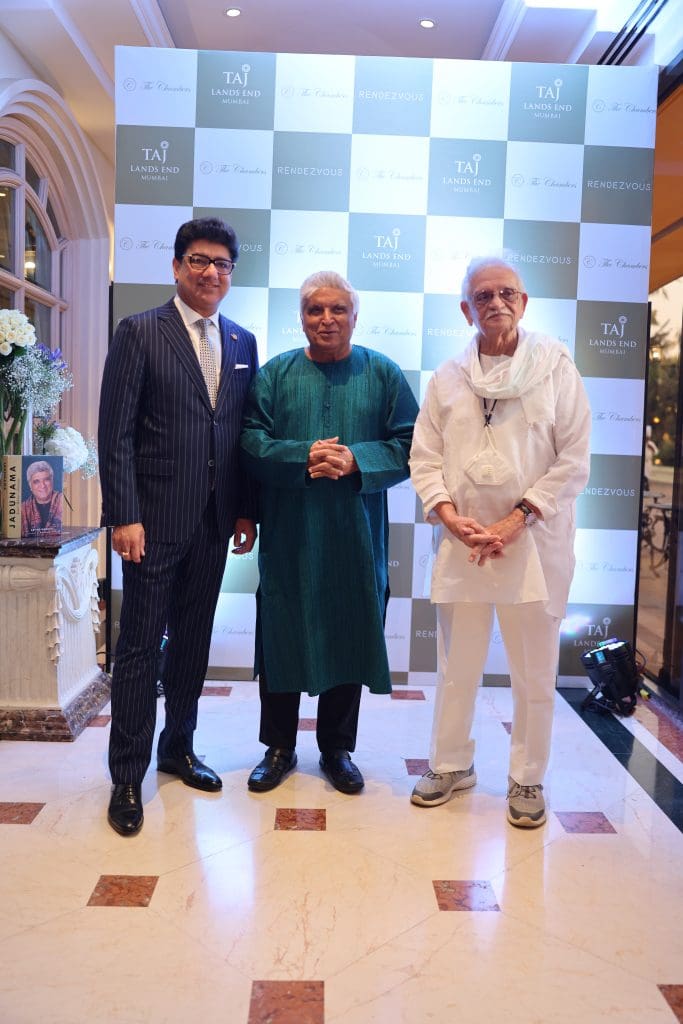 The event was the perfect mix of grace and warm hospitality at Taj Lands End, Mumbai with classic elegance in a contemporary setting. The enlivening literary evening with the legend Javed Akhtar in conversation with Dr Rakhshanda Jalil in the presence of Gulzar Sahab was insightful and memorable.
To celebrate the launch of the book, the evening saw a wonderful gathering of guests including Farhan Akhtar, Shabana Azmi, Tabu, Dia Mirza, Farah Khan, Ashutosh Gowariker, Subhash Ghai, Rajkumar Hirani, and Shaad Ali to name a few.
Filled with rarely known information and delightful anecdotes, Jadunama opens a wide window into Javed Akhtar's life journey, as it steadfastly refused to follow a timeworn narrative, or take any well-trodden path.
Propelled by the winds of humanism, Javed Sahab is like that ship sailing in the sea that has cast its anchor in the many ports of the time. Having reached far along in life and even though he has achieved whatever there is to achieve, Javed Akhtar firmly believes that where one has reached cannot be one's destination.
The destination is always a little further ahead and as long as it is further ahead, one is alive, one is moving forward, as aptly summed up this 'sher': "Hamare Shauq ki inteha hai qadam rakha ki manzil rasta this."
Rendezvous – a collection of curated events based on three pillars – Epicurean, Engage and Entertain –providing a collection of experiences from culinary delights and drinks, moderated panel discussions and performances by the best in Art & Culture, Music, and Stand-Up Comedy.
Read More: Latest