JW Marriott Mussoorie Walnut Grove & Spa announced the newest member of its celebrated crew, Chef Amitesh Virdi, who has been named as the hotel's new Executive Chef.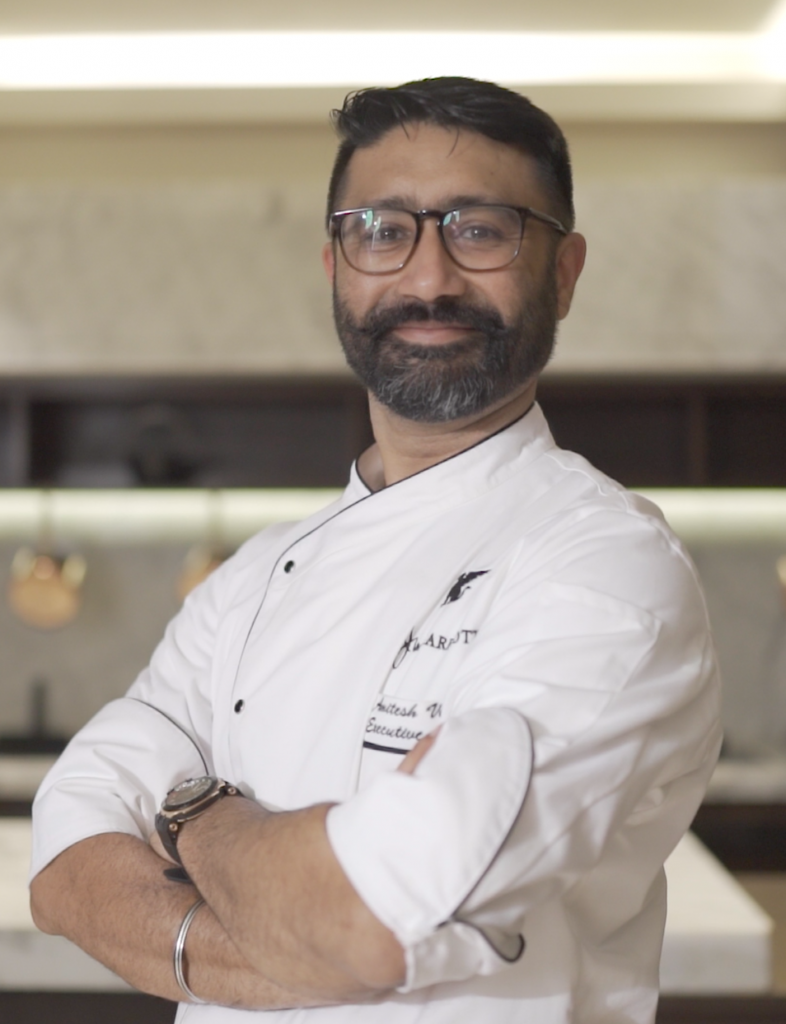 With over 19 years of experience under his chef's hat, Chef Amitesh has already built a recognisable reputation for himself in the industry.
He has donned the apron at some of the most renowned hospitality and culinary establishments in the country like Grand Hyatt Delhi, Hyatt Regency Mumbai, Grand Hyatt Mumbai, JW Marriott Juhu Mumbai and JW Marriott Sahar Mumbai. He has also held the baton at a popular Indian restaurant chain, Punjab Grill, as their Brand Chef, handling up to 10 restaurants for Western India and the South India region.
With this melting pot of experience to his credit, Chef Amitesh is a master of many cuisines. This makes him the perfect ingredient for this position at JW Marriott Mussoorie.
Whether it is stirring together Chinese, Japanese and Thai delicacies at Teppan, the hotel's Pan-Asian outpost, or it is putting together the most delicious Mediterranean and Italian creations at the hotel's outdoor restaurant, Wisteria Deck—Chef Amitesh comes with the passion to bring his unique flavour and creativity to every kitchen, including to the local Himalayan trout served fresh at the hotel's speciality seafood restaurant, Trout House Grill and Bar.
From local favourites to international indulgences, the hotel is excited for you to witness the Chef craft the most unforgettable culinary memories, as well as cultivate a team that promises above and beyond the ordinary.
Apart from his qualifications in food management and safety and his culinary genius and leadership skills, his philosophy towards food and hospitality is also resonant with that of the hotel, in that he believes good food and hospitality is the most important connecting bridge to people, places and memories.
This forms the most ideal synchrony with JW Marriott Mussoorie since most of the hotel's greatest celebrations and moments are related to food, with guests reminiscing about it long after the last bite. The hotel is known for crafting innovative and unique experiences around its food and hospitality that Chef Amitesh will bring his fine-tuned flourish to abundantly.
Chef Amitesh holds home-made food, traditional recipes and local farm fresh produce close to his heart as well. He appreciates the making of a recipe and the method of how certain foods are cooked in a special way.
In the Chef's opinion, it is more profound than the nuances of flavour alone, and there are many contributive factors like weather conditions, topography, and the history of a place that influence people's habits and traditions with food.
Chef Amitesh respects the authenticity of age-old secret recipes that have been handed down through the generations. However, he also balances this with the idea of having an unlimited mind, looking forward to the future of food, embracing new technologies and techniques, and exploring new and healthier ways of cooking and evolving along the way.
Chef Amitesh explains, "Following a single-track approach will only limit the human mind from developing. I seek to achieve a balance between creating new flavours and cooking with traditional recipes. I believe we must always remember our roots and where we come from to be able to create new legacies and reach even greater heights."
Three things you didn't know about Chef Amitesh
Apart from donning his chef's whites, Chef Amitesh has an eye for photography, a love for travel and a true appreciation for nature's bounty. He enjoys taking pictures of people, capturing their emotions, learning about new cultures, eating local foods and observing varied lifestyles of the world.
Now standing at the helm of the hotel's kitchens and dining rooms, Chef Amitesh Virdi is prepared for you to experience a new kind of magic through the journey of food, flavour and unforgettable moments at JW Marriott Mussoorie Walnut Grove & Spa.
Read more: Appointments