The Sahib Room & Kipling Bar, an award-winning signature Indian cuisine restaurant at The St. Regis Mumbai presents 'The forgotten home recipes of Chef Asif Qureshi' showcasing the classical grandeur of the Awadhi cuisine and beyond.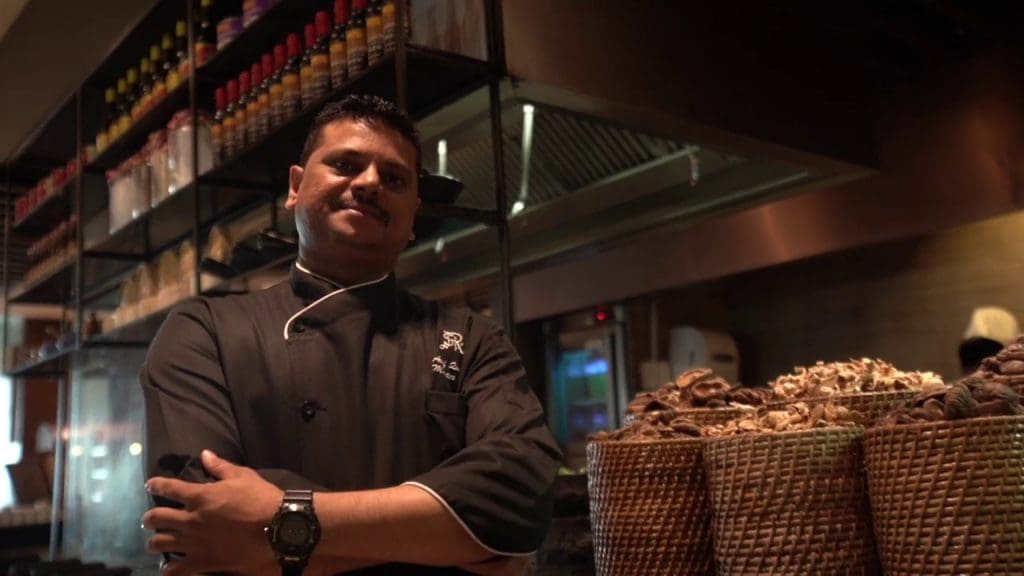 Being born in the respected family of chef's The Qureshi's, the Journey of Chef Asif Qureshi started from his home with his Ammi Jaan, much before he started learning under the Ustaads. His family food Philosophy simply put is…. The simplicity of Lucknowi food is most important, the simpler the food is the more difficult it gets to achieve it.
Celebrating Chef Asif's Home Recipes are appetisers such as Silbatte Ke Paarche ( Sliced Lamb with cardamom powder & hung curd, griddled), Mutton ke Champaaiyan ( Tender lamb chops marinated with chili paste & cloves, Fig puree, cooked in the clay oven), Chowk Ki Tikki ( Pan Seared Potato and Morel cake). The mains consists of Bharwan Turai ( Ridged Gourd, stuffed with onion seeds, fennel, served with a slow-cooked gravy), Dum Ka Karela ( Stuffed Bitter gourd, slow-cooked with Indian Spices), Thande Masale Ki Macchi ( Freshwater fish cooked with, cardamom, fennel, and Hung Yoghurt), Aminabadi Biryani ( Long Grained Basmati Rice cooked with young Lamb and Mace flavored MeatBalls) amongst the others.
Guests can scan the menu digitally by using the QR codes and place an order of the dishes with the server. Social distancing is maintained between tables while all guests are also encouraged to maintain a safe social distance.
With Marriott International's initiatives, the hotel follows enhanced safety and hygiene protocols at every stage of a guest's journey. The renewed dining experience has been thoughtfully curated, keeping in mind a contact-less experience.
Read more: News