Chef Balvinder Lubana has been appointed as Executive Chef at the Complex Property – Hyderabad Marriott Hotel & Convention Centre & Courtyard by Marriott Hyderabad.
Chef Balvinder Lubana comes with 13 years of rich experience in the hospitality industry, having worked with a host of Indian & international luxury hotel chains including Oberoi, Taj, Marriott, and Hyatt Hotels.
During his tenure in the industry, Balvinder has acquired vast culinary expertise under the guidance of the finest chefs of the culinary world.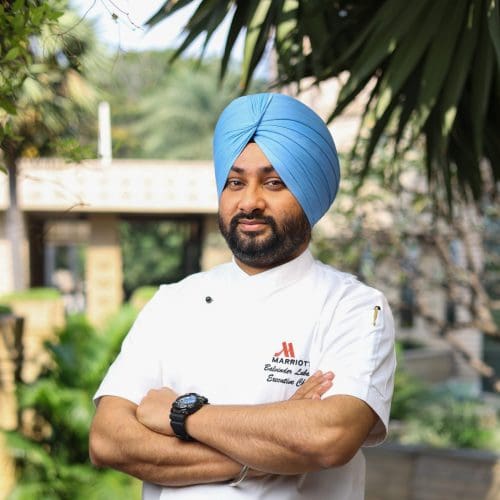 Raised in Lucknow, his passion for food was inspired at a very young age, with his mother being one of his biggest mentors. Chef Balvinder Lubana graduated from the Institute Of Hotel Management Catering Technology And Applied Nutrition – Meerut in 2008. His career began with The Oberoi New Delhi.
In his last assignment, Balvinder was Executive Chef at Courtyard by Marriott Gurugram Downtown.
In his current role, he will be heading the kitchen brigade at Marriott Hyderabad & Courtyard by Marriott Hyderabad overlooking the operations at all the F&B outlets as well as introducing his signature styles and flavours.
When not donning his chef coat, Executive Chef Balvinder Lubana loves spending time with his family – whipping up new delicacies, traveling, and is also a big movie buff.
Read More: Appointment