The Ritz-Carlton, Pune announced the elevation of Chef Bhushan Sawant as Executive Sous Chef.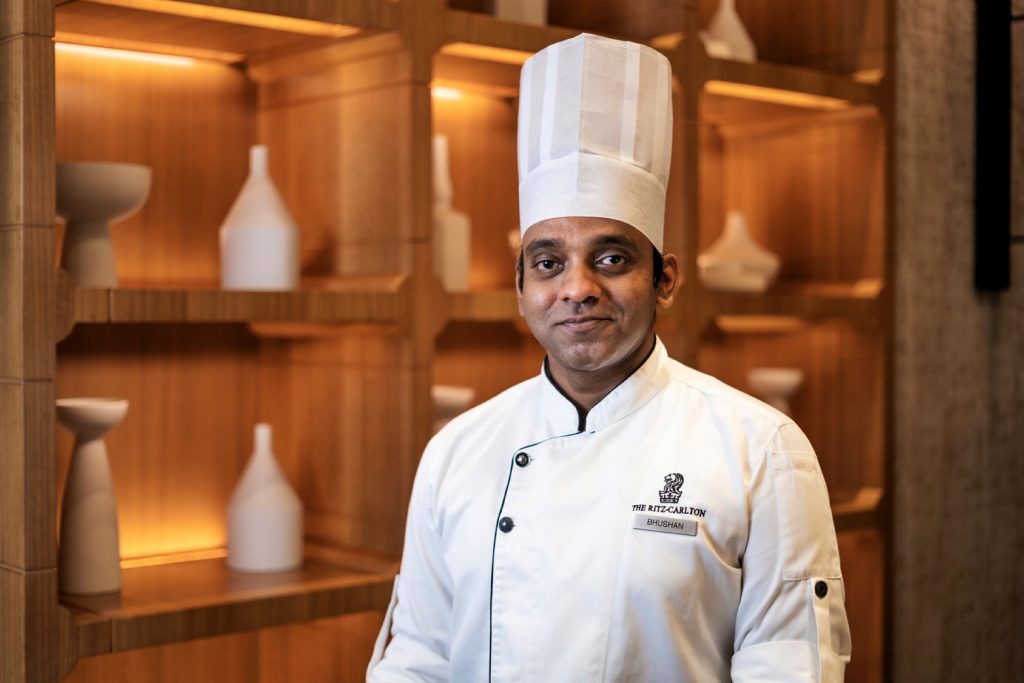 Chef Bhushan Sawant has been a key member of the culinary team at The Ritz-Carlton, Pune, since January, 2020. Throughout his star-studded career, Chef Bhushan has continually devoted himself to the pursuit of perfection in every unconventional flavour combination, thus resulting in indelibly memorable dishes.
Bhushan comes with 19 years of experience in managing the preparation and service of different cuisines in café style, all-day dining restaurants, banquets, and fine dining restaurants in luxury hotels like The Ritz-Carlton, JW Marriott, Four Seasons, and Oberoi Hotels. Known to be well versed in opening and managing stand-alone restaurants, Bhushan is exceptional with guests.
Bhushan graduated with a B.Sc. in Hospitality and Hotel Administration from the Institute of Hotel Management, Goa in 2003. During his tenure at The Ritz-Carlton, Pune he has been instrumental in curating menus for niche events for social and corporate guests, and substantiating unique culinary visions with expert craftsmanship.
He hopes to continue redefining trends and culinary strategies for exceptional guest experiences that the Hotel is known for. In his free time, Chef Bhushan enjoys playing video games and test-driving fast cars.
Read More: Appointments