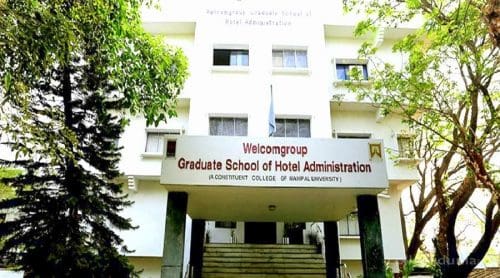 Today's Traveller invites Chef K Thirugnanasambantham, Principal,
Welcomgroup Graduate School of Hotel Administration to share his insights on taking education and practical experience to the next level and how to ensure that the graduating students are not just job-ready but life-ready.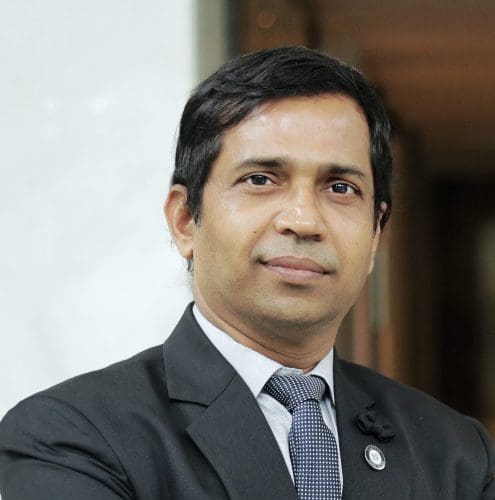 Today's Traveller: How do you see the future of jobs in the hospitality and travel industry?
Chef K Thirugnanasambantham : Even under the current scenario of the COVID 19 pandemic, irrespective of the temporary slowdown of business in tourism and hospitality due to the ongoing Covid-19 pandemic, there's always wide and ample scope of a great career in the coming years, full of newer opportunities.
With the huge rush of patients to hospitals and the tertiary sectors, we foresee an increase in opportunities in the medical field for hospitality students in hospital administration in areas like front desk, customer service, managing accommodation operations, etc.
More openings are expected in hotels and restaurants with new job positions like 'Hygiene Manager', openings in all other tourism and allied services, retail, mixed-used commercial services, aviation, general customer care and logistic services, serviced apartments, hospitality services for cruise liners, railways and many such service-based commercial ventures including technologically-driven on-line services and products.
As you are aware, many Indian Chefs are doing well in promoting Indian cuisine across the world. Our cuisine is vast, scientific and with tremendous diversity and ethnicity. There's a big rise expected in demand for Indian cuisine across the world.
Today's Traveller: In what ways can new AI applications and VR be adapted to create successful e-training models in digitalized classrooms?
Chef K Thirugnanasambantham : Technologies such as artificial intelligence (AI) and virtual reality (VR) are rapidly expanding opportunities for teaching and learning, and they are giving college administrators new and different ways to track student outcomes (Learning).
Software like MS-Teams wherein faculty members can get real-time data, class time spent of the student and the class engagement, enable us to target teaching according to students' needs. Attendance in classrooms need not be only on attendance registers anymore. Students may use biometric tools to ensure recording their presence in the classroom.
Software like CESIM and OPERA PMS are already making our student's industry-ready and taking the education and practical experience to the next level. In WGSHA, Students participate in Interactive Hotel & Restaurant Management Simulation Game from CESIM hospitality which focuses on running a hotel and a hotel restaurant.
Also, the students use Micros Opera Property Management System in Front Office training which has identification tools of active debit cards and credit cards of the guest, or room allotment history which alerts the user on being careful on the same room allotment, etc. which help the students to learn on how to serve their guests better.
During their training in the industry, the students are exposed to several AI applications like face recognition of repeat guests, analyzing guest requests and creating a database of guest preferences in areas like food options, ingredients related recommendations, room category, views or even minute details extending to pillow options etc. are all there for them to use and understand.
Virtual Reality can be used in colleges like ours for showing hotel layouts, guest rooms or even live cooking or live baking in those virtual classes.
Today's Traveller: With employment being technology-driven over the next two decades, what new skills need to be imparted to students to remain employable.
Chef K Thirugnanasambantham : In the current scenario, students are expected to be proficient in all kinds of digital and online applications which would connect them with their guests. Competence in Facebook, Instagram live streaming of virtual activities, Vodcast, Podcast, webinars and blogs are just some of them.
But the importance of knowledge and skills in Food Production, Food & Beverage Service, Front Office, Accommodation Operations, and Management Studies will never go down as the industry lives by those skill sets always to satisfy the guests.
Having the right attitude, contextual knowledge and appropriate techniques in hotel management operations with due consideration of health and safety, cultural, societal, legal and environment will also help them in gaining reputation.
Students must develop research acumen too to identify and solve business problems with the hospitality and management principles learnt, and apply them in day to day work as a member, and as an efficient leader of the team.
Hospitality always requires a unique mix of skills. Along with operational skills, they are also expected to display adequate skills such as problem-solving, critical thinking, emotional intelligence, maintaining professional and ethical standards and leadership.
Today's Traveller: In what other ways will teaching and education change?
Chef K Thirugnanasambantham : Various digital tools need to be used for continued teaching, learning and student engagement. In WGSHA, we have already begun our efforts in online education due to the COVID 19 pandemic which disrupted our regular classroom and laboratory-based education. The following may guide the readers on the requirements in future too:
Subscribed version of Microsoft Teams or other suitable platform for online classes
Share Point, OneNote, Breakout rooms tools of Microsoft for student collaboration and engagement in small groups
Game-based learning through online platforms such as Kahoot, Bingo, Puzzles etc.
Usage of Social Media tools for live demonstrations of practical sessions, E-Webinars for specific subjects, webcast etc.
Virtual cooking classes as part of curriculum delivery.
Live cooking demos webcasted through Facebook and Instagram.
Interactive Hotel & Restaurant Management Simulation Game from CESIM hospitality which focuses on running a hotel and a hotel restaurant.
Student enrolment in MOOC certification programs hosted by Coursera (subscribed by MAHE, Manipal), and edX.
Remote access to all library e-resources being provided to students. Link and access code shared with all the students.
E- Study materials including course packs, lesson plans, class notes, presentations, e-books, manuals and class recordings were uploaded for each subject module by faculty in Microsoft Teams platform which were accessible to all students in each class team / channel
E-books were shared with students through cloud storage.
Regular Feedback on online sessions, expert talks and e-Webinars through Microsoft Teams and Google Platforms
Today's Traveller: Is the role of teachers as motivational leaders more critical today than ever before?
Chef K Thirugnanasambantham : Agreed. Today's teachers are also mentors for the students. The students often make their teacher's role models and it's absolutely essential that teachers understand that and speak and deal with students with utmost care and empathy. The teachers' job doesn't end in classroom teaching alone.
Students do undergo peer pressures and living issues which are part of their growing up, which may lead to a certain amount of stress and on some occasions confusion and depression, if not handled properly. Their immediate environment is of extreme importance. In some cases, their own family environment may also keep them under pressure and depression.
WGSHA and MAHE understand this very well and have taken several steps with facilities being provided for the students to overcome such stress at various levels of mentoring.
Mentoring / Counselling is provided at various levels, the first level being from the faculty as advisors for their academic and other issues. if the student needs professional counselling, a professional Student Counselor is also available at the university, to listen and provide support and guidance to the student-facing academic, general, living and personal issues. At the higher level, clinical counselling support is provided by the Psychiatry department of Kasturba Hospital / Kasturba Medical College to the students who require such clinical help.
The university appoints faculty members as Teacher-Guardians for students under its mentoring scheme, with the objective of enabling newly joined students to get accustomed to the campus life and the course and also to facilitate poor performers at any stage of their courses.
Several personality development workshops are conducted by the college to students of all courses of WGSHA, as additional support to students' overall growth. In addition, the visiting dignitaries of industry experts and academicians, meet our students in 'up close and personal' sessions where the students talk feely with the industry representatives to clear their doubts and inhibitions towards any aspect, they have encountered during their training period.
Students are continuously engaged in sports and events keeping them healthy in mind, body and spirit. Several festivals are celebrated in the hostels throughout the year and many cultural functions are often held where students demonstrate their talents.
For fitness, physical and mental well-being, the university has provided a six-level, centrally-cooled indoor sports complex named Marena for the use of students and staff, facilities provided include a 200-metre jogging track, gymnasium with cardiovascular equipment, weights, strength training and flexibility machines; four squash courts with a viewing gallery; basketball court, five badminton courts; a playing area for futsal (five-a-side soccer); a cricket bowling machine; a kinesis circuit system and five enclosures for simulation games; a sauna and steam bath.
Students are also covered with a one lakh rupees' medical insurance (Medicare) for medical ailments and admission at the Kasturba Hospital located within the campus. The super-speciality hospital provides medical services round the clock.
Read more: Education