Chef Parvinder Bali, Corporate Chef, The Oberoi Centre of Learning and Development presents a unique Kashmiri culinary offering at Frangipani at Trident Nariman Point, Mumbai from 13th February to 21st February 2021.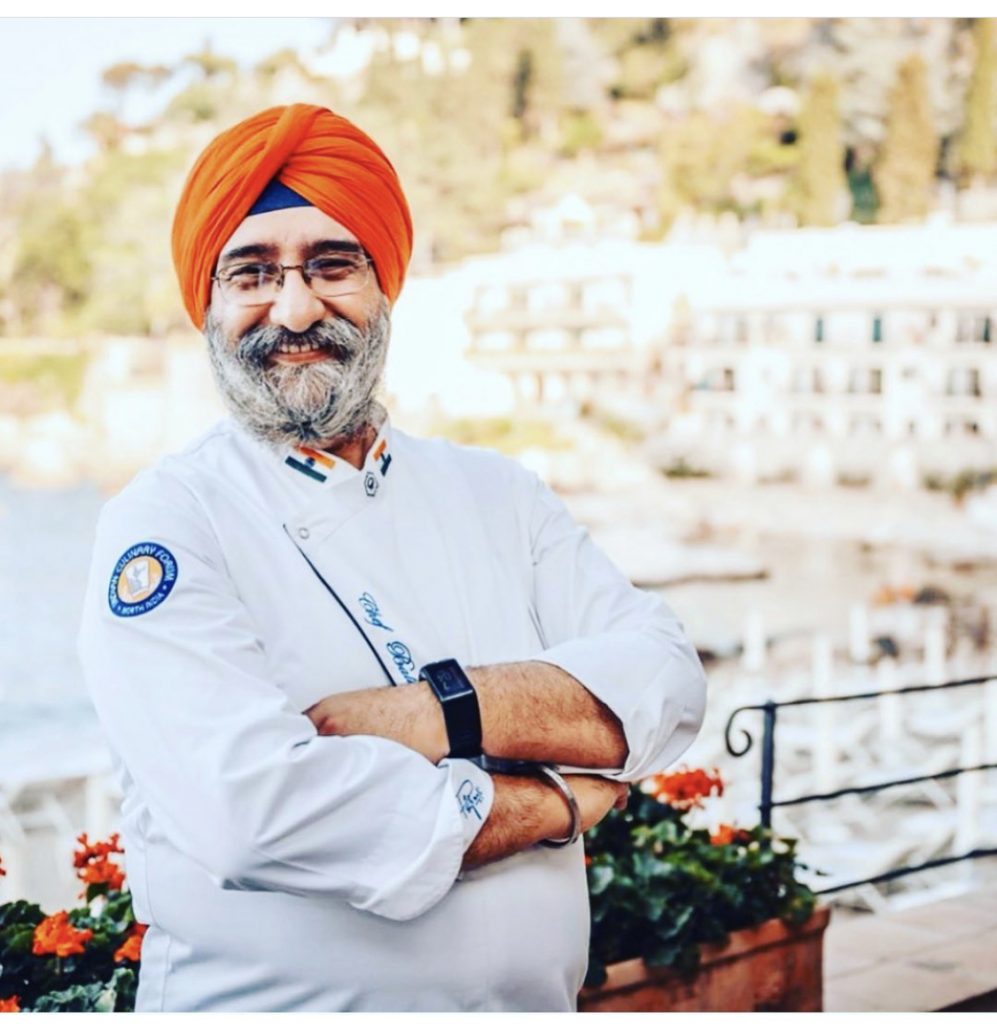 Chef Parvinder Bali brings his vast experience, knowledge and authentic recipes to offer guests at Frangipani, a 'The Taste of Paradise'.
Kashmiri food is mild in taste and rich in flavor with high use of hot spices like cardamom, fennel, ginger, cinnamon, cloves, and saffron. Influenced by Mughals, Kashmiri cuisine is predominantly non-vegetarian, with mutton, chicken or fish used as prime ingredients but there are a few delicacies for vegetarians too! Kashmiri delicacies are a treat with the use of ghee and dry fruits, especially in the preparation of curries. Kashmiri rice or pulao is very aromatic and light. Popular lip-smacking desserts from the Kashmiri cuisine are the Phirni, Shufta, Panjeeri, Shakar Pareh, Kasaar, Sevaiyyan, and many more.
Who else can understand the finer nuances of Kashmiri cuisine except for a native of Kashmir, which is what Chef Parvinder Bali is. Hailing from Baramulla in Kashmir, Chef Parvinder Bali graduated from the Institute of Hotel Management in Kolkata in the year 1993 and joined The Oberoi Center of Learning and Development to build his career in the kitchens with The Oberoi Group of hotels.
He recently represented India in the World Skills Competition in Leipzig as an expert. He has worked with world-renowned MOF pastry chefs like Stephane Treand, Stephane Glacier, Jean Francoise Arnaud, Sebastian Chevalier, Martin Lippo, and Fredrick Morceau. Chef Parvinder Bali has also authored five books, which are prescribed textbooks for catering colleges in India, Kenya, Nepal, and Malaysia.
Menu highlights :
· Gadh Munjh (Fish simmered with knol khol, a typical preparation of Wazwan)
· Kokur marchwangan Korma ( Chicken cooked in a gravy of Kashmiri chillies, fennel, cinnamon and coriander)
· Roghanjosh (World's famous curry of spiced lamb, unique of its kind with red chillies, yoghurt, cinnamon and fennel)
· Gushtaba (Pounded lamb meat balls in a yoghurt gravy with spices)
· Rista (Pounded lamb meat balls flavoured in a cinnamon & red chilli gravy)
· Shabdegh (Lamb koftas, lamb shanks and boti braised with turnips, saffron and brown onions simmered overnight in sealed pots)
Read More: Food Voyager