The St. Regis Mumbai announced the joining of Chef Raymond Wong as the new Master Chef Asian at By The Mekong, the award-winning Oriental dining venue at The St. Regis Mumbai.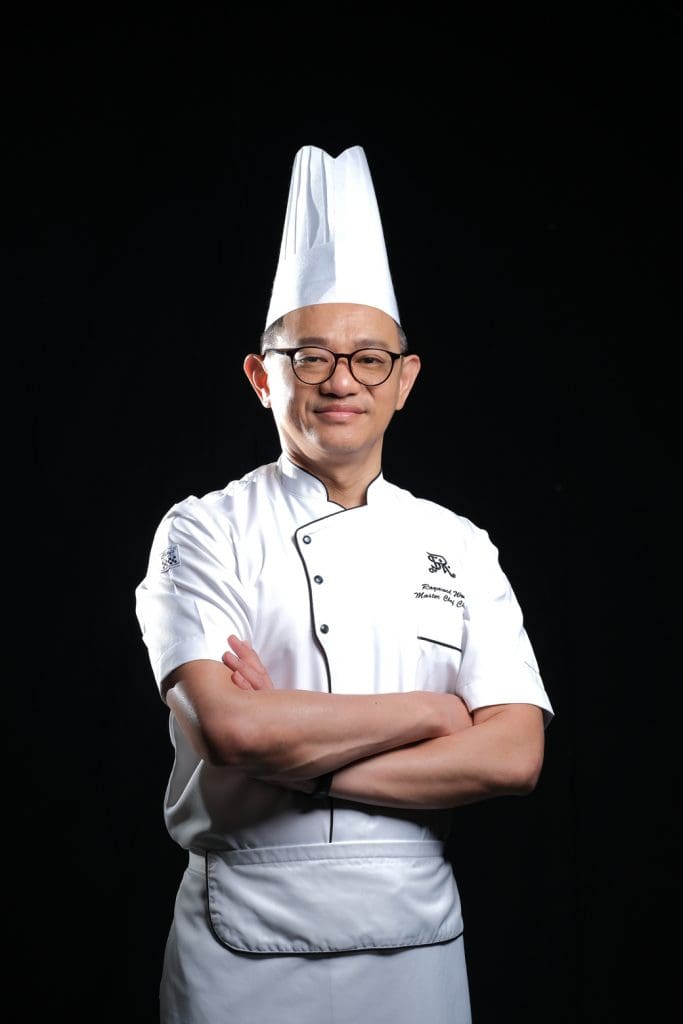 Chef Raymond Wong brings with him over 28 years of rich culinary experience in addition to his South East Asian roots. He trained in Asian cuisine, specializing in Asian, a cuisine that is a favorite in India.
Chef Raymond Wong started his career with stand-alone restaurants. Soon he moved up the ladder, adding to his experience, the chance of helming venues in leading hotels like Radisson, Conrad, and Novotel.
With a gold medal award from The World Golden Chef Competition 2010 under his belt, Chef Raymond Wong lives his life with simplicity and fortitude. His mantra in his words is: "I enjoy working in the world of food and the satisfied smile of my guests after a hearty meal is my most precious reward. I love to take on new challenges to explore the new and wear my chef whites with pride and joy."
More about Master Chef Chef Raymond Wong
As a young lad, Chef Raymond Wong spent time listening to his father's sage advice on following his passion for travelling the world. Hospitality was the perfect backdrop and he started his career as a chef at the tender age of 16, working towards his passion. At age 20, Chef Raymond Wong got his opportunity to start his ambition of seeing the world as he took up his first-ever international role in Brunei. There was no looking back for him. He spent the next two decades living his dream, traveling and honing his skill with each role.
With his South East Asian roots, Chef Raymond Wong trained in Asian cuisine, specializing in Asian, a cuisine that is a favorite in India. He observed his mother keenly in the early years of his career, a role model who created delicious and authentic meals for the family and a de facto cost controller of the kitchen. Her training and input proved invaluable as he moved up in his career over the years.
He started his career with stand-alone restaurants where he got opportunities beyond the realm of culinary. English, a much-needed language for global travel, was his focus as he embarked on a role with Dragon Palace Restaurant in Mauritius. This appointment changed his course as he was given charge of the venue at the age of 25 and the opportunity to learn spoken English which he mastered in no time. He also fulfilled his zest for travel with a ten-year stint with Star Cruises, as he continued keeping up with the latest global food trends.
Chef Raymond Wong soon reached the Indian shores joining Hakkasan Group, consulting as Head Chef with a Pan India roll. Post his stint here, he joined Marriott International's Autograph Collection in Baku, Azerbaijan. His prowess in Asian and Asian cuisine in his varied roles over the years soon led him to The St. Regis Mumbai, where he will lead the culinary team of the very popular specialty restaurant – By The Mekong.
Chef Raymond Wong's sunny nature extends to his personal life as he joyfully curates and creates exotic and exquisite food for his family, hand-picking the ingredients over two days, much to the delight and satisfaction of his wife, daughter, and son.
Chef Raymond Wong enjoys his downtime with a fitness regime of swimming and often regales his family with his songs rendered in Asian and Cantonese.
Read More: Appointments