One Earth, Jammu, Chef Satya Prakash for Navratri special meal offers Kuttu Ratatouille and Nirvana Fruit Punch- a veritable feast that satiates and nourishes at the same time.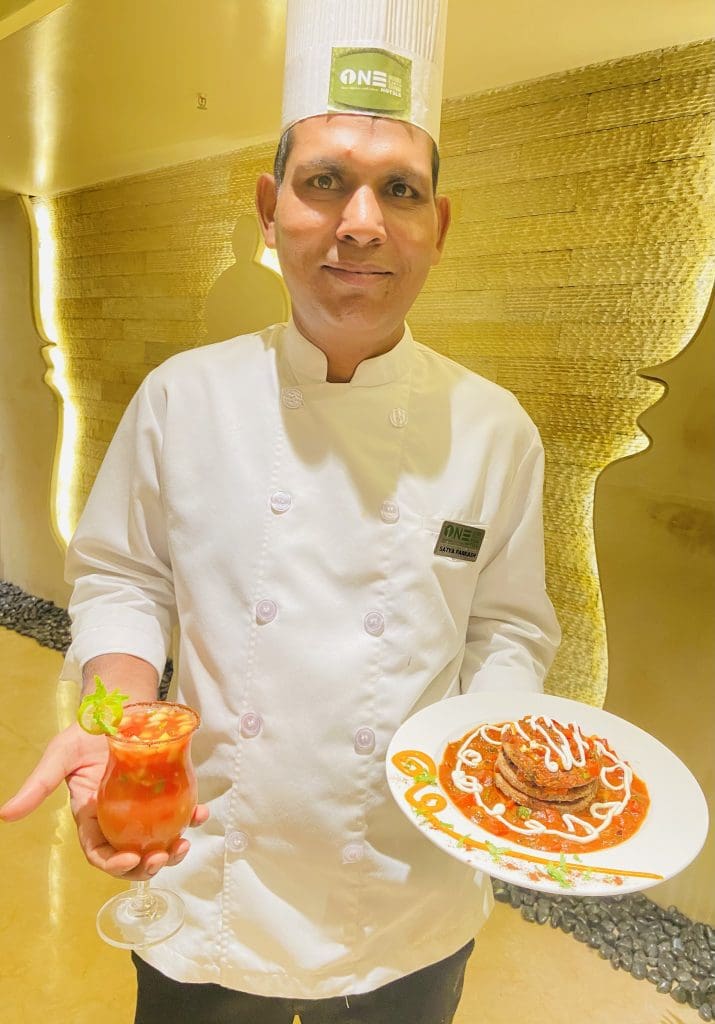 What is your favourite dish to cook during Navratri? we asked and pronto!
India's top Chefs shared their Favourite Dish to cook during Navratri along with the recipe, so all food lovers can make it in their home for their loved ones.
We wait all year for celebrating food during the ongoing Navratri festival in mid-April. The 9-day of festivities puts a spotlight on what is traditionally known as Navratri fare but these meals are probably some of the most nutritious and diet-friendly meals in the world.
Chef Satya Prakash, One Earth, Jammu shares his Favourite Dish to cook During Navratri
Happy Navratri! Happy Cooking!
Recipe – Kuttu Ratatouille and Nirvana Fruit Punch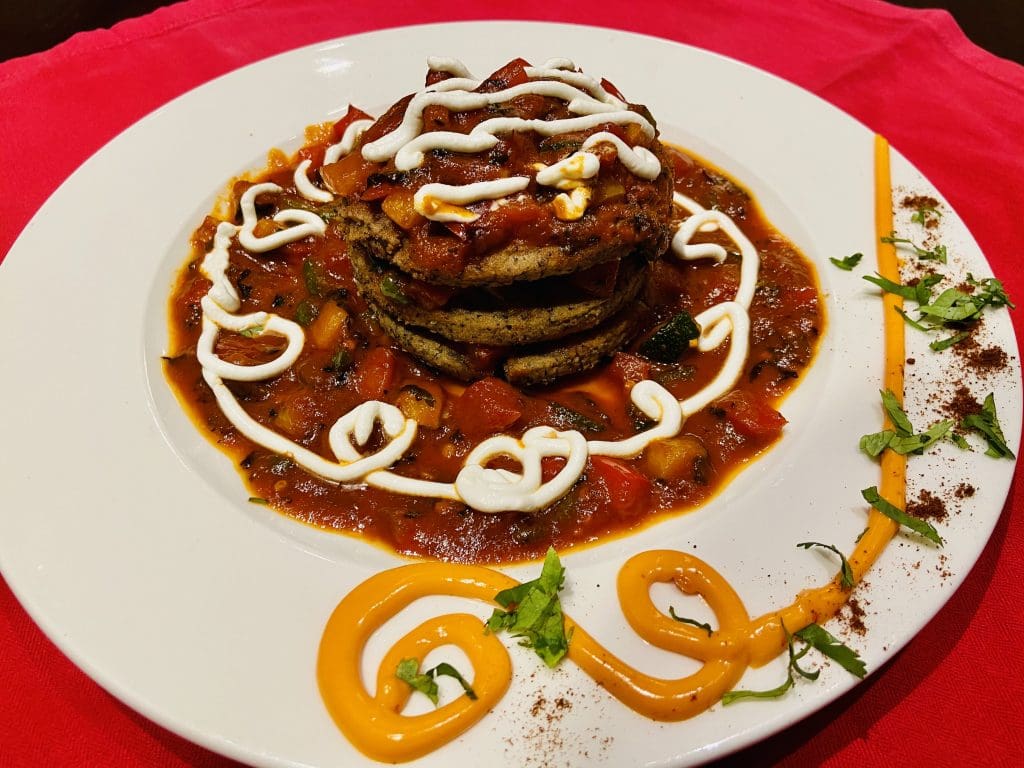 INGREDIENTS
Tomato puree  50 gm
Green bell pepper 50 gm,
Yellow pepper 50 gm,
Red bell pepper 50gm,
Basil 5gm,
Coriander 5gm,
Green chilly 5gm,
Send salt to taste,
Water 150ml,
Kuttu Atta 200gm,
Unsalted butter 100gm,
Baking powder 25gm,
Olive oil 50ml,
Honey 5ml.
PREPARATION
COOKING METHOD FOR KUTTU COOKIES
Mix unsalted butter in Kuttu atta and add baking powder, to make a dough.
Freeze the dough for 5 minutes.
Roll and cut the dough in a shape of your choice.
Bake it at 200 degrees for 20 minutes
The Cookies are ready to serve
COOKING METHOD FOR RATATOUILLE
Heat the oil in a pan and add all the brunoise along with basil. Saute the vegetables.
Keep the vegetables aside in a bowl.
Add Tomato Puree in the pan, stir for few minutes and add 100ml of water, let it cook for 5-7 minutes.
Add the vegetable to the puree and add salt and chilli flakes to taste.
Add remaining water according to the consistency.
Add honey to season.
NIRVANA FRUIT PUNCH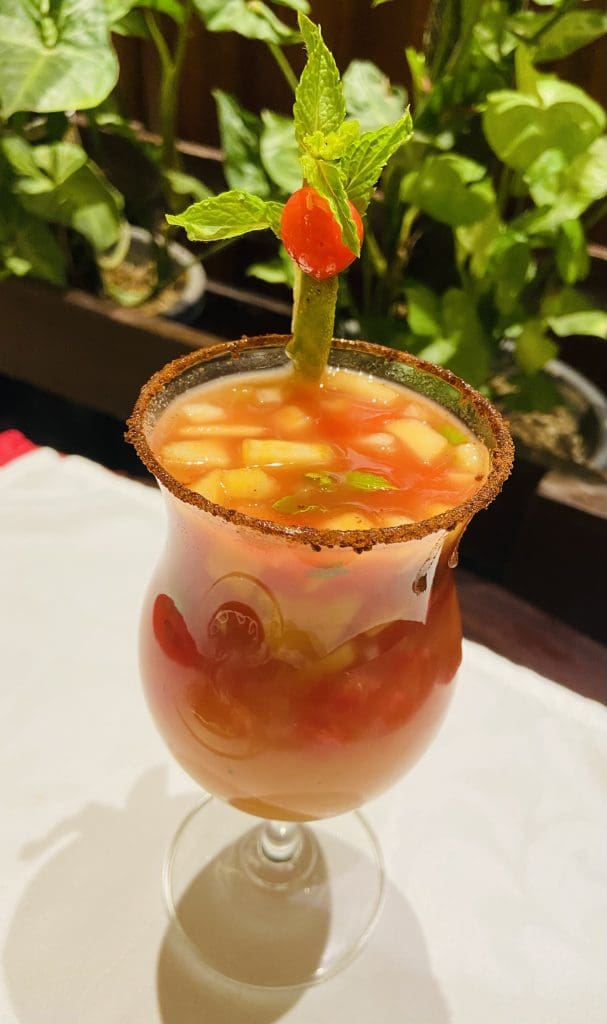 INGREDIENTS
Guava Juice 100ml
Tomato Juice 30 ml
Orange Juice 50 ml
Sendha Salt to taste
Finely chopped pineapple 50 gm
Finely chopped apple 50gm
Finely chopped watermelon 50 gm
Finely chopped honey dew 50 gm
Mint leaf
Peprika powder 2gm
Lemon slice 4 pcs
PREPARATION OF NIRVANA FRUIT PUNCH
Garnish the rim of cocktail glass with paprika powder.
Add 2 spoons of chopped water melon, 2 spoons of chopped apples, and 2 spoons of honey dew in the cocktail glass.
Pour the guava juice, orange juice and tomato juice to the glass.
Add crushed mint leaves, then add  salt and lemon juice to taste. Stir a little.
And Garnish with Lemon and Mint leaf.
Read More: Food Voyager