Today's Traveller invites celebrity Chef Sipho Mdlankomo, Cookbook Author & Founder "Chef Sipho Gourmet Food" – South Africa, runner-up for the MasterChef South Africa 2014 for an exclusive interview.
Chef Sipho Mdlankomo speaks candidly about her passion for food, the history of South African cuisine, her favourite food and even shares the recipe of her dish of choice.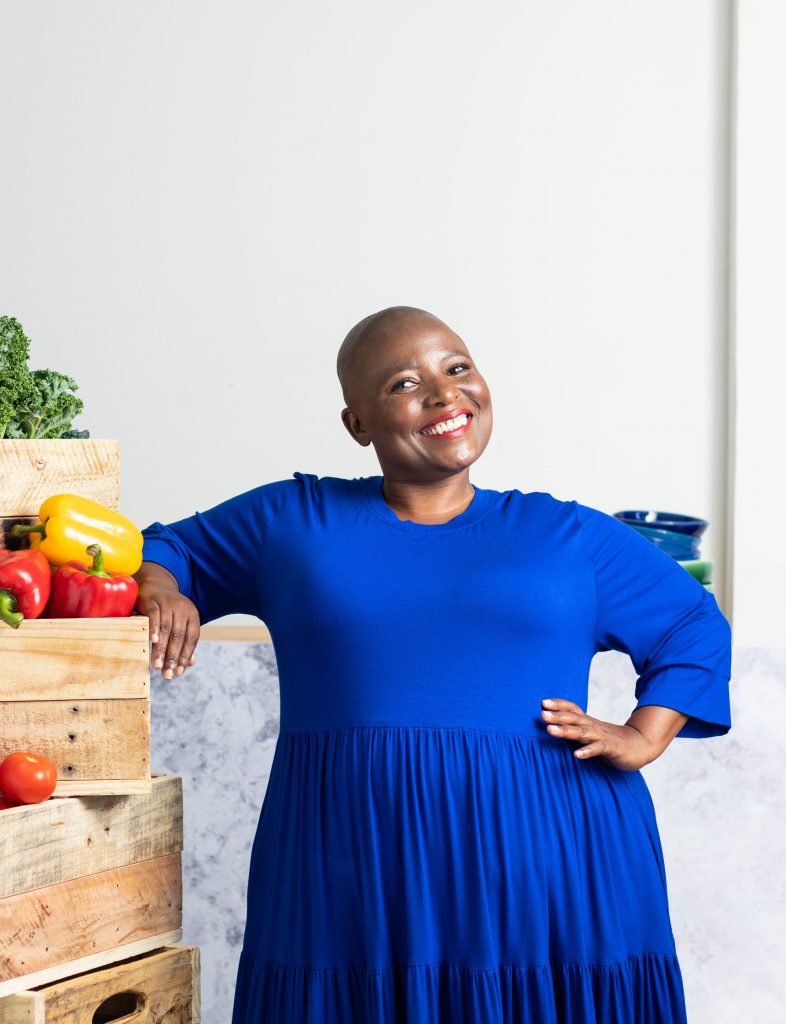 Today's Traveller: Chef Sipho Mdlankomo, do tell us about yourself and your early days
Chef Sipho Mdlankomo : I grew up in Tsolo, a small village outside of Mthatha in the Eastern Cape. I was raised by a single mother. I later relocated to Cape Town where I found work as a domestic worker. But after working as a domestic worker for a Jewish family for 14 years, my fate changed when my employers encouraged me to enter cooking competitions. Not only did I make it to the final two in 'MasterChef 'in 2014, but I now have my own cooking show, called 'Let's Eat With Siphokazi'. I have also released a cookbook, titled 'My Little Black Recipe Book'.
Today's Traveller: We would love to know your approach to food
Chef Sipho Mdlankomo : My approach to food is very personal. Food has an emotional association that allows it to become a channel for expressing love, care, and gratitude. While there are many ways to immerse yourself a culture, one of the best ways – in my opinion – to do is through food.
Some of the recipes are recipes I grew up cooking and eating, but now with the knowledge I have gained, I try to give those recipes a new life, to revamp them. For example, pap – you can cook pap in so many ways, not just the old-fashioned way. Pap lasagne, stuffed deep-fried pap balls, papizza, the list is endless.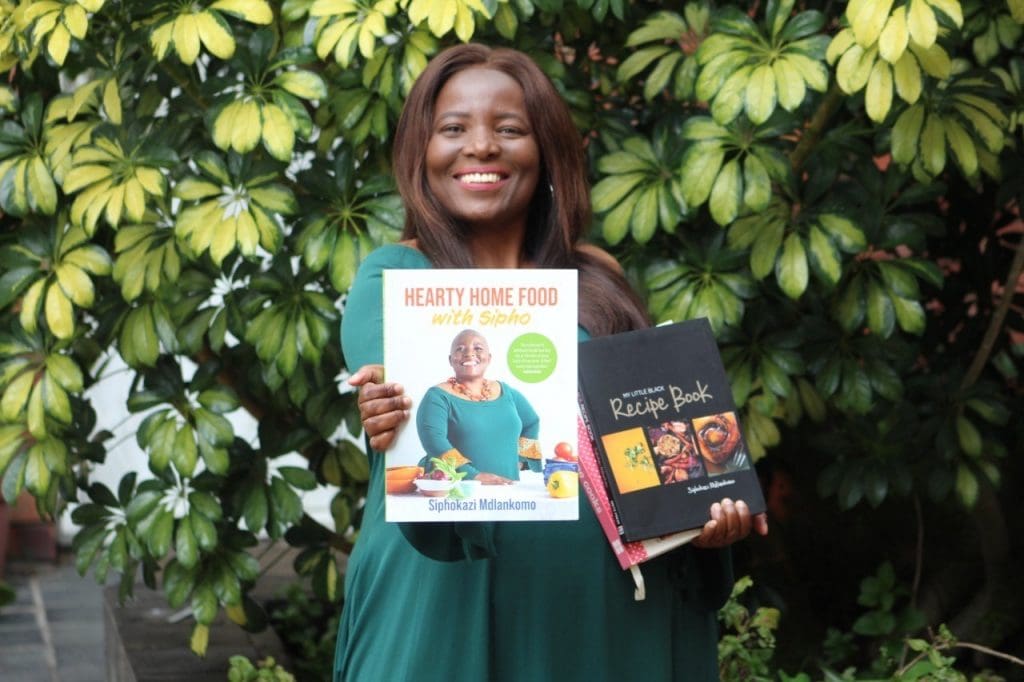 Today's Traveller: How do you see the history of South African cuisine and its development as a world cuisine?
Chef Sipho Mdlankomo : While South Africa offers unique wildlife and adventure experience, what makes it even more exciting for travelers is the diversity in its culinary offerings by the various communities that inhabit the country. Food
enthusiasts will find themselves a range of options, from lavish Eurocentric gourmet exclusivity to authentic cultural delights at the many Michelin star restaurants.
South African cuisine is a unique fusion of many different external cultural influences. These include Dutch, French, Indian and Malaysian flavours and techniques that continue to make their way onto the menus of restaurants and into the homes of locals all over the country.
Home to some of the world's finest wines, South Africa has become an integral part of the luxury experience. South Africa's wine lands stretch from the Cape Overberg in the south-western Cape, through the Little Karoo and the West Coast into the adjacent province of the Northern Cape. The Cape Winelands are the most well-known, and include the Route 62 wine route, said to be the world's longest wine route.
From the deliciously diverse flavors of South Africa's indigenous and multi-cultural rainbow cuisine to culinary specialties from all over the world, the fascinating variety of different culinary traditions is irresistible.
Today's Traveller: How special are traditional dishes prepared during a festival?
Chef Sipho Mdlankomo : Celebrations and occasions such as weddings and funerals are very important in telling the food story of South Africa. These occasions really are a group effort – everyone in the community has a role to play for the event to be executed.
A great festive meal must have at least seven colors: the yellow of savory rice, the white of potato salad, the purple of beetroot, the orange of butternut mash, the green of creamed spinach, the brown of the meat and the red of the chakalaka (vegetable relish).
On Sunday's families usually go all out and are extravagant and prepare these traditional dishes they don't usually have during weekdays.
Today's Traveller: What is your favorite dish. Can you share the recipe with our readers?
Chef Sipho Mdlankomo : My favourite dish is Chakalaka (a spicy relish served alongside a main course) .This recipe reminds me of my Aunt because she always used to make this over the Christmas season. I have added some vegetables to make it a little bit healthier as people are starting to eat healthy meals nowadays.
Chakalaka – my favourite dish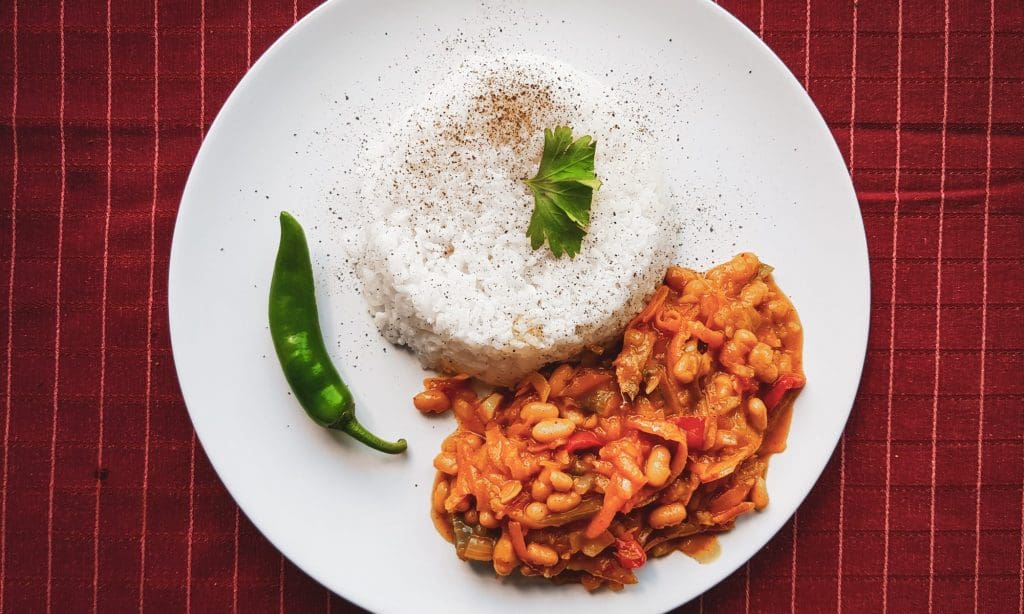 It is one of the accompaniments for a seven-color Sunday meal in South Africa. This meal is not a meal without the Chakalaka and serves 4-6 guests.
Ingredients
80ml vegetable oil
1 large onion finely chopped
3 cloves garlic , crushed
1 tbsp grated fresh ginger
4 green chillies finely chopped( depends how hot you want )
2 tbsp curry powder
1 green pepper finely chopped
1 red pepper finely chopped
1 yellow pepper finely chopped
2 carrots peeled , grated
100g fine green beans chopped
100g baby marrow (zucchini) chopped
1x 410g can baked beans
salt & pepper
Method
Heat oil in a pot and fry the onion until soft. Add garlic , grated ginger , chillies , and curry powder, fry until fragrant. Add the peppers , carrots , beans and continue to cook , stirring occasionally for 5 minutes. Add the baby marrow, cook stirring for 3 minutes. Add baked beans and cook stirring for a further 4 minutes. Season with salt & pepper.
Read More: Latest