DoubleTree by Hilton Goa-Panaji has relaunched its signature restaurant- Feliz to promote local and authentic flavours of Goa by appointing Master Chef Vidhya Gawas, an authentic home-cooked style Goa delicacies specialist to curate a special cuisine.
With this, Feliz has introduced a new menu to cater to both vegetarian and non-vegetarian guests. Go for the all-new authentic Goan menu at lunch and dinner. The artisanal menu curated by the celebrated Chef offers authentic home-cooked Goan cuisines and gourmet delights comprising starters, appetizers, main course, desserts, and beverages.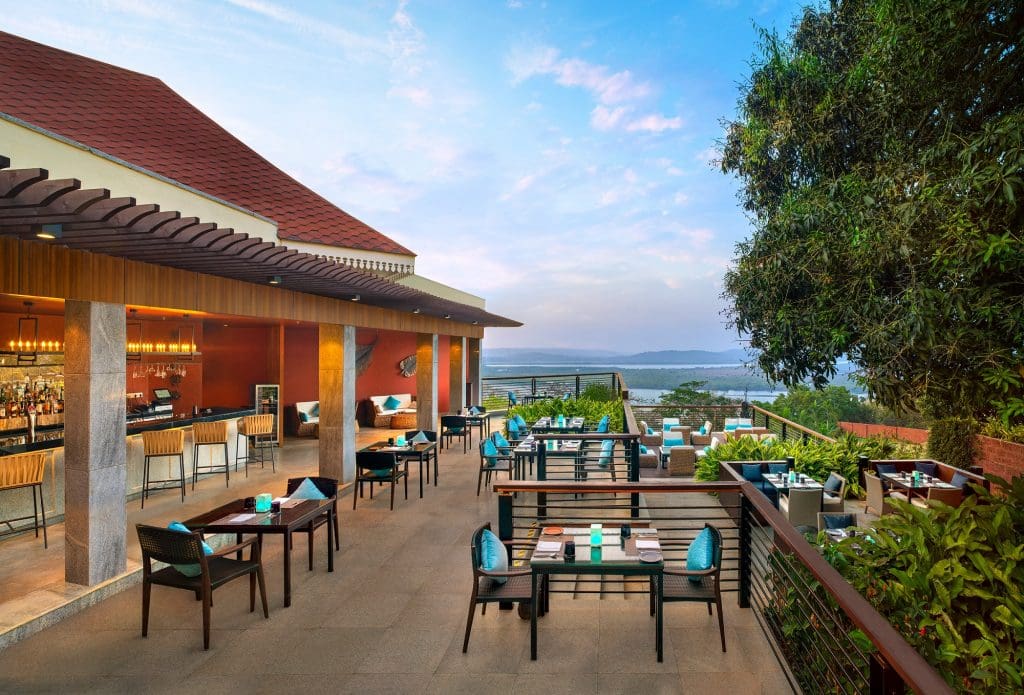 With this curated menu, now guests can experience the versatility and richly layered flavours and textures of genuine Goan culinary fare at any time of the day.
An adept cook, mother, wife – these role models are words that best describe Chef Vidhya. With her culinary roots deeply embedded in the local cuisine, she has taken Goan culinary to an elevated platform.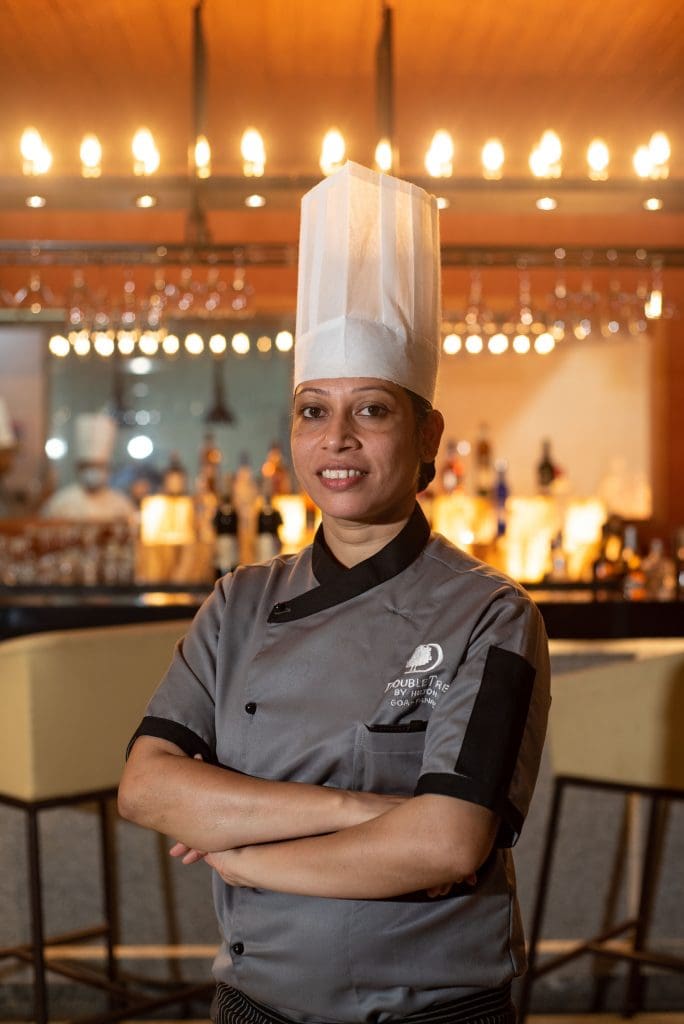 Over the years, she has mastered the cuisine to such perfection that brings effortless grace to her style and effuses a sense of wonderment as she goes about creating her perfect dish.
Since early childhood, she found her calling in her traditional house kitchen. She muses on her early fixtures that had her assist her mother in cooking for the household. Her family values and eagerness to learn authentic Goan cuisines make her the refined chef she is today. Her experience encapsulates a decade of hard work and her journey across various established hotel chains that have enhanced her cooking style for the discerning palate.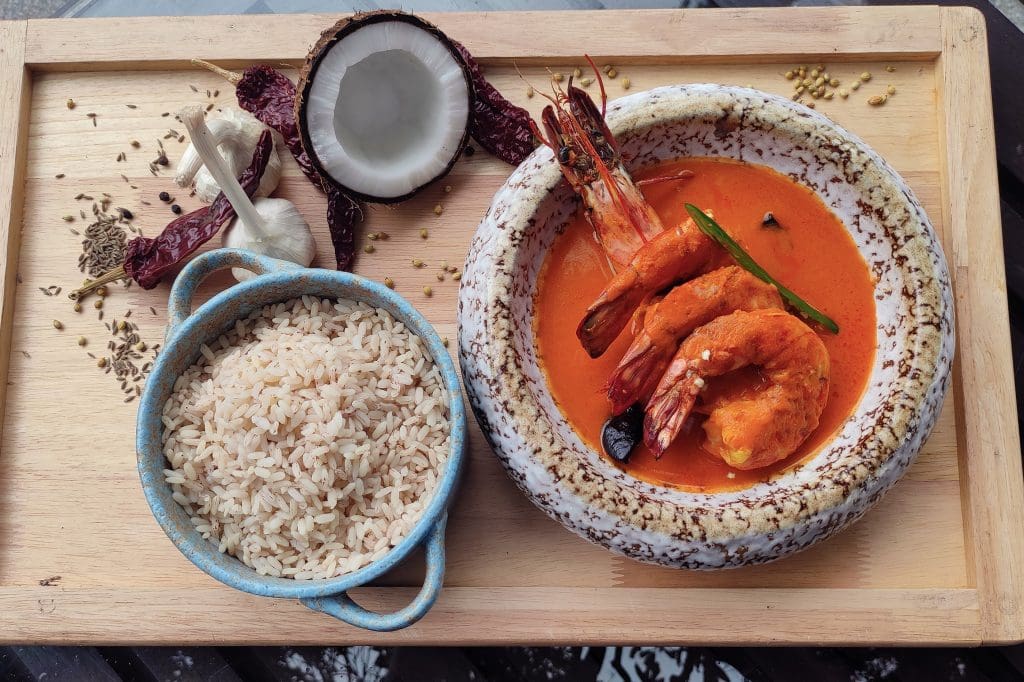 As she trains other chefs in the kitchen and works her magic on the menu of Feliz, the Coastal specialty restaurant at the DoubleTree by Hilton Goa – Panaji, she captivates the experience with her reveling stories about food and culture. Her nonchalant smile lingers as she patiently oversees the journey, from commencement to culmination, of every dish on the menu. In addition to cooking a range of non-vegetarian preparations,
Chef Vidhya also has a penchant for cooking a diverse menu comprising vegetarian offerings. She is eager to don the hat of a menu designer and curate dishes that are beyond the realm of menu limitations.
At Feliz, she combines her rustic cooking style and personality to ensure that the dining experience compliments the food.
DoubleTree by Hilton is a fast-growing, global collection of more than 380 upscale hotels in gateway cities, metropolitan areas, and vacation destinations across six continents.
Read More: Food Voyage