Chocolate unites us all!
If there ever was anything that everyone unanimously agreed upon, it would be about chocolate's delicious taste.
During these tough times, it is essential to keep up your mood and nothing better than having a bite of a chocolate dessert!
Today's Traveller invites Chef Dewmith Jayawardena , Ramada by Wyndham Colombo to share his favourite Choco Delight…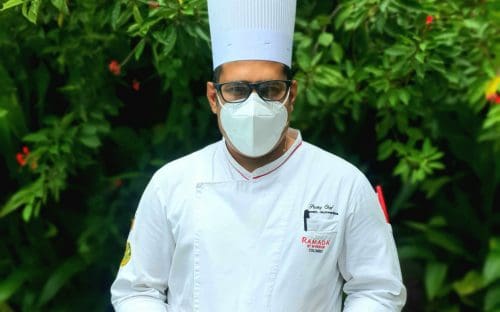 Warm Chocolate Fondant with Double Chocolate Ice cream
Ingredients
Dark Chocolate 500g
Butter 500g
Eggs 10Nos
Egg Yolks 10Nos
Sugar 200g
Flour 150g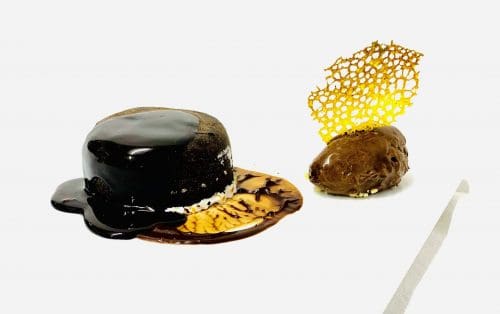 Method
Take the dark chocolate, and butter and double boil to melt.
After melting add 10 eggs and 10 egg yolks to the paste and mix.
Add sugar and flour next in the respective order and slowly mix and stir till the batter is smooth and thick.
Add the mixture to a ramekin and bake in 170 'C for 13 minutes
Allow to cool for 1 minute and cover it with and inverted plate and turn over
Add chocolate sauce as a topping and serve with double chocolate ice cream garnished with coral tuile.
Read more: Food Voyager