Chocolate unites us all!
If there ever was anything that everyone unanimously agreed upon, it would be about chocolate's delicious taste.
During these tough times, it is essential to keep up your mood and nothing better than having a bite of a chocolate dessert!
Today's Traveller invites Sr Chef de Partie Harish Kumar, Crowne Plaza New Delhi Okhla to share his favourite Choco Delight…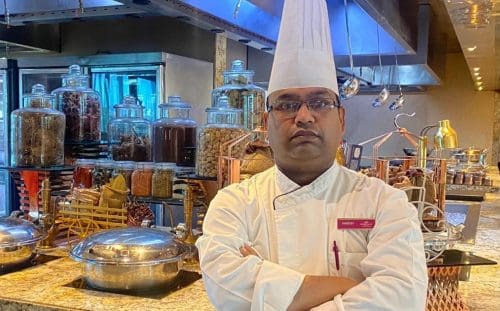 Chocolate Hazelnut Mousse
Ingredients
Sugar-150 gm
Water – for sugar syrup in equal ratio with sugar
Yolk -100 gm
Egg White:150 gm
Dark chocolate -400 gm
Rich cream -520 gm
Gelatin-12 gm
Roasted hazelnuts-50 gm
Hazelnut paste -10 gm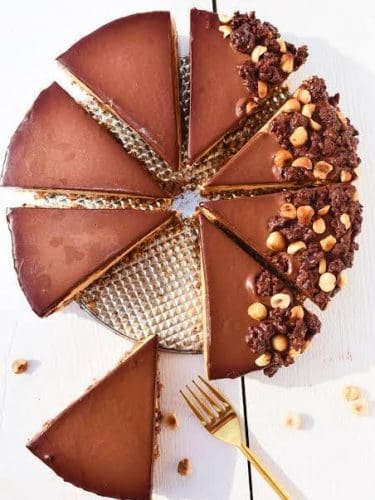 Method
Place equal parts of water & sugar in a microwave safe container. Mix it and microwave it around till 121 degree Celsius.
Once the sugar completely dissolves in water, let it cool down in the room temperature. Your sugar syrup is ready.
Pick a bowl, add egg yolk and egg white and whisk it properly.
Add the sugar syrup to the whisked eggs until it becomes foamy .
Add whipped cream to the mixture and fold in melted dark chocolate.
Add hazelnut paste for the texture and flavour.
Add gelatin to thicken the mousse.
Set this mixture in a mould ring overnight
Spray some dark chocolate for the visual appeal and garnish with roasted hazelnuts for the signature crunch
Dig in for your ultimate chocolate fix.
Read more: Food Voyager