Chocolate unites us all!
If there ever was anything that everyone unanimously agreed upon, it would be about chocolate's delicious taste.
During these tough times, it is essential to keep up your mood and nothing better than having a bite of a chocolate dessert!
Today's Traveller invites Exec Chef Indrajit Mukherjee, The Fern Residency, Kolkata to share his favourite Choco Delight…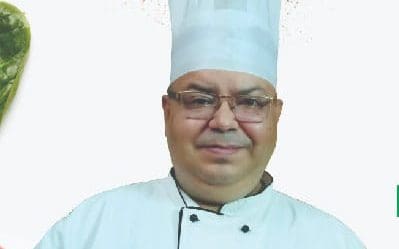 Melting Lava Serve With Almond Biscotti & Banana Caramel Ice-Cream
Preparation time – 50 minutes
Baking time- 35 minutes
Portion – 8 pax
Ingredients
Bitter chocolate – 250 grams
Salted butter – 250 grams
Refined Flour – 50 grams
Egg – 2 numbers
Breakfast sugar – 65 grams
Method
Melt the dark chocolate & butter
Whipped the egg & sugar
Now mix both mixture together
Add refined flour in it & through cutting folding method mix them all together
Give resting for 20-25 minute
Pour the mixture in a greased mould
Bake at 250 degree C for 7-9 minute
Demould on the serving plate & serve within 1-2 minute
Serve with banana caramel ice-cream & almond biscotti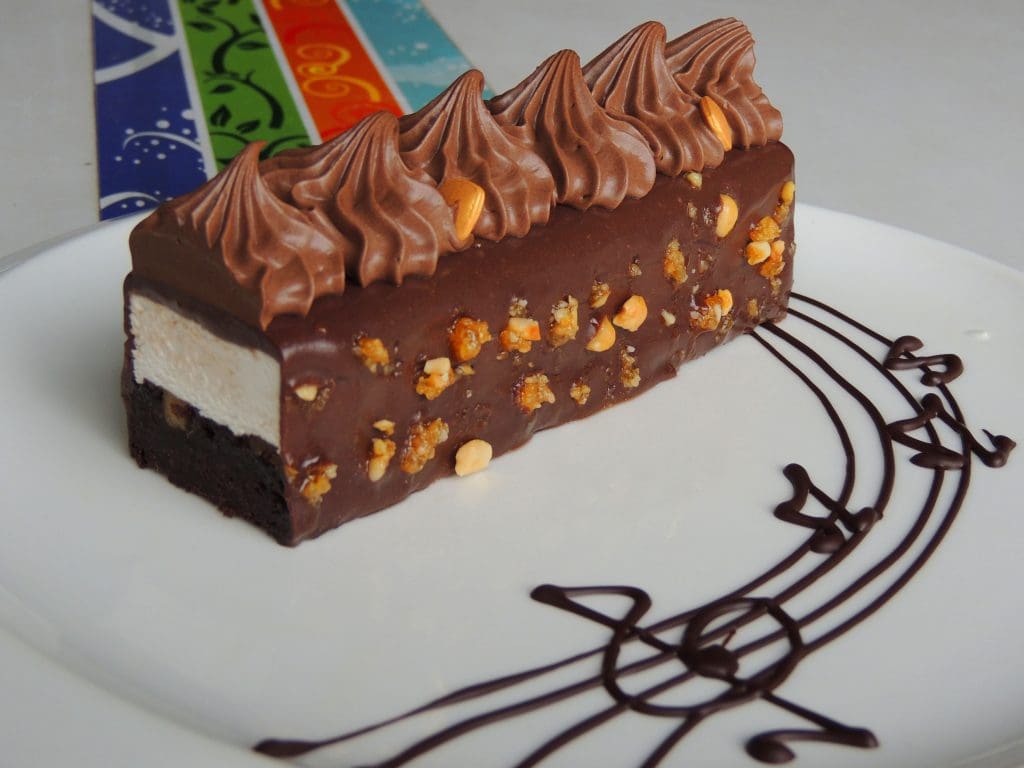 Almond Biscotti
Ingredients
Egg – 10 numbers
Breakfast sugar – 275 grams
Refined Flour – 188 grams
Butter – 63 grams
Almond – 125 grams
Method
Whipped the breakfast sugar & egg.
Mix flour and whole almond together.
Add flour & almond in the egg mixture.
(mix them through cutting folding method to avoid the volume reduction).
Add melted butter & mix properly.
Pour in a greased tray.
Bake at 180 degree C for approx. 30 minutes.
Rustic White & Dark Strips
Preparation time – 60 minute
Portion – 6-7 pax
Ingredients
German Brownie – 350 grams
White nelusko mousse – 350 grams
Nougatine– 50 grams
Milk chocolate truffle – 200 grams
Method
Take a long rectangle mould ( 8"/3"/2.5")
Lining it with a butter paper.
At the base of the mould pour Brownie mixture & bake it.
After baking take it out from the oven & cool it properly (don't demould it).
On the brownie pour the White nelusko mousse mixture & freeze it for overnight.
Take it out from the fridge ( demould it)& cut the cake in the shape of long strip,
(7.5"/2.5"/2")
Prepare milk chocolate truffle & temper it. When truffle become cool, cover the strip with it.
Sprinkle Nougatin on it & serve chilled with proper decoration.
German Brownie Mixture
Ingredients
Refined flour – 162 grams
Bitter Dark chocolate – 325 grams
Salted Butter – 187.5 grams
Egg – 5 pcs
Walnut – 50 grams
Baking powder – 43 grams
Vanilla essence – 3-4 drops
Method
Melt the chocolate & butter.
Whipped the sugar & egg.
Mix flour, baking powder & walnut together.
Add vanilla essence.
Now mix all together & pour in the rectangle mould & bake at 185 degree C for 20-22 minute.
Now use it.
White Chocolate Nelusko Mousse
Ingredients
Egg – 2 pcs
Sugar – 50 grams,
Gelatin powder – 05 grams
Milk – 100 ml
Whipped cream – 100 grams
White chocolate – 100 grams
Method
Prepare cream aunglaise with sugar, egg & milk.
Add melted white chocolate & processed gelatine.
Fold the total mixture with whipped cream & use.
Milk Chocolate Truffle
Ingredients
Milk chocolate – 200 grams
Amul cream – 100 ml
Amul butter – 20 grams
Method
Boil the cream with butter on a double boiler.
Add milk chocolate in it.
Properly melt it, then use.
Read more: Food Voyager