Chocolate unites us all!
If there ever was anything that everyone unanimously agreed upon, it would be about chocolate's delicious taste.
During these tough times, it is essential to keep up your mood and nothing better than having a bite of a chocolate dessert!
Today's Traveller invites Pastry Chef Namal Kalubowila, Mövenpick Hotel Colombo to share his favourite Choco Delight…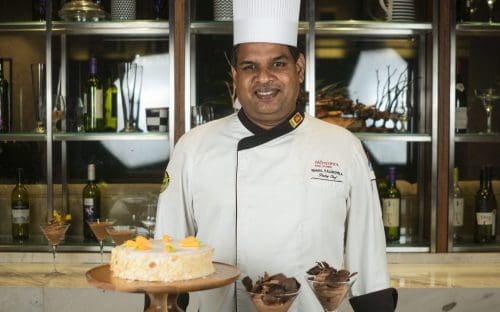 Swiss Chocolate Mousse
INGREDIENTS
70g – Dark Chocolate
70g – Whipped Cream
16ml– Milk
10g- Egg Yolk
16g – Egg White
14g – Sugar
4g – Gelatin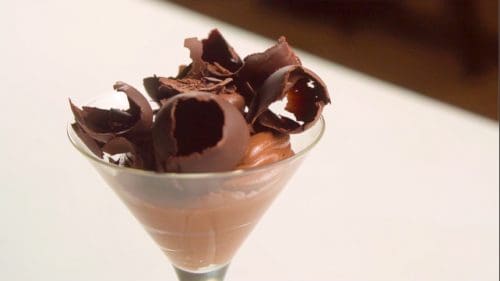 METHOD
Beat the whipped cream separately and set it aside
Double boil the dark chocolate until it's completely melted.
In a separate pan, boil the milk along with the sugar. Once it's boiled, combine half of the milk with the egg yolks.
Add the remaining milk and stir.
Add the melted chocolate into the mixture and combine the whipped cream.
Melt the gelatin with 2 tbsp of hot water and add it to the mixture.
Refrigerate for 4 hours or more.
Read more: Food Voyager