Chocolate unites us all!
If there ever was anything that everyone unanimously agreed upon, it would be about chocolate's delicious taste.
During these tough times, it is essential to keep up your mood and nothing better than having a bite of a chocolate dessert!
Today's Traveller invites Exec Chef Debabrata Mukherjee, The Fern, Goregaon to share his favourite Choco Delight…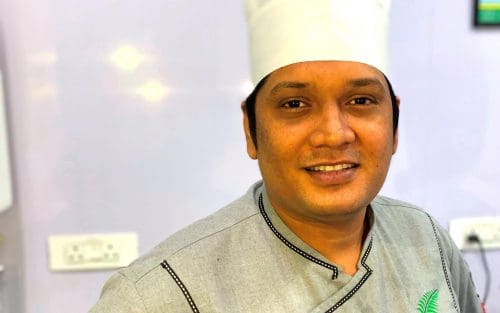 Latvian Chocolate Red Current pastry
INGREDIENTS
Chocolate sponge-50 gm
Mascarpone cheese-50 gm
Whipped cream-100 gm
Chocolate ganache-100 gm
Raspberry glaze-10 gm
Frozen red current-10 gm
Edible flowers-for garnish
Micro greens-for garnish
Chocolate curls-for garnish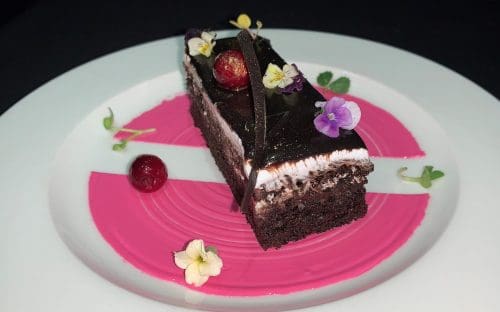 METHOD
Take out chocolate sponge in size of 4" /1.5 " two layers.
Now spread a layer of chocolate ganache with chopped frozen red recurrent.
Top up with second layer of sponge spreaded with mixture of mascarpone cheese and whipped cream. Set it aside for 20 minutes in below 5 ̊C.
Now take out and make a smooth top with fine chocolate ganache.
Take a plate and brush raspberry glaze in round keeping on a cake turner. Place the rectangular pastry across the plate and garnish with chocolate curl, microgreen and edible flowers and top up with frozen red current.
Read more: Food Voyager