Chocolate unites us all!
If there ever was anything that everyone unanimously agreed upon, it would be about chocolate's delicious taste.
During these tough times, it is essential to keep up your mood and nothing better than having a bite of a chocolate dessert!
Today's Traveller invites Exec Chef Avinash Kumar, Ramada Lucknow to share his favourite Choco Delight…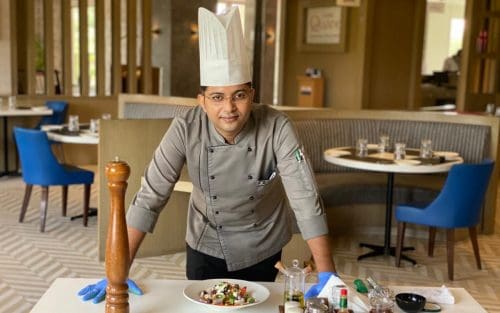 Molten Chocolate Lava Cake
INGREDIENTS
300 gm butter
200 gm dark chocolate
2 eggs
2 egg yolks
100 gm cup sugar
37 gm cocoa powder
200 gm flour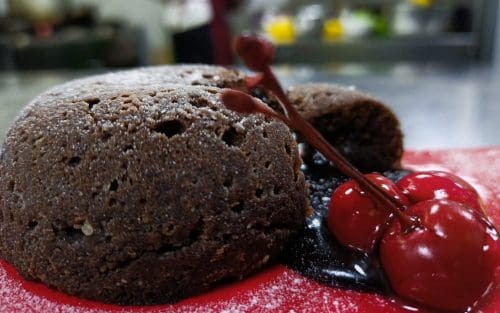 METHOD
Preheat oven to 232°C. Butter and flour your ramekins.
Melt the butter with the chocolate on low heat in a double boiler or in the microwave. Whisk until smooth.
In a medium bowl, beat the eggs with the egg yolks, sugar and salt until thickened and pale. An electric mixer will work best.
Fold the chocolate mixture and flour into the egg mixture. Pour the batter into the ramekins and bake at 232°C for 6-8 minutes, it really depends on your oven.
Let the cakes cool in the ramekins for a minute, then cover each with an inverted dessert plate. Carefully turn each one over, let stand for 10 seconds and then unmold. Sift powdered sugar on top and garnish with berries if desired. Serve immediately.
Read more: Food Voyager