Chocolate unites us all!
If there ever was anything that everyone unanimously agreed upon, it would be about chocolate's delicious taste.
During these tough times, it is essential to keep up your mood and nothing better than having a bite of a chocolate dessert!
Today's Traveller invites Exec Sous Chef Rahul Dutta, Le Meridien Hyderabad to share his favourite Choco Delight…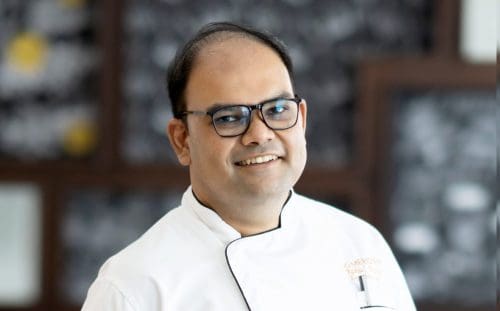 Chocolate Pandemonium
Ingredients
Chocolate Mousse Trio
Heavy Cream – 710 Gm
Egg Yolks – 170 gms
Honey – 125 gms
Dark Chocolate – 160 gms
White Chocolate – 230 gms
Milk Chocolate – 185 gms
Chocolate Spray
Cocoa Butter – 200 gms
Dark Chocolate – 200 gms
Edible Colour (Black) – 5 gms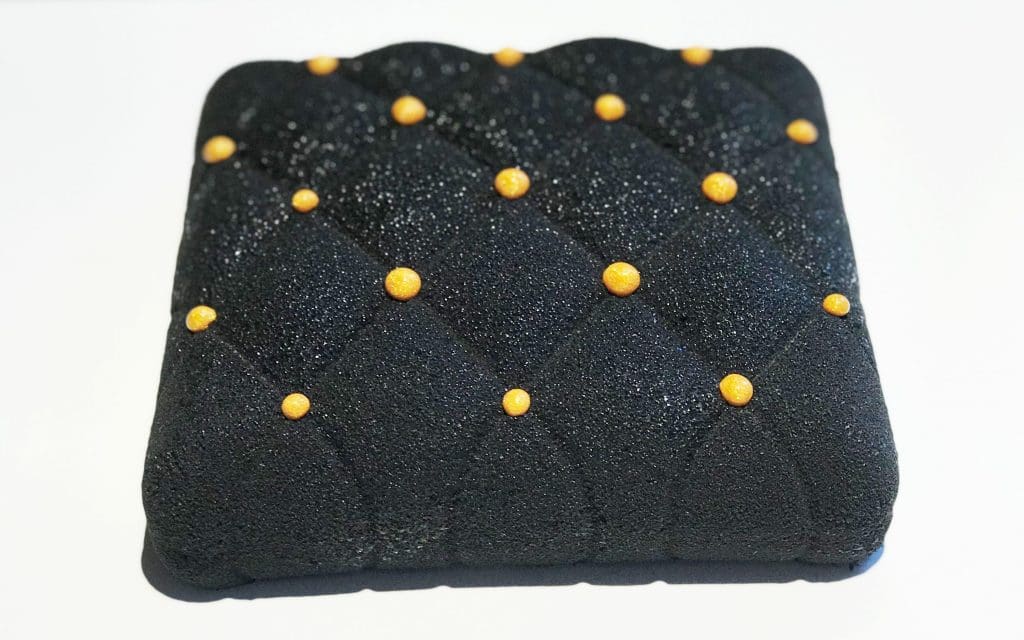 Method
First place the Silikomart "eclipse" moulds on a half sheet pan.
Divide the cream, egg yolks and honey into 3 equal portions.
Melt each chocolate (one at a time) over a double boiler. Set it aside and let it cool to room temperature.
Place the egg yolks in a separate mixer bowl and bring the honey to a full boil.
While whisking the egg yolks on low speed, pour the hot honey down the side of the bowl, be careful not to let it hit the whisk.
Increase the speed to high and whisk until the bottom of the bowl is no longer warm for about 5 minutes.
Mix the egg mixture to the melted chocolate and whisk it until smooth. Set it aside to cool.
In a separate stand mixer fitted with the whisk attachment, whisk the cream to very soft peak.
Fold 1/3 of the whipped cream into each chocolate mixture. Fold it until combined and no streaks remain.
Before using, make sure is still at very soft peak as sometimes a liquid portion will sink out to the bottom of the bowl. If that happens, whisk it by hand very briefly until it comes back together.
Spread the first chocolate mousse into an even layer and put it in deep freezer for an hour.
Repeat the steps with other chocolate mixtures as well, and on freezing layer them on top of each other.
Take out the final trio layered frozen mousse and spray it with the chocolate spray mixture and garnish it. Serve it cold.
Read more: Food Voyager