Chocolate unites us all!
If there ever was anything that everyone unanimously agreed upon, it would be about chocolate's delicious taste.
During these tough times, it is essential to keep up your mood and nothing better than having a bite of a chocolate dessert!
Today's Traveller invites Exec Chef Rishi Manucha, Taj Fort Aguada Resort & Spa, Goa to share his favourite Choco Delight…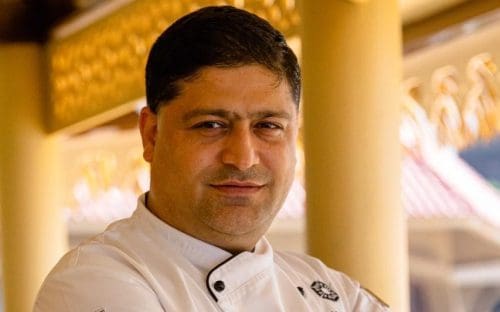 Chocolate Pudding
INGREDIENTS
Butter 375 gm
Castor Sugar 700 gm
Egg 7 no
Flour 325 gm
Coco Powder 100 gm
Dark Chocolate 250 gm
Vanilla essence 5 ml
Baking powder 5 gm
For Chocolate Sauce
Milk 375 ml
Sugar 500 gm
Water 125 ml
Chocolate 65 gm
Cocoa Powder 125 gm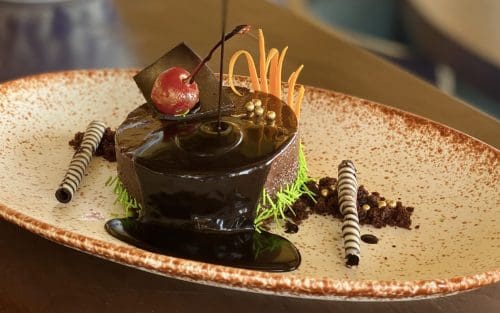 METHOD
Preheat the oven to 180 degrees.
Sieve flour in a bowl with cocoa powder and baking powder.
In a mixing bowl, beat egg and sugar until light and frothy.
Melt butter in a separate bowl and add chocolate, mix well.
Add all the ingredients together, fold the mixture with a spatula.
Add the mixture into a greased baking tray. Baked for 40-50 minutes.
Remove from the oven and let it cool.
For Chocolate Sauce
In a saucepan, whisk together cocoa powder and sugar, add water and whisk until all the lumps are removed.
Add milk to the chocolate, bring to a boil over medium to high heat.
Reduce to a simmer, stirring constantly and let cool.
Pour it on the top of the pudding.
Read more: Food Voyager