Chocolate unites us all!
If there ever was anything that everyone unanimously agreed upon, it would be about chocolate's delicious taste.
During these tough times, it is essential to keep up your mood and nothing better than having a bite of a chocolate dessert!
Today's Traveller invites Exec Chef Md. Shahid Hossain, Taj Krishna Hyderabad to share his favourite Choco Delight…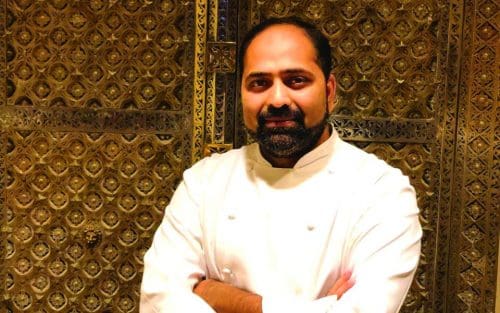 Bitter Chocolate Parfait
No. of portions: 4 (200 gms each) or depending on the mold capacity.
INGREDIENTS
70% Callebaut Chocolate-500 Grams
Unsalted Butter-100 Grams
Whipped Cream-200 Grams
Condensed Milk-100 Grams
Mascarpone Cheese-100 Grams
Crushed Hazelnut-50 Grams
Orange Zist-½ Teaspoon
Coffee Powder-5 Grams
Granola-100 Gms
METHOD
Melt chocolate and add soft butter into it.
Make the mixture of Whipped Cream, mascarpone cheese and condensed milk.
Mix the above two mixtures (Chocolate mixture & Cream mixture) along with coffee powder and orange zist.
Shape it as per desired mould (dome, log, flat tray) and deep freeze it for 4-6 hours, depending upon the shape of the mould.
After freezing, roll it on a crushed hazelnut layer.
Arrange the parfait on a bed of crushed granola and serve.
Read more: Food Voyager