Chocolate unites us all!
If there ever was anything that everyone unanimously agreed upon, it would be about chocolate's delicious taste.
During these tough times, it is essential to keep up your mood and nothing better than having a bite of of our favourite dessert!
Today's Traveller invites Exec Chef Sreenivasan G, Radisson Blu Plaza Delhi Airport to share his favourite Choco Delight…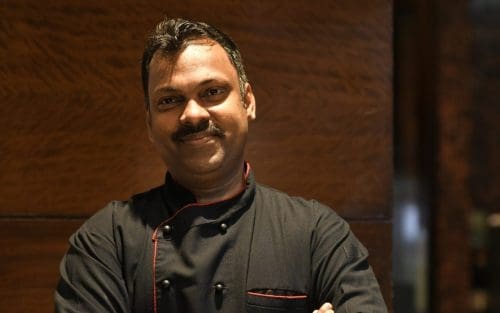 Flourless Chocolate Marquise
Portions : 08
INGREDIENTS
Dark chocolate – 300 gms
Unsalted butter – 150 gms
Caster Sugar – 150 gms
Cocoa Powder – 125 gms
Bakery Double Cream – 450 ml
Eggs – 06 Nos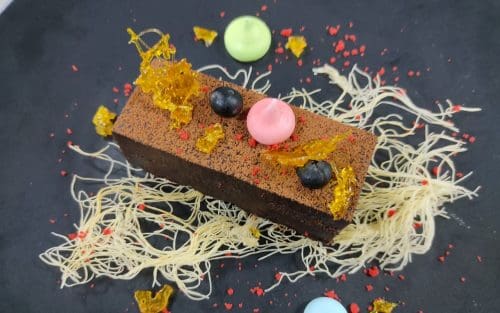 METHOD
Melt the Chocolate in a bowl over a double boiler with gentle heat.
Allow it to cool a little.
In another bowl, place the butter and half the sugar & whisk until the mixture is light and creamy.
Add the cocoa powder & gently combine it.
Separate the egg white & yolk.
In a bowl, whisk the yolks and the remaining sugar until its creamy.
Whip the cream in a different bowl until thickened to soft peaks.
Now pour the melted chocolate into the butter mixture, and stir them until it is well combined.
Gently fold in the egg mixture. When this is amalgamated, stir in the whipped cream.
Now line a 6.5 x 22cm tin with a cling film.
Spoon the mixture into the tin & fold over the cling film.
Then chill it sown in a refrigerator.
Slice them as desired & serve it with appropriate garnish you prefer.
Read more: Food Voyager